The crown jewel of Western Australia, Perth is a city that offers it all! Sunny days, majestic architecture, scenic views, coastal and riverfront living, and a lavish and active lifestyle. Perth has been ranked as one of the most livable cities on our planet on more than a few occasions for a multitude of different reasons. 
Food is more expensive in Perth compared to the rest of Australia, both in terms of eating out or cooking at home. On average, if you are travelling to Perth, set aside $45-$50 AUD for food per day.
Food is more expensive in Australia than in other countries around the world. Places like Perth and Sydney have more expensive food than cities such as New York, London, and even Hong Kong. Since Australia produces most of its food, why is it so expensive?
Also, why is food in Perth more expensive than in other capital cities in Australia? For answers to these questions and a lot more, read on!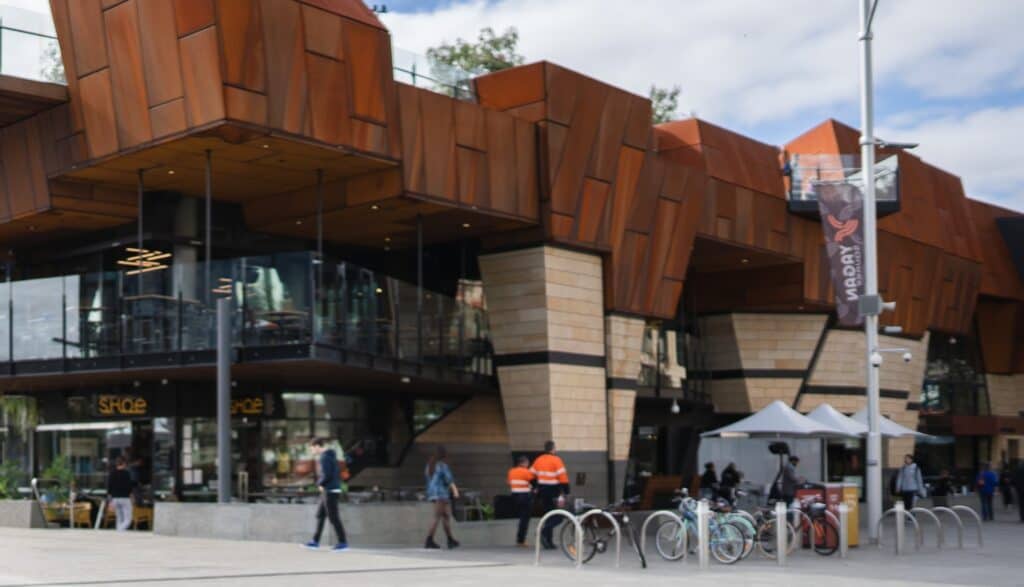 Price Of Food In Perth
To give you an idea of what prices to expect in terms of food when visiting or living in Perth, here is a detailed table that includes prices for basic groceries, inexpensive meals, and even fine dining if that is more your cup of tea.
The prices listed below are compiled from sources such as Numbeo

and Livingcost.org

.
| | | |
| --- | --- | --- |
| List of Foods' | Average Price (In AUD) | Range In (AUD) |
| Inexpensive meal at a restaurant | $25 | $15 – $40 |
| Fast Food (McDonald's, KFC, etc.) | $13 | $11 – $15 |
| Fine Dining | $100 | $75 – $150+ |
| Milk (1 Ltr.) | $1.90 | $1.25 – $2.9 |
| Bread | $2.30 | $1.5 – $4 |
| Rice per kg | $2.40 | $1.4 – $4 |
| Eggs (1 dozen) | $5.40 | $3.85 – $8 |
| Cheese (1 Kg) | $9.81 | $8 – $20 |
| Chicken (1 Kg) | $12.00 | $7 – $17 |
| Beef (1 Kg) | $16 | $10 – $28 |
| Tomato (1 Kg) | $5 | $3 – $8 |
| Potato (1 Kg) | $3 | $1.5 – $4 |
| Onion (1 Kg) | $1.5 | $1 – $3 |
| Apples (1 Kg) | $4.5 | $3 – $6 |
| Banana (1 Kg) | $3.5 | $3 – $5 |
| Oranges (1 Kg) | $3 | $1.75 – $6 |
| Water (1 Ltr.) | $1 | $1 – $3.2 |
| Pint of Beer | $6 | $6 – $12 |
| Soft Drinks | $1.97 | $1.6 – $3 |
As of writing this article in 2022, food prices are at an all-time record high with global inflation being the subject of conversation on most news channels. As such, these prices are subject to change but still present a fair idea as to what one can come to expect in terms of food costs when dining out or buying groceries in Perth.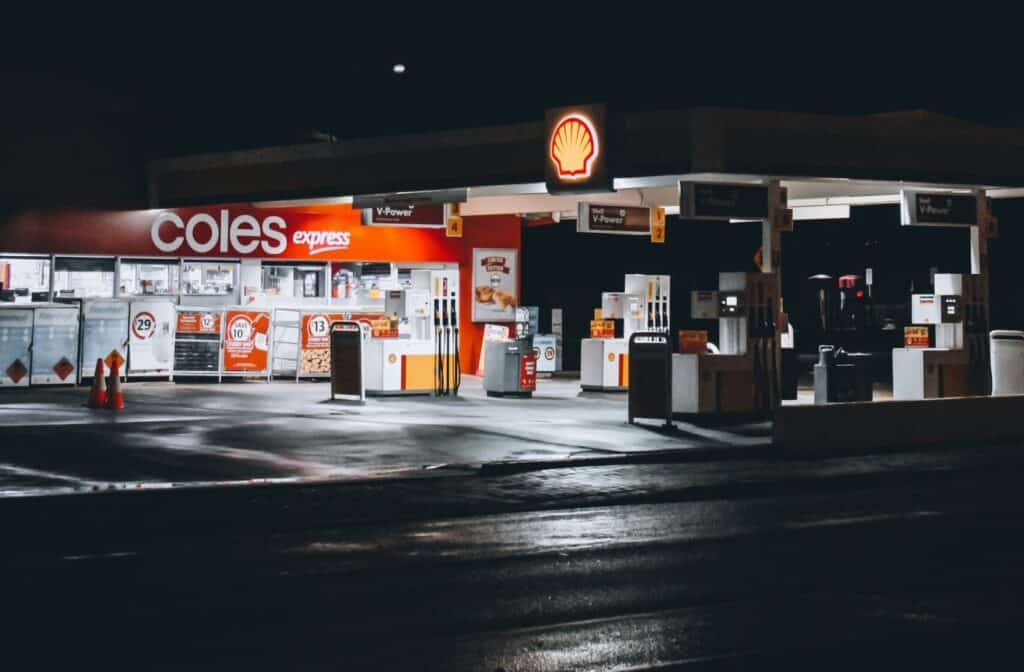 Another important thing to note is that in Perth, there are a total of four large retail stores for groceries: Aldi, Woolworths, Coles, and IGA. Prices for most grocery essentials tend to be around the same no matter which supermarket you shop from. 
A single person living in Perth can expect to spend anywhere from $80 AUD to $150 AUD weekly on groceries alone. This amounts to a monthly budget of around $500 AUD which would include mostly cooking at home and eating out maybe once or twice a month.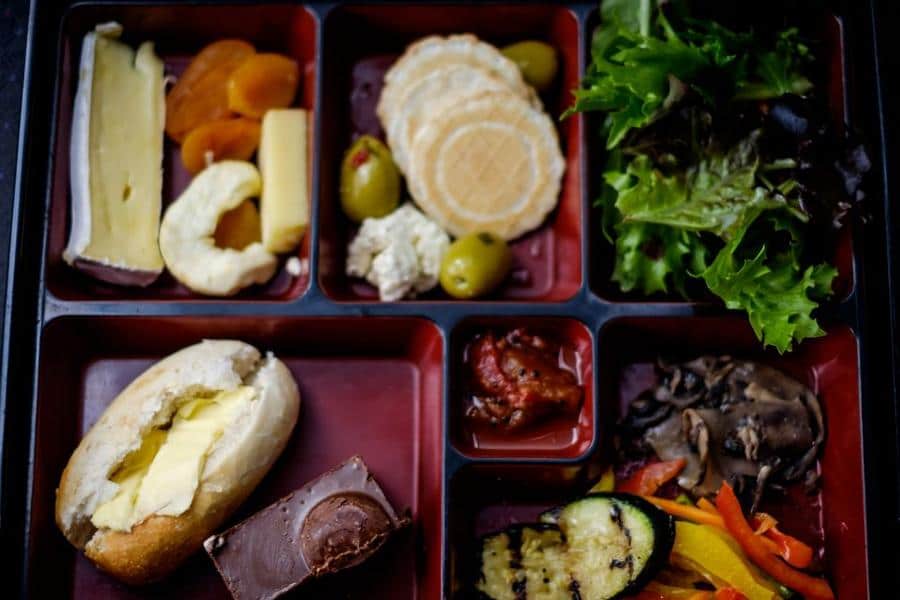 Why Is Food More Expensive In Australia?
When Australians travel abroad they are often amazed at how cheap food is in other parts of the world. So why is food expensive in Australia? Well, there are several reasons why grocery bills tend to be so high in most Australian cities as compared to places like Paris, New York, and even Hong Kong.
Geographic Location
Perth is considered one of the most isolated cities in the world and although it is Australia's fourth most populous city, it is largely disconnected from the rest of Australia. The nearest major city is Adelaide which is over 2,000 km away! 
Being so isolated poses problems as Perth has to depend a lot upon its local produce to fuel the food consumption needs of its growing population. Luckily, the Swan Valley and the Swan River provide a steady source of food supply. Food that can't be provided locally has to be brought in and that adds significant travel costs which can bump up food prices.
High Average Wages
The one major factor that corresponds to high food prices is the fact that for most Australians these prices aren't seen as expensive at all. In fact, for most Australian families, food costs total only about 10% of total household expenditure, which is far less than the global average of 35%.
Wages in Australia are high enough for households to be able to afford food at such absorbent prices. While this makes supermarkets and local producers a lot of profit, it helps bolster the economy and keep all parties involved happy and satisfied. By charging more, companies can pay their employees more, which averages out in the end.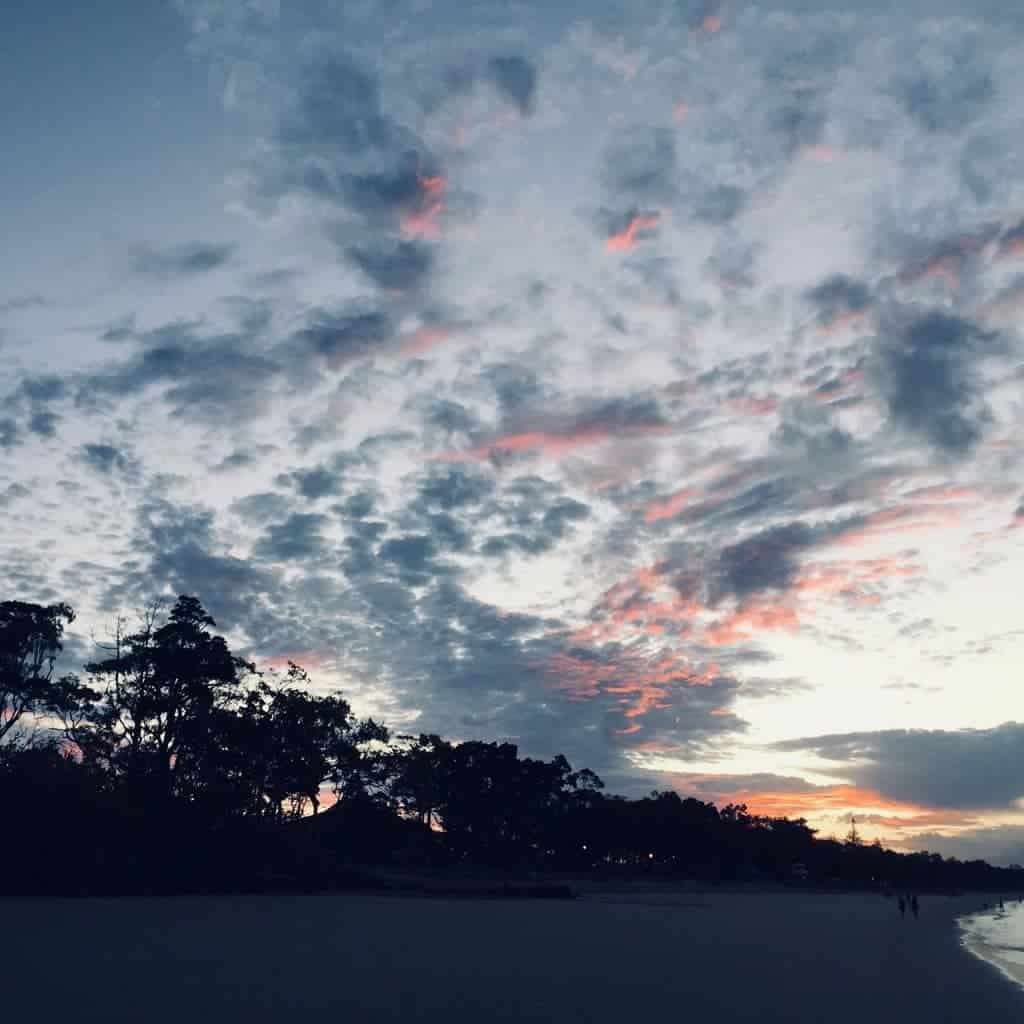 Climate Change
The other reason why food prices in Australia have gone up significantly in the past few years can also be blamed on extreme weather events that have increased in frequency over the last decade. Floods and droughts are more regular, making food management more difficult for the government. 
In the 2010-2011 floods in Queensland, for example, banana plantations were destroyed, leading to a sudden spike in banana prices all over Australia.
High Food Prices Are An Illusion
The good news is that even though food prices may seem expensive in Australia, they are in fact cheap when compared to how much Australians are making. The median income after-tax in many major cities in Australia is around the $5,000 AUD mark, which is enough to cover all household expenses for at least a couple of months, if not more. 
Hence, what might seem expensive to the rest of the world is quite affordable for those that live and work in Australia.
Perth's Famous Food & Dishes
Perth wasn't always known as one of Australia's foodie destinations. However, in recent times the city has seen a boom in eateries and cafes serving delicious cuisine that can sometimes be only found in this region.
Perth is also located close to the Indian Ocean, which offers access to a wide variety of fresh seafood, rich in protein and delicious to eat. Traditional Australian staple meats such as beef and lamb are also widely consumed, along with locally produced and sold bread.
Perth's Famous Seafood
When visiting Perth, don't miss your chance to experience some world-class seafood sold at many restaurants close to the harbor area. The most famous of these dishes is the western rock lobster served with shrimp, fresh oysters, and salad. Be wary though as this meal isn't cheap and will likely set you back around $50 AUD.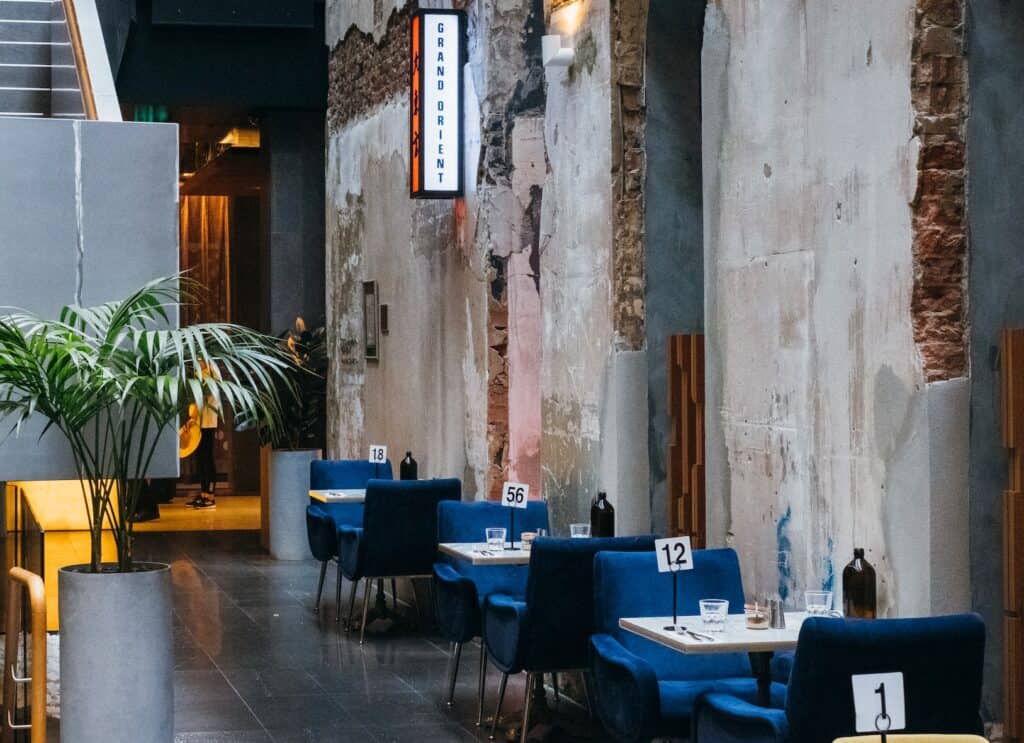 Traditional Aussie Cuisine
Other amazing dishes to try would be, of course, your traditional Aussie meat pie, a staple dish in most parts of Australia.
For those who have a taste for food that is "odd" or "unique" to a certain country or region, Perth doesn't disappoint here either.
Dishes such as Barramundi, a fish native to Australia can be found served in many restaurants, and you might even come across kangaroo meat dishes in some dine-ins. Both these dishes have a unique taste that the locals love and are quite popular in these parts.
Multicultural Food
As Perth is closer to Malaysia than Sydney in terms of geography, you will also find authentic Malaysian food here. Dishes such as Nasi Lemak are as good here as in Kuala Lumpur.
If you are craving pasta, you can always drive down to Fremantle, a happening suburb in Perth, to enjoy some amazing dishes made by authentic Italian chefs.
Chinese food is also widely popular with Northbridge being Perth's "China Town". Home to some of the best Chinese food restaurants in the city!
The Overall Cost Of Traveling To Perth
If you are planning on travelling to Perth or maybe even living here for a while it is important to figure out what it would cost to live a comfortable life.
Cost Of Visiting Perth
If you are planning a short trip for, let's say, a week, it will likely cost you around $1200 AUD per person. This would include the cost of lodging, food, and travel. 
Accommodation in Perth at a decent hotel would cost on average around $100 AUD for one person. For a party of two, you are looking at around $190 AUD for a hotel room for one day. On the other hand, food will cost you around $40-$50 per day, given that you buy groceries and don't eat out frequently. 
Using local transport to travel around the city would cost you another $30 AUD per day on average. Travel costs are high as taxis are generally quite expensive and even if you opt to travel only by bus you are still looking at least half that amount in travel costs alone.
If you add those costs up, you will find that they add up to over $1200 AUD, which is ideally what a single person would need in terms of a budget when travelling to Perth. For those of you that plan on dining out and living lavishly, there are no limits to how much you can spend when enjoying the sunniest capital city in Australia.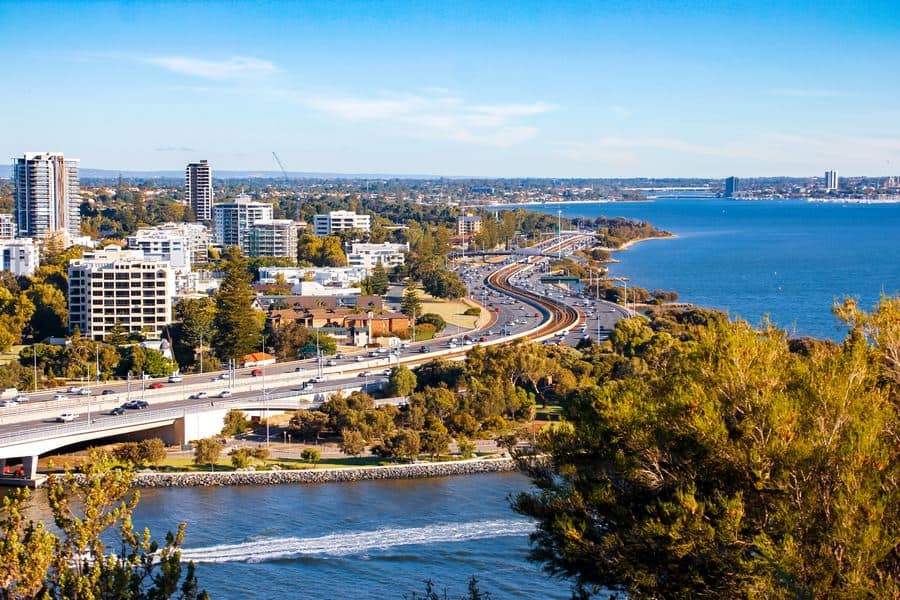 Cost Of Living In Perth
If you are planning on moving or immigrating to Perth to settle as a single person, you will need at the very least about $1800 AUD each month to live a decent lifestyle. Perth is ranked one of the world's most expensive cities, although it is more affordable than other capital cities like Melbourne and Sydney. 
When looking to move with a family of four, you are looking at a monthly cost of living of around $4000 AUD. These costs include all basic household expenditures such as rent, utilities, food, transportation, and entertainment.
Frequently Asked Questions?
Q) Does Perth Have The Most Expensive Food In Australia?
No, Melbourne is, in fact, the city with the most expensive food in Australia. That being said, it is also considered to host some of Australia's finest cuisine and world-renowned coffee and cafe culture. It is also rich in multicultural cuisine, and although expensive, you will likely be spoilt for choice when deciding where to head for your next meal.
When compared to Perth, Melbourne is, on average, around 10% more expensive when it comes to food.
Q) What Is Perth's Food Culture Like?
Perth has a strong food and wine culture with plenty of amazing dining hotspots as well as frequent food and wine events. The Swan Valley region is often referred to as Australia's "food bowl" and is only a short drive away from Perth City. 
This region has a vibrant food culture, with a variety of produce grown on these lands all year round. Fresh, delicious food served with authentic local wine amidst scenic backdrops adds to the entire dining experience.
Q) What Would Be A Realistic Grocery Budget For Perth?
A four-person household can expect to spend around $170 AUD weekly on groceries from large supermarkets. This equates to $690 AUD a month or $8,352 AUD per year. Only the Northern Territory has a higher average weekly spend on groceries making Western Australia the second most expensive. 
Final Thoughts
Food is considerably more expensive in Perth compared to the rest of the cities in Australia, except perhaps the Northern Territories and Melbourne. If you are planning on traveling to Perth, set aside a decent budget for food, especially if you are eager to try some of the delicious meals served in some of Perth's most famous restaurants.
Resource Links To Products We Use And Recommend
More Pages On Food