The World Heritage Listed Great Barrier Reef

is of course the focal point of Queensland as it has so much to offer. The overwhelming beauty in this great state is that it's hard to single out any one particular area.
Being world heritage listed since 1981

, just like 15 other Australian landmarks namely
The Great Barrier Reef is truly a very beautiful part of the world.
| | |
| --- | --- |
| 1981 Kakadu National Park | Willandra Lakes Region 1982 |
| Tasmanian Wilderness 1982 | Lord Howe Island Group 1987 |
| Uluru-Kata Tjuta National Park 1987 | Central Eastern Rainforest Reserves 1988 |
| Wet Tropics of Queensland 1991 | Shark Bay, Western Australia 1992 |
| Fraser Island 1994 | Riversleigh/Naracoorte Mammal Fossil Sites 1997 |
| Heard and McDonald Islands 1997 | Macquarie Island 2000 |
| The Greater Blue Mountains Area 2003 | Purnululu National Park 2004 |
| Royal Exhibition Building and Carlton Gardens 2004 | |
World Heritage Sites In Australia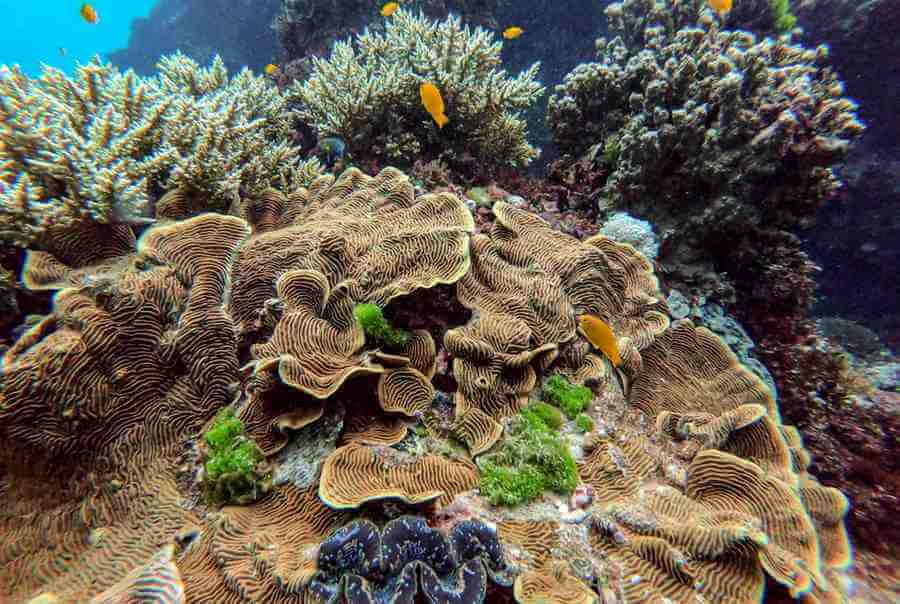 Kuranda Scenic Railway
Just imagine climbing more than 300 metres through magnificent tropical rainforest, by train on a 34km trip through, postcard picture-perfect scenery, with deep river gorges, rugged mountains and spectacular waterfalls.
This is the famous Kuranda Scenic Railway

in Cairns, and the sights you'll see along the way are magic in themselves. Like the Barron Falls

and the Stoney Creek Falls, where the train traverses a bridge right in front of the falls.
The fun doesn't end there either with lots more to see and do at Kuranda. "the Village in the Rainforest" is Just another of the wonderful things to visit in this picturesque state.
The Kuranda Scenic Railway is near Cairns. Why not include it as part of your Great Barrier Reef escape!
I guess the rest of Australia must think that it's "all about Queensland" well it is and we're very proud of our state. I guess that's why so many people are migrating here, to call this part of Australia home.
There's so much more about Queensland than we could ever fit on this page and so if you would like to know more, read our page Queensland Holidays and travel guides for holiday tips.
The choice of what to see and do at the Great Barrier Reef is never a problem.
The selection is enormous and you will be spoilt for choice
There is definitely no shortage of what to see and do adventures at the Great Barrier Reef.
The following is only a small example of just some of the wonderful experiences to be enjoyed at the reef.
The Great Barrier Reef Amazing Dive Spots
When we talk about what to see and do, it soon becomes clear that it's all about sightseeing, fun and education at the Great Barrier Reef, with a very large selection of fantastic tours awaiting you
Here you will find there are many more tours available, not only at the Great Barrier Reef but right throughout the world.
Great Barrier Reef sightseeing is what it's all about and this is one vacation destination you will never run out of ideas of how to entertain yourself.
Imagine snorkelling, diving and swimming amongst, White-tipped reef sharks, (harmless to humans) Giant Grouper, Moray eels, Coral trout, Lion Fish, Barracuda, Shrimp, Starfish, Anemones, Sea Cucumbers, and Pufferfish.
This is just to name some of the amazing arrays of Marine life on the Great Barrier Reef. In fact more than 1500 species of tropical fish. And let's not forget the beautiful coral.
Fishing, game fishing, deep-sea scuba diving, and glass-bottom boat (coral and fish viewing) are just starters of what to see and do.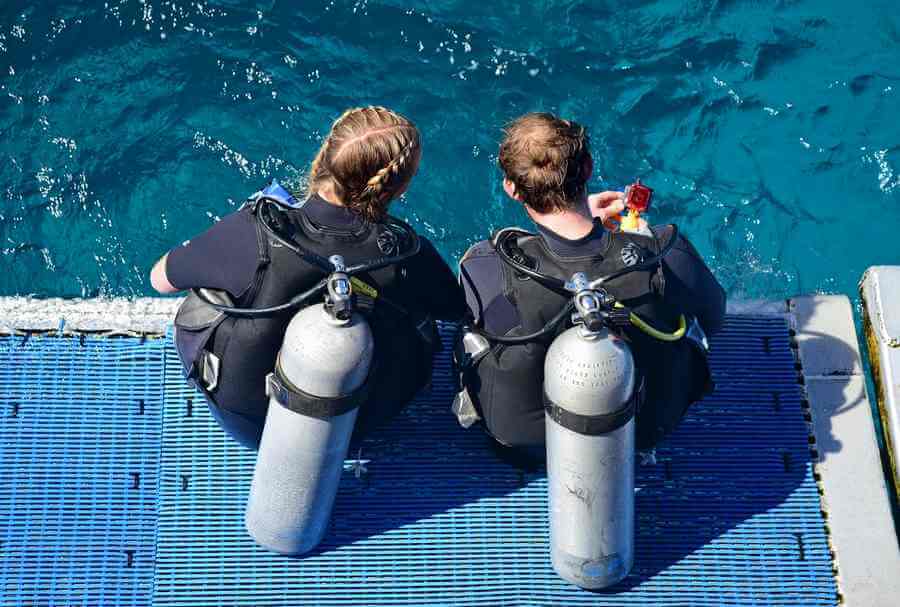 Whale Watching At The Great Barrier Reef

Whale Watching, (July to November) has to be seen to be believed.
Get up close and personal with these magnificent creatures.
This is an amazing experience not to be missed. Dugongs and Turtles also inhabit the reef.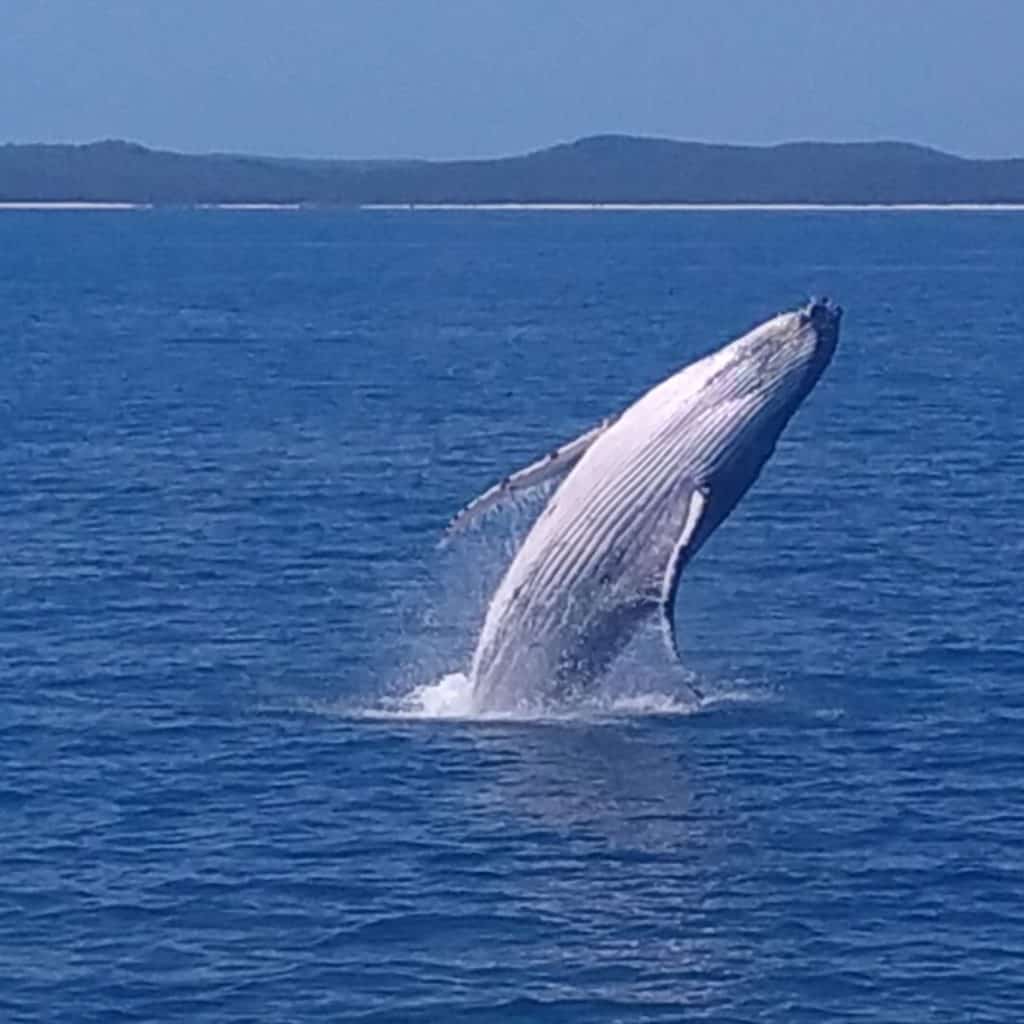 Catamaran Sailing, Kayaking, Sailing And Cruising

Overall boating is very big at the Great Barrier Reef and there are many operators at both the resorts and land-based. If you're based in or near Cairns, an excellent way to spend the day is sailing onboard the Ocean Spirit
Here you will find some amazing excursions to some very beautiful islands.
Green Island In Cairns Queensland
Green Island

, 45mins from Cairns, is a prime example of a wooded cay. There you will see Egrets, Doves, Silvereyes, Woodswallows and Ospreys. Indeed over 60 species of birds.
A walk around the Island on the Circuit track is 2kms long and takes around 50mins.
Green Island is yet another fantastic snorkelling and diving spot.
Lots Of Outdoor Resort Activities
Apart from the wonders of the reef itself, most resorts offer a great selection of activities, such as catamarans, parasailing, wave skis, kayaking, rainforest walks, tennis, swimming pools, beach volleyball, and live entertainment and much, much more.
What to see and do at the Great Barrier Reef is never an issue. Just make sure you allow time to see and do as much as possible.
Find further information on each individual resort's recreation facility here.
Great Barrier Reef Day Trips
Still not sure what to see and do! Well as we have mentioned, there are many day trips, cruises and trips to the Great Barrier Reef on offer, and you can expect a vast choice from anywhere you choose to stay.
If you don't want to get your feet wet, there are glass-bottom boat trips for excellent coral viewing as well as semi-submersibles and underwater observatories.
Children are well catered for on most reef trips, with snorkelling equipment and other facilities available.
As we said there is never a shortage of what to see and do at the Great Barrier Reef.
There are some amazing sightseeing tours available, not only at the Great Barrier Reef but Worldwide also. Take a peek and see what we mean.
There are fantastic trips to the Inner and Outer Reefs

.
The inner reefs are accessible by boats and provide safe diving in shallow waters.
Between coral bommies, (a place where there are lots of diverse and interesting inhabitants) Stingrays and Moray Eels are aplenty with the occasional Dugong, being spotted.
The Outer reefs offer underwater canyons and gorges as well as a bigger variation of marine life. Both experienced and inexperienced divers find this a truly wonderful experience.
You won't know what to see and do first.
What To See And Do At The Great Barrier Reef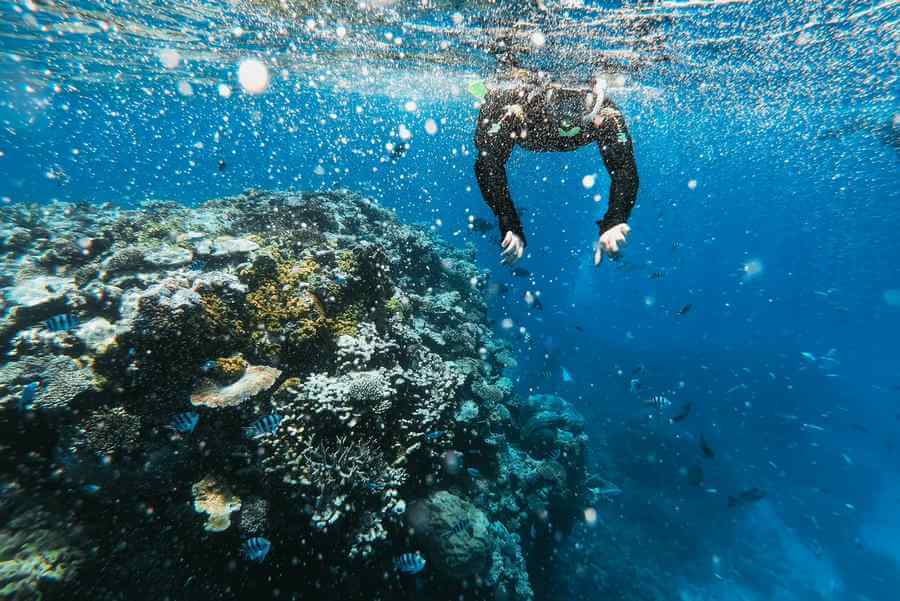 Beautiful Heart Reef It's Just Magnificent
Heart Reef

is a famous and unique reef that "strangely enough", is in the shape of a perfect heart.
Heart Reef is part of Hardy's Reef which is located northeast of the Whitsunday Islands. It is a "microcosm" (a miniature model) of the beautiful Great Barrier Reef.
You can take a cruise

out to the pontoon, moor right on the very edge of the Reef, and spend the day snorkelling or diving.
Or you can take a semi-submersible boat ride and view the huge array of tropical and reef fish.
You can even stay overnight and watch the coral change colours at sunset.
With so much to offer, you won't worry about what to see and do as much as what to see and do first!.
Danger lurks anywhere there is water and the Great Barrier Reef is no exception. Although there are many dangerous reef inhabitants to be aware of, the above "Reef Dangers" headlines aren't intended to frighten anyone, just make you understand that they do exist.
That simply means you should take care when diving, snorkelling or swimming at the Great Barrier Reef and that there are a few dangerous animals and corals to be aware of.
Reef Dangers While Diving The Great Barrier Reef
There are various reef dangers but the most concern is with animals and plants that can injure, and while it is certainly not our intention to alarm anyone, it does pay to know a little about what is friend or foe!
(This is intended as a general guide only)
Reef dangers can be caused by a simple casual encounter with some of the reef's inhabitants, such as poisonous fish, and can result in mild irritations through to a more significant incapacitating injury.
Some sponges can cause mild irritations through to more harmful reactions requiring medical attention.
My advice is to seek medical attention for anything that you are unsure of. Better yet don't touch it in the first place!
Coral cuts can be very painful and not always avoidable when diving. Touching coral and other organisms can harm or kill them, as well as seek some revenge on you in their own way.
Once again the best motto is, "don't touch them" (it's against the law also).
Follow your diving instructor's directions and make sure you maintain buoyancy and don't let your gear drag loosely behind you and you will avoid damaging the beautiful reef as well as protect yourself from these reef dangers.
Box JellyFish From November to March
Box Jellyfish are found mainly around river mouths and muddy waters and rarely on the reef itself.
These little darlings can inflict a very painful and sometimes lethal sting. November to March is the peak time for them.
Swimmers at beaches should always swim in restricted areas and adhere to warning signs.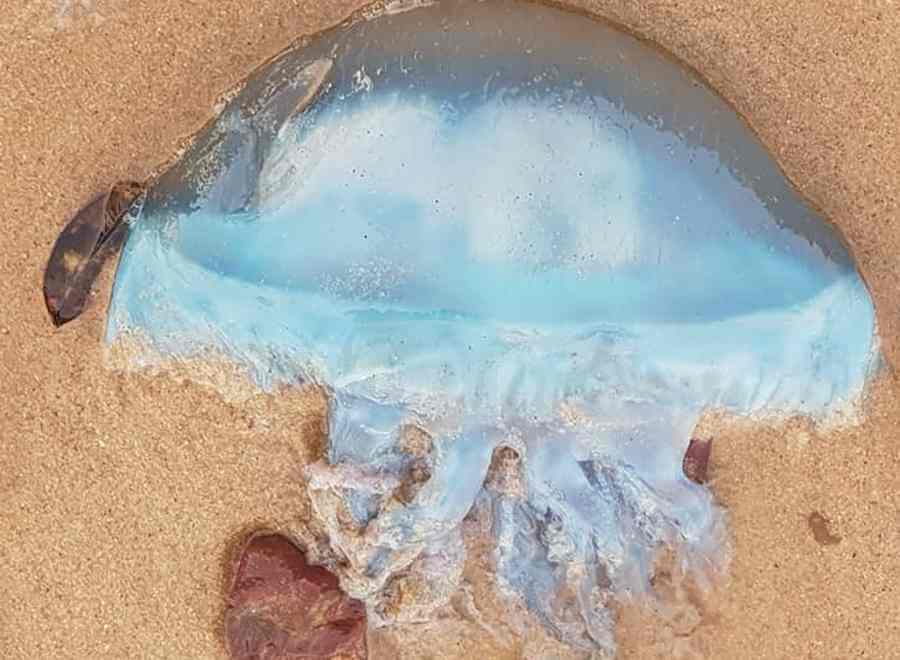 Irukandji JellyFish Found In Deep Waters
The Irukandji Jellyfish are found mainly in deeper waters of the reef, although they are often swept ashore by certain winds and currents. Divers and Snorkellers are, particularly at risk.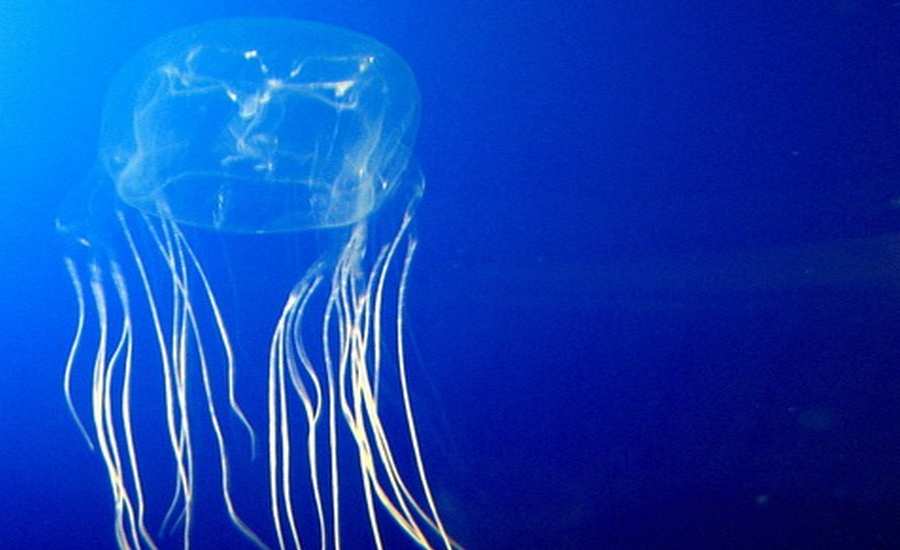 The Blue-ringed Octopus
The Blue Ringed Octopus

(about the size of a golf ball) can inflict a poisonous sting that can kill an adult human in minutes and there is No Known Antidote.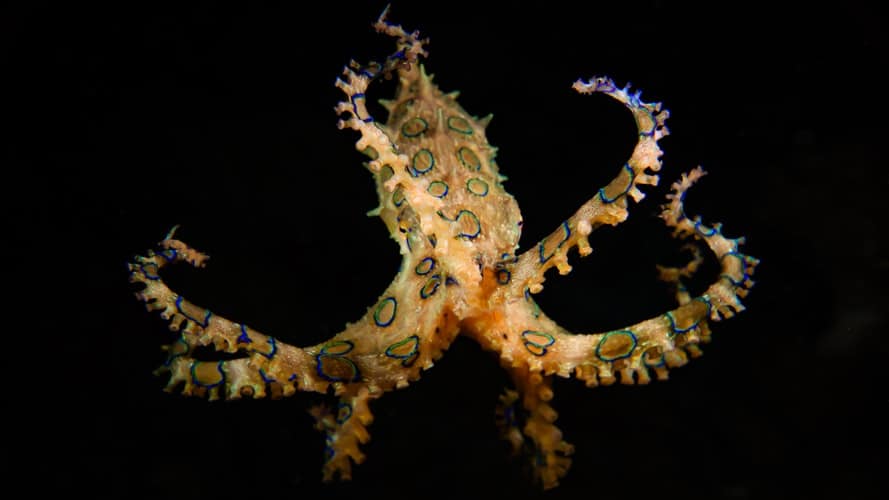 In fact, its beak can go through your wetsuit. The Blue ring's venom tetrodotoxin

, which is in its saliva, is 10,000 times more potent than cyanide

and carries enough to kill 26 humans in minutes.
They are usually found in rock pools and amongst the coral. The Blue Ringed Octopus develops an electric blue glow when provoked and can look quite harmless, especially to children. (Stay away from this little cutie)
Sea Snakes
Sea snakes

number about 15 different species on the reef and although there have been no reported deaths caused by them, they all produce lethal venom.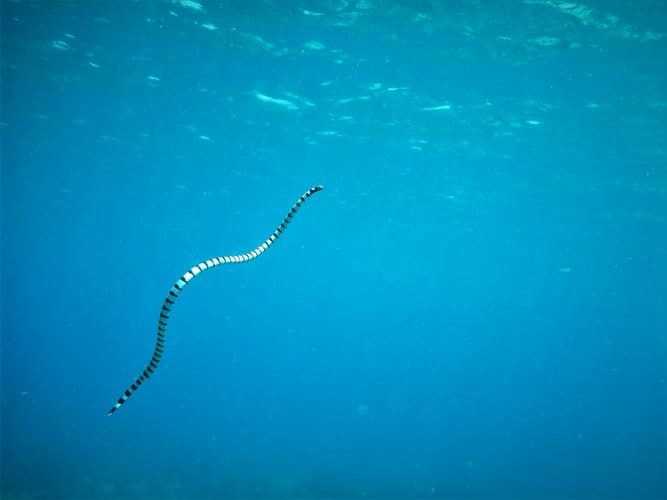 They are not known to be aggressive, however, you shouldn't test the theory.
Cone Shells
Cone Shells

look very pretty, but the venom that they contain has some of the most potent neurotoxins known to man.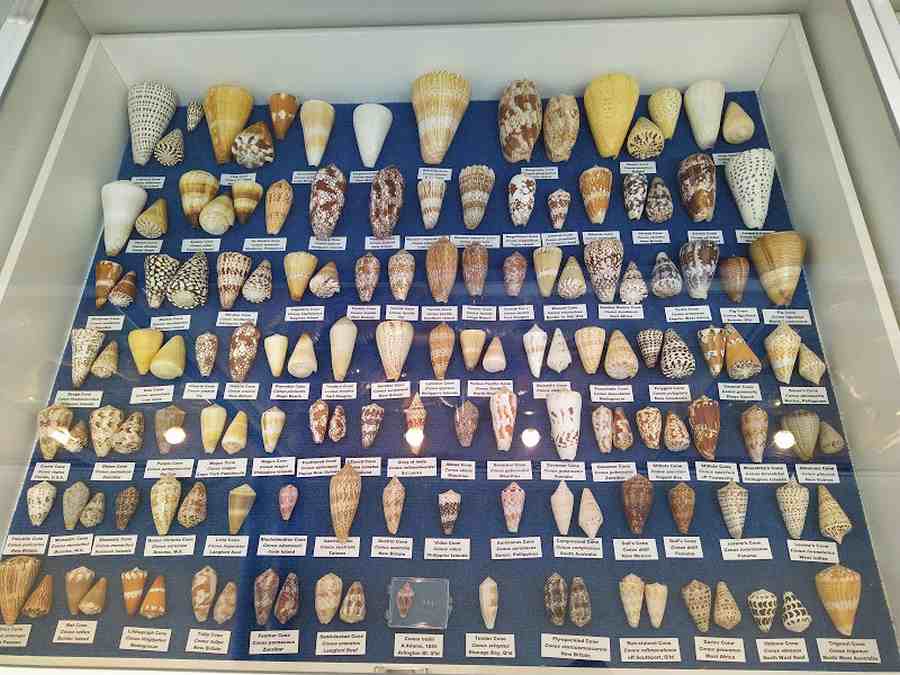 Stone Fish
Stone Fish

can inflict excruciating pain and even death to man. They have 13 dorsal spines that release toxins when pressed.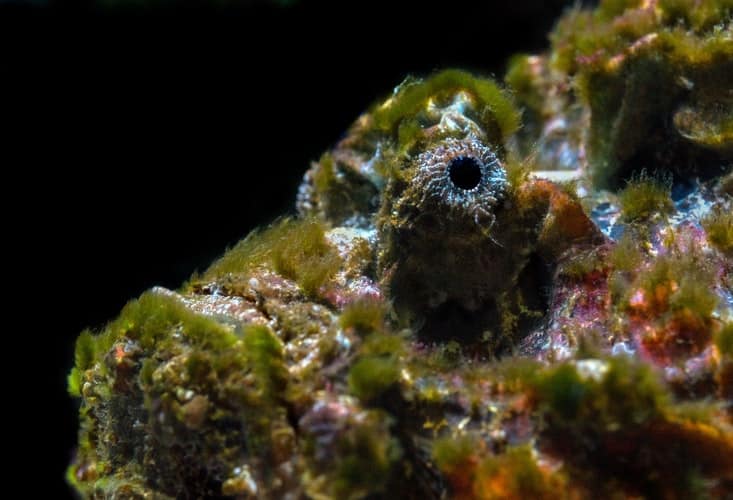 They are found on muddy and Stoney seabeds. Beach walkers are at the greatest risk and should where good protective shoes on their feet, especially at low tide.
Lion Fish
Lion Fish

don't have a reputation for causing fatalities but nevertheless, they do have venomous spines that can produce painful puncture wounds.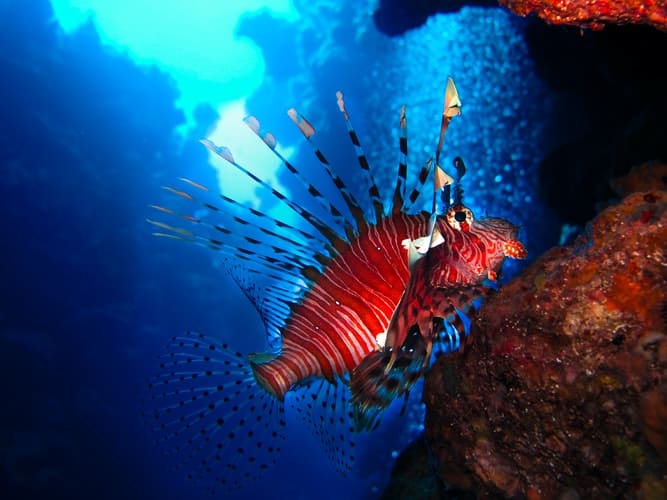 Sting Rays
Stingrays have barbs on their tales that whip upwards when stood on and can inflict serious wounds. Fatalities, however, are rare.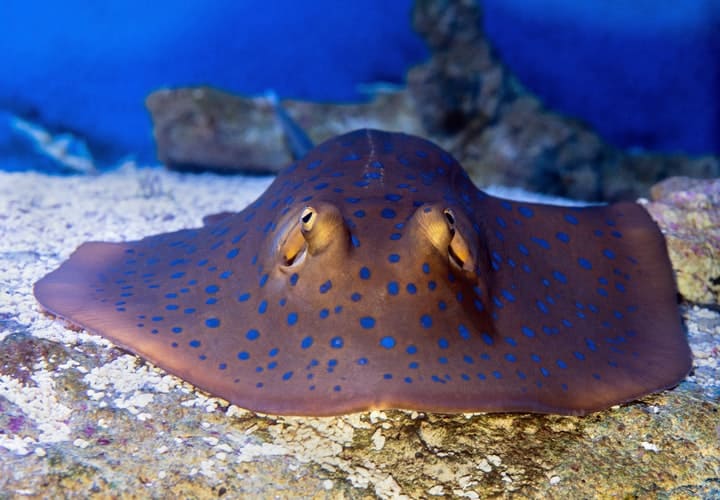 Other Marine Nasties
Bristle worms, Sea Urchins, Fire Corals, Stinging Hydroids, Crown of Thorns Starfish, and Sharks add to the list of the reef's most respected.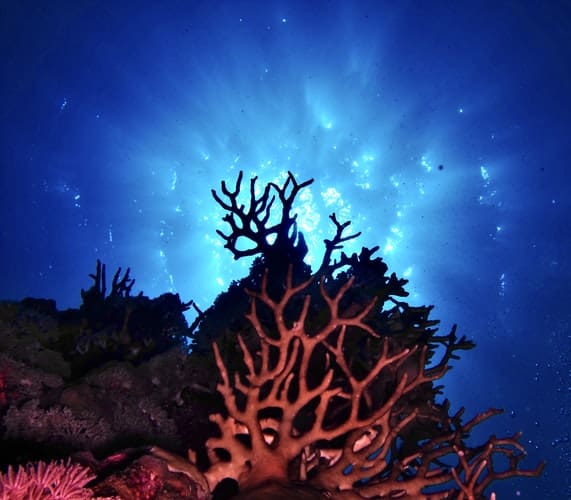 All of these pose a threat to humans and should not be touched. Generally speaking, if you leave these creatures alone you will not have a problem and you are encouraged to adopt a policy of "if you don't know what it is or what it is capable of, leave it alone!"
Sharks Of The Great Barrier Reef
There are 3 main types of sharks

frequenting the Great Barrier Reef making up our reef dangers list, and they are the White-tipped, Black-tipped and Epaulette sharks.
The Epaulette Shark is small, non-aggressive, nocturnal and is not considered a danger to humans.
The Black Tipped Reef Shark usually only bites when cornered, and the…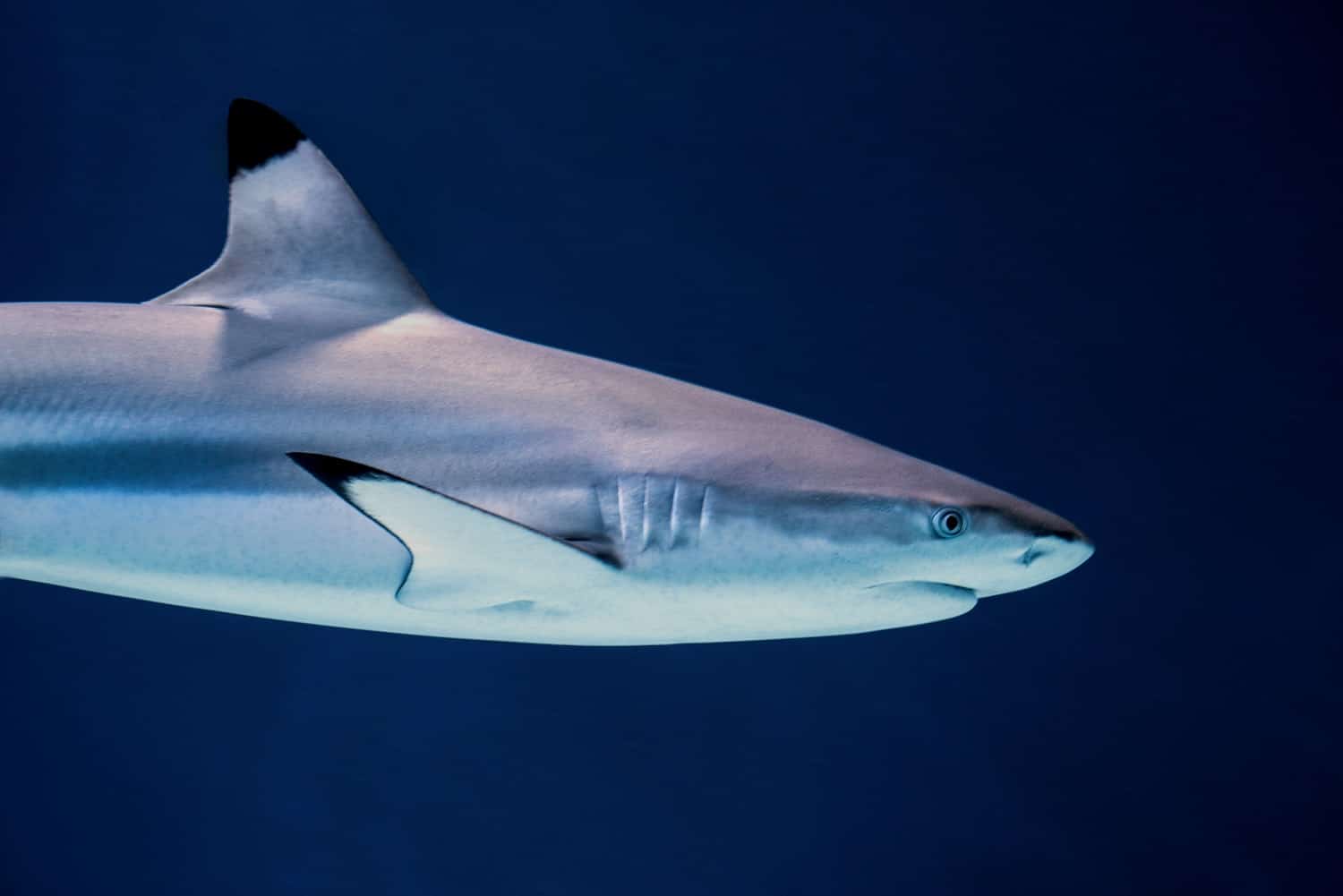 White Tipped Reef Shark is even less likely to bite even when cornered as he would rather swim away.
Great Barrier Reef Air Ports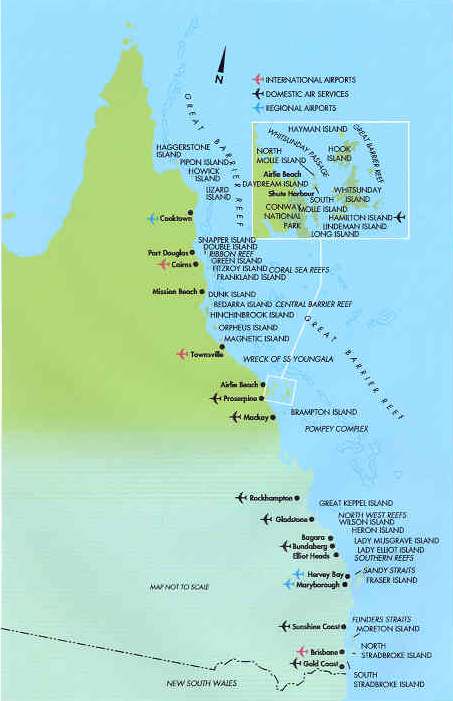 All airports are clearly shown on the map, both International and Domestic.
It's important to note however that major internal domestic flights can be taken directly to Hamilton Island Resort (the only Island with an airport, although there are one or two with landing strips for light aircraft) and by boat to Islands in this region, known as the Whitsundays

or the Whitsunday Islands

, if Hamilton Island isn't your first choice.
This area is marked on the map by a small box and an inset shown.
Also please note that Hamilton Island is serviced by major internal flights from many Australian Cities, especially, Sydney, Brisbane and Cairns.
Smaller light domestic aircraft, also service Hamilton Island from other smaller airports.
Resource Links To Products We Use And Recommend
More Pages On Other Areas