About Discover Hervey Bay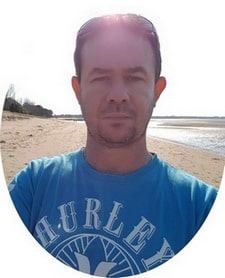 The website is run by myself Daniel Clarke, I'm lucky enough to have been living in Hervey Bay, for 29 years so I'm classed as a local I have seen many changes over this time.
I have been running websites since early 2000 and also have a tech business in Hervey Bay. Growing up in NSW and moving to the area when I was young it was very hard to leave Qld or Hervey Bay, It has been home ever since and will continue to stay that way as we have family here.
Some of the site history of this website.
The website started in January 1999.
The old owner was Malcolm Thomas.
I caught a plane and flew to Sydney and bought the site from him in October 2007.
At the time I did not own the site I was contracted to work on it as I was a local.
The site was once named hervey.com.au.
Over the years we have updated the site it was a big job as the content was very old (1999).
Around 4 years ago I took on other work and the owner left DHB to sit untouched.
I was then contacted again to take over the site and become the owner!
Since 2018 the site has been worked on full time with new content added weekly.
We travel to all areas of Hervey Bay and Fraser Coast exploring the area.
Some things about me
I have been into local travel of the area for a long time, I'm out finding new places that I have never seen before. Fraser Coast seems a small place until you travel it or start to write about it, It then becomes very big!, Even more so if you add Fraser Island into the mix, This year 2020 we plan to cover Fraser Island a lot more on the website.
In my spare time
Reading travel websites.
Restoring old cars.
Taking trips with my family.
Interests
Travelling to the small unseen places on the Fraser Coast.
Small business.
New technology.
Running travel websites.
Discover Hervey Bay plans for the future, 2020 will see the site grow with more photos, more videos and updates to many areas.
Site directory (for local business listings)
New pages of the area.
Fraser Island coverage.
New photos of Hervey Bay and surrounding areas.
We hope that you enjoy our site and if you would like to learn more please contact us.