Australia is one of the world's most beautiful places. It's a country with endless access to natural beauty and excitement. This is particularly true for swimming. While not all of the country's beach shorelines are swimmable spots, a lot of them can be. It is critical to know what beaches are the best for taking a cool dip.
Noosa is split into various beach areas around the headland that forms out of the Noosa National Park. The main beach in Noosa Heads (which is part of Noosa), is a well-known swimming spot in Noosa. Swimming at Noosa Main Beach is possible at the patrolled areas east and west of the groyne.
It is very important to stay within these patrolled areas of the main beach. The areas outside of the patrolled sections are prone to experiencing rip tides and high waves, specifically north of the groyne. Swimming can be enjoyable in Noosa provided visitors keep safety in mind when entering the water.
Best Beach Swimming Spots In Noosa
While the main beach at Noosa Heads is a great spot to swim, Noosa has other idyllic places where swimming is possible. Below are other spots in Noosa where beach swimming is absolutely the best!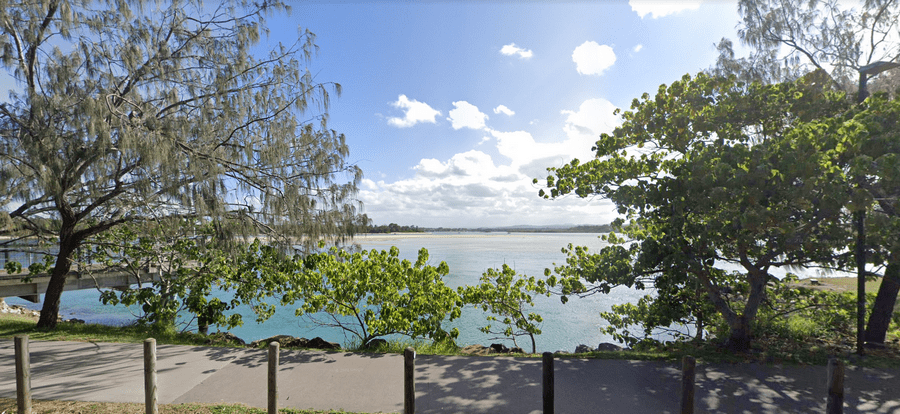 Sunshine Beach
Sunshine Beach runs to the south of the Alexandria Bay area. What makes this a great swimming spot in Noosa is its access to swimmable waters in front of the area's Surf Club. This spot is sectioned off with flags and is patrolled year-round.
This particular section of the beach has the calmest waters and can make for the perfect day at the beach. In addition to swimming, this portion of the beach is also known for surfing opportunities.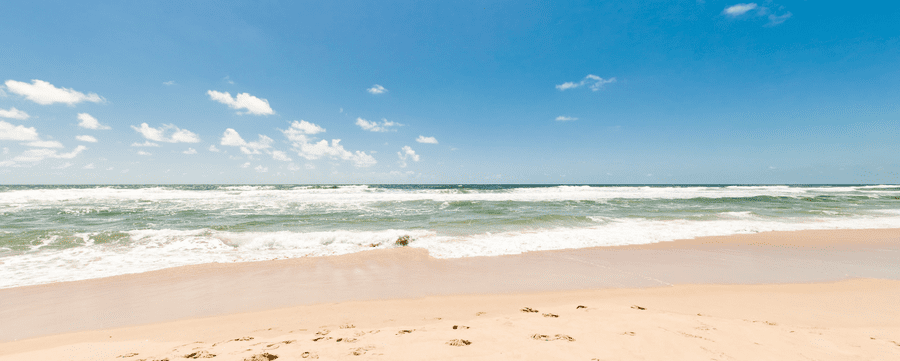 Peregian Beach
Peregian Beach is another great swimming spot in the Noosa region. It is tied in with Sunshine Beach as it shares some of the same coastlines. Peregian Beach is around 8km south of the Sunshine Beach area.
Swimming here is pretty similar to swimming at Sunshine Beach as guests should only swim within the flagged-off areas of the water. At Peregian Beach, this area is at its Surf Club which is situated across from the main shopping area.
However, the shopping area doesn't take away from the pristine beauty of this beach.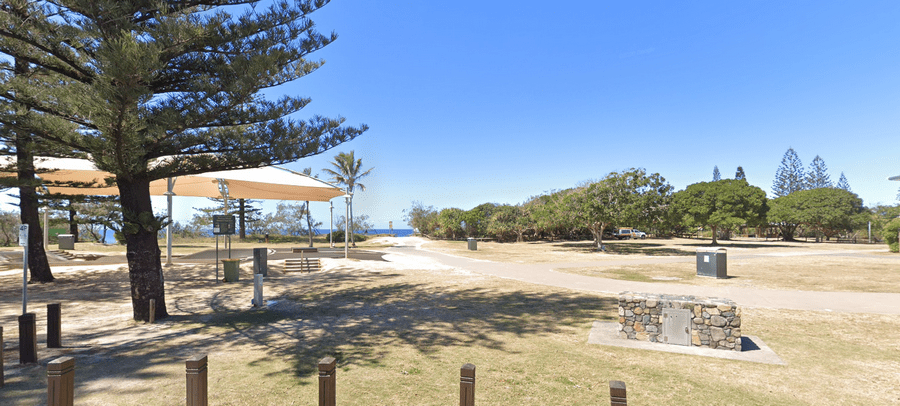 Noosa Spit
Noosa Spit is located at the head of the Noosa River tucked between the Noosa Groyne and the Noosa Woods area. This natural reserve area gives access to stunning water where swimming or surfing is possible.
Moreover, it features an area for dogs to play and swim as well. Noosa Spit also features a number of trails where people can enjoy the national park's beauty as well.
These are three main swimming areas to consider when in Noosa. While Noosa's main beach surely draws attraction for its beauty and swimming opportunities, there are other wonderful spots to take a relaxing dip in the Noosa area!

How Safe Is Beach Swimming?
Beach swimming can have a certain level of risk involved. This is due to rip currents, dangerous marine life, and various weather events. However, overall, beach swimming can be safe. In order for beach swimming to be safe, there are a number of things to keep in mind.
First, it is critical to know what dangers can be present at the beach. Secondly, with the knowledge of what dangers there could be, it is important to know how to stay safe while at the beach.
Dangers That Can Exist At The Beach
Rip Currents And Strong Waves
Rip currents and strong waves make water conditions unsafe. Swimming in turbulent waters can result in being swept away to sea or being swept under the water without access to the surface. This type of danger is very noticeable at a beach and can easily be avoided.
Noosa beach areas can experience these hazardous conditions which is why sticking to the designated areas is so important. The designated areas can still experience strong waves but are less likely to due to their location.
Dangerous Marine Life
Noosa's beaches aren't usually prone to dangerous marine life but it is still important to know the danger can still exist. Things like stingers (jellyfish) and sharks are the biggest concerns.
Noosa beaches can see an uptick in bluebottles which resemble stingers, however, their stings aren't life-threatening but still extremely painful. Marine life can appear in almost any water but, in some areas like Noosa, it can be a rare occurrence.
Beach Erosion
Beach erosion is a natural occurrence that happens at all beaches around the world. The constant exposure to waves rolling into the shoreline slowly erodes the shoreline's sand. Over time, this erosion can cause dangerous situations.
These situations include shallow sand bars and deep troughs. Shallow sand bars can be dangerous to those looking to dive in the water. Deep troughs of sand under the water can trip up those wading through the water. It is always a good idea to be mindful of an area's surroundings.
How To Stay Safe At The Beach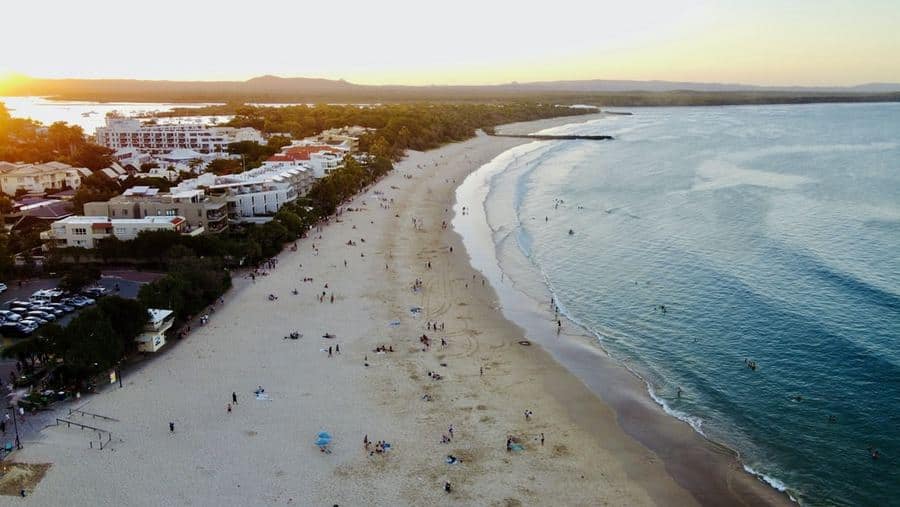 Be Alert And Be Present
Being alert and present at the moment is a key way to staying safe at the beach. This is important to follow no matter where someone is in the world, but especially in Australia. People should try to avoid being distracted by mobile phones. This can really limit how alert someone is to their surroundings.
It is a good idea to keep an eye out for everyone around, not just the people you may have come with. Being alert means watching out for sharks or stingers, noticing a change in weather or water conditions. Being aware of these things gives you the opportunity to react quicker.
Do Not Enter The Water If It Looks Dangerous
If the water looks turbulent, stay out of it. It simply isn't worth risking a life over a swim. Spending time on the sand or appreciating the view is a great way to still enjoy the beach if the water conditions aren't ideal.
Waves and strong currents can be unpredictable. Rip currents and wave strengths vary and if they are strong enough, they do not leave people time to react appropriately.
Never Swim Alone
Swimming alone is always a dangerous situation. People should always bring a friend or significant other to the beach. This is important if you are planning on swimming or even if you aren't.
Anything can happen and safety is always best in higher numbers. It provides ample opportunities for emergency services to be contacted or to help get out of a dangerous situation.
Have Access To Emergency Services
Nearly everyone has a mobile phone these days. Keeping one handy (but not being distracted by it!) is a key way to staying safe at the beach. The quicker emergency services can be contacted, the better chance someone has of surviving a dangerous encounter.
Only Swim At Patrolled Beaches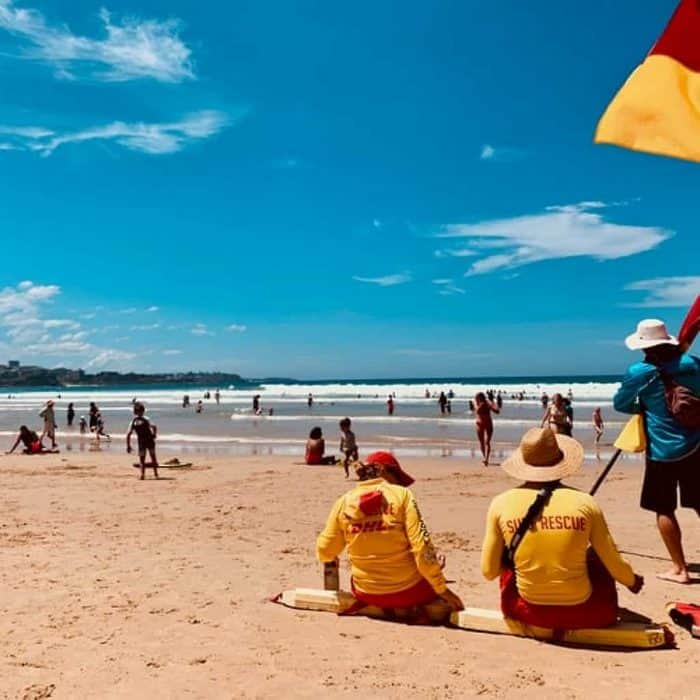 Patrolled beaches are ideal spots because they always have access to lifeguards. These lifeguards can react quickly to a dangerous event. Most of Noosa beach areas are patrolled and have designated areas for swimming and other water activities. This makes the beach safer than other sections that aren't closely guarded.
Noosa is a stunning place to visit. There are ample opportunities to enjoy all the natural surroundings, especially its beaches. Swimming at Noosa can be fun and safe for everyone provided that safety is always kept in mind.
Even though the designated sections of the beach are some of the safest places to swim in Noosa, it never hurts to keep an extra eye out just in case.
Resource Links To Products We Use And Recommend
More Pages On Other Areas