Are you looking for a real back-to-nature camping experience? Do you dream of spending your days fishing and relaxing on a beach and then spending the night listening to the sounds of the waves? Then Teewah Beach is the place for you.
It has everything the rugged beach adventurer needs to take some time connecting with the sea. It is also close enough to drive out and visit some of the best attractions in the area.
Teewah Beach is a 51km stretch of beach that runs from Double Island Point (Cooloola) to Rainbow Beach. Much of the beach is a designated road for 4WD and part of the beach (approximately 14km) is a designated camping area. The camping area has no facilities and there are no denied camping sites.
Teewah Beach is a popular destination for people who want to get away from the hustle and bustle of modern life. There are essentially no facilities on the beach so when you visit there, you really are left to your own devices. Most of the beach is a designated road with high clearance 4WDs being the only vehicles permitted.
You can purchase a permit for your 4WD before you visit or you can pick one up from the Rainbow Beach Information Centre, Mana Ray Barge Office, or the Shell Service Station at the northern beach access. At the southern beach access, you can pick up your vehicle access permit from the Great Sandy Information Centre.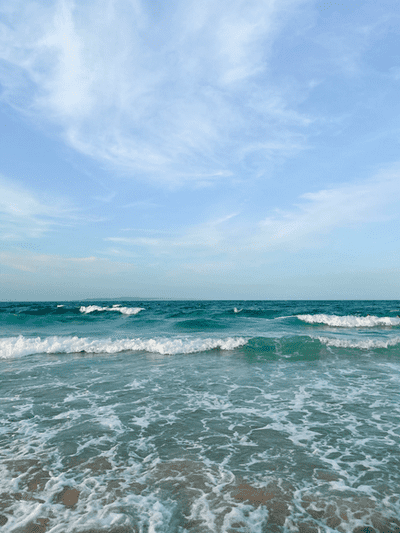 Most people who visit Teewah Beach are going there to camp. If you're travelling around the area, visiting Fraser Island, Rainbow Beach, or any of the other attractions and sites, camping at Teewah Beach can be a nice change of pace and give you a chance to really catch your breath.
The Teewah Beach Camping Area encompasses approximately 14km of the beach and consists of beach camping behind the foredunes.
There are no designated camping spots and the area has zero facilities. This means that you will need to come properly prepared. Make sure that you have enough water for your entire visit, a portable toilet, a first aid kit, insect repellant (a must!), and rubbish bags.
You are permitted to use a low decibel generator (up to 2.0Ka). Certain gas-powered self-contained cooking appliances are allowed and absolutely no open fires.
There is no phone coverage at Teewah Beach so you will need to make sure that you know what you will need to do in an emergency. QPWS park rangers patrol the beach every day. There are also supply trucks that drive through the area every day selling ice and other essential supplies, such as bread.
If you don't fancy roughing it and would prefer some on-site camping facilities, Freshwater Camping Area is nearby. You can find it at the north end of Teewah Beach. At the Freshwater Camping area there are:
Payphones
Flush toilets
Coin-operated hot showers
Waste transfer station
Free cold showers
Wheelchair access
Teewah Beach is close enough to the Freshwater Camping Area that you can still spend your days on the beach before retiring to your tent or trailer.
The beach itself is very popular for fishing, and you can find bream and flathead aplenty. It is also a popular surfing spot and can get some pretty big waves (although you do need to be careful of sharks). If you're heading out on a day trip from the beach, Rainbow Beach is nearby which has all sorts of adventurous activities for you to take part in.
These include kayaking with dolphins, horseback riding, paddleboarding, surfing, and more.
It is also close enough to head out to Fraser Island for a day trip or an extended trip. You can drive to Inskip Peninsula and jump on the barge over to the island.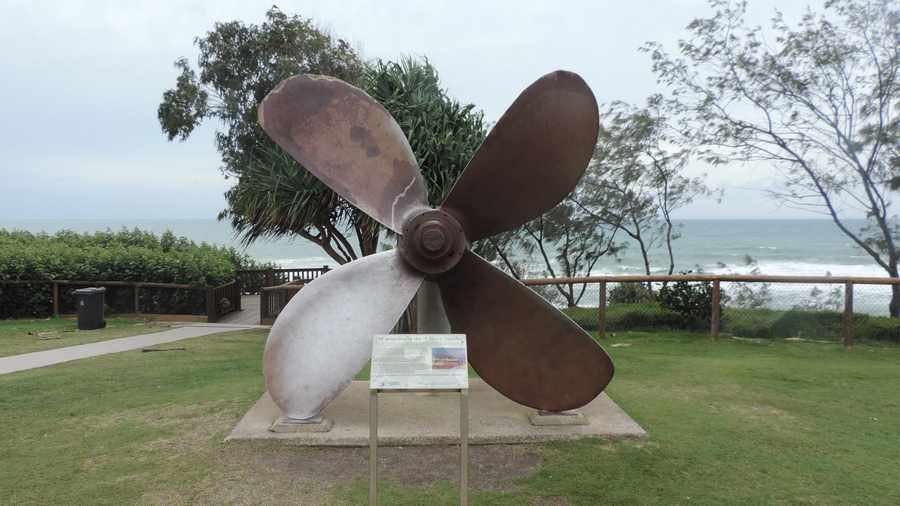 How Do You Get To Teewah Beach?
There are a few different ways to get to Teewah Beach, depending on what direction you are coming from and which end of the beach you want to access.
1) From Brisbane, drive 135km north on Bruce Highway until you get to Tewantin. Follow Morrindil Street until you get to the Noosa River Crossing Ferry (this is paid). Cross the river and head to Beach Road via Maximillian Road. After 2.1km, turn left and go north on the Wilderness Track. You will be able to access the beach from the track.
2) From Hervey Bay, head south on Bruce Highway towards Gympie. Turn on to Tin Can Bay Road and follow this until you reach Rainbow Beach Road. Turn left onto Kirchner Avenue and then right onto Griffin Esplanade. This will take you to the beach access track. You need to follow the beach for 10km and then go inland on the Leisha Track before and then keep going south until you reach Teewah Beach Camping Area.
Do You Need A 4WD To Get To Teewah Beach?
Yes, you will need a high clearance 4WD to access Teewah Beach. You need to get a vehicle access permit (you can get this at the same time as you buy your camping permit). A week's vehicle access permit will cost $30 and camping is $6.60 per person per night.
Remember that the Queensland rules of the road apply when driving on Teewah Beach and you are not permitted to drive on the sand dunes.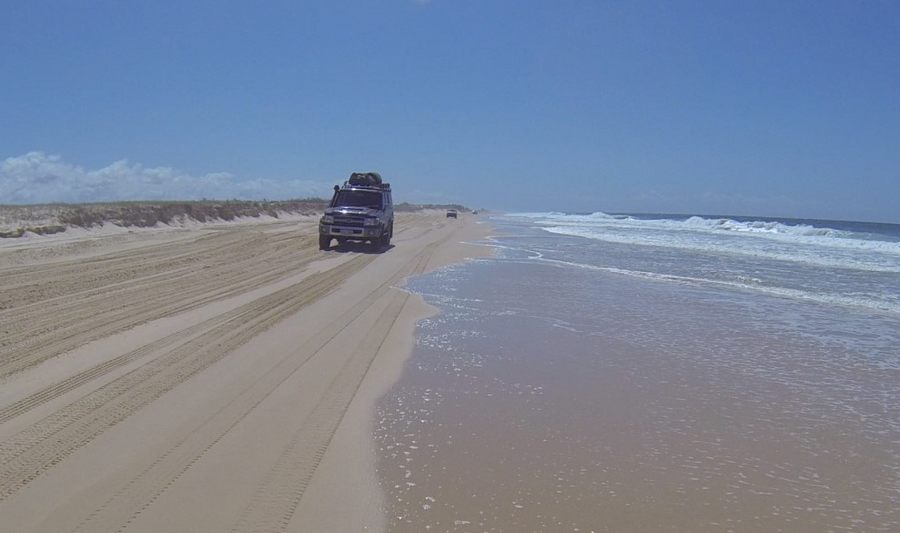 Can You Camp Anywhere On Teewah Beach?
No, you can't camp anywhere on Teewah Beach. There is a designated Teewah Beach Camping Area and this is the only place that you are allowed to camp. There aren't any assigned camping spots, however, so you will just need to find a place for yourself once you reach the camping area.
The Bottom Line
Teewah Beach is a great place to visit if you are looking for a stripped-down adventure. There are basically no facilities so it really will just be you and nature. You can spend your days fishing and then head back to your tent to make dinner using today's catch or you can just spend your time relaxing and enjoying the true peace away from modern life.
Whatever your preference, make sure that you familiarise yourself with all of the rules and regulations before you visit and that you are properly prepared for every eventuality.
Resource Links To Products We Use And Recommend
More Pages On Other Areas