Rainbow beach is without doubt, a beautiful location and it is little wonder that people want to swim here.
However, as with most Australian beaches, there are safety points to keep in mind. In this article, we are going to look at whether it is safe to swim at Rainbow beach and some points to consider whilst here.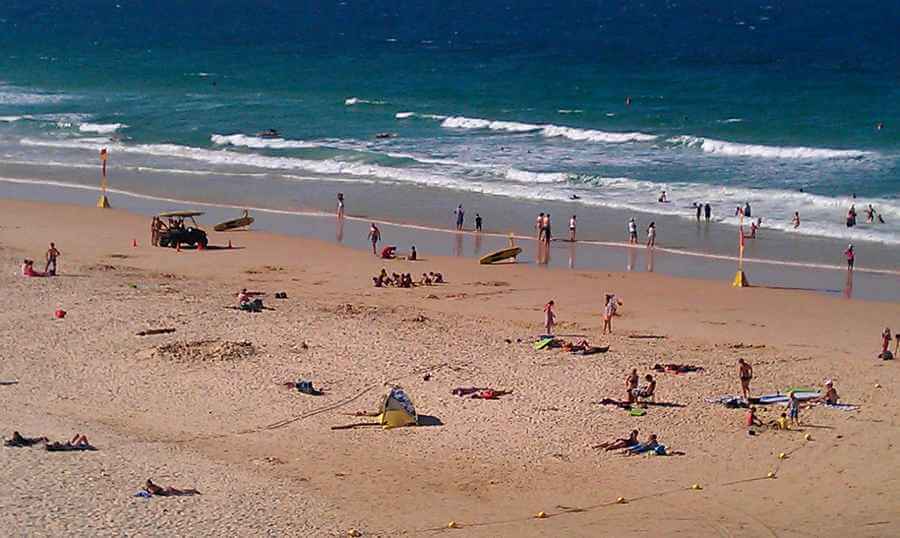 Depending on your location determines whether it's safe to swim. The northern and central beaches are known for their intense rips which, if you become caught up, it can be potentially very dangerous. These rips are at their worst when waves are breaking so it's important to take into consideration.
The south beach is generally considered to be the safest part of Rainbow beach for those who wish to take a dip in the ocean, however, there are still safety issues that you should be well aware of if you wish to swim here.
When taking a look at the information provided by Beachsafe Australia

, you will notice that there are a variety of warnings surrounding marine stingers such as the bluebottle, at Rainbow Beach.
For this reason, it is highly advised that you do not swim here when these warnings are in place.
With all of that in mind, there are patrolled areas of Rainbow Beach, where swimmers are encouraged to enter the water at certain times and when beach advice deems it to be safe.
One of the most important things to keep in mind, on any Australian beach is to take care and listen to local advice.
Where To Swim At Rainbow Beach?
We have already seen that south beach is the safest place to swim at Rainbow beach and this is something that should always be kept in mind.
It is important, as with any beach in the country, to only swim between the red and yellow flags as this is the area which has not only been deemed safest but which is also patrolled by lifeguards who can help you should you run into trouble.
Always swim in between the flags at the Beach Pavillion at the Rainbow Beach Surf Life Saving patrolled area as it's the safest option
When Is It Safe To Swim At Rainbow Beach?
As we mentioned earlier, it is best to swim when the waves are calmer, this means that there will not be as many rips and strong undercurrents which can pose a very serious risk, especially for those who are not particularly strong swimmers.
Rainbow Beach is regularly patrolled and it is very important to only swim here at times when there are patrols taking place.
You can find out when the beach will be patrolled by checking online but it is usually on a weekday between 9 am and 5 pm when lifeguards will be present at the beach.
Swimming here will be much safer by doing so during these times.
If you are concerned about the potential of meeting a marine stinger then it would be advisable to avoid swimming between October and May when they are known to be more active and more frequently seen in this area.
That being said, local advice will give you a good idea as to the current marine stinger situation.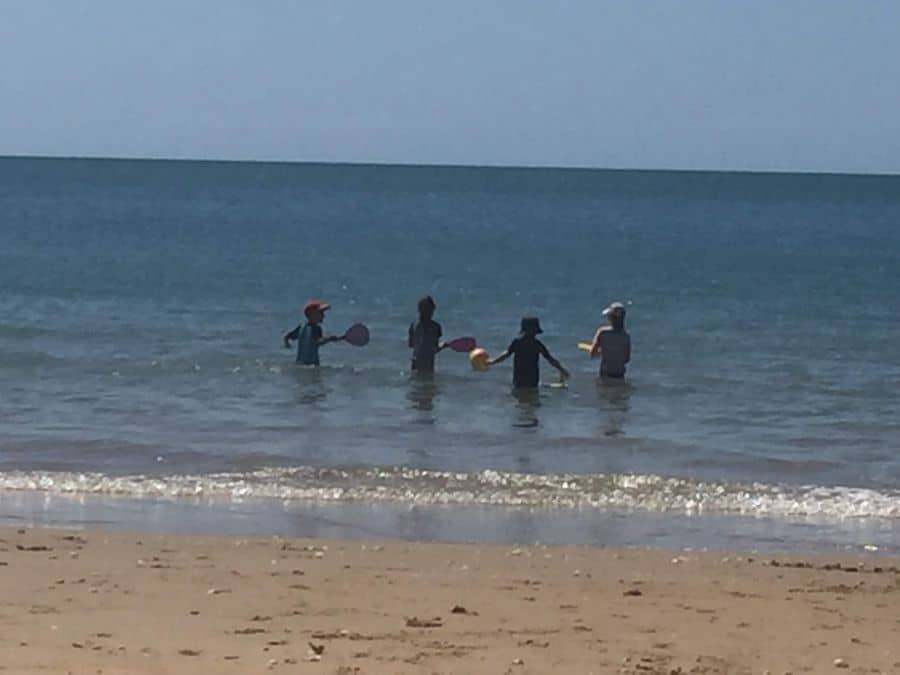 Tips For Safe Swimming At Rainbow Beach
Once you have decided that the conditions at Rainbow beach are safe to swim, there are a few things that you should bear in mind in order to ensure your swim is as safe and enjoyable as possible.
Let's take a look at this information now.
As detailed earlier, always swim between the red and yellow flags.
Ensure that you do not enter the water if local information advises against it.
Only swim during patrolled times.
Avoid swimming when large waves are breaking as the risk of rips is much higher during these times.
If you are caught in a rip, make sure that you have educated yourself on how to handle this situation.
Watch For Rips At The Beach When Swimming
Whilst it is safe to swim at Rainbow beach in certain areas and at certain times, it is vital to make sure that you only do so when it has been cleared safe and when a patrol is in operation.
There are better swimming conditions on the south beach, with the central and northern beaches being prone to hazardous rips

which can be a danger for even the strongest swimmers.
Use your common sense and local information to ensure that you have a safe swim every time.
Resource Links To Products We Use And Recommend
More Pages On Rainbow Beach