Woodgate is a striking coastal locality in Queensland, Australia. This beautiful 209.9km (squared or 81.0 sq mi) area is more specifically in the Bundaberg region. While it is not an overly large area, it still has lots to offer its residents and visitors.
This ranges from exotic wildlife sightings to lovely beach areas! It was once called Ascot but had a name change to Woodgate after a long term early resident Thomas Wood.
Where Is Woodgate Located?
A more specific look into where Woodgate is located in the Bundaberg region in Queensland and has two towns within its limits.
These areas are considered to be Woodgate Beach which is off the eastern coast of the locality and Walker's Point along the southern coast of the locality.
Most of Woodgate is a beached area, with over 16km of whitened sands and luminous clear waters. Its pristine conditions make the location a grand spot for tourists as well as residents.
For those visiting Woodgate, it is essential to know how far other popular areas are from this area. The reason for this is that the eastern coast of Australia is home to many wonderful spots to check out while on holiday.
Trying to fit in some other hot spots for seeing Australia to its fullest truly makes for memorable experiences.
For example, Woodgate is approximately 344km or 4 hours and 7 minutes away from Brisbane, Australia. This is for those who would be travelling by car.
Another way to travel to Brisbane from Woodgate is by flying out of the Bundaberg Regional Airport for a 55-minute flight.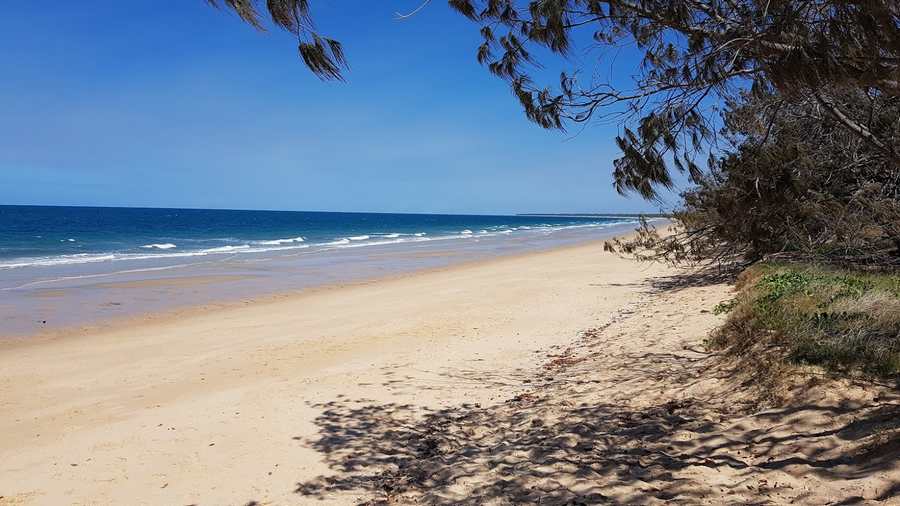 For those who are taking a long holiday, driving may be a good option due to all the sights to see along the way there during the drive.
Another popular spot along the eastern coast of Australia to visit is Bundaberg. If a flight is in store to Brisbane, the travel time from Woodgate to Bundaberg is only 43 minutes away (or about 56km).
Even if there is not a flight being taken, that is a relatively short drive to experience another great city along this beautiful coastline!
One of the most popular spots to visit in Hervey Bay. Hervey Bay is the prime location for whale watching, fishing competitions, etc. There are quite a few localities within the bay area to visit as well.
From Woodgate, Hervey Bay is about 94.1km away or just a little over an hour's drive. Cruising down the Bruce Highway to get to the bay area is quite the adventure.
Visitors can see all Woodgate has to offer and then travel to the bay or one of these other great locations to really expand on this Australian trip!
Google Map Of Woodgate Queensland
How Long Is Woodgate Beach?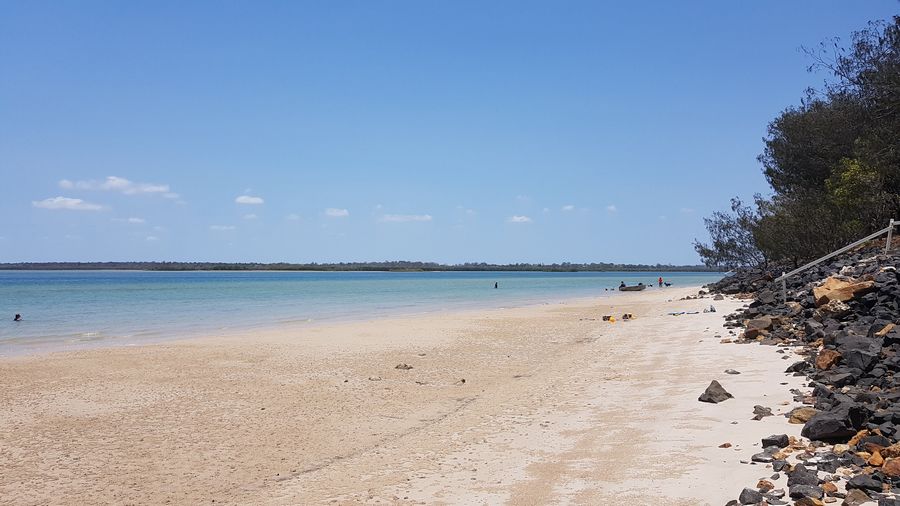 Woodgate Beach is a long stretch of beach 16km in length. With so much space to explore, this leaves room for enjoying all that beach life has to bring. This includes fishing, water sports, swimming, dog friendly etc.
More importantly, one of the biggest activities among Australian beaches is driving along the beaches in a 4×4. 4×4 driving is truly thrilling, especially along the Woodgate beach shoreline.
Can You Drive On Woodgate Beach?
You can drive for free on Woodgate Beach many people choose to drive on its smooth beach sands for recreation, swimming and fishing, Woodgate Beach lies near the Burrum Coast National Park and driving along the beach is allowed from Woodgate Beach township to Burrum Point area (Kinkuna section).
It is advised that areas throughout all driving spots for the park and beach area can contain gravel even with most of the stretch containing sand.
Woodgate Beach Accommodation
When travelling to any place for a holiday or a few days even, it is important to know all the accommodation options available! Woodgate Beach has various options for its guests. Below are some of the top choices for staying in this coastal paradise!
Beach Hotel Located At, Woodgate Queensland
Caravan parks are a prime choice for accommodation along the coastlines of Australia. Woodgate Beach Hotel is a hotel that has been in the business since around 1989. They recently obtained new owners around 2014 that have dedicated themselves to reviving and amping up the atmosphere at this location.
While it started as a hotel, the new owners added a caravan park to the backside of the hotel, creating even more space for comfy accommodation.
The caravan park addition erected about 27 sites for those who enjoy an outdoor stay. The sites feature powered and unpowered locations as well as full laundry service. This addition really added more personality to the hotel site.
However, the hotel itself is jammed packed with lots to do besides a stay within its motel. The hotel offers keno, gaming machines, a bistro, and a bottle shop.
They also are associated with two music festivals on the beach, Country on the Beach and Blues and Rock. The celebration of music on the beach is a grand way to spend time at this location!
Another thing they are known for is their Fishing classic which is the first weekend in September. This unique experience at the hotel features contests to win a boat, as well as food vendors, live music and things for the whole family to enjoy!
Fishing is such a lively sport in Australia and brings lots of competitive fishers and lounging fishers as well!
Holiday Rental At 4 Whale Court, Woodgate Queensland
4 Whale Court is a modern and stylish choice for accommodations in Woodgate Beach. The property is a house with 4 bedrooms and 2 bathrooms that can hold up to 8 people.
Families and large groups will find this house charming. It is spacious with an island kitchen bar and an open area to the living room. It is also pet-friendly (within the gated backyard) and features a 2 car garage. This lodging option lets guests enjoy the comforts of home while exploring Woodgate!
Shoreline Apartments, Woodgate Queensland
Apartments as accommodations have increased in popularity throughout the years and Shoreline Apartments is a grand choice! All of their apartments feature ocean views for a gorgeous way to wake up or end an adventure-filled day!
Apartment lodging creates a small, yet still spacious, environment for guests that provides kitchen use, living area, and dining areas as well. While a beach hour or Airbnb rental property is suitable for some, an apartment tends to be a perfect size for small groups.
These apartments are within walking distance of shops, restaurants, and the beach. The close proximity to all these things makes it a central location for quick trips to special local places all while still being close to the apartments.
This location prides itself on clean and luxurious spaces for its guests. These apartments feature things like full kitchens, patio access, carports, laundry, and a clothesline.
Real Estate Holiday Rentals In Woodgate Queensland
You can book a holiday rental through two real estate companies in Woodgate they are Woodgate Realty and Woodgate Beach First National Real Estate. There are various locations available for those going on holiday to choose from that include full use of a property.
Holiday homes are a little bit larger of a choice compared to the apartment choices. Holiday homes vary in price based on the exact location and size of the house. This form of lodging is generally associated with Airbnb services and is on the rise for lodging options worldwide.
There are some other sites associated with Airbnb services like Simplicity apartments. Once again, these locations are becoming popular due to their resemblance to homes rather than traditional hotels. Or you could try one of the many Beach Houses click here to check current the prices on booking.com

.
NRMA Beach Holiday Park is located, in Woodgate Queensland
NRMA Beach Holiday Park is one of the highest-rated places to stay while in Woodgate. With over 9 acres of stunning landscape to explore, this location is the ultimate way to relax and enjoy a holiday to the fullest extent!
While exploring the landscaped areas, guests are immersed in wildlife as well. This includes kangaroos and birds like lorikeets and black cockatoos. It is always important to remember that while it is absolutely beautiful to see these creatures, kangaroos can be dangerous.
Therefore, it is important to keep a distance and not feed them. But the blend of floral plants and wildlife makes a stay here exceptional!
One of the things that makes this area truly special is the amount of accommodation they can offer their visitors. There is no shortage of options for any need a customer may have.
More specifically, they offer accommodation choices like villas, cabins, powered slab sites, and beach houses. This wide range of options ensures any visitor can enjoy Woodgate to the fullest!
There is something for all tastes, indoor or outdoorsy people alike! Moreover, it is close to one of the most popular shopping eateries in Woodgate, the Serenity Cove Cafe. It is literally within walking distance from this accommodation and boasts some tasty burger choices!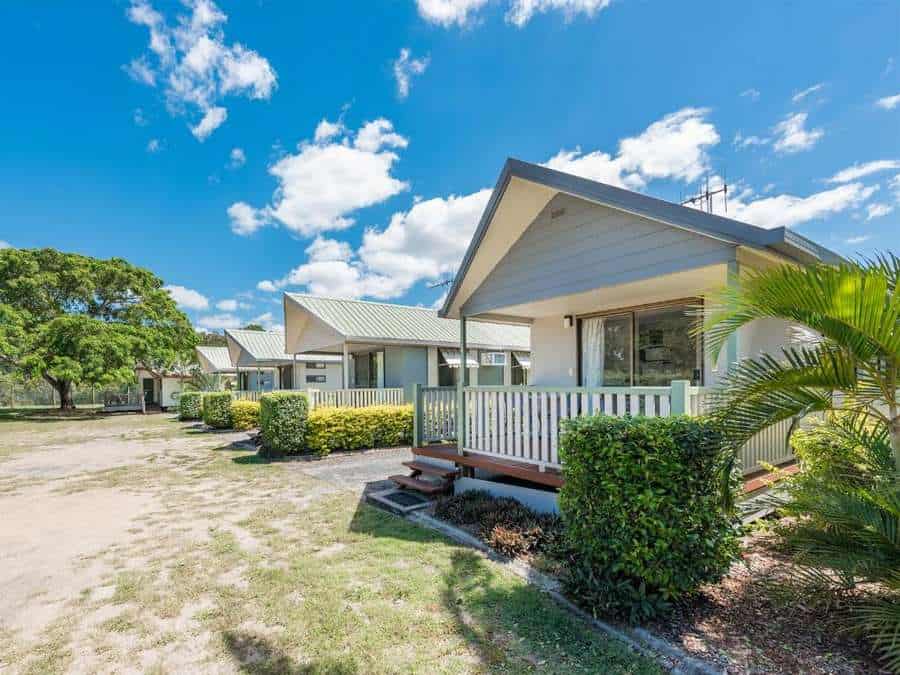 Woodgate Camping Burrum Coast National Park
Camping is a way to enjoy the outdoors by being submerged in nature. A popular campsite is the Burrum Point campground. Burrum Coast National Park is not far from Woodgate and the Point is a favoured campsite. This campsite is only 7.4km away from Woodgate or about an 8-minute drive.
This location is for the true lover of the outdoors. It does require the use of tents. This rugged camping option gives way to exploration through the Burrum Coast National Park as well.
Another camping option is the campgrounds at the NRMA Woodgate Beach Holiday Park click here to check current prices on booking.com

. To expand on this a bit more, the campground here has a few different options for camping out.
This includes powered slab sites and cabins. The powered slab sites are perfect for caravans, tents, camper vans, etc. They do have water access as well at these sites.
For the cabin option, there is one bedroom that sleeps up to 4 people. This option has a kitchen, bathroom, dining and lounge area as well as a veranda. The cabin is a very modern feeling location with its decor and overall look. This gives them a hotel-ish look while still being a campsite.
The Kinkuna Beach camping

area on the southern boundary of the Burrum Coast National park is another great camping option in Woodgate. This location allows camping right along the beach area in the sand.
The use of 4wd is always recommended here. This rustic camping location will provide guests with a true outdoorsy feel to their camping accommodation.
These locations offer the best camping experiences when in Woodgate. They are suitable for seasoned campers or novice beginners and provide the ultimate camping accommodation!
If you're still looking for more places to stay in Woodgate, click here for the full list of accommodation on booking.com

.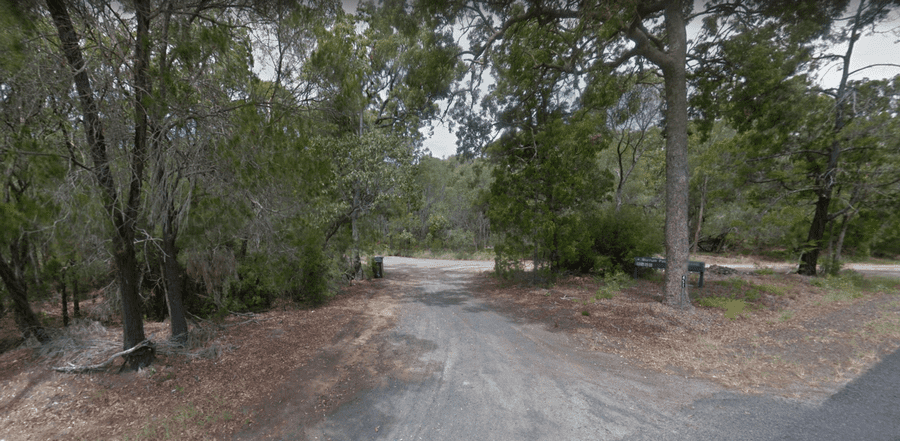 Shopping In Woodgate
What's a holiday without a bit of shopping? This small coastal town doesn't disappoint when it comes to shopping options. There are 5 local spots to check out while in the Woodgate area.
Woodgate Beach General Store
This location is listed as a food store and also provides guests with a bite to eat. While the reviews are mixed, it still is worth a stop in to see a bit of the local atmosphere in the Woodgate area.
Located across from the Woodgate Beach main beach and amenities, call them at (07) 4126 8879
Friendly Grocer In Woodgate
Grocery stores may not come to mind for some people when it comes to shopping, but they are essential for any holiday trip. In fact, this is especially true for those who are staying in apartments or camping sites.
It is critical to have access to fresh grocery ingredients when cooking in these locations. Friendly Grocer is an optimal choice for great groceries. They even offer weekly deals, so something is sure to be on sale!
They are located at 1/14 Frizzells Rd, Woodgate QLD 4660 and you can reach them by phone on (07) 4126 5055
Bootylicious In Woodgate
While the name of this shop may come off as strange, the clothing they sell is unique. For those who enjoy floral prints, this shop has all the essential floral fashion. The floral colours are bold coloured and gorgeous for everyday wear! Located within the Woodgate Beach Friendly Grocer at 1/14 Frizzells Rd, Woodgate QLD 4660.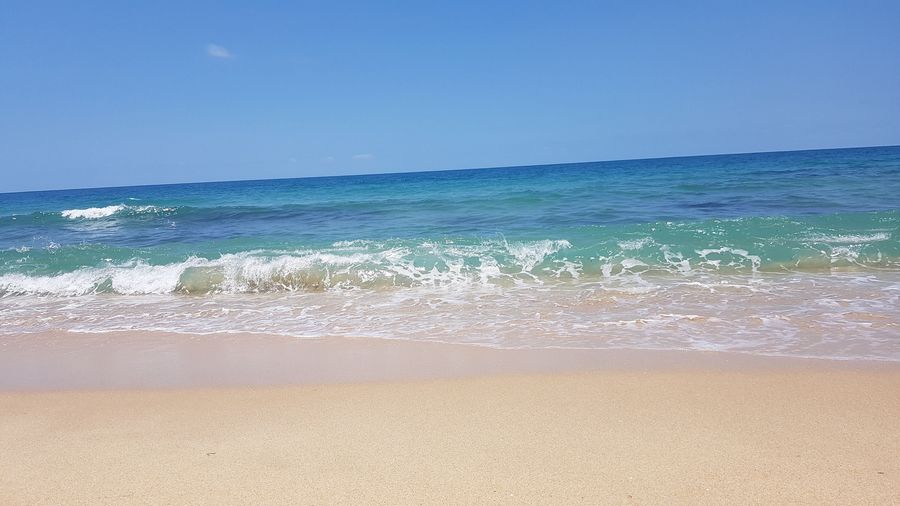 Thrifty-Link Hardware Woodgate Beach Hardware
This is not a run-of-the-mill hardware store! This exciting shop offers lawn and garden patio seating sets, DIY essentials, tools, and so much more. Their website even offers tutorials on DIY projects, making them especially great for encouraging their customers to expand on life!
Basically, anything that is needed for a home project can be found at the Thrifty Link Hardware store! Located at 10 Frizzells Road and phone number (07) 4126 8727
Serenity Cove Cafe Woodgate
This trendy location offers cafe goodies and shopping! Their store specifically has all sorts of convenience items ice, bait, snacks, petrol, souvenirs, and more!
Their food menu is quite expansive, making them a great stop for a bite to eat as well. They are known for their breakfast items and pancakes but most famously are known for their burgers.
Their burgers are flavorful and the cafe offers different types of burgers rather than traditional picks. These include burgers made from chicken, flathead, and fish!
Located at 88 Esplanade Woodgate QLD 4660 and phone number (07) 4126 8844
Beach Toys Woodgate
This quirky little shop offers the rental of items to use at the beach including kayaks, bikes, and paddleboards. They encourage guests to partake in the fun water activities in the beach waters.
They even suggest the use of their equipment in the Theodolite Creek, only a 23 minute to 44-minute drive (depending on the route taken) from the Woodgate beach area.
This creek is known for its tranquil waterways and makes a perfect destination for paddleboats.
You can reach them at woodgatebeachhire.com.au to book your beach toys.
Restaurants In Woodgate
Finding a great place to grab a bit to eat is super thrilling while on holiday. While Serenity Cover Cafe is dishing up some drool-worthy burgers, there is another place in town offering up some delicious grub!
This is known as the Woodgate Club. Both of these restaurants are the only two directly in Woodgate itself. The other popular choice for eating is called "A Taste of Burrum" and is about an hour's drive from this locality. However, some would say it is well worth the drive!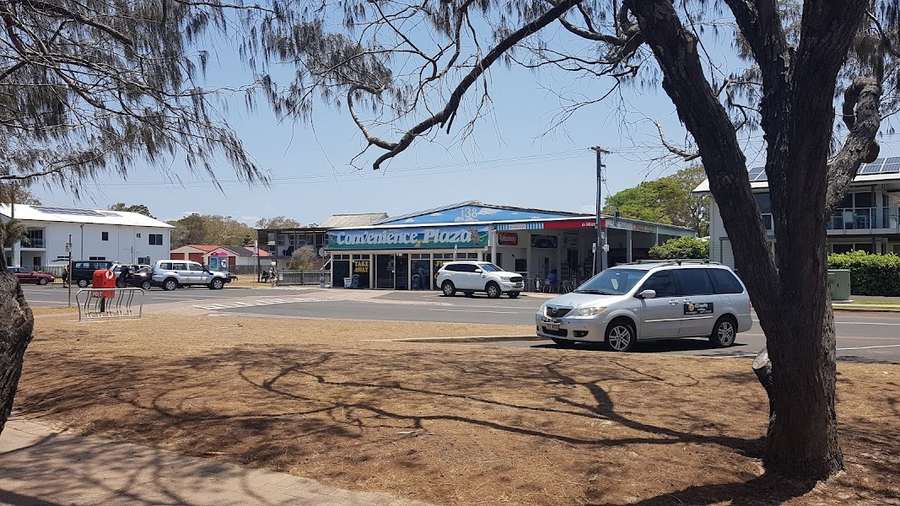 Woodgate Club
This entertaining location has more than just delicious food! It also provides guests with the ability to lawn bowl and participates in gaming. They also are known for hosting wedding events for weddings along Woodgate Beach.
Their menu is comprised of tasty choices by the chef as well as coffee and desserts. Their buffet breakfast is a notorious choice as well. They also feature a steak night and a roast night for perfect roasted and grilled meats!
Other menu offerings from their cafe include burgers and fries, calamari, and various chicken and seafood dishes. No matter what is chosen, there is something for everyone!
Fishing At Woodgate
Woodgate is one of the small places on the map that many haven't yet visited, but plenty of fishermen already have. This beautiful town is surrounded by the most majestic waters.
Clean, clear and full of wondrous marine life for you to enjoy. The boat ramp at Walkers Point is easy to access and will see you setting off to visit and explore some great waters.
Situated about one nautical mile from the sandy shores is where you will locate the artificial reef, with both markers guiding you in this area, visible. This fascinating reef produces some of the most desirable Mackerel, Golden Trevally, Cobia, Parrot, Squire, Emperor, Cod and Tailor.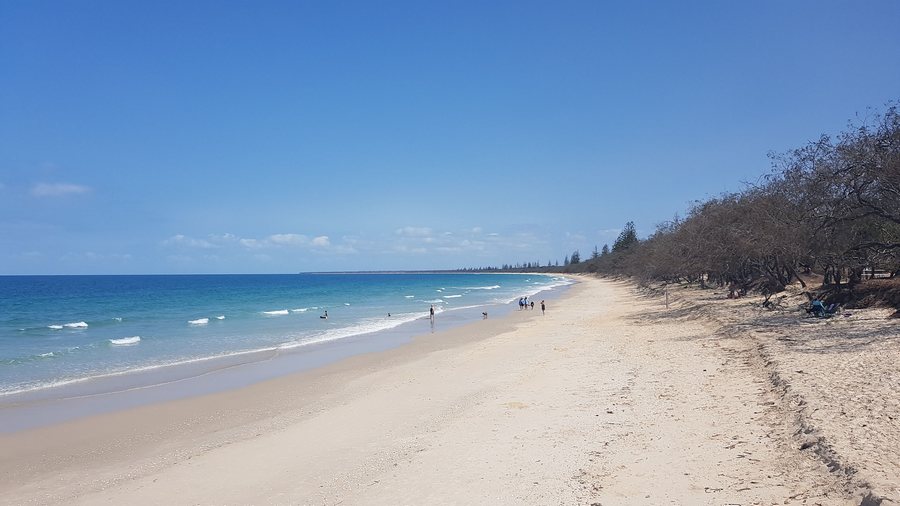 As the reef is 8-10 meters in depth, it makes for ideal breeding grounds for all these types of marine life and might be a good opportunity to enjoy a fish with an almost guaranteed catch!
Locals say that the southern end of the reef has always been a particularly better spot to fish, although you can enjoy good catches anywhere in this spot.
Along the northern end of Woodgate beach, you will locate a creek. Here you will enjoy catches such as Whiting, Flathead, Trevally along with Barramundi.
Venturing to the southern side of the beach you will come across another three creeks that run into the ocean and here you will enjoy catches of all types and sizes.
With so much to explore in this small seaside paradise, it would make any holiday a special one! From great lodging to wildlife to tasty food, Woodgate and Woodgate Beach is ideal for any family or couple!
Resource Links To Products We Use And Recommend
More Pages On Other Areas