With most caravan parks charging fees to host campers, a landowner may wonder whether they can just park their caravan on their land and avoid these charges altogether. This makes perfect sense at face value, but any experienced camper will agree that things are never that simple when local authorities are involved. So, can you live in a caravan on your land?
You can live in a caravan on your land in Australia for 30 days. However, you must consider your council's rules and ensure that you have applied for a permit to live in a caravan. In the permit application, you should detail your waste disposal plans, means of power, and caravan location.
This article explores everything you need to know about camping on your land. It focuses on what you should include in your council permit application to ensure you get permission to live in your caravan.
All You Need To Know About Living In A Caravan On Your Land
You can live in a caravan on your land. However, you will have to follow your local council's rules. All local councils in Australia will require you to apply for a permit

if you plan to live in a caravan. 
The permit application will ask you for a wide range of information, including:
Your toilet facilities.
Your means of power.
Location of the caravan.
Length of the proposed occupancy.
The number of people in the caravan.
Your garbage disposal plans.
The setup of the caravan.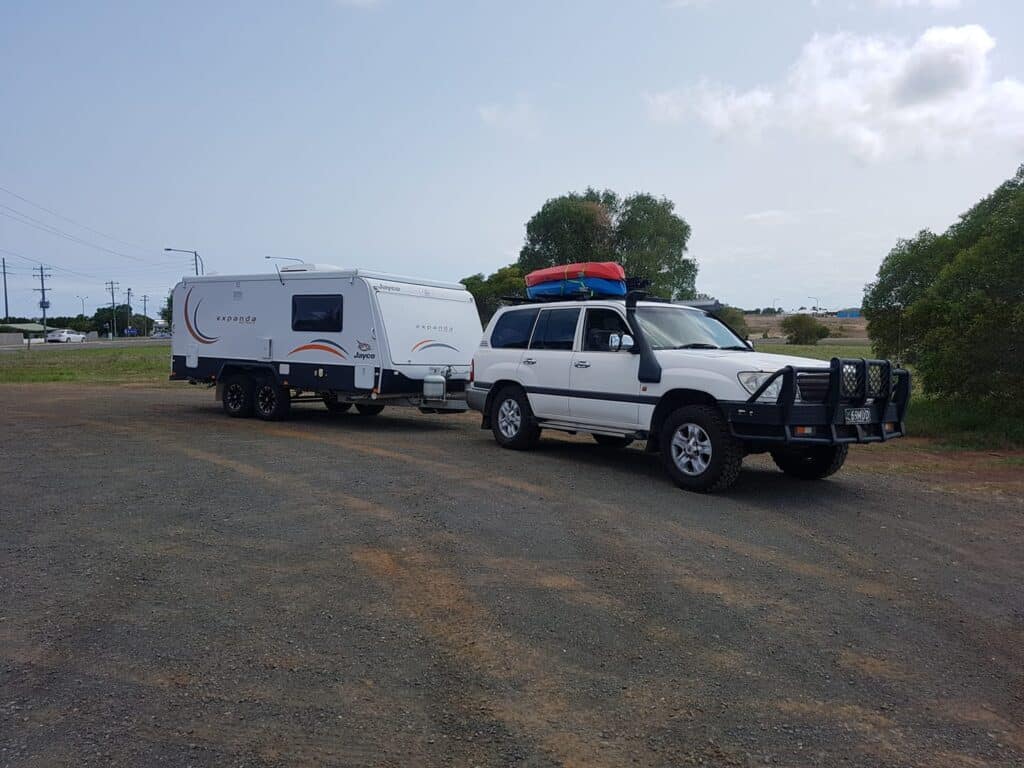 Here are some more details about the information the council will be looking for:
Your Toilet Facilities
One of the biggest council concerns with caravan living is how toilet waste will be disposed of. If you have set up your caravan on residential land, some councils will require you to have access to a toilet connected to plumbing, while others will ask for a plan on waste disposal.
Typically, organic waste from a caravan should be disposed of at a dump point at a caravan point. So if you plan to live in a caravan on your land, you should search for the nearest dump point.
Your Means Of Power
You'll also be required to outline how you plan to power up appliances in your caravan. The council will want to see that your caravan's power will not put undue pressure on nearby residences. To ease their concerns, you'll need to provide evidence that your caravan will be powered independently.
Here are some ways a caravan can be powered independently

:
Deep cycle battery. Most caravans have space for a 12-volt battery. These batteries can power a wide range of appliances and can be recharged when you drive your caravan.
Solar power. Even in the winter, Australia enjoys a large amount of sun. You can use this to your advantage by installing a solar panel system to power your caravan. 
Generator. Most maintenance and hardware stores will have portable and small-scale 12-volt generators that can easily power your caravan.
It is best to make provisions for two types of power to have adequate backup.
Location Of The Caravan
You will need to provide the council with the dimensions of the land, your caravan, and where you plan to position it. In some states, you will need to place your caravan at least 6 meters

(20 feet) from the caravan entrance.
It can be helpful to provide a drawing or rendering of where the caravan will be placed. Your drawing should mark the caravan's dimensions and the land area around it. 
Length Of The Proposed Occupancy
You must clearly state how long you plan to live in your caravan. Most councils only permit individuals to live in a caravan for up to 30 days. Some councils may allow you to live in your caravan for 60 days.
Whatever the permitted length of residence in your area, be sure to comply because local authorities have the means to enforce this rule, and you might not like their methods.
Number Of People In The Caravan
You should specify how many people are planning on living in the caravan. When reviewing your application, the council will consider whether there is enough space or facilities. If you have children living with you, it is essential to mention this because there may be additional safety considerations per Australia's child safety standards and guidelines. 
Garbage Disposal Plans
As well as having a plan for toilet waste, you must also provide a plan for regular waste disposal. Ideally, you should be able to dispose of the garbage from your caravan by placing it in a council-issued bin and then leaving it on your sidewalk for pick up. Be sure to find out whether there are fees charged for garbage disposal.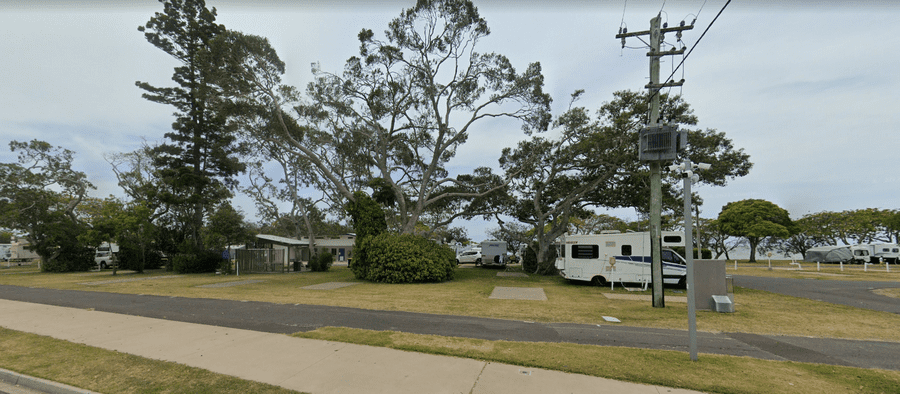 The Setup Of The Caravan
Some councils may need you to share plans about how you plan to set up the inside of your caravan. This way, the council can see you have enough space for living, sleeping and cooking facilities. 
Call your local council to find out more about the caravan rules in the state and location.
Where Else Can You Set Up a Caravan?
If you want to live in a caravan for more than 30 days, you can take your caravan to a caravan park or park in allocated spaces in one of Australia's RV-friendly towns or villages.
Here's some more information about these options.
Local Caravan Parks
There are over 2000 caravan parks

across Australia that cater to a range of caravan sizes. It costs between $15 and $60 to stay overnight in a caravan park. Most caravan parks don't limit how long you can stay, but you do have to book in advance. 
You don't need a permit to take your caravan to a park. However, you should check the rules of the caravan park. As some are privately owned, they may have different rules on deposit, waste disposal, cooking, and caravan sizes.
RV-Friendly Areas
Australia has several RV-friendly areas

where you can park your caravan in a town or village. This initiative from the Motorhome Club of Australia and The Campervan aims to provide caravan campers with space to park their vehicles. 
RV-friendly towns have:
Designated and low-cost parking spaces for caravans of all sizes.
Access to water for caravans and dump points.
Parking with access to grocery shops.
You can take advantage of RV Friendly Areas if you plan to drive through Australia in your caravan.
Conclusion
While you can live in a caravan on your land, you can only stay in the caravan for up to 30 days. Additionally, you need a permit from the council to live in your caravan for that period. To apply for a council permit, you'll have to provide information on how you will ensure you have adequate facilities for your caravan.
Resource Links To Products We Use And Recommend
More Pages On Camping