If you are one of the many people who have decided to go camping on Fraser Island, you are in good company. Camping has become a big business in Queensland, especially on Fraser Island. There has been more of a push in recent years for back-to-basics style camping, as opposed to commercial resorts, and there are lots of opportunities for doing this on Fraser Island.
But if you are going to go off the beaten track and camp under your own steam, you will need to consider whether you can bring along power in the form of a generator. This can be used to provide heat, charge your electronics, and for cooking.
Generators are permitted on Fraser Island only in the informal beach camping areas. They are not allowed in any of the formal camping areas (including the beachfront at Waddy Point), Ungowa, or Lake Boomanjin. Only small generators with a low dB output are to be used between the time of 9 am – 9 pm.
The Queensland Parks and Wildlife Service

have strict rules about the use of generators at their camping grounds. This is partly due to noise disturbance that could ruin the peace of such beautiful natural areas, as well as fire risk issues. Let's take a look at the best ways of obtaining power on Fraser Island.
It is possible to use a generator on Fraser Island, but the situation can be a bit complicated. There are strict rules in place about where you can use a generator, what sort of generator you can use, and when you can use it.
Getting familiar with these rules before you travel is a really good idea if you want to make sure that you don't accidentally fall foul of them.
Where Can I Use A Generator On Fraser Island?
You can't use a generator everywhere on Fraser Island. You can only use one in the informal beach camping areas. This includes the 9 beach camping zones on the eastern side of the island as well as 9 of the beach camping sites on the western side. There are also a couple of informal campsites on the south of the island.
Generators are absolutely not allowed at any of the formal camping areas and resorts, and this does include the beachfront at Waddy Point. They are also not allowed at Ungowa or Lake Boomanjin.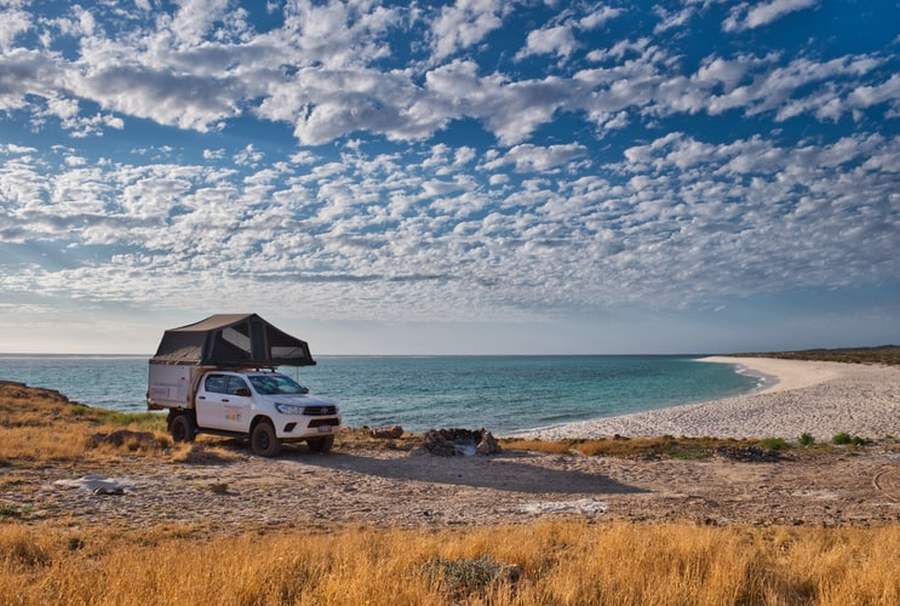 What Sort Of Generator Can I Use On Fraser Island?
You can't just use any generator on Fraser Island. There are also strict rules about the sort of generator you can use, and this is mainly due to concerns about noise pollution and safety concerns.
Generators can only be up to 2.0Kva
They have to be no louder than 65dB
They can only be used from 9 am until 9 pm (except in cases of medical exemption)
They have to be used in an area that is clear of fuels, dry grass, and other combustibles
Extension cords must not cross tracks and they have to be rated for outdoor use
Campers must follow the manufacturer's safety guidelines
Campers must always be present when the generator is in use
Generators are not permitted on fire ban days
What Is The Best Size Generator For Camping?
The size generator you will need will depend on what you want to use it for. If you're only planning on charging electronics such as phones or cameras then you can get away with a smaller generator, but if you want to power appliances such as cooking equipment or air conditioners then you might need a bigger generator.
The most popular generator size for camping is 1,000 to 2,000 watts. They usually have a runtime between 4-10 hours and, importantly for Fraser Island, their sound level is usually between 50 and 60 decibels.
There are a variety of fuel options available, such as diesel, propane, or petrol. Or if you want to go for something more environmentally friendly, there are solar-powered generators available.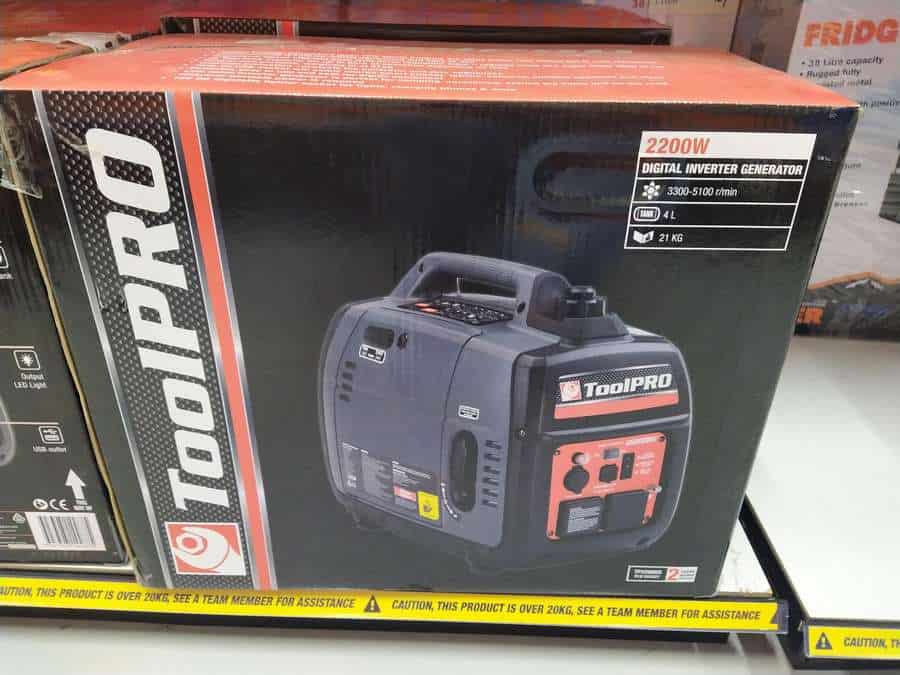 Is There Power On Fraser Island?
It is worth remembering that if you are going to be camping on Fraser Island, you won't be able to find any power outlets to plug your devices and appliances into. While resorts like Kingfisher Bay are powered, the campsites are not.
To get around this, many people use their 4WD vehicles to charge their electronics and, if you are travelling around Fraser Island you will almost certainly be using one of these anyway.
Can You Buy Firewood On Fraser Island?
The question of fires is also quite complicated. As a general rule, you are not allowed to build a fire on Fraser Island, mainly due to the risk of forest fires but also to reduce the amount of rubbish being left behind, as well as to prevent the area from becoming damaged and scarred.
With that being said, there are a limited number of locations on the island that have fire rings built by the Queensland Parks and Wildlife Service that you can use. These are located at Dundubura and Waddy Point (top and beachfront).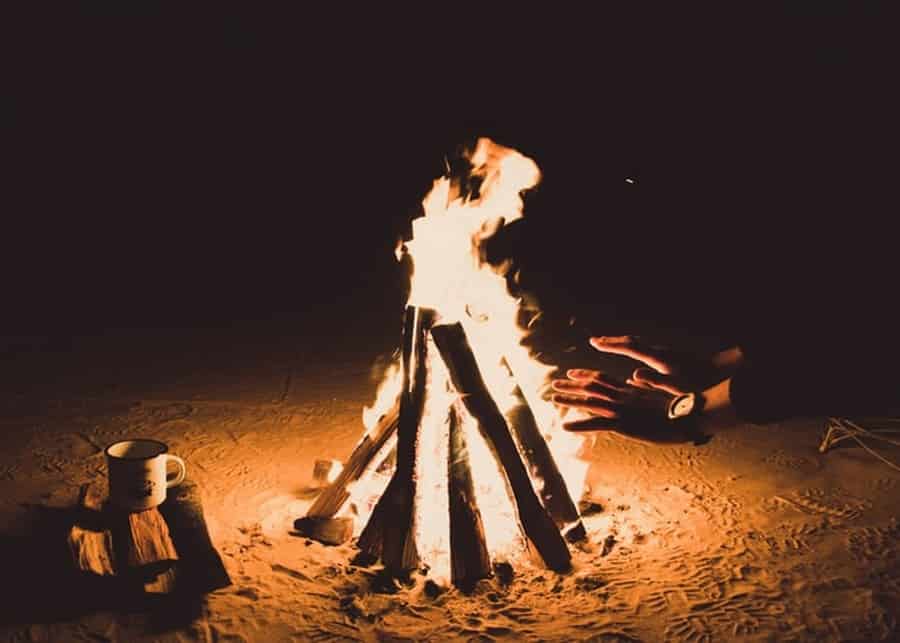 You can buy firewood on Fraser Island from many of the small towns, But gathering firewood on the island is prohibited, so if you are planning on using one of these fire rings, you will have to bring firewood with you.
The firewood has to be milled timber and not bush wood. This is to prevent the introduction of pests and diseases that could impact the ecosystem of the island. You should also bring along your own firelighters as you are also not allowed to collect kindling on the island.
The Bottom Line
Generators are a popular camping tool and can make your camping experience much more comfortable. It is definitely possible to use a generator if you're camping on Fraser Island, as long as you stick to the permitted areas and stay within the rules regarding timings, noise levels, and safety.
Fraser Island is a remote, wilderness location, so you should expect to be away from creature comforts like available power outlets, but this has the potential to add to the experience rather than take away from it.
Your stay on Fraser Island can be a real adventure, completely separated from the trappings of modern life, and one that you will remember forever.
Resource Links To Products We Use And Recommend
More Pages on Camping
link to Can You Drive At Night On Fraser Island?
Fraser Island, located off the coast of Queensland, Australia, is a popular tourist destination and a UNESCO World Heritage Site. The island, which spans more than 120 kilometres in length and 24...
link to Are There Toilets On Fraser Island?
Fraser Island, which is a popular tourist destination in Australia. The island has a number of campsites and other facilities where visitors can use toilet facilities. There are on average around 22...