Tourist parks, or caravan parks, are one of the most iconic ways to lodge in Australia. They are often by oceanfronts offering up some spectacular views for guests!
This is especially true in the Hervey Bay area, where people flock for a chance to see the perched lakes at Fraser Island, various marine life, and much more.
These trips to Hervey Bay require some lodging arrangements and tourist parks are a great place to start on the search!
Burrum Heads Parks
Burrum Heads is a coastal area of the Fraser Coast Region of Queensland Australia. Although it is about a 21-minute drive from Burrum Heads to the direct Hervey Bay central point, it is still largely a part of that region overall.
The tourist park here is part of the Fraser Coast Tourist Parks group (along with Torquay and a few others). The area itself is right next to the mouth of the Burrum River, making it a desirable place for those wanting to explore that area.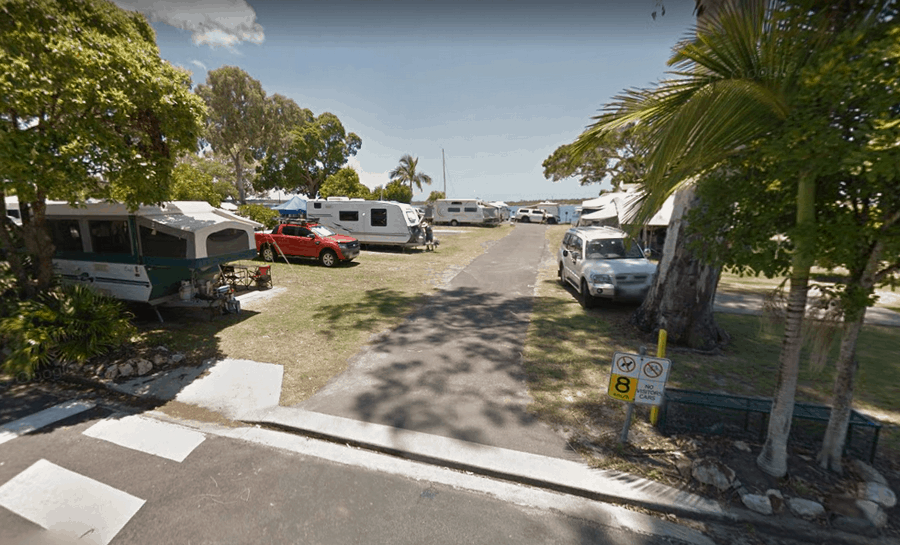 Description
This caravan park is tucked right at the mouth of the Burrum River is honestly one of the reasons it is so gorgeous.
Tourist parks, in general, give off a more naturalistic way of lodging and Burrum Heads delivers on that experience!
It has all the classic feel of a tourist park but dives deeper in with its prime location Moreover, there are still plenty of local shops and areas to check out aside from the natural side of it!
Popular Facilities
Adjoining boat ramp – Considering its location near the river, this tourist park is well known for its own boat ramp. This makes fishing on the river quite a treat for fishing enthusiasts!
Fish cleaning stations – There isn't a better dinner out there than freshly caught fish! This tourist park features fish cleaning areas where freshly caught fish can be prepped for dinner later that day.
Rating
Due to this area being a tourist park (caravan park), it doesn't have the typical star rating that is awarded to other types of lodging.
This is not to say that the location is a great place to take the caravan or tent! When looking for ratings for caravan parks, going to guest ratings is truly the best option.
Guest ratings can be a great way to insight into the inner workings of a location. However, some common sense should be used to ensure that as accurate as possible reviews are being considered.
When it comes to the caravan park in Burrum Heads, Google users have it rated 4.3 stars out of 5 stars with 95 reviews.
Of those reviews, the most notable aspect of the park is said to be clean, friendly, and have great access to the surrounding beach and river area.
Camping Sites And Pricing
Beachfront Tourist Park Burrum Heads is strictly a slab site park. They have waterfront powered sites, unpowered tent sites, and grassy powered sites. The rates of these vary based on season, length of stay, etc.
The rates for staying at Burrum Heads Beachfront Caravan Park are as follows. Low Seasons are any dates in between the following Peak Seasons, Christmas, Easter and Queensland School Holidays.
Type Of Site (Average 2 People)
Price Per Day (AUD)
Price Per Week (AUD)
Beachfront Powered Site
$48.50 Low Season
$55.50 Peak Season
$291.00 Low Season
$388.50 Peak Season
Regular Powered Site
$37.00 Low Season
$47.50 Peak Season
$222.00 Low Season
$332.50 Peak Season
Non-Powered Site
$32.00 Low Season
$39.00 Peak Season
$192.00 Low Season
$273.00 Peak Season
Extra Person Over 16 Years of Age
$11.00 Low Season
$14.50 Peak Season
$66.00 Low Season
$101.50 Peak Season
Extra Child From Ages 4-15 Years Old
$7.50 Low Season
$9.50 Peak Season
$45.00 Low Season
$66.50 Peak Season
Late Departure Fee
$30.00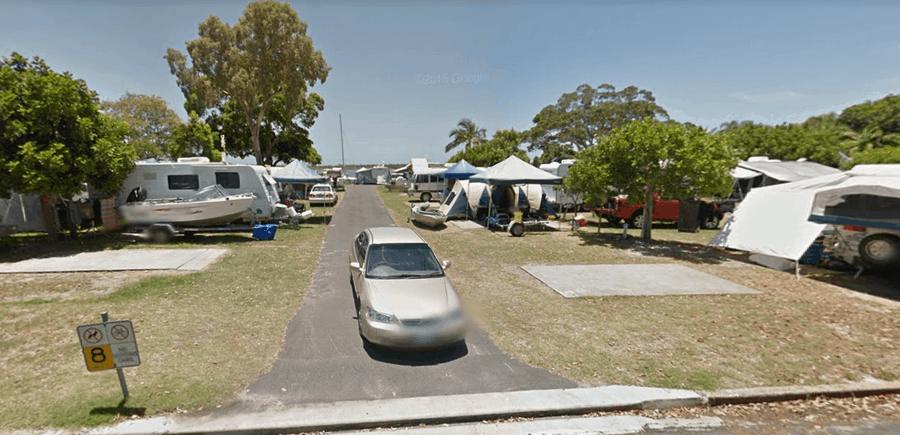 Surroundings and Location
The address and contact information for the Burrum Heads Beachfront Tourist Park is as follows:
42 Burrum Street
Burrum Heads, QLD 4659
Phone 07 4129 5138
With the river providing a lot of the surrounding entertainment, some wonder just what else the area has to offer.
Those into fishing should take advantage of the river and those who enjoy the sandy beachfront areas can enjoy that as well.
This even includes birdwatchers who will find exotic wild birds nearby! Honestly, this oasis of river meeting ocean is an idyllic way to spend any holiday!
Those looking for naturalistic thrills will also find that the esplanade running just north of the park is a great place for walking, exercising, etc.
Burrum Heads Tourist Park also offers tourist bookings for tours throughout the Hervey Bay area.
Facilities (Other than the popular ones!)
Access for disabled persons
Free bbq
Camp kitchen areas
Laundry services
Picnic spots
Amenity areas
Boat Ramp
No Pets Allowed
These facilities offer up some great ways to relax at the Burrum Heads Tourist Park. While the parking spots for the caravans seem to be a little tight, there isn't much else that guests find wrong with this wonderful location!
Check-in and Check-out Times
The Burrum Heads Beachfront Tourist Park has check-in times of 12 pm and check-out times of 10 am.
Those who love fishing and the great outdoors will find this tourist park one of the most naturalistic parks in Queensland! This location really captures what it means to have a camping experience while lodging!
Resource Links To Products We Use And Recommend
More Recommendations For Accommodation
link to Discovery Parks Fraser Street Hervey Bay
On the Fraser Coast, Hervey Bay is an oasis of the best natural world the area has to offer. Just across the way from Fraser Island, you will also find beautiful botanical gardens, a stunning...
link to Caravan Parks Hervey Bay
Throughout the region of Hervey Bay, there are over 20 caravan parks to choose from. All these caravan parks are slightly different from one another. Some are bigger while others are smaller in size...