A World Heritage site, Big Woody Island is located between Fraser Island and Hervey Bay in amongst a cluster of other islands of the Great Sandy Straight. Often overlooked, Big Woody Island has a rich cultural heritage, particularly in relation to the area's maritime history, and it also boasts unique forest, mangrove, and beach areas.
Visiting Big Woody Island truly means immersing yourself in all of the natural wonders that the island has to offer. There are famous maritime sights to see and a beautiful calmness to soak up.
Big Woody Island is part of the Great Sandy National Park, located between Fraser Island and Hervey Bay. It is a World Heritage site due to its significance to the maritime history of the area. Camping is permitted on the island, for self-sufficient campers only as there are no facilities.
Big Woody Island, not to be confused with Little Woody Island, is approximately four kilometres off the coast of Queensland, between Fraser Coast and Hervey Bay. It is part of the Great Sandy Strait and one of many islands located in the area. What sets Big Woody Island apart, however, is its historical significance.
In 1866, two lighthouses were built on the island designed to enable ships to enter Hervey Bay during darkness. One of these, Middle Bluff Lighthouse

, is one of the most famous attractions to visit on the island.
Another important landmark on Big Woody Island is Jeffrey's Landing, which is a beautiful sandy beach. Its name derives from the fact that it was used as a base by Royal Navy Commander James Jeffrey for mapping purposes in the late 1800s.
Big Woody Island is a World Heritage site and is one of the completely undeveloped sections of the Great Sandy National Park. This makes it a unique place to visit because it is as close to being untouched as possible.
As well as its historical significance, this wild nature is another big draw for the island. In particular, the island boasts a population of unique bird varieties. It also has untouched forests, mangroves, and sandy beaches.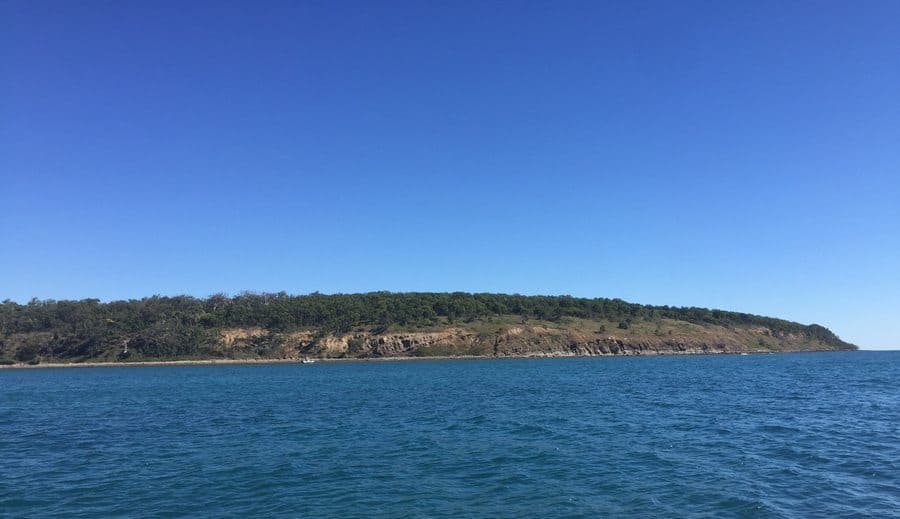 Can You Go To Big Woody Island?
Yes, it is possible to visit Big Woody Island. There are frequent 6-hour tours to the island that leave from Hervey Bay from which you can explore the natural wonders of the island as well as its historical landmarks.
Otherwise, you can take your own vessel to reach the island and anchor yourself on the bank, although there are few sandy banks to do so. Alternatively, you can rent a jet ski and go over to the island as well. Big Woody Island is easily accessible by any watercraft.
Big Woody Island is a great place to go diving and snorkelling as it has an abundance of reef fish and coral to see. On the Eastern side of the Island, there is a man-made reef where the council has sunken several old vehicles to help support the reef growth and reef fish in the area.
This is also a common area for many fishermen to drop a line as it has the perfect variety of fish that frequent the area. Do keep a watch out for squid and pufferfish (otherwise known as toadfish) in this area. You can get a great feed if you catch squid but be sure to use protective gear or fishing plyers to release the pufferfish as they are poisonous.
Big Woody Island also makes a great place for spearfishing and paddleboarding. If you catch a ride over to the island, the best place to moor your boat is on the Eastern side as there is a calm beach. The reason for mooring is because there is a rocky entrance and best to catch it on the high tide

rather than the low to avoid scraping the bottom of your boat.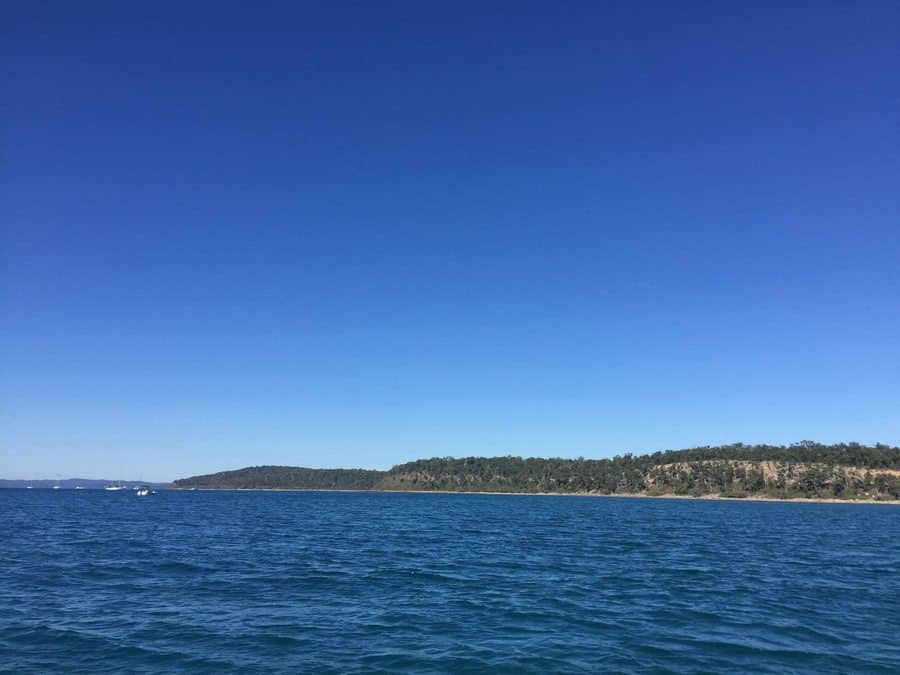 Can You Camp On Big Woody Island?
If a 6-hour tour isn't enough for you and you want to stay at Big Woody Island for a longer stretch, you can camp there. You will need to obtain a camping permit beforehand. You can book this from the Queensland National Parks Booking service

, and it costs $6.85 per person per night.
If you are a student on an approved educational visit with accompanying adults, it costs $3.75 per night. There are deals for families, defined as one or two adults and children (up to 8 people), and a family ticket costs $27.40 per night.
The camping spot on Big Woody Island is located on Jeffries Beach. It is recommended for self-sufficient campers because it has no facilities. Only tent or boat-based camping is allowed, not caravans or camper trailers. There are no toilets or showers, nor are there BBQ or picnic areas. There is also no wheelchair access.
Open fires are prohibited and you will need to use fuel stoves for cooking. Generators are permitted between 08:00 and 14:00, with a maximum noise level of 65dB. Anchoring is allowed and the tent areas are either sand or grass.
From the campsite, you can go boating, kayaking, swimming, and fishing. No motorized water sports are permitted, however.
From the campsite, you can hike around the island and visit its historical lighthouses.
All campers should bring their own fresh water, and should never leave any food lying around that could attract the local wildlife. You must also ensure that you take all rubbish with you.
No camping is allowed on Little Woody Island so if you want to stay overnight, you will only be able to do so on Big Woody Island.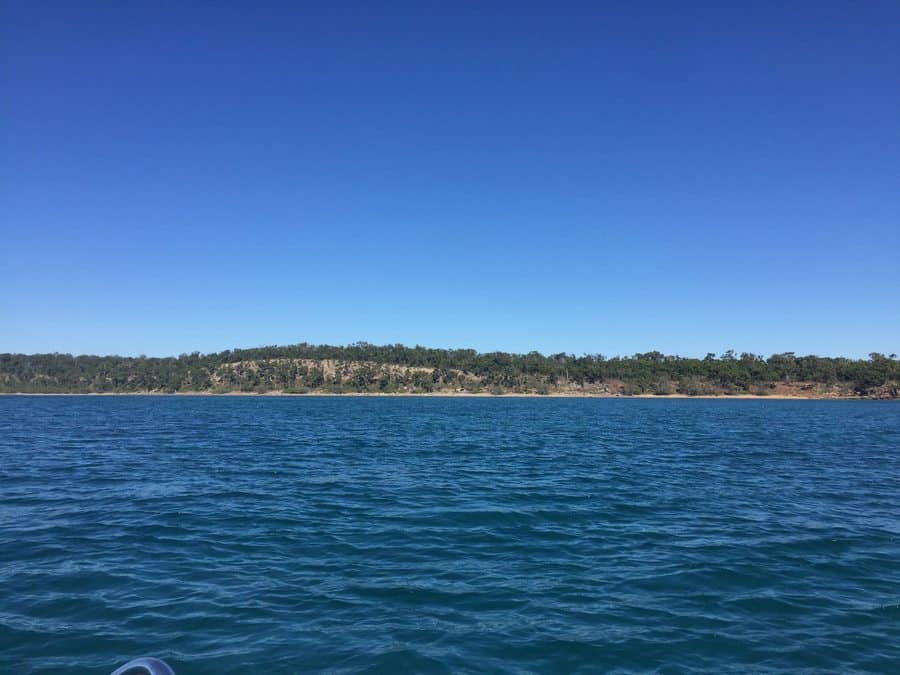 Are Dogs Allowed On Big Woody Island?
The rules on Big Woody Island are pretty strict and one of those rules is that dogs are prohibited everywhere on the island. There are good reasons for this. Dogs are natural predators, even though they have been domesticated, so they can pose a threat to the local wildlife.
Even if they don't attack the wildlife, they could be carrying diseases that might be deadly to them. Even their mere presence, including their barking and their scent, can be enough to spook the wildlife and disrupt the natural order of the area.
As much as Big Woody Island would be a fun place for your dog to run around and explore, it is understandable why they aren't allowed due to the importance of preserving the area and its natural wildlife.
Is Big Woody Island A National Park?
Big Woody Island isn't a separate national park, although it is a World Heritage site. Instead, it is part of a larger national park: The Great Sandy National Park. This park encompasses Fraser Island itself, and the smaller islands between Fraser Island and the mainland (including Big Woody Island). It also includes a large section of the Fraser Coast, known as Cooloola.
The Great Sandy National Park is renowned for its unrivalled natural beauty and the variation in its geological features, which include sand dunes, its famous coloured sands, forests, swamps, and of course Fraser Island itself.
The Bottom Line
When people think of the islands off the coast of Hervey Bay, the first to come to their mind will always be Fraser Island. If you are visiting the area, however, you shouldn't overlook the lesser-known Big Woody Island.
Visiting and camping there is only for the experienced but if you value untouched natural beauty as well as learning about historical landmarks, it can be well worth a visit or a longer stay.
Resource Links To Products We Use And Recommend
More Pages On Fraser Island
link to Can You Drive At Night On Fraser Island?
Fraser Island, located off the coast of Queensland, Australia, is a popular tourist destination and a UNESCO World Heritage Site. The island, which spans more than 120 kilometres in length and 24...
link to Are There Toilets On Fraser Island?
Fraser Island, which is a popular tourist destination in Australia. The island has a number of campsites and other facilities where visitors can use toilet facilities. There are on average around 22...