Lodging is easily one of the most important parts of planning any trip. Sure, the sights we want to see are exciting but so should our lodging!
Accommodation serves as a way to unwind after a day of exploring or even to spend a day getting pampered (depending on the lodging location!).
Australia is well-known for a lot of iconic places to visit, especially in the Hervey Bay area of Queensland. Having proper accommodation while in this beautiful bay area is absolutely necessary!
Holidays In Hervey Bay
Hervey Bay is lined with various charming coastal towns and villages. In fact, the Fraser Coast Region (the coastline is given this name due to its proximity to Fraser Island, the world's largest sand island!) has a lot of spectacular lodging options to fit any budget.
Whether someone is looking for a camping experience, a spa experience, or just a basic motel stay, there are lots of options out there! This is particularly true for Ingenia Holidays in Hervey Bay.
Description
One of the greatest lodging options in Australia is caravaning and caravan parks. These parks are an iconic way to enjoy nature while still being close to things like supermarkets etc.
Moreover, there are different types of caravan parks. Some are simply powered slab sites (and unpowered!) for caravan parking. Others, like Ingenia Holidays, have a bit more variety to cover everyone's particular taste.
This caravan park features cabins, villas, or studio units to truly accommodate families or groups of any size!
This caravan park is also known for being close to Torquay Beach and Torquay Lakes, making it an excellent fishing and swimming spot!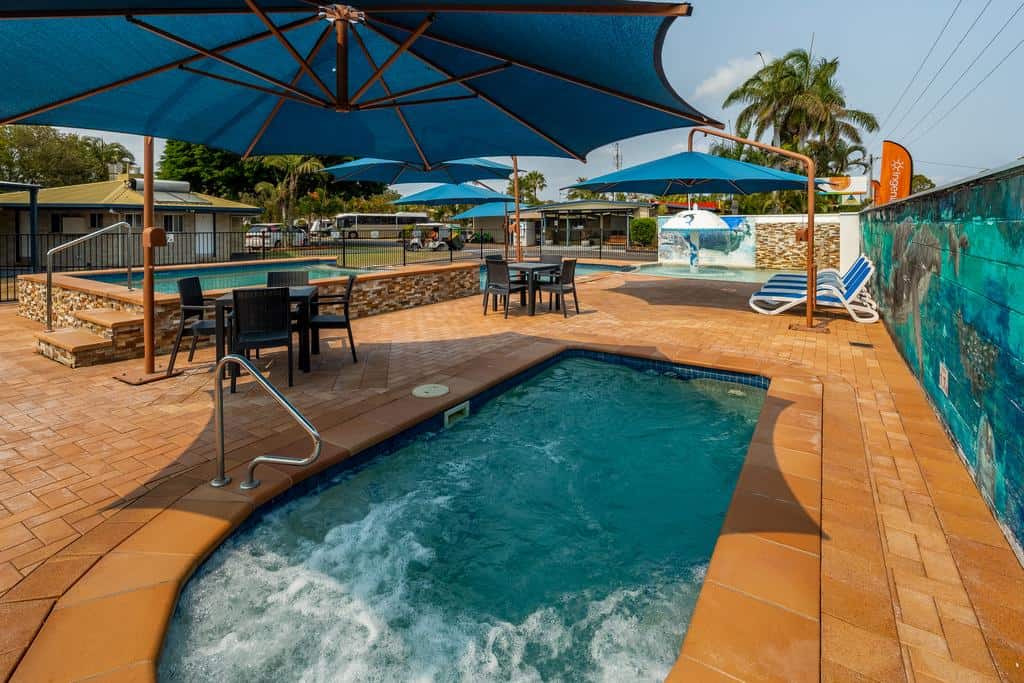 Popular Facilities
Giant chess – Chess is a game of strategy but it doesn't have to be so serious all the time! Novelty game sets like larger-than-life or "life-size" versions of games like chess have popped up all over the world. Ingenia Holidays features a giant chess board in a grassy area in the caravan park. This is truly a big attraction at the park! Even those who aren't into chess that much will find the game set a pleasure to tinker with!
Pool – Sure, this location is near Torquay Beach, but having an on-site pool is a great facility as well! Some people prefer swimming without all the sand!
Camp kitchen – Camp kitchens are common among caravan parks but they are a popular facility. They serve as a means to cook up fresh fish that were caught or even other proteins that were bought at the supermarket.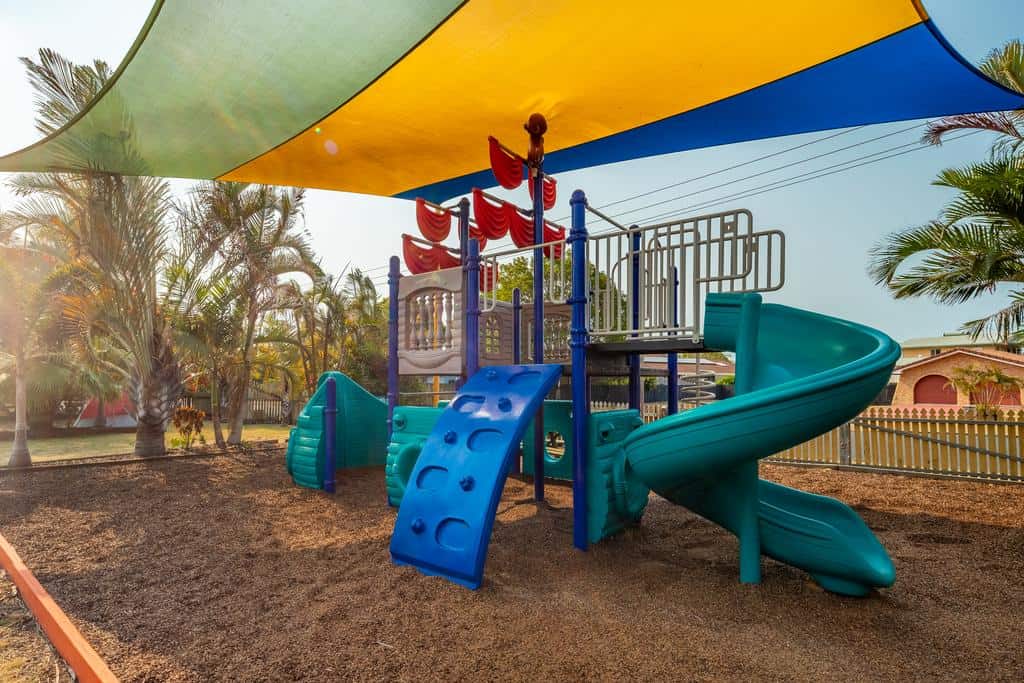 Ratings
Because this is a caravan park, there is not an overall star rating assigned to it like traditional lodging options like resorts are given.
Google does indicate this particular area may be considered a 4-star accommodation. This star rating is given to areas that provide quality services to its guests rather than a large number of them.
Sure, variety is key, but usually quality matters the most.
The best way to approach a caravan's park true rating is through its guest reviews. As always, guest ratings should be read with common sense in mind and really weight out what is said within the content.
With that in mind, Google users have Ingenia Holidays ranked 4.3 stars out of 5 stars with 210 reviews submitted. That is pretty decent! Most of the reviews comment on the cabins, the pool, and closeness to the beach.
Room Types
Ingenia Holidays is popular due to its wide variety of lodging. It specifically has the following room types:
Budget cabin – This bright and modern looking cabin is perfect for two people. It has plenty of space and includes a kitchen, small dining area, queen bed, and a shower. The price tag on this cabin is about $99/night (For 2 people).
Studio unit – The studio unit is suitable for up to 4 people and is a bright, chic unit with pops of colour including greys and greens. It is a larger space with open concept rooms and includes a kitchen and shower area. Staying in the studio unit will cost approximately $189 (For 4 people)
Superior cabin (1 bedroom) – This 2 person cabin has a total "home-away-from-home" feel to it with a kitchen and dining area, a small couch, spacious bedroom, large bathroom, and a small front porch. It is the ideal place for a romantic getaway! It can be rented for about $149/night (For 2 people).
Superior cabin (3 bedrooms) – This 3-bedroom cabin can comfortably fit up to 6 people and is ideal for families on holiday. It is super stylish and spacious and features a big living room area combined with a dining area and a pretty large kitchen. It features a combination of queen and single beds as well as a bathroom area! To stay here, the cost is about $319/night (For 6 people).
Villa (2 bedrooms) – The villas at Ingenia Holidays are perfect for up to 4 people. These villas are gorgeous and contemporary with spacious areas for living rooms, dining rooms, and kitchen areas. They also feature bathrooms. A night's stay here will be around $209/night (For 4 people).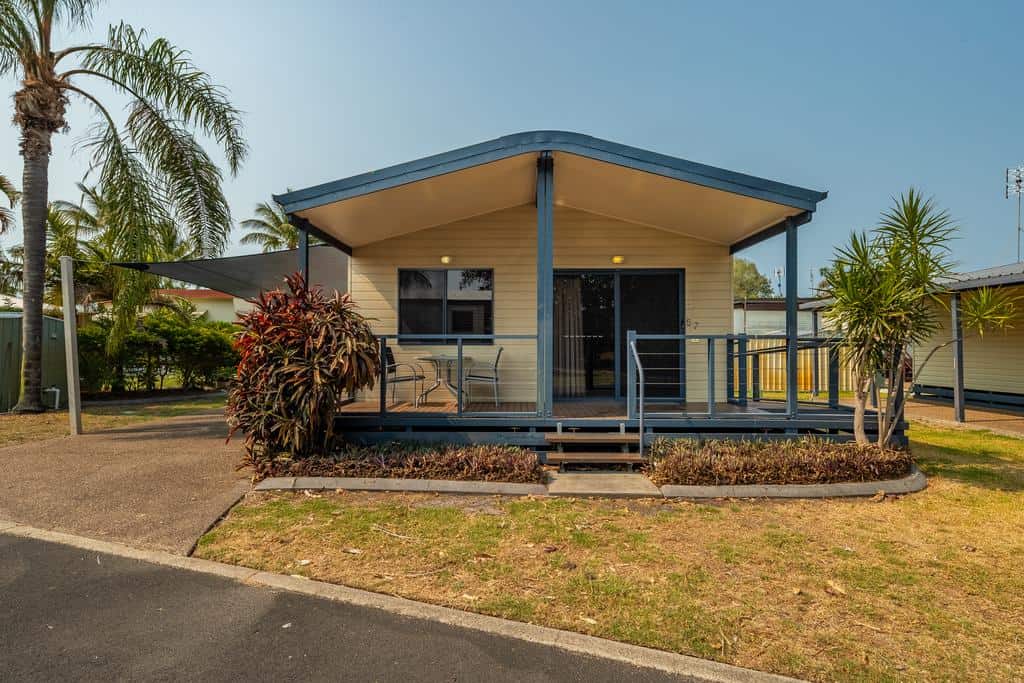 Ensuite sites – Ensuite sites are sites that have bathroom facilities. Ingenia Holidays has two types, one for caravan or camper parking and one for tents or caravan parking. These outdoor areas are great for those who want to be outdoors a little bit! These suit up to 6 people and cost about $116/night (For 6 people).
Powered and unpowered slabs – These areas are powered and unpowered slabs meant for campers or caravans. The powered areas can also be in the grass area. Unpowered slabs are great for tents as well. These areas do provide shade and suit up to 6 people. The cost of the powered site runs about $110 and unpowered is about $90 (For 6 people).
It is important to remember these rates will be higher or lower based on the number of people staying as well as the current season that the booking occurs.
But these prices give a general idea and honestly everything is quite affordable for the maximum number of people!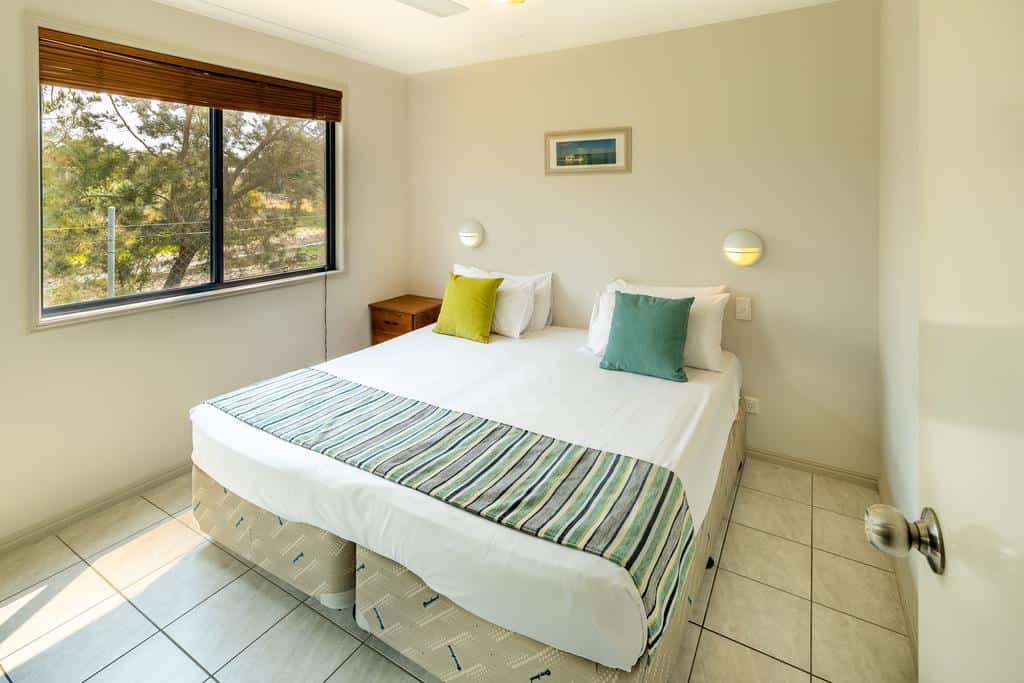 Surroundings and Location
The address and contact information for the Ingenia Holidays Hervey Bay is as follows:
105 Truro Street
Torquay, QLD 4655
Phone 07 4125 1103
The surrounding area is simply gorgeous between the beach itself and the access to Fraser Island, there is plenty to see and do while staying here.
Other popular areas to visit while at the caravan park include Wetside Water Park (a free water education centre with the exception of water slides having a small fee!), Reefworld Aquarium (a great way to see marine life up close without heading into the waters!).
And whale watching tours (after July).
Moreover, there is the esplanade, a 14km stretch of waterfront walking area that is great for exercise or leisurely strolls! The Urangan Pier is not far away and offers up some views of a historical pier that is wonderful for fishing.
Facilities (Other than the popular ones!)
It's pet friendly! (not a facility, but helpful for dog lovers!)
Wifi (charges might be applied!)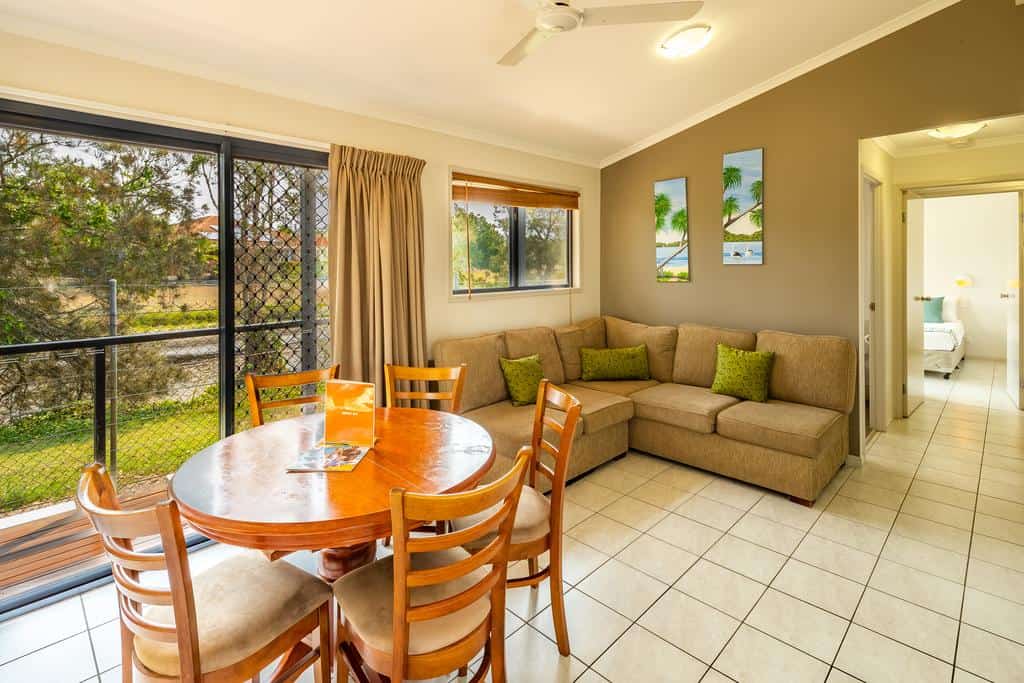 Check-In and Check-Out Times
Check-in and check-out times should be arranged during Ingenia Holidays Hervey Bay business hours which are Monday through Friday 9 am to 6 pm.
There are fees associated with early check-ins as well as cancellations. Always check these terms before making any bookings!
This caravan park is one of many great accommodation options in the Hervey Bay area. Adventuring in this eastern Australia area truly is remarkable!
Resource Links To Products We Use And Recommend
More Recommendations For Accommodation
link to Discovery Parks Fraser Street Hervey Bay
On the Fraser Coast, Hervey Bay is an oasis of the best natural world the area has to offer. Just across the way from Fraser Island, you will also find beautiful botanical gardens, a stunning...
link to Caravan Parks Hervey Bay
Throughout the region of Hervey Bay, there are over 20 caravan parks to choose from. All these caravan parks are slightly different from one another. Some are bigger while others are smaller in size...