Hervey Bay is one of Queensland, Australia's most iconic locations. The area is brimming with historical value and idyllic landscapes and seascapes to experience. Even with a tourist attraction vibe to the area, it sees regular population increases almost yearly.
Considering its location in Queensland, many question whether not Hervey Bay is a regional town or not. The first step in answering this question is realising what it means to be a "regional town".
Hervey Bay could be considered a regional town. To really understand why Hervey Bay is a regional town it is important to know what constitutes something to be labelled as "regional". In Australia, a regional area or town is defined as an area that falls outside of the major capital cities of Australia. These areas can be smaller cities or towns or include a more widespread area.
Hervey Bay certainly falls under that definition. The core of the Hervey Bay region spans across the eastern coast of Queensland and includes around 20 different localities. Additionally, Hervey Bay is about 3.5 hours north of Queensland's capital city, Brisbane. Moreover, it is around 283km away from Brisbane.
The general area of Hervey Bay is important as a regional town, but so are its localities. These localities are what bring the whole bay area together as a regional area in relation to Brisbane. Below are the localities that are associated with the Hervey Bay region!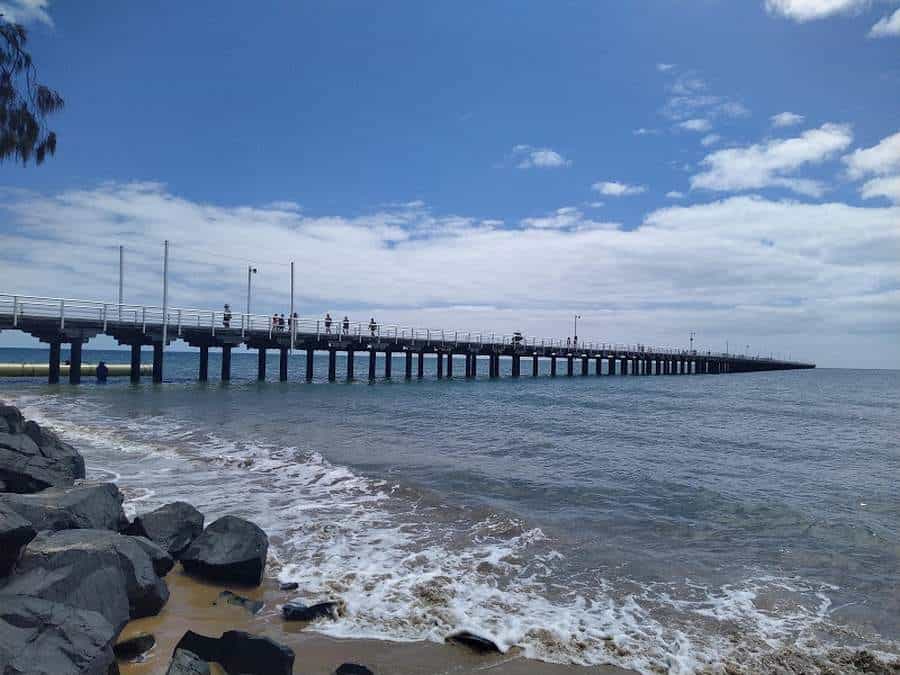 Hervey Bay Locality List
These are the major localities that are associated with the Hervey Bay area. They are all actively a part of what makes the region, regional. In addition to Hervey Bay being regional in comparison to Brisbane, the area and its localities are more widely associated with the Wide-Bay Burnett Region, which is part of Queensland's more recognised regions.
Wide-Bay Burnett Region, along with the other larger chunks of "regions" that Queensland is known for are simply bigger sections that are labelled as "regions" of the state. This doesn't necessarily mean that Hervey Bay isn't its own regional town area, as it can be classified as such.
However, it is important to recognise the larger regions associated with Queensland.

Larger Regional Sections Of Queensland
Far North Queensland
North Queensland
Southeast Queensland
Central Queensland
These are the major regional sections of the eastern state of Australia, Queensland. They are helpful to really envision the state since Queensland is so large. However, they do not strictly define the only regional towns, sections, or cities in the state.
Hervey Bay and its collection of localities, due to its location in relation to Brisbane, can easily be considered a regional area. Moreover, aside from the core of Hervey Bay, its 20 localities could also be considered regional towns due to their positions from Brisbane.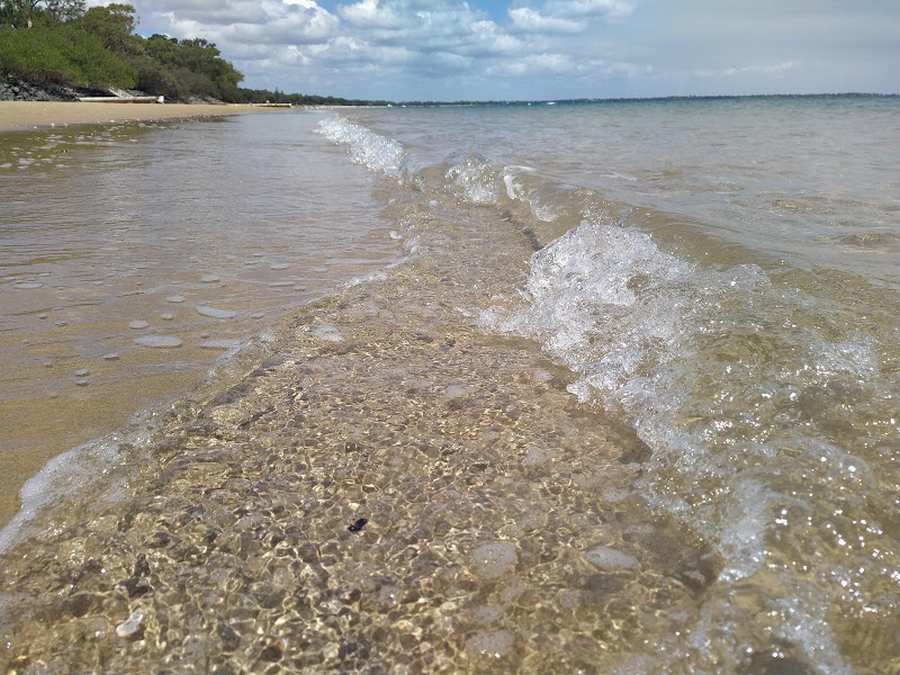 Is Hervey Bay Regional Or Metro?
Metro generally refers to larger cities that are either a city on its own or a subgroup of an anchor city much larger than itself.
In relation to Hervey Bay and its coastal towns, Brisbane would be the anchor city. But does this really make Hervey Bay and its localities a "metro" area? The answer could be argued that Hervey Bay is considered to be both regional and metro.
To really put the "metro" into perspective, it is important to dive a bit deeper into the definition of "metro".
Metro areas are usually more defined as being tied to the larger anchor cities in surrounding areas by combining rural and urban areas. Additionally, metros will also be connected economically to the anchor cities.
Because Hervey Bay is technically part of the larger regional area of Wide-Bay Burnett, as well as being a regional town itself, it could be economically connected to Brisbane.
This is especially true due to Hervey Bay's tourist attractions sprawled throughout the area.
Even though Hervey Bay does provide ample economic value to itself and its surrounding areas, it isn't exactly a "metro". The title of "regional town" is certainly more appropriate for the area and its localities.
Even with consistently rising population stats, Hervey Bay and its surrounding areas just aren't large enough to be clumped into a "metro" title.
However, the regional title is still a nice one to have!
The size of Hervey Bay is what ultimately makes it more regional than the metro. Metro areas generally have a larger population. Standing near 61,000 in population isn't anything to sneer at, but overall, it isn't as large as other surrounding areas. Brisbane itself has a population of 2 million people.
There is no doubt that its direct outskirt cities (those much closer than Hervey Bay) have higher population counts. Because of this, those particular areas could be considered "metro", whereas Hervey Bay is definitely more regional in its components.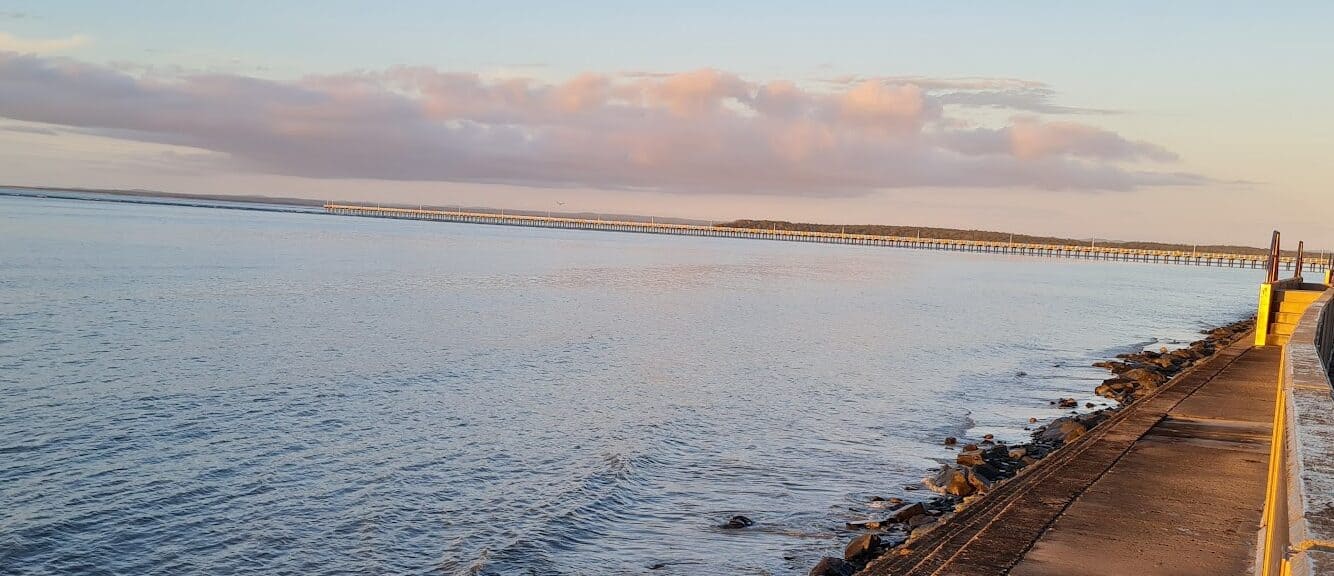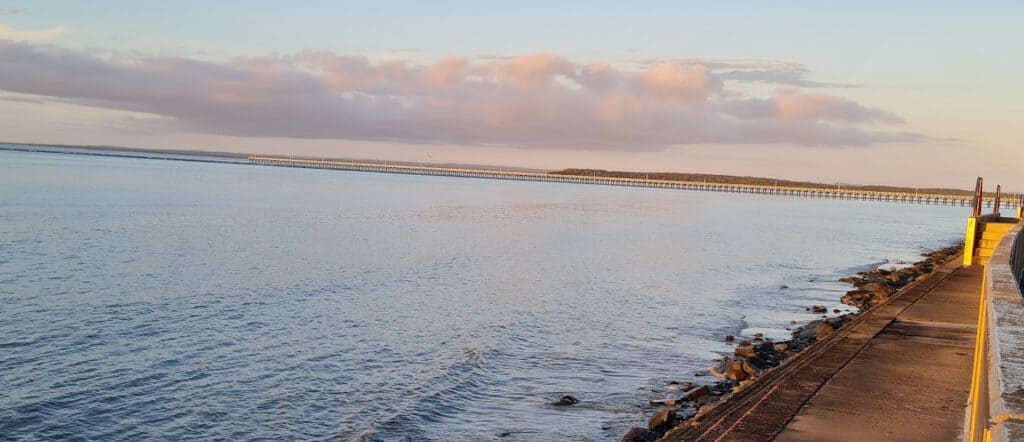 What District Is Hervey Bay In?
Hervey Bay is associated with two district areas (or regional areas). In addition to the Wide-Bay Burnett Region, Hervey Bay and its localities are associated with the Fraser Coast Region. This region encompasses towns and cities that face the island of K'gari (once known as Fraser Island).
In fact, K'gari is relatively close to the Hervey Bay area. Because of its proximity, Hervey Bay and its localities are a part of the Fraser Coast Region. Hervey Bay and its localities are just perfectly positioned to be within both districts.
Hervey Bay isn't exactly small but it isn't a bustling city either. The bottom line is that the core of the area and its surroundings are an important part of what makes up various regional towns in relation to Queensland's capital city of Brisbane.
Perhaps in time, with population growth, Hervey Bay can be listed as more metro than regional. But for now, the beautiful area of Queensland is still proud to be known as a regional area of Brisbane, Queensland.
Resource Links To Products We Use And Recommend
More Pages on Hervey Bay
link to Sunset Cruise In The Great Sandy Marine Park
The Sunset Cruise Great Sandy Marine Park has a lot to offer, from stunning scenery to a range of wildlife and marine life. Here are some of the things you can expect to experience on a sunset cruise...
link to Is Hervey Bay Full Of Old People?
Hervey Bay is a popular retirement destination and has a higher proportion of older residents than some other cities in Australia. However, it is important to note that Hervey Bay is a diverse...