Takura is a small little suburb just on the outskirts of Hervey Bay but still within the Hervey Bay council region. it is intertwined between the suburbs of Craignish, Beelbi Creek, Walligan, Burgowan, Dundowran, and Toogoom. Located only a short 15-minute drive depending on location within Takura to the town centre of Hervey Bay.
Takura is considered a rural area with bigger house plots and acreage, it also lines up to the Vernon Conservation Park. The conservation park has several biking tracks throughout it to get some practice for mountain biking, with streams that run through gives a good variety of terrains.
Takura is also home to the Vernon State Forest and where the Toogoom Mountain Bike Trails and Skills Park

begins.
Takura is home to mostly farmland as mentioned before so if you're looking to start up your own farm or hobby farm then Takura is a good location to consider. The far lands in this area are mostly used for growing sugar cane or for raising cattle. This is due to the abundance of greenery in the area and rich soil.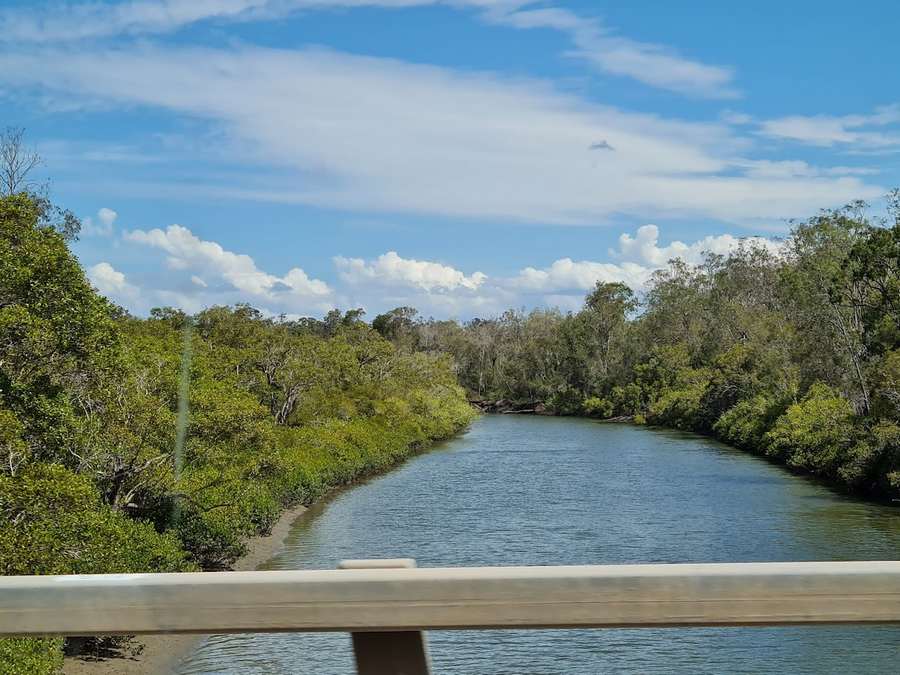 Map Of Takura
Takura is an area that is 52km2 with a population of around 528 people based on the 2016 Census, the current census that has just been held in 2021 is yet to be released. As the region of Hervey Bay has grown by 12% just in the last year these numbers are expected to change.
Below is the google map of Takura representing the area it covers and its exact location to Hervey Bay.
History Of Takura
There is not much history on the township of Takura other than mention of the schoolhouse called the Takura Provisional School, which based on Wikipedia was opened in 1908 and just a year later on the 1st of January 1909 was renamed the Takura State School.
This school has since closed and its doors were shut on February 21st, 1964. It still stands today simply for viewing and historical purposes. Today the closest schools to Takura are Torbanlea State School and Yarrilee State School.

Weather Averages In Takura
| | | |
| --- | --- | --- |
| Seasonal Temperature Average | High | Low |
| Summer: December-February | 30° Celcius | 22° Celcius |
| Autumn: March-May | 27° Celcius | 17° Celcius |
| Winter: June-August | 22° Celcius | 10° Celcius |
| Spring: September-November | 26° Celcius | 16° Celcius |
Average House Prices In Takura
Housing prices in Takura are going to be on the higher side simply due to the amount of land per home. On average a home in Takura sells around $672,500 and goes up from there, you can however find homes on the lower end of that price bracket but usually not often and not with as much land. You will not find many rentals in Takura and if you do they are rare to come by.
Takura is made up of homeowners that are older established families as most of the homes have been passed to generations to keep the farmland running. The people of Takura take pride in their land and you can see that in the product that they produce and the maintenance of the area.
Things To Do Takura
Takura has a few hidden gems to check out or to see and explore, but one of its biggest hidden gems is the Purnella Park Coachhouse. It has been voted the #1 wedding venue for the Fraser Coast Hervey Bay region for 2 years running. They offer several weddings packages to suit your needs, but they also cater to special events and birthday parties.
Takura also has the Australiana Cottage Crafts store which has just celebrated 30 years of operation, with many little treasures to be found within its store such as jewellery, woodcrafts, clothing, Herb farm, local gourmet delights, farm animals, bird aviaries, and an art gallery. This is one place you don't want to miss stopping in to see.

Takura is also home to its own timber and sawmill called Koppers Wood Products Pty., they pride themselves on manufacturing sustainable carbon materials with keeping in mind a zero harm culture protecting people and places.
They have been in production since 1967 and have since expanded their company throughout Australia helping farmers learn about sustainability on their farms.

As mentioned before Takura is also home to two conservation parks that has a wide arrange of mountain bike trails throughout them to test your skills and abilities. It has over 40 kilometres of trails to test your skills at the Toogoom Mountain Bike Trails and Skills Park.
The park was created by a group of locals and is maintained by the Queensland Parks and Wildlife Service as of 1991, there are bathroom amenities and showers at the entrance of the trail. Although the trail does border Toogoom and Takura the Park itself is in Takura.
There is also a shaded area for seating and not far from the trail a couple of cafes in Toogoom township. For a full map of the trail click here

.
In Conclusion
Many locals and travellers to Hervey Bay go through the beautiful area of Takura as a shortcut through to the Highway to make their way up toward Bundaberg or Childers or use it to cut through to reach Hervey Bay. Along the way, you get to gaze at the farmland and bush area that makes up Takura.
Resource Links To Products We Use And Recommend
More Pages On Other Areas