Australia is one of the most unique places in the world. With a vast area of beaches, islands, tropical weather, and distinct Wildlife, Australia is a hub of beauty for tourists and residents alike.
While it attracts people from all over the world as well as internally for its sights, it can also be a desirable place to live. This alluring country is also known for its exotic and potentially dangerous wildlife.
Dangers can exist anywhere in the world and when visiting other places or living there, certain precautions should be implemented. Being watchful is always key.
Even with certain wildlife concerns, there are plenty of wonderful places to visit or live in. This is especially true for Hervey Bay, a beautiful coastal city and bay area located in the Australian state of Queensland.
Known for attracting tourists and residents for fun in the sun at our beach areas, Hervey Bay is truly an exceptional place to live and work. Moreover, Hervey Bay is an excellent choice for living and making the move here is a great decision for anyone!
Pros And Cons Of Living In Hervey Bay
When deciding to make a residential move, there are many questions that go behind that choice. It is absolutely critical to examine any and all pros and cons of a new area. This is true even if it's an area that someone has visited before.
A few visits to a location cannot possibly determine if it is a great place to live. When making the choice to move, the area in question should be fully researched to suit the needs of the individual.
Everyone's needs differ. There are things to consider like access to grocery stores, schools, recreation, workplace environments, etc. This is not meant to overwhelm anyone! Yes, moving is a tedious task, but all of these aspects are crucial to gain knowledge about.
Below are some of the pros and cons of living in Hervey Bay!
There Are Beautiful Beaches!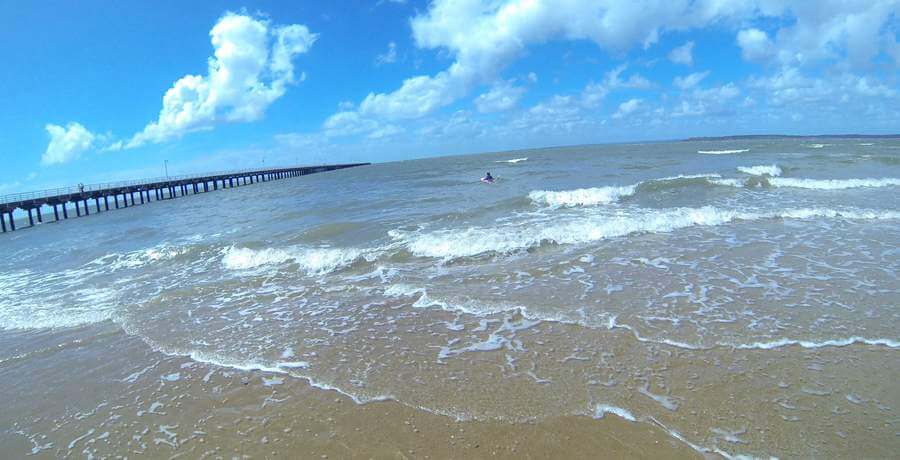 Hervey Bay is famous for a few things, but its waterfront esplanade is possibly its biggest attraction. This almost 17km stretch of walking track is perfectly situated between the Urangan Pier and Gataker's Bay.
This naturalistic esplanade is popular for walking, biking, and exercising. It provides some of the most iconic views of the beachfront areas that dot the coastlines. On the other side of the esplanade has easy access to various restaurants and shopping areas.
Using this esplanade also gives access to all the beachfront areas as well. The beaches in Hervey Bay are tranquil pieces of paradise for relaxation, swimming, snorkelling, water skiing, fishing, etc.
There is certainly no shortage of outdoor activities to enjoy on the beaches. Moreover, the beaches have calming waters that never really get over 28 to 30 degrees Celcius.
This perfect environment also ensures that the waters are virtually stinger-free which is a big concern in Australian waters. Stingers are attracted to the more tropical waters further north of Queensland. This makes the beaches truly an optimal place to visit!
Hervey Bay Is A Fishing Hub!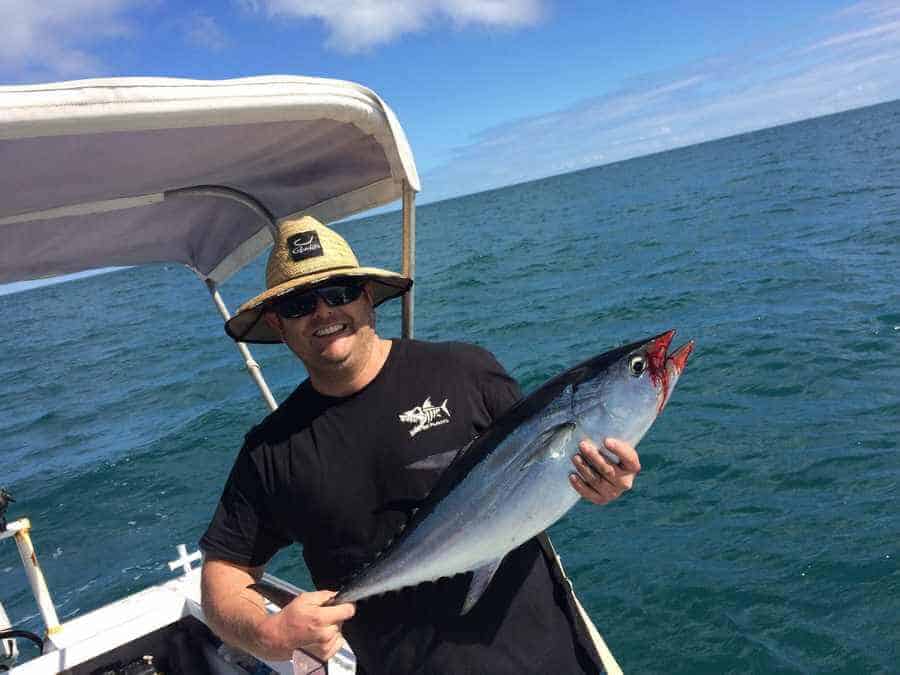 Fishing in Hervey Bay is quite a treat for those with an itch to cast a line out! Whether someone is a pro fisherman or a casual fisherman, there are ample opportunities to enjoy the sport and leisure of fishing.
One of the most popular spots to fish in the Hervey Bay area is off of the Urangan Pier. This pier area attracts all sorts of fishermen and even hosts a festival where a fishing competition is held.
This festival is not only a tribute to fishermen but to the pier itself which has a rich history in the area. Erected in the early 1900s, this pier underwent some transformation where part of the pier was lost.
The residents fought to preserve as much of the pier as possible to help keep their historic area. It was once used for transporting things like coal but is not a popular tourist and residential attraction.
Another popular area to fish is the River Heads area where boat ramps are located for some of the best land-based fishing. All of the fishing points throughout Hervey Bay offer up some beaut catches that can include bream, barramundi, trevally, trout, and snapper, just to name a few.
No matter where a fisherman sets up shop, there will be some great fishing to be had! This makes Hervey Bay an excellent choice for those who have a passion for fishing or even those looking to pick up a new hobby!
It's Just 45 Minutes From Famous Fraser Island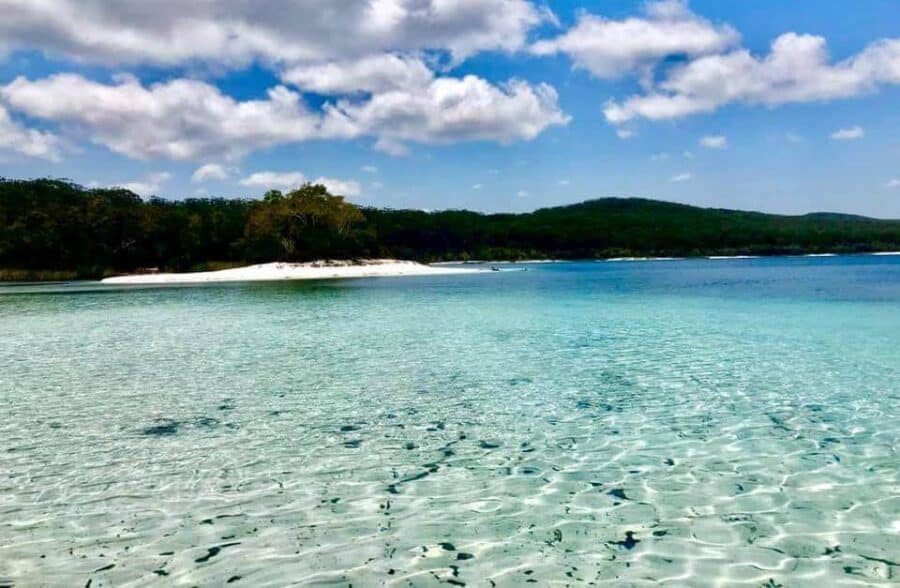 Fraser Island is the world's largest sand island and is a world heritage site. It is the pinnacle of naturalistic beauty including perched lakes, rainforests, unique birds and other wildlife, coloured sands, and even some camping areas.
There is so much to see and experience on Fraser Island and living in Hervey Bay makes it easy to travel to the island as often as one would like to soak up life on this iconic island. There are various tours of the island available as well along with boat tours.
The island is accessible by ferry which can also carry 4×4 vehicles. Travelling on the island is only able to be accomplished through a 4×4 vehicle.
This is due to the various sanded areas and rainforest terrain that prevents regular road travelling. Either way, living in Hervey Bay provides optimal access to this chunk of paradise.
Whether someone is an avid photographer or adventure seeker, there is so much to take in from the island!
It's Known As The Whale Watching Capital Of The World!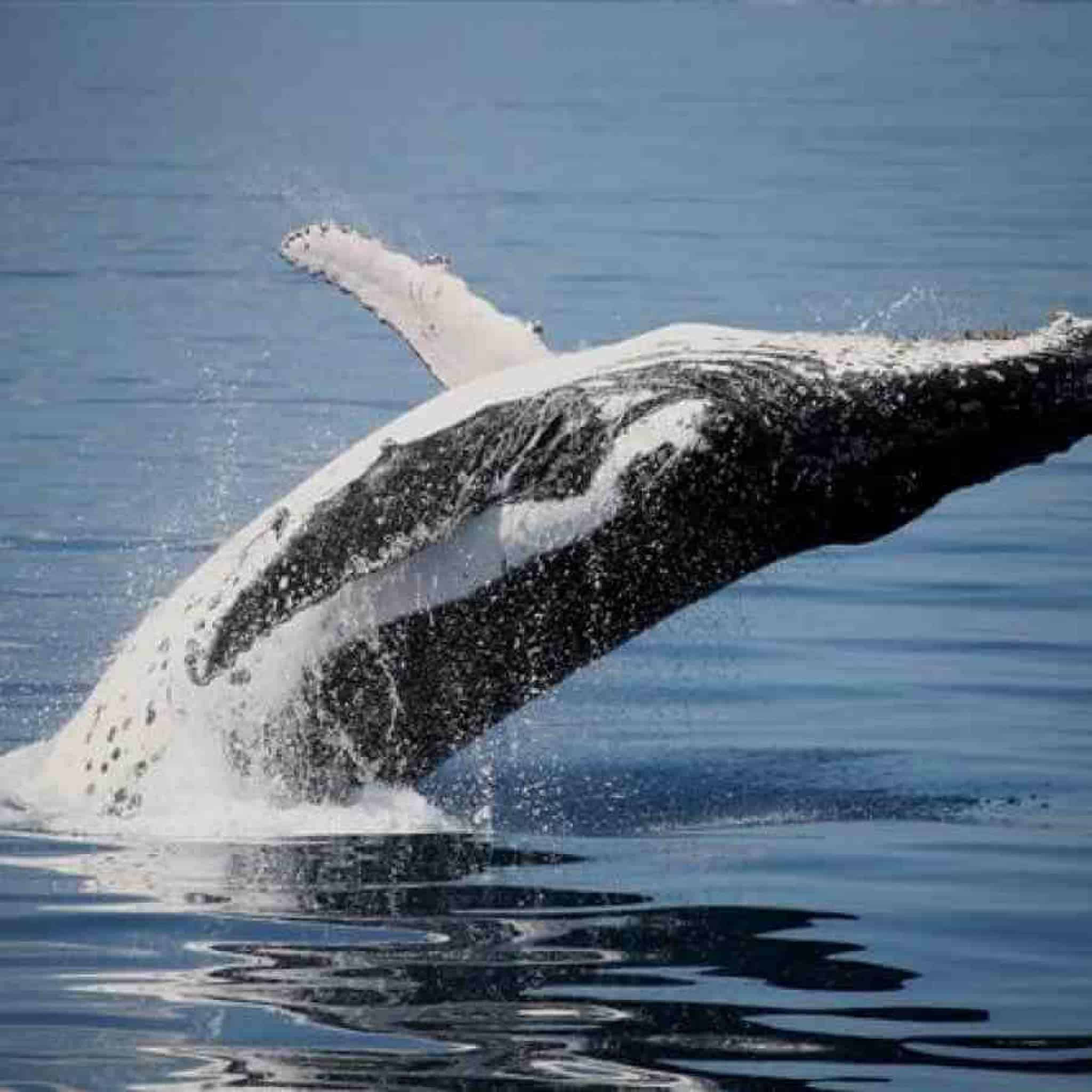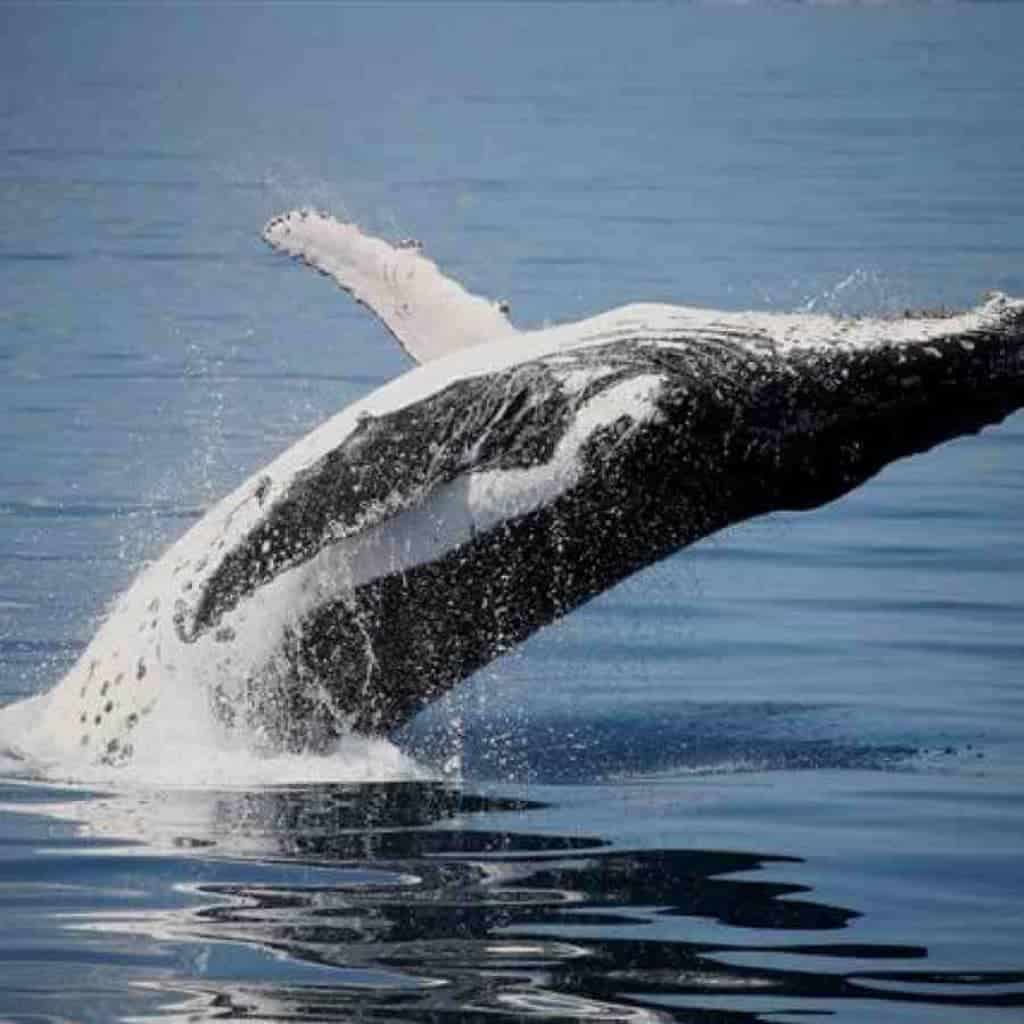 Mostly everyone may know that Hervey Bay is famous for the humpback whales that frequent the bay area. These curious marine creatures love stopping in the bay area during their migration months (typically July to November).
They can be seen playing and relaxing in the calming waters of the bay area. Living in Hervey Bay makes for really fantastic views of these creatures either by boat or sometimes even from Urangan Pier.
The Education System Is Highly Regarded
For those with children, moving to Hervey Bay will provide some of the best educational options in the Fraser Coast region in Queensland. It is a great place for international students as well.
The education system throughout the Fraser Coast region features education from primary education, high school and university work. These highly-regarded programs will provide some of the best education programs for any child or growing young adult.
Cons Of Living in Hervey Bay
There Are Some Pretty Small Villages In The Bay Area
Hervey Bay is not known for its big city life. Many of the coastal towns that line the Hervey Bay area are small villages with not a lot going on. While these coastal towns are charming, they are tiny in size.
There are larger areas a little more inland but overall the area is most known for its coastal towns like Scarness, Torquay, and Point Vernon. While they are not that large in size, they do each offer a little something for visitors or potential residents.
Some of these key features can include special nature areas, beach areas, and recreational areas as well.
It Is A Tourist Attraction
With Fraser Island right across the bay and its famous humpback whales, Hervey Bay attracts its fair share of tourists.
While some of the small villages will provide peace and quiet those living closer to the beach and access points for Fraser Island will experience more tourist tracks.
In recent years, the Hervey Bay area is said to have brought in over 600,000 visitors and high revenue.
For those looking to live a quiet life on the beach, some of these areas will be swarming with tourists at certain points of the year. But realistically, it can bring in travellers any time of year.
Most Expensive Suburbs In Hervey Bay
Another important factor to consider when making a big residential move is the cost of living. This includes specifically the suburbs in which housing is available.
When it comes to housing in Hervey Bay, there are some suburbs that are considered to be more expensive than others. Overall, the area is not overly on either side of the spectrum, either poor or rich.
It could be considered mid-level income with very affordable housing which is said to lay somewhere in the $300,000 range.
However, even with that in mind, some of the most expensive suburbs in Hervey Bay include Craignish, Eli Waters, Point Vernon, and Pialba just to name a few.
These areas are said to have the highest income areas and nice housing options. Overall, Hervey Bay stays affordable due to no real boom in building since the early 2000s, but it is becoming a more sought after place to move to in the last couple of decades.
What Is The Best Suburb In Hervey Bay?
Hervey Bay is a haven that began as a number of seaside suburbs that boast kilometres of beaches and offer a vast range of tourist attractions and activities for all ages.
Some of the best suburbs found in Hervey Bay are listed in order as found on homely.com.au

.
No.1 Burrum Heads This small but quiet suburb comes in first place.
No.2 Craignish is Close to the main town and offers vacant beaches.
No.3 Eli Waters With its own small waterway, what's not to like!
No.4 Dundowran Beach Plenty of open space and long beaches to walk.
No.5 Pialba Close to all the shops within walking convenience.
No.6 Urangan Beaches, The Pier and easy boating access to Fraser Island.
Hervey Bay's climate and idyllic waterways have led to an abundance of water sports activity in the area. Every suburb in Hervey Bay really has something for everyone.
With the beauty and various activities, it is no wonder why people keep falling back on wanting to visit or live in the Hervey Bay area. From the peacefulness of the waters and small villages to the more inland areas, there is something for everyone!
Resource Links To Products We Use And Recommend
More Pages On Hervey Bay
link to Sunset Cruise In The Great Sandy Marine Park
The Sunset Cruise Great Sandy Marine Park has a lot to offer, from stunning scenery to a range of wildlife and marine life. Here are some of the things you can expect to experience on a sunset cruise...
link to Is Hervey Bay Full Of Old People?
Hervey Bay is a popular retirement destination and has a higher proportion of older residents than some other cities in Australia. However, it is important to note that Hervey Bay is a diverse...