Australia's Fraser Coast region, specifically Hervey Bay, in Queensland is lined with various brilliant coastal towns. The Fraser Coast region is easily the most beautiful coast in Australia and tourists or residents alike will find many charming things to explore while in the area.
This is especially true for the town of River Heads. This location is an exceptional area for those wishing to visit the world's biggest sand island, Fraser Island. River Heads is known for the barges that run to the island as well as Kingfisher Bay Resort and the Wanggoola Creek.
Things To Do In River Heads
Of course, heading over to the beautiful Island of Fraser is included on this list, but River Heads offers some of its own excitement as well! Even though this location is not the largest area (only coming in at about 74.35km squared), it still has a few prime spots to check out before heading over to the island.
1. Head Over To The River Heads Queensland Reserve
The pet-friendly naturalistic foreshore area gives guests a quiet and large area (approximately 16.2 hectares) for walking, exercising, etc. The reserve is known for its unusual native plants that line the walkways in the grassed areas.
In an attempt to build up the vegetation at this reserve, efforts are continuously made to add more vegetation to create a gorgeous sight for anyone along its paths.
Taking a stroll through the reserve is quite relaxing and it is nice to see all the efforts being made to keep preservation in the area!

2. Take A Boat Onto The River Heads Waters
The River Heads public boat ramp is ideal for those who love a day out of the waters. Boating is the perfect way to enjoy fishing, sunshine, and lounging around with family or friends on the boat.
This boat ramp has lots of parking available and encourages visitors to bring any size of boat. The southernmost point of the town, where barges depart for the island, lies right in the Great Sandy Strait that separates the mainland and Fraser Island.
Whether it is from a boat or on land, the views from this location are truly stunning. The sight of the strait and the island beyond really gives a beaut backdrop to any day on the waters!
3. River Heads Queensland Fishing
Fishing is easily the greatest thing to do while in this coastal town. It is well known for its rock fishing and with Mary River passing nearby and emptying into the Great Sandy Strait waters, there is a lot to be discovered!
Some of the most popular catches from the waters around River Heads include barramundi, cod, mulloways, mackerel, whiting, flatheads and even blue and king threadfin salmon.
There are more fish swimming in the waters, but these are the most common finds. Any seasoned angler or novice fisher will enjoy the fishing opportunities while in this town!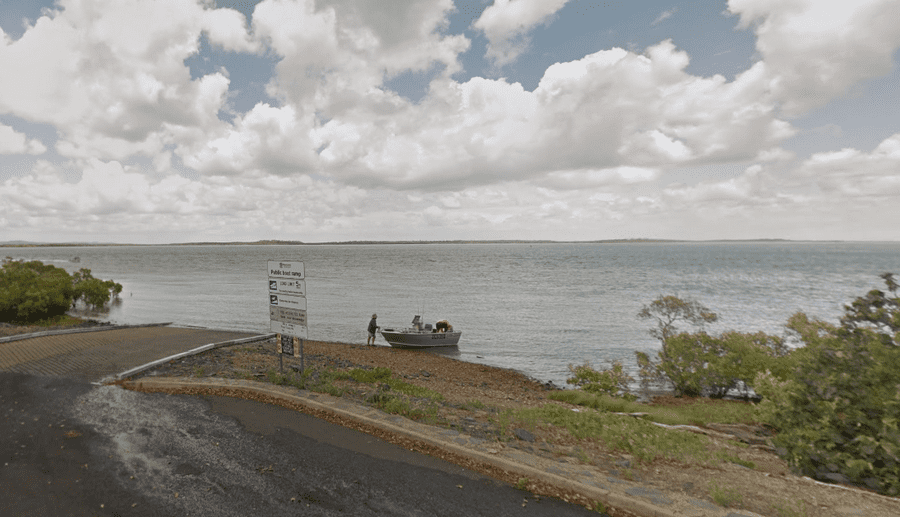 4. Catch Some Views Of The Marine Life At River Heads
While rock fishing, which is most popular at the point, or boating there are chances to see dolphins and sea turtles that frequent these waters. Dugongs are known to pass through the strait as well.
Dugongs are interesting creatures and are similar to the manatee family. There is something really majestic about experiencing nature at its finest while enjoying a day in the waters.
5. Head Over To Fraser Island Queensland
One of the most obvious places to visit while in the River Heads area is Fraser Island. Fraser Island truly is the pinnacle of exotic views and wildlife to explore. There are many, many tours on the island for exclusive looks at famous locations like Lake McKenzie and Rainbow Beach.
River Heads is the main barge transportation across the Great Sandy Strait to the island. These barge ferries run every day to the island from the coastal town.
While there are other ferry locations from Inskip Point, the River Heads ferries tend to be a favourite for guests. Fraser Island also offers return services back to River Heads, specifically three return services.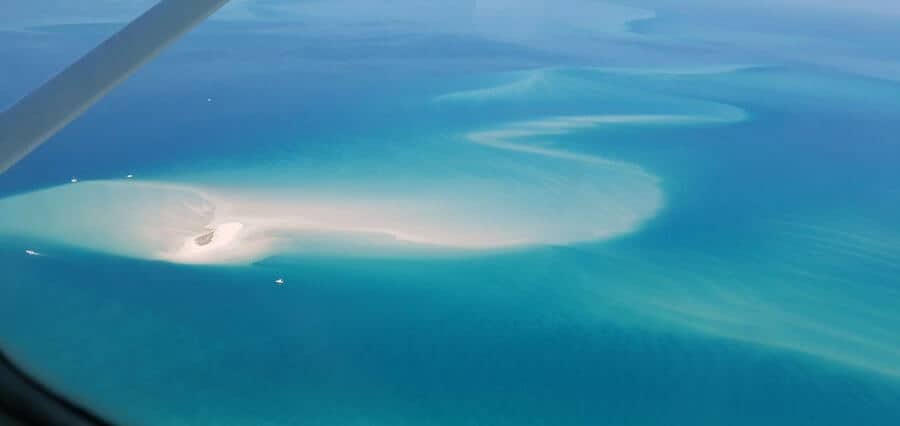 6. Take A Trip To Urangan Pier In Hervey Bay QLD
The Urangan Pier is only a 16-minute drive from River Heads, about 15.9km away. This location is well known for its fishing competitions as well as see the whales that head to the bay area during migration.
The Hervey Bay area is well known for its whales and is the whale watching capital of the world! The prime view of these magnificent creatures is quite the treat when in the Hervey Bay.
No matter what coastal town a guest chooses to stay in, a trip to see the whales should be on their list!
The best time to see them is considered to be around mid-July to mid-November. The whales stop in the bay to rest during their migration and can be seen playing and swimming in the beautiful waters.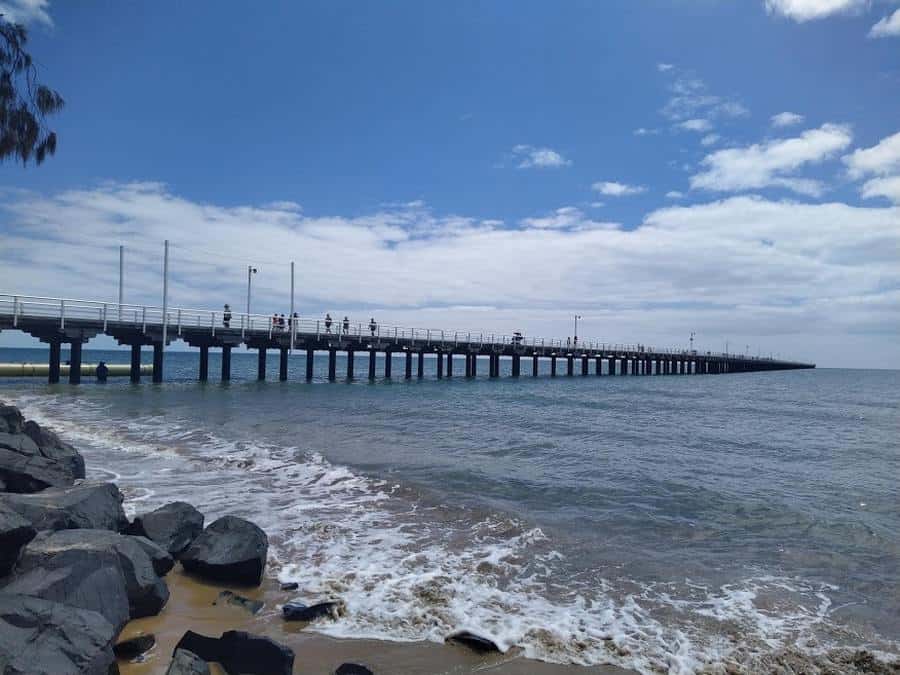 Google Map Of River Heads
River Heads Accommodation
When it comes to lodging, this seaside town offers up some prime locations. One of the most popular options for most of Australia's coastal cities is caravan parks and there are two great options in River Heads.
Below are all the accommodation options for this area. For more accommodation and current prices please view our other page here.
Fraser Coast Rv Park
This striking and beautiful RV park is perfect for those who appreciate the outdoors and the camping lifestyle. The location has spacious areas for campers, tents, RVs, caravans, etc. This variety really gives their guests the comfort of knowing they can bring any of their beloved preferences for camping!
There are gorgeous campsites on the premises with a rustic wooden cabin look to them. The cozy accommodation at Fraser Coast RV Park really appeals to its visitors.
The site also features a communal kitchen, called the Fiar Dinkum Bush Kitchen. This kitchen has everything guests need to cook a delicious meal right onsite. From a cooktop to a freezer and fridge and all the accessories to cook, it's the perfect location to whip up something special.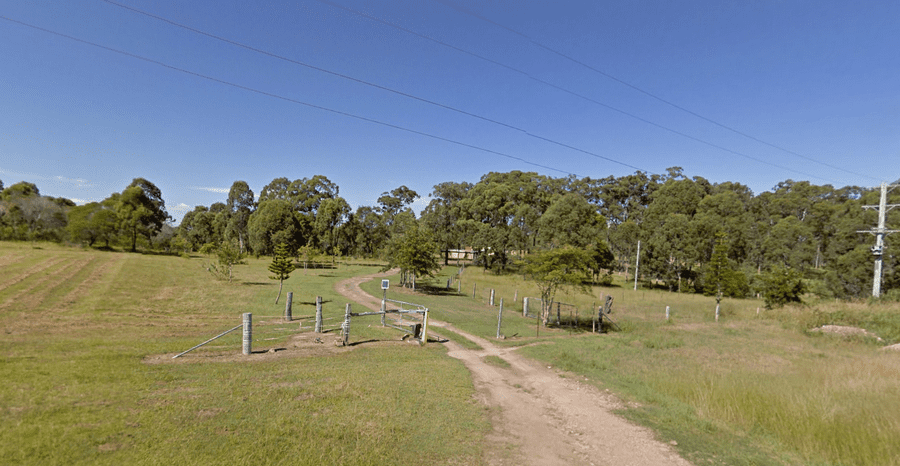 Caravan Park
This is another popular caravan park located not far from the Fraser Coast RV Park. It also features an outdoor, communal kitchen and plenty of spots to park RVs and campers. There also is a large fire pit area that's perfect for friends and family to sit around!
This and the Fraser Coast park will provide the perfect blend of outdoor camping and gorgeous sites to behold!
Fraser Views Bed And Breakfast
Bed and breakfast locations are quite charming to stay in. This particular location is exceptionally wonderful as it is known for providing some of the best views of Fraser Island from the private lounge area deck.
The bedrooms feature queen-size beds and kitchenettes for making tea or coffee or a snack. They also have an impressive rose garden on the grounds for guests to explore while on their stay.
They stay true to their bed and breakfast by providing a hot, fresh breakfast every morning. The menu is seasonal, so the menu does change but that only increases the excitement as guests can truly be surprised by the spectacular tasting morning meal!
Shopping At River Heads
Any holiday deserves a trip to a local shopping area. This gives ample opportunity to find a quirky item for someone or a travel trinket to take home.
Either way, shopping locally always gives interesting options for shopping items. It is also interesting to check out local grocers as cooking on the campsites is always a great idea.
The grocers can provide the necessities to cook some great dishes. Below are some of the shopping areas in the town.

Sea Jargon Jewels
This small gift shop in the area is home to seafaring gifts for visitors. It is located on Cove Blvd and has its hours listed as Tuesday, Wednesday and Thursday from 9 am to 5 pm. Guests are encouraged to stop in to see what treasures await!
Shopping Village
This shopping village is popular among those headed to Fraser Island as it allows them to stock up before heading over. The village has a few different locations in it including an IGA Express, a pharmacy, and a VK'S Cafe and Takeaway. Everything from a quick bite to eat or some bare necessities, the village offers a prime opportunity before exploring the island paradise.
IGA River Heads
The IGA in the River Heads shopping village is a great stop for those who are not headed to the island as well. This local grocer offers price matching deals, promotions and the promise of fresh and local foods for its shoppers. Getting a true taste of Australia in the IGA is something worth checking out!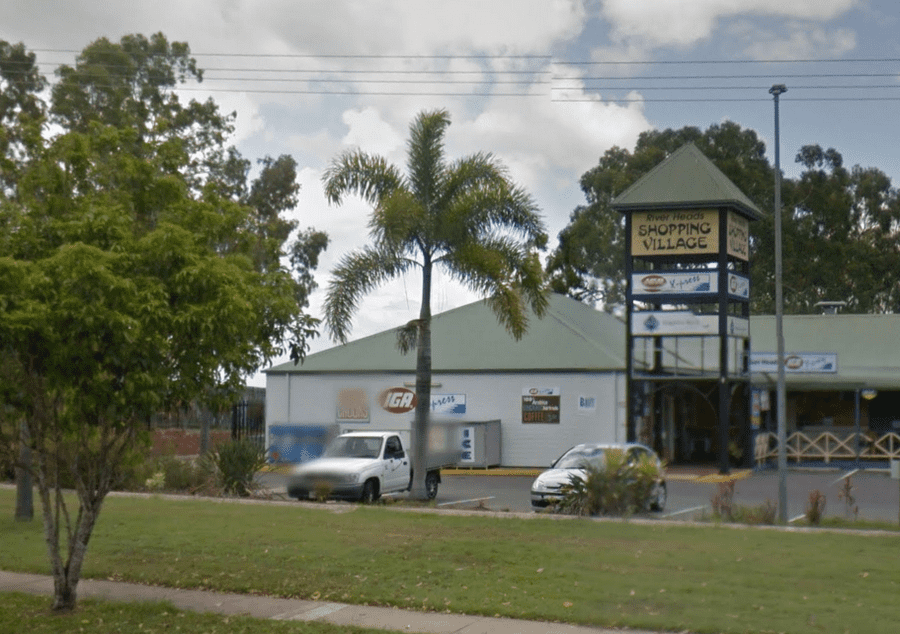 Restaurants In River Heads
Cooking while on holiday just is not for everyone! There is something extra special about having someone prepare a nice meal while away from home. It really adds to the holiday vibe as they're meant to be stress-free and worry-free. Considering that River Heads is such a small area, there are only two restaurants listed in the area.
VK's Cafe And Takeaway
This popular spot is in the River Heads shopping village. It offers guests a bite to eat before travelling to the island or even if they're not. They are known for having a casual menu and are surrounded by beautiful trees and a scenic view of the Great Sandy Straits. They often have singing butcher birds at the location as well.
Other Places To Eat Near River Heads
This location is a little further north of the VK's cafe and Takeaway location. It is known for being a casual spot for families and children. Sometimes dining out can be best when it is just casual eats as they tend to be a sort of comfort food!
From a trip to Fraser Island to exploring the area itself, this alluring coastal town in Hervey Bay is just perfect for a quick trip or an extended stay! Click here for more great areas to go camping in Queensland.
Resource Links To Products We Use And Recommend
More Pages On Hervey Bay
link to Sunset Cruise In The Great Sandy Marine Park
The Sunset Cruise Great Sandy Marine Park has a lot to offer, from stunning scenery to a range of wildlife and marine life. Here are some of the things you can expect to experience on a sunset cruise...
link to Is Hervey Bay Full Of Old People?
Hervey Bay is a popular retirement destination and has a higher proportion of older residents than some other cities in Australia. However, it is important to note that Hervey Bay is a diverse...