Visiting Hervey Bay in Queensland, Australia is a true once-in-a-lifetime experience. From tropical islands, wildlife tours, and more, Hervey Bay is an adventurer's paradise.
While exploring the area is obviously a lot of fun, so is the lodging that is chosen! Having a good place to rest up is super important. Hervey Bay has plenty to choose from, so knowing some of what's out there is really helpful!
Your Hervey Bay Retreat
Lodging options come in all forms. From caravan parks, resorts, motels, and everything in between, there is a lot to consider. One of those options includes a Best Western location.
Best Western is an internationally known chain of hotels. People can really be on the fence about chain hotels, however, these locations strive to provide the best experience uniformly at all their locations to ensure that every guest has a good time.
This particular location in Hervey Bay is a stunningly beautiful accommodation choice!
Description Of The Area
This retreat aims to please its guests with peaceful and relaxing villas, views, and facilities. The building itself is a unique shape with tall dramatic roofs on balconies and two-toned colouring of white and dark grey.
Moreover, the entire building and its rooms are extremely stylish, contemporary, and simply comfortable looking. Anyone staying at this location will feel very indulgent as well as relaxed.
Popular Facilities
Two swimming pools – One swimming pool is the basic rectangular shape while the other one is a curved and fun looking pool. With crystal blue waters, these swimming pools are relaxing and chic looking!
Sauna – A retreat should be a complete getaway adventure and having a sauna on the grounds is certainly a part of that! Saunas are one of the greatest ways to unwind and release the tensions of the world. This facility puts this Best Western at the top of anyone's lodging choice list!
Private fenced courtyard – All villas have a private fenced-in courtyard. When staying at a hotel or otherwise, having privacy is really important. This is especially nice when the privacy extends to outdoor areas where a relaxing evening can be had!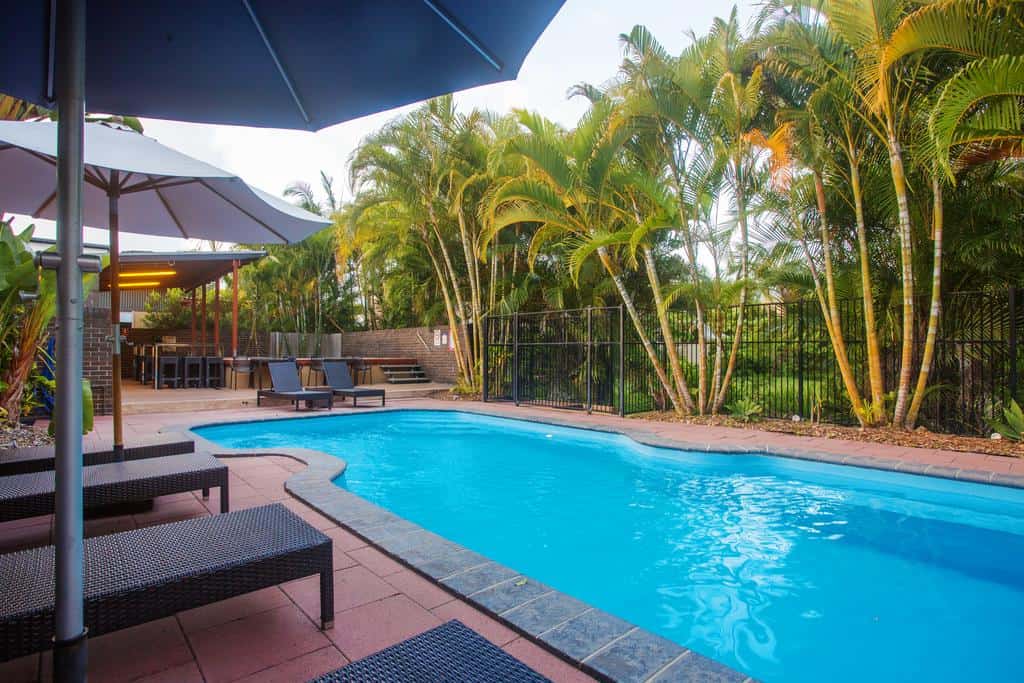 Ratings
Motels, hotels, resorts, and other types of accommodation are given overall star ratings to showcase their ability to provide exceptional quality facilities.
This is usually only in relation to their quality and not necessarily the quantity. It can also apply to the overall comfort and luxurious feel to the location that makes guests truly indulged during a stay.
For the Best Western Quarterdecks Retreat, it is rated a 5-star! A 5-star rating is really hard to obtain and most locations will fall between a 3-4.5 rating.
This rating helps guests to see that the retreat will go above and beyond to ensure all and any needs are met as well as being of utmost comfort!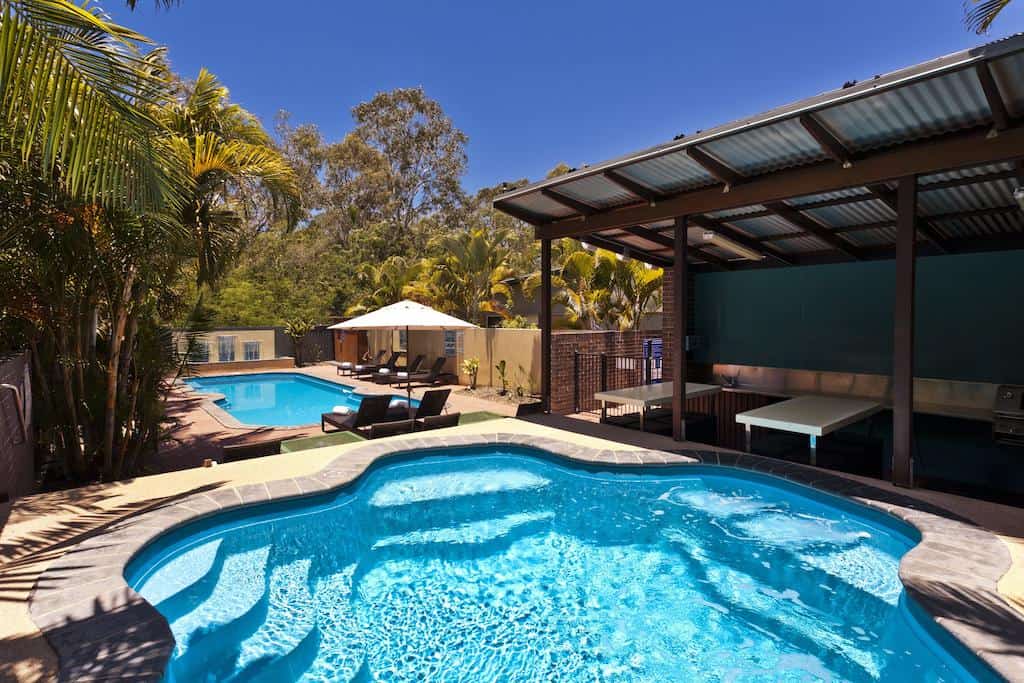 Room Types
The rooms at this retreat are absolutely stunning. They are super chic, modern looking, and have comforting colour schemes like dark grey and whites.
Moreover, the rooms in the villas are fully self-contained, even featuring in-room washer and dryer facilities! Guests can choose from 1, 2, or 3-bedroom villas depending on the needs of their group size.
With luxurious beds, feather pillows, full-sized fridges, dishwashers, etc, every villa feels like a getaway home for guests! For a night's stay (All rates are based on a two-person stay), the prices can range between $144 to $229.
The 1-bedroom villa has a queen bed, the 2-bedroom villa has a king bed and two single beds, and the 3-bedroom villa features a king, queen, and two single beds.
There is plenty of space for all sizes of groups. Moreover, every villa has its own private locking garage that is accessible through its fenced-in courtyard area.
The prices are subject to change depending on availability, type of room, time of year, and peak seasons.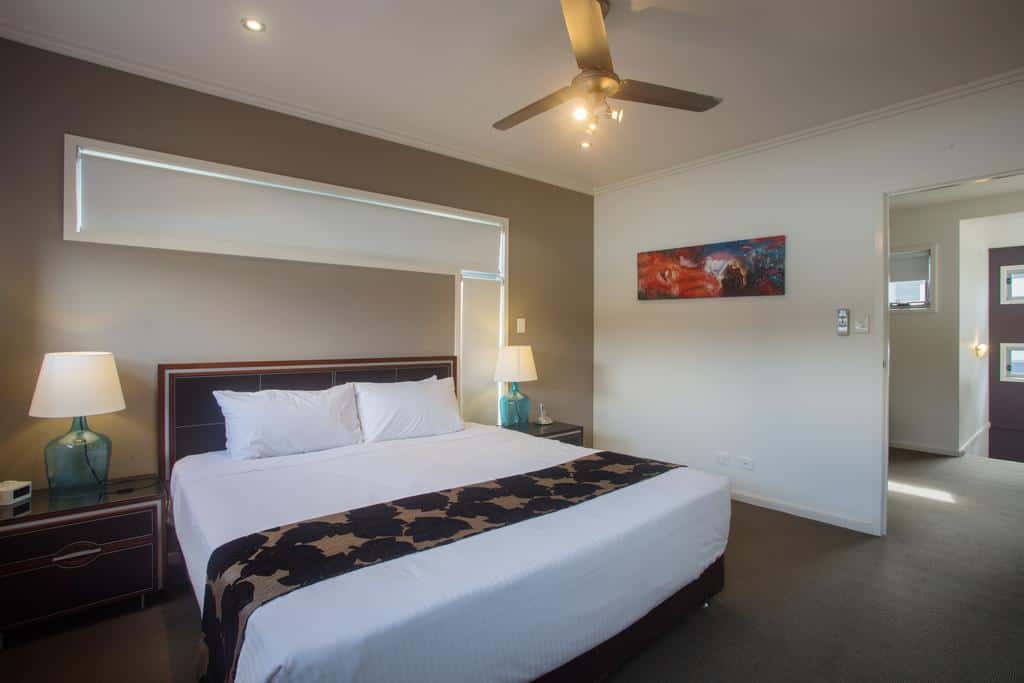 Surroundings and Location
The location and contact information for the Best Western Quarterdecks Retreat is as follows:
80 Moolyyir Street
Urangan, QLD 4655
Phone 07 4197 0888
The retreat isn't far from the Urangan Pier which is a historical pier that used to be a service pier for transportation of timber, sugar, etc.
The pier today only has 868 metres left of its structure, though it has been preserved throughout the years. It is one of the most iconic fishing spots today and the location even has a fishing festival to celebrate the pier itself.
Other notable places to check out while staying in the villas include a visit to Lady Elliot Island (by aeroplane only) to see the Great Barrier Reef. The reef at the island is the most vibrant and well-maintained parts of the reef due to its location.
The island is also well known for its manta ray population. Tours for whale-watching can be booked at the retreat and are really special to see. Hervey Bay attracts migrating humpback whales every year in their calm and temperate waters!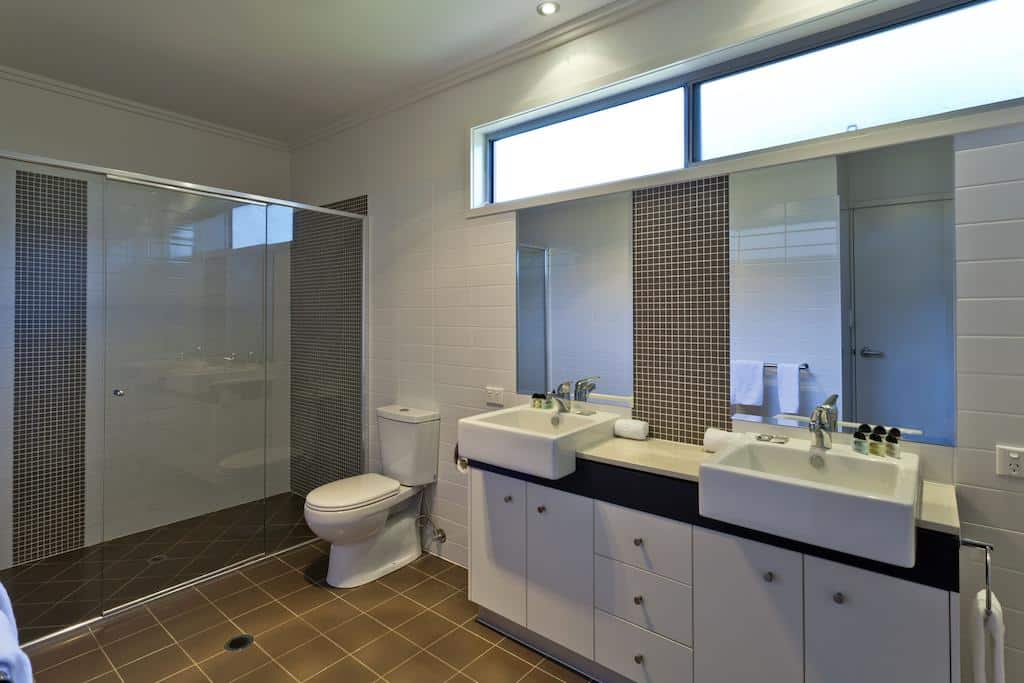 Facilities (Other than the popular ones!)
2 bathrooms (in some villas)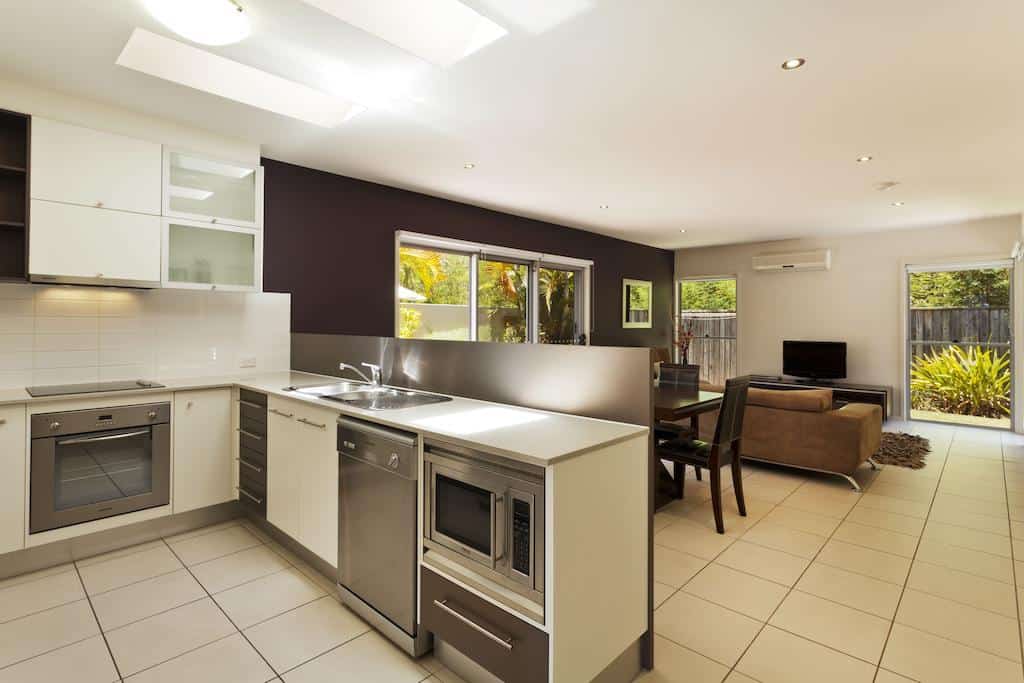 Check-In and Check-Out Times
Check-in is 2 pm while check-out is 10 am.
Staying in Hervey Bay should feel luxurious and fabulous! Those looking for a private oasis will find that the Best Western Quarterdecks Retreat is the perfect spot for relaxation!
Resource Links To Products We Use And Recommend
More Recommendations For Accommodation
link to Discovery Parks Fraser Street Hervey Bay
On the Fraser Coast, Hervey Bay is an oasis of the best natural world the area has to offer. Just across the way from Fraser Island, you will also find beautiful botanical gardens, a stunning...
link to Caravan Parks Hervey Bay
One of the most iconic ways to experience Australia is by experiencing its beautiful natural surroundings. Because the country offers an abundance of stunning landscapes from coast to coast, caravan...