Best Western Plus Quarterdecks Retreat
Motels | Units & Apartments | Resorts | Caravan Parks
Backpackers | Bed & Breakfast | Holiday Houses
Best Western Plus Quarterdecks Retreat comprising of modern two or three bedroom villas with a coastal design, Quarterdecks is a serene sanctuary that's the gateway to Noosa and its natural splendor. The accommodation boasts of intercom security, remote control gates, a designer kitchen that's well equipped, a contemporary bathroom, spacious living area and to-die-for bedrooms. The villas focus on open plan living space, allowing for a casual yet intimate ambience. Beautifully appointed with timber finishes, you will feel like true royalty throughout your stay.
There are 61 villas where you can choose from one or two bedroom villas with a private courtyard, a two level three bedroom villa or a deluxe three level villa that can accommodate up to eight people. Guests have access to in house movies, pay TV, broadband internet, direct dial phones, fax and photocopying facilities as well as a porter service.
While you're there, make exclusive use of the spa, pool, sauna and BBQ area. When you're ready to venture beyond the premises, explore Noosa's attractions and fun activities which are only minutes away. It is a haven for swimming, fishing, boating, scuba diving and snorkeling thanks to the sub-tropical climate, clear waters and endless beaches. Discovering the heritage listed Fraser Island is a must and so is hiking through Noosa National Park! There is a 24 hour attendance manager and friendly staff who will help you organize your tours and recommend which adventures to go on.
Retaining a casual atmosphere, satisfy your appetite in one of Noosa's many cafes and restaurants. You have a wide variety of cuisine to choose from and you will be content with the results regardless as the town takes great pride in their food.
This five acre, pet friendly retreat is highly valued and caters to all whether you arrive on a family holiday, a business trip or a romantic getaway, Quarterdecks is the best place to be!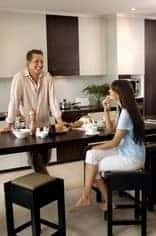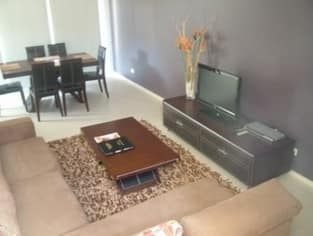 FOR ONLINE PRICES AND BOOKINGS
HOW TO FIND US
We are located at
Hervey Bay, Queensland, 4655


Or you can view our other range of Hotels and check availability below
Book Accomodation Online with us and Save Lowest Prices + No Booking Fees
If you decide to contact us by phone or fax
Please let us know you found us on Discover Hervey Bay