Queensland, Australia is one of the most iconic states to visit in Australia.
From beautiful beaches, charming coastal towns, and places like Fraser Island (the world's largest sand island!) to visit, there is plenty of local cultures to indulge in as well as idyllic landscapes and seascapes to see.
While there is a lot to take in on the eastern coastline of this country, knowing a bit more about the coastal towns that encompass Queensland is helpful!
Each one of these towns offers a little bit different an experience for visitors. This is especially true for the town of Boonooroo!
Where Is Boonooroo Located?
The Fraser Coast region of Queensland is the specific area that faces the famous Fraser Island. Between the mainland and Fraser Island lies the Great Sandy Strait which is a 70km stretch of sandy beach areas and creek systems.
The Great Sandy Strait is known to have some villages associated with its shorelines and Boonooroo is one of them!
The Great Sandy Strait and Boonooroo are located just about 57km off the Hervey Bay area and face the southwestern side of Fraser Island.
Because of its location along the Great Sandy Straight, Boonooroo is well-known for its fishing. Access to the strait's creek pathways is ideal from this area and Boonooroo offers boat hire for those looking to set sail! Boonooroo is said to be around 11.70 kilometres squared in size.
Map of Boonooroo
The Beach At Boonooroo
Australia is home to over 10,000 beachfront areas and not all of them are safe for swimming. Because Boonooroo lines the Great Sandy Strait, it has more foreshore areas than large stretches of the beach like other parts of Queensland.
The foreshore areas aren't patrolled, so swimming should be done cautiously and not too far out. These foreshore areas are lined with lush mangroves and other beautiful landscapes that help make the Great Sandy Strait location so incredible.
While there isn't a direct beachfront, there is an esplanade that runs along this foreshore area where the sand meets the sea. Walking this area is fascinating and the sandy foreshore areas can still be strolled upon as well.
Even though there isn't a large beach area, the waters around these foreshores are great for fishing and boating. There are some areas that have boat ramp access, especially in the nearby Tuan.
These access points make jet skiing, boating, and fishing in the straits the perfect way to spend the day!
Things To Do At Boonooroo
While Boonooroo and other Great Sandy Strait villages aren't very big, they do still offer a lot of things to do! This includes within the town itself and heading to Fraser Island. Below are the top things to do while in Boonooroo, Queensland!
Fishing And Boating In Boonooroo
Bream, tailor, salmon, etc. are known to frequent the waters surrounding Boonooroo and the Great Sandy Straits. Boating is extremely popular for those looking to catch something!
Boating along the waterways is also a fun activity for those looking to simply enjoy the sun and water!
Check Out The Bowls Club At Boonooroo
Bowls clubs are popular around Australia and the Boonooroo Sandy Straits Bowls Club

is a beloved location. It welcomes new members and visitors, so everyone can check out this exciting place.
From lawn bowling, catering services, and even keno and pokies there is something to catch the eye of everyone!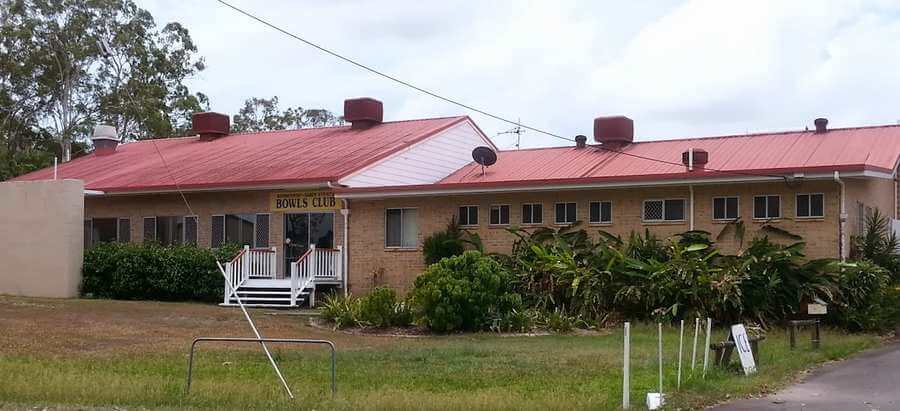 Try The Boonooroo Golf Course
Golfing is another great pastime in Australia and there are various golf clubs around the country.
Boonooroo has a golf course and tavern

that is known for its excellent customer service, comfortable environment, and delicious food. There's a 9-hole, 18-tee golf course for looking to break out the clubs!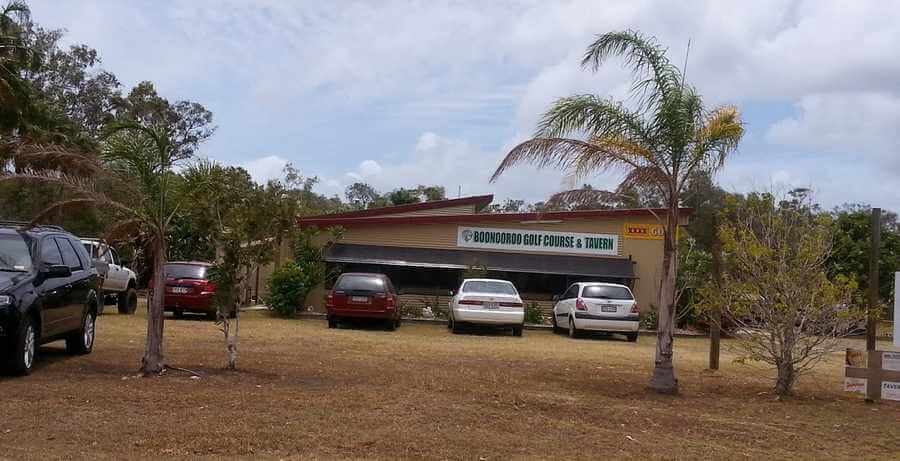 Visit The Poona National Park
Approximately 16km away (a 16-minute drive) is the Poona National Park. Australia is full of idyllic national parks and dense forest areas, however, Poona National Park

is a little bit more unique.
This park is unique because it is home to various endangered shorebirds and trees, other wildlife including kangaroos, and a wide variety of flora.
While camping is not permitted here, photography is allowed since the surroundings are simply serene.
Walk The Boonooroo Esplanade
The small esplanade in Boonooroo might not be as exclusive as the one in Hervey Bay, however, it still gives way to incredible foreshore ocean views and views of the surrounding areas.
It gives visitors a chance to visit the various foreshore shorelines facing Fraser Island as well.
Boonooroo is quaint and exciting at the same time! Guests can enjoy fishing, bowling, golfing, or sightseeing in its naturalistic surroundings! No matter what, the village is a peaceful and relaxing place to visit!
Accommodation At Boonooroo
All adventures start with proper lodging! Boonooroo is most known for its caravan park, however, there are some other lodging options available in nearby areas. Below are the accommodation options in or near Boonooroo!
Boonooroo Caravan Park
Caravan parks are a staple in Australia as its residents and tourists enjoy the views of the great outdoors as well as a camping-like environment.
Those looking to relax, unwind and enjoy the naturalistic surroundings of Boonooroo will find this caravan park perfect. It does have a swimming pool for those looking to take a dip!
It also includes powered slab sites for bringing your own caravan or RV.
There are also unpowered sites, hot showers, a camp kitchen, bbq, a playground, and laundry facilities! Additional information about the park, including fees, should be obtained by contacting them at 07 4129 8211.
Mineral Sands Motel
Located a short 24-minute drive from Boonooroo, Mineral Sands Motel is in Maryborough. This motel is a two-storey location with rooms that are bright, modern looking, and well-lit.
All rooms come with the basic necessities (i.e., hairdryer, etc) and also free wifi and free guest laundry. There are a king or queen bedrooms as well as single beds. The rooms cost anywhere between $120 – $170.
There are other lodging choices including Kingfisher Bay Resort on Fraser Island to consider as well as other locations in Maryborough. However, these are the two most popular choices nearest to Boonooroo!
What Is The Weather Like At Boonooroo
The weather in Boonooroo is warmer, as much of Queensland tends to be. The averages that are typically from September to December tend to range anywhere from 26 to 31 degrees Celcius.
Rain is typically seen more in the month of December based on these figures. No matter what time of year someone visits Boonooroo, the weather is generally agreeable.
Those looking to head out for boating or fishing will find these temperatures quite a delight as well!
With decent weather, prime fishing locations, scenery that is breath-taking, and so much more to see and do, Boonooroo, Queensland is the perfect destination for anyone!
Resource Links To Products We Use And Recommend
More Pages On Other Areas