There are many things to do and explore Fraser Island and its scenic landscape. You will be amazed by the beauty of Lake McKenzie (a freshwater lake), delighted to see the Maheno (one of the islands legendary shipwrecks) and The Pinnacles (coloured sands), all these and more.
For more tours to Fraser Island click here for the most current pricing available.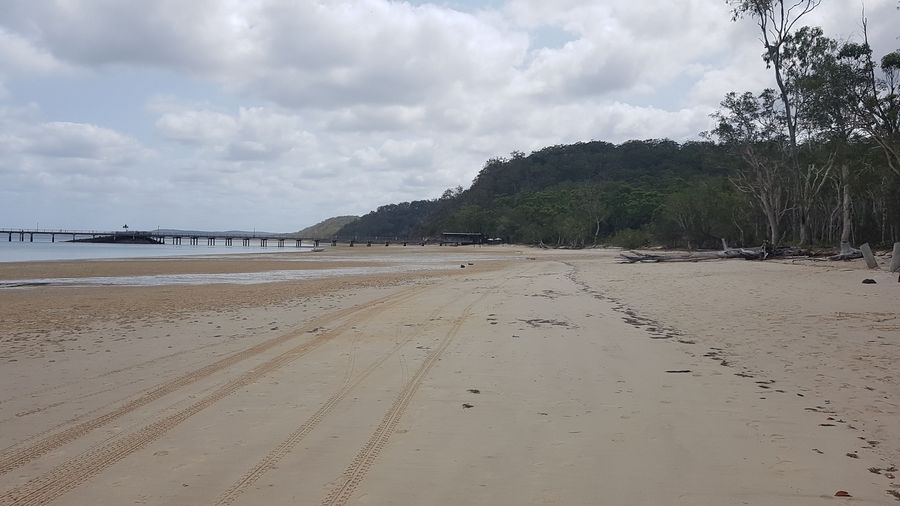 | | |
| --- | --- |
| Boating And Fishing | Swimming on the beaches or lakes |
| Four-Wheel Driving | Bushwalking |
| Sightseeing the Natural Surroundings | Picnic Areas |
| Guided Tours | Camping |
Go Out Boating Or Fishing Off Fraser Island
Considering that many of these accommodations are located beachside, fishing something to absolutely partake in! Fraser Island and the Fraser Coastline on mainland Australia is well known for its peak fishing spots!
All levels of fishermen are welcome to tackle the waters for a relaxing day of fishing or even a more competitive approach for obtaining a great catch!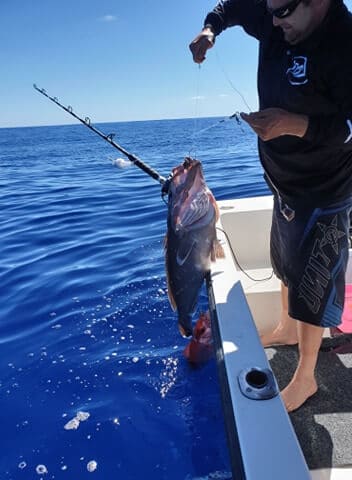 Things To Know When Fishing On Fraser Island
You can fish right off the beaches of Fraser Island, but please take note that some beaches can have large surf and strong currents so please stay safe if fishing in these areas.
For recreational fishing, you do not need a permit for private fishing on the Island, but you still must make sure you follow the rules on fishing bag and fish size limits.
Fishing is allowed in many zones, except marine national park zones.
Please keep all fish stored away from dingoes the same goes for any bait or burley you have with you.
Any fish remains or unwanted bait needs to be buried below the high tide mark on the beach.
It's best not to bury the fish waste when any dingoes are around, we don't want them to rely on finding the waste with humans around.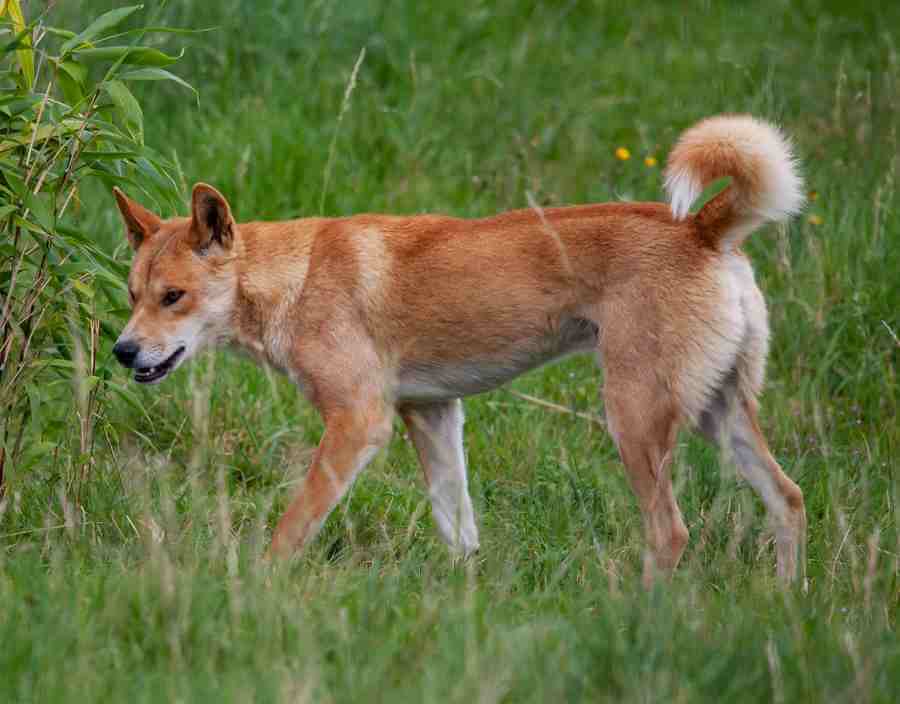 Don't leave fish bait bags or old fishing line around, please use the bins provided to keep the Island clean.
Cleaning of any fish is not allowed in any of the camping areas on the Island.
Freshwater fishing is not allowed on Fraser Island, all the lakes are protected this means no taking bait from the lakes or streams also.
Watch For Those Below The Waters
In all of the signed areas, you must follow the rules and keep speed to a slow pace. The Island has areas marked as go-slow zones to keep impact to any turtles or dugongs to a minimum.
Boating Tips When you are in these designated areas :
Use a non-planning or low displacement mode.
Watch for all marine wildlife like dugong or turtles.
High speed can kill the local wildlife if they get hit from a boat, take care when you are over seagrass and coral reefs.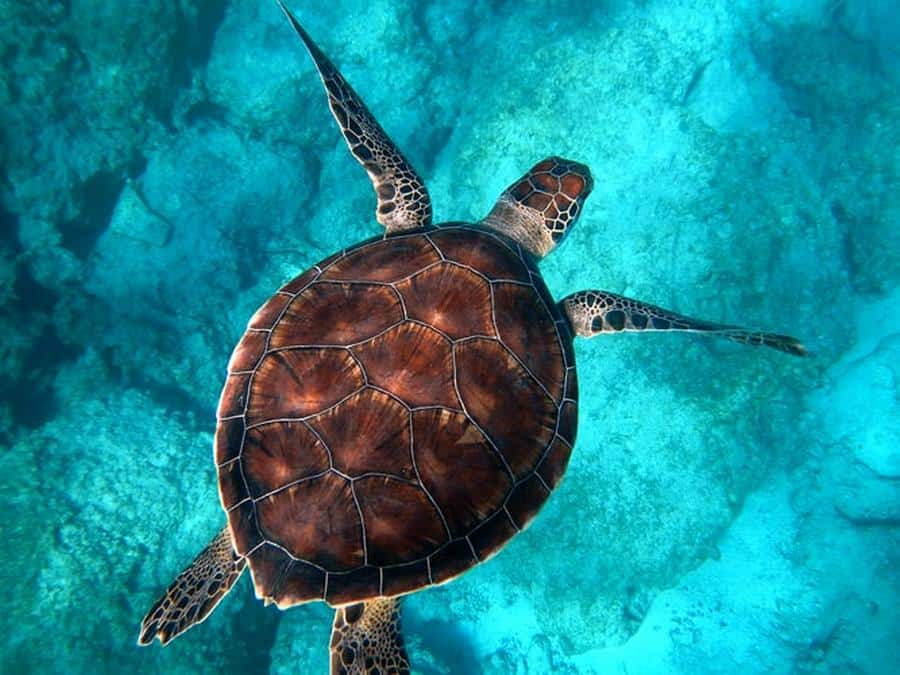 When you need to anchor only do so on the sand as seagrass or coral reefs are easily damaged from anchor's.
You can easily remove delicate seagrass and break up the coral reef, be sure to use the right anchor for the area you are fishing in, motor up your boat to stop it dragging the anchor when retrieving.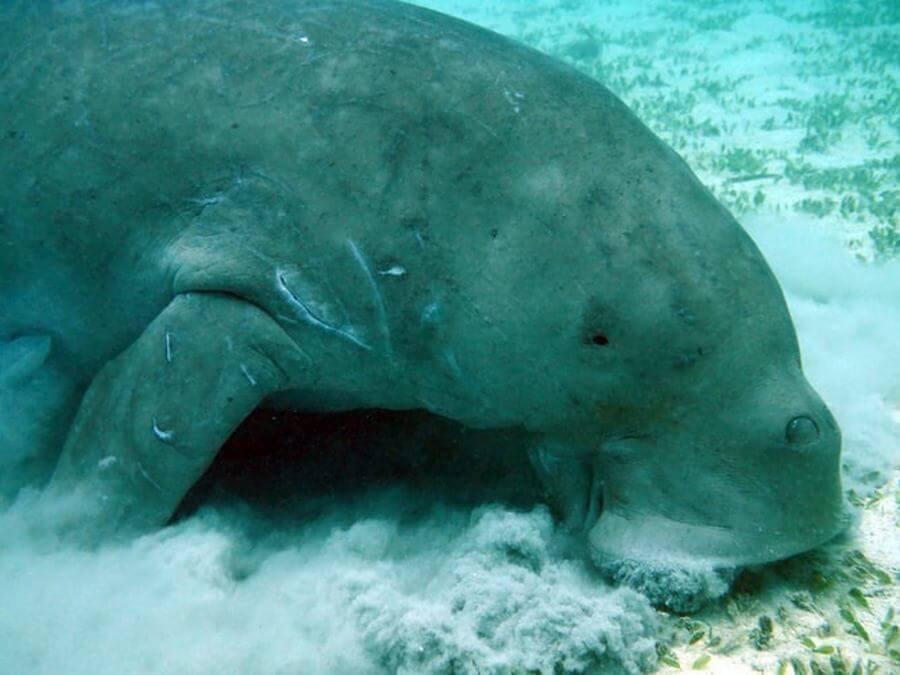 Visit The Corrigin Sand Blow
If staying at the Cathedrals on Fraser, the Corrigin Sand Blow is only about 1.5km inland and is a spectacular sight to behold. These amazing formations of sand are mother's nature own artwork.
They are created by ferocious winds that blow sand inland from the ocean's shoreline. They are truly magical to see!
Fraser Island Beach or Lake Swimming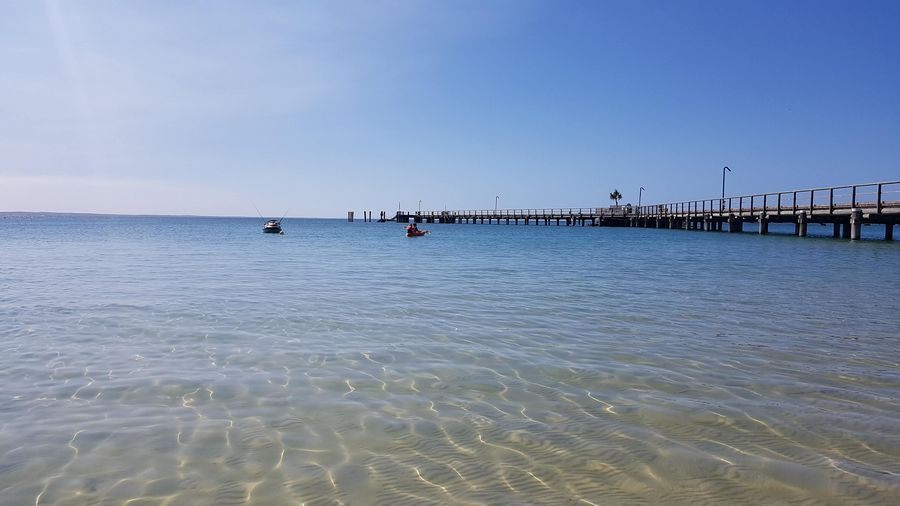 Safety Tips While Swimming At The Beach Or Lakes
There are no lifesavers on the Island, some people have had accidents in the water, care must be taken at all times.
Never let children in the water alone.
It's best not to swim in the ocean as it has no patrolled swimming areas plus there are also sharks and rips.
No diving in the water, quite a few injuries have taken place from doing so.
Lake Wabby and its sand dunes are not to be used for rolling or sliding down as spinal injuries can happen.
Don't sit on the rocks in the surf, as large waves and swell can wash you away fast.
Take UV rated shirts
Visit The Fresh Water Lakes
Lake McKenzie is absolutely stunning and should be on every guest's list of places to visit! It is a freshwater lake that is a prime swimming location.
It is also surrounded by the Great Sandy National Park, giving guests the opportunity to explore everything around it as well!
However, Lake McKenzie is not the only lake on Fraser Island that is a treat to visit! There is also Lake Wabby and Lake Allom. Lake Wabby is home to a giant sand-blow and is considered the deepest lake on the island.
So not only is it great for swimming, but the view of the sand-blow is a plus as well! Lake Allom is known for its turtles and surrounding forest area.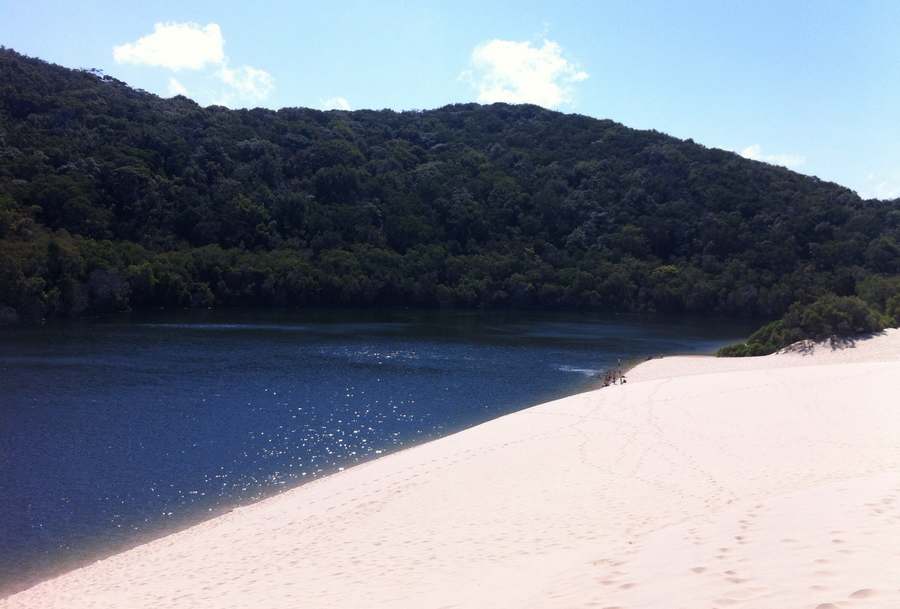 Four-Wheel Driving Around The Island
The beaches on the Island are only to be used by high clearance four-wheel drives, and its best to use low range. Before you drive on the sand put it in 4×4 and if you need to lock your hubs in please do so.
Watch for all road signs, just as you would on the road, the same rules apply for Queensland roads as they do here on the beach.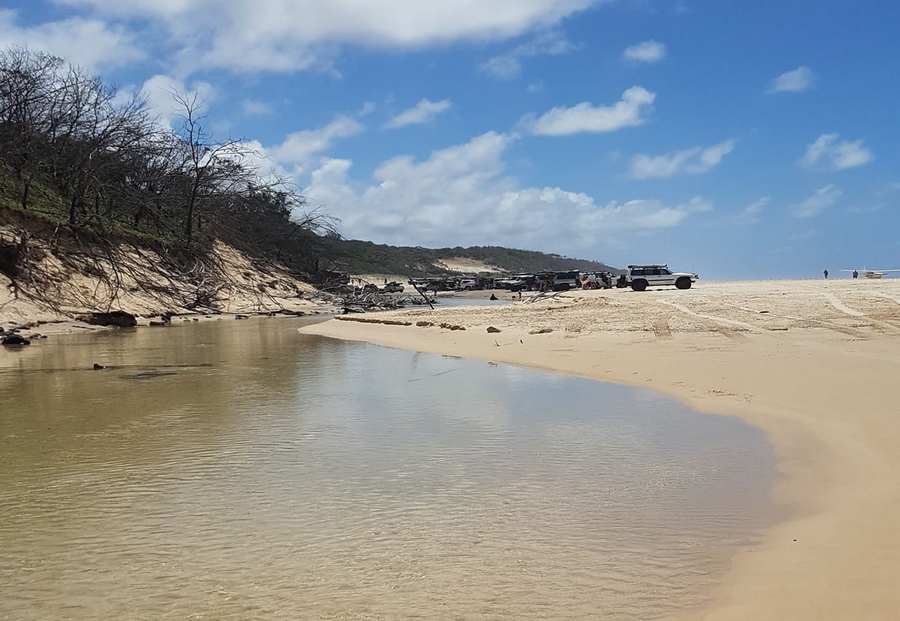 Most of the walking tracks and Islands scenic features can be accessed from these drives, All camper trailers have to be of high clearance and suit the four-wheel-drive that's going to tow them.
Fraser Island does not suit caravans so please do not bring them or other trailers. Road conditions can change at any time.
After long periods of dry spells, or a lot of rain you will experience some difficulties travelling on the Island tracks. Please check on the beaches or the condition of the road before you travel.
For more tours to Fraser Island click here for the most current pricing available.

Try Out Fraser Island Bush Walking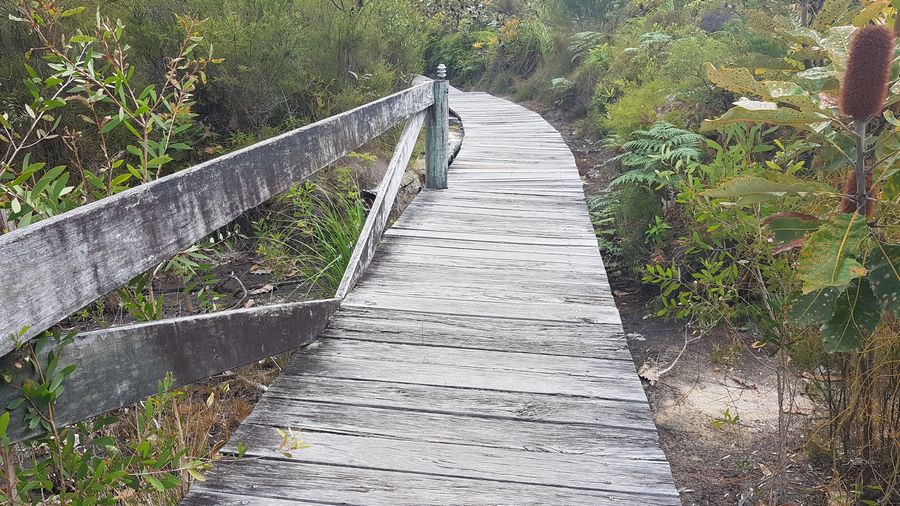 One of the best ways to see the Island up close is on the walking tracks. With many tracks to choose from starting with the boardwalks in the rain forest, short walks around the lakes or treks to the sand blows.
Walking Trek On Fraser Island
If your up for a much longer walk you could always try the 90km Fraser Island Great Walk

, it has many campsites along the way for the great camp out experience.
You will see the untouched landscape and vast natural beauty along the Great Walk.
While the entire 90km Great Walk can take from 6 to 8 days to do, there are many short walks featuring from just half day to the longer full-day treks.
To walk the Great Walk track you will need a topographic map and compass to do the whole 90km trek.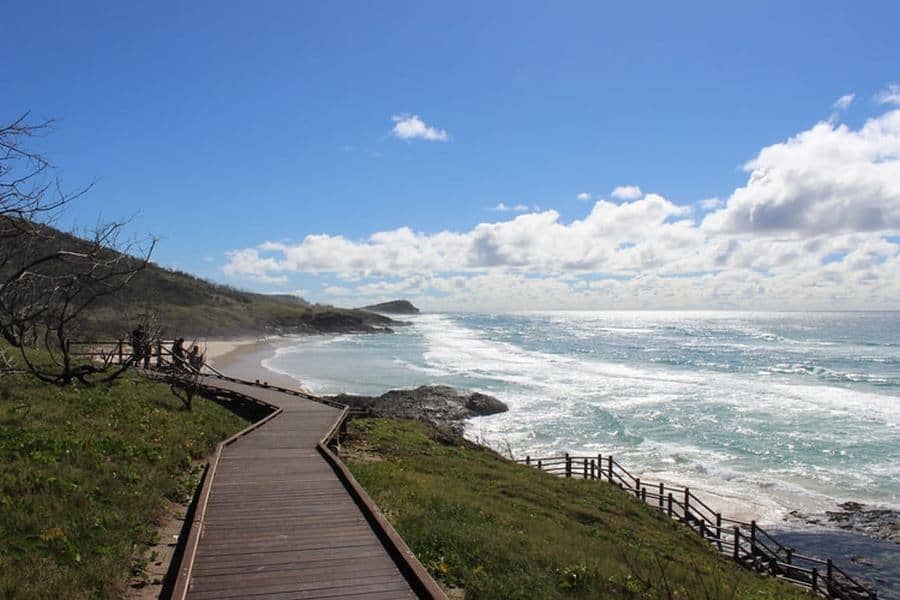 Fraser Island Sightseeing The Natural Surroundings
Spend some time on the sights of Fraser Island and you will love the parks features. Only walk on the tracks, do not head off the formal walking areas or the main roads.
The Places To See Are
These pools are just like a spa bath but natural from the sea.
At almost 200ha its claimed to be the biggest water lake in the world.
This little historical lookout spot was given its namesake by James Cook back around the late 1700s. There is much to see from the lookout, especially turtles, but even sharks can be seen here as well! It is a vantage point for seascape views too!
This is where many walkers leave to start their walk, in the rain forest using the Wanggoolba Creek boardwalk, also see the Basin Lake and visit Pile Valley.
Considering that the rain forest environment is a large portion of Fraser Island, its essential to visit it! Central Station campsite is a splendid place to camp and enjoy all the beauty of the rain forest.
The rain forest is full of so much wildlife and plant life that really breathtaking for guests to experience!
Known for its very white soft sand and rich blue water there are easy walks to the close-by picnic spots.
The water here is deep… very deep, in fact, it's the deepest on the Island.
This freshwater creek that flows along the banks and right out to the beaches, It's a great spot to cool off.
View the vast shoreline of the Great Sandy Straits, just take a short walk off Kingfisher Bay Resort.
Right next to the rain forest you can cool off in this shady hollow, watch for the freshwater turtles from the platform, please note no feeding is allowed.
Wungul Sandblow
This natural sand blow offers the best coastline viewing from its dune crest.
75-Mile Beach is famous for its beautiful sands, but ultimately, the Maheno Wreck is the star attraction. This piece of history sits among the shore of the beach and was washed up there since 1935.
The skeleton of a ship is a rich historical piece and draws attention from all guests as its truly amazing to see in person. It makes for a great picture opportunity as well.
Waddy Point Headland
See all of the natural wonders of the beach with sea turtles, stingrays and sometimes even sharks off the coastline.
Binngih Sandblow (Waddy Point)
Here you will see views of the famous lighthouse at Sandy Cape on Fraser Island, Also Marloo Bay and Waddy Point.
This is home to many types of water birds, you can watch them in the reeds and other parts of the nearby lake. Close by you will also see Banksia trees and Melaleuca woodlands.
Use The Picnic Areas For A Nice Lunch
You will find many day areas on the Island have picnic benches, drinking water is not always the best so it's better to bring your own, toilets are also found in the picnic area.
Some offer the use of sheds for shelter, barbecues for cooking, plus sinks for washing your dishes.
Take A Guided Tour Of The Islands
There are many tour operators you will find they offer everything from one day tours, up to 5 – 7-day tours ( more info coming soon), There are many tours also available if you're staying at Rainbow Beach or for all Fraser Island Accommodation Please try here.
For more tours to Fraser Island click here for the most current pricing available.

More Maps of Fraser Island
Resource Links To Products We Use And Recommend
More Pages On Fraser Island
link to Is Driving On Fraser Island Difficult?
Fraser Island is Queensland, Australia's most exclusive island. It is a popular word heritage site that boasts lush flora, ancient rainforests, and a wide variety of wildlife. Even though the island...
link to How Long Can I Stay On Fraser Island?
Fraser Island is not only the largest sand island in the world, but it is also home to the last purebred dingo population, amazing rainforests, gorgeous beaches, and is a breeding ground for humpback...