Needing to escape the big smoke and hustle and bustle of the bigger city living then Maryborough makes for one brilliant destination bound!
Step back in time, enjoy the outdoors of a more country life environment where rural meets the modern in the welcoming you receive.
Maryborough, is a small city boasting a host of many accommodation outlets that welcome and invite you to stay in a relatively quiet and peaceful setting environment.
With plenty of hotels and motels to choose from and some being pet-friendly as well as catering for the elderly and disabled with improved features to make their stay easy and enjoyable also.
The locals wish you an enjoyable stop-over or stay when visiting the region and go out of their way to make you feel like you are welcome with their high-class hospitality.
Hotel and motel accommodation
Pet-friendly accommodation
Elderly / Disabled accommodation
It is easy to see why so many whom either plan to visit Maryborough or accidentally stumble upon the city opt to return time after time not only for the fascinating things there is to do while in the area but for the nature that presents with such pride and friendly locals who dote on their old town, now a city and dote on visitors alike also.
What's It Like To Stay In Maryborough?
The city of Maryborough is a delightful place to stay all year round with its colonial, military and antique heritage appeal that is a fascination to people of all ages. Markets, festivals, river cruises, lush garden landscapes and National parks nearby to explore along with a shopping hub and plenty of quiet and peaceful accommodation outlets.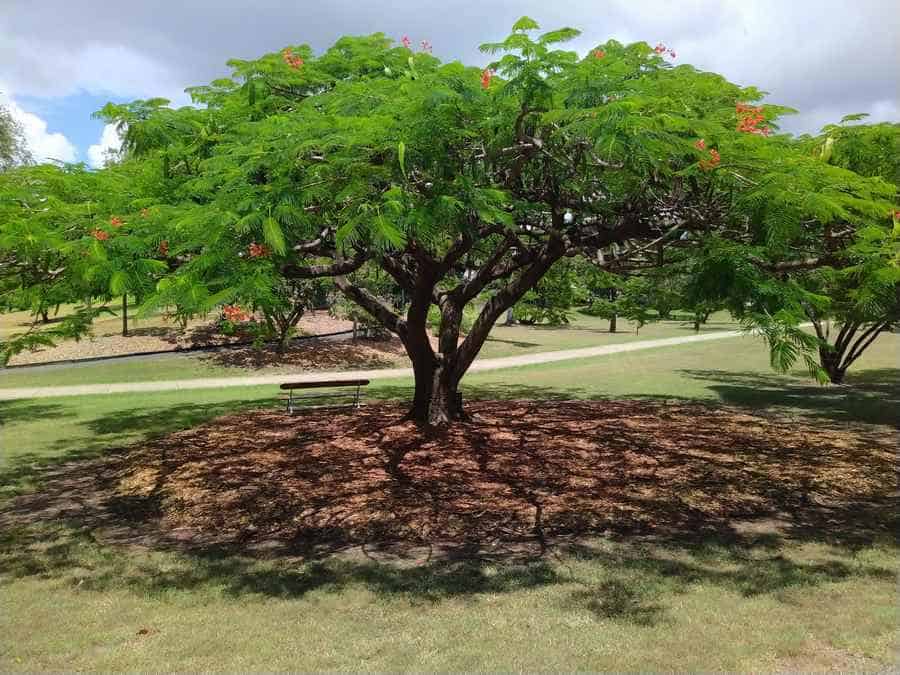 What Should I See While I'm In Maryborough?
Maryborough in Queensland offers you a heritage experience with sights such as 140-year-old Brennan and Geraghty's Store Museum, the Maryborough Military and Colonial Museum, Anzac park and heritage registered Queens Park along with the annual festival celebrating the life of author Pamela Travers who is the creator of the world-famous Mary Poppins novels.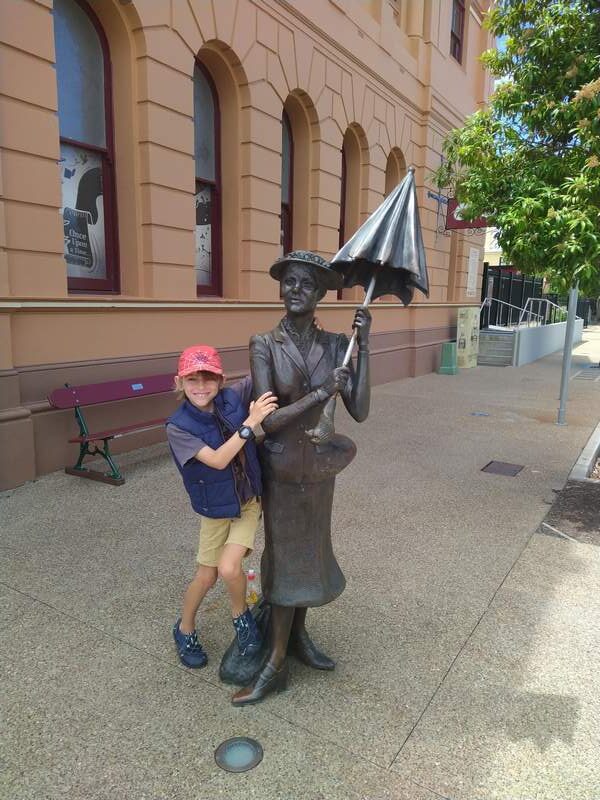 Where Is The Best Place For A Stay In Maryborough?
Carriers Arms Hotel in Maryborough, Queensland is the best place for people of all ages and requirements in accommodation when visiting Maryborough. Modern, air-conditioned rooms, bar and bistro, bottle shop, gaming room, functions room and a pool combined with easy location and budget-friendly affordability price range.
What Is The Best Accommodation Option For A Family Trip To Maryborough?
Wallace Motel and Caravan Park, situated on Ferry Street in Maryborough, Queensland offers your family trip many self-contained accommodation options to choose from with motels, cabins, powered and non-powered camping sites, free Wi-Fi, camping kitchenette, BBQ area, swimming pool and is pet-friendly.
How Much Does It Cost To Stay In A Hotel In Maryborough?
Staying in Maryborough will cost one individual approximately $15 to $140AU dollars per night stay. Maryborough is a relatively budget-friendly city to visit with $15.00 AU affording you to stay at the camping facilities and the higher end of approximately $140.00 AU affording you a hotel or motel accommodation featuring self-contained living, air-conditioning, a pool, plenty of parking and bistro-style or restaurant dining facilities.
What Are The Best Pet-Friendly Hotels In Maryborough?
Maryborough Motel and Conference Centre in Queensland is a pet-friendly hotel where your pets feel at home in the spacious rooms, a conference room, easy car parking, free Wi-Fi, restaurant, bar and a large pool with outdoor recreational areas to allow your pets to roam in the sunshine.
What Are The Best Hotels With A Pool In Maryborough?
Three of the best vacation accommodation outlets in Maryborough, Queensland offering large, well-shaded outdoor pools are Maryborough Caravan and Tourist Park, Ned Kelly Motel and Maryborough Motel and Conference Centre.
How Should I Get Around Maryborough?
Venturing around Maryborough, Queensland can be enjoyed by vehicle, 4WD, Wide Bay Transit bus service operating most days – exceptional of some public holiday days. Hire or bring your bike and make use of the bike paths to travel around Maryborough or choose to site see on foot as most accommodation outlets are within walking directions to shops and the city's main tourist hub.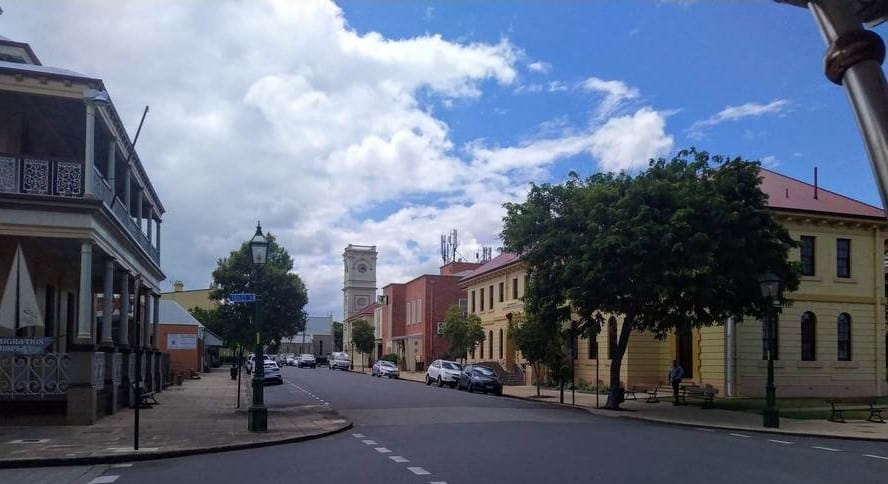 What Is The Seasonal Weather Like In Maryborough?
Maryborough, Queensland has exceptionally beautiful weather most of the year around averaging in the mid 20 degrees throughout most of the year with enjoyable sunny skies, with the exception of the warmer months in summer where temperatures rise to the mid 30 degrees to low 40's by day and drop back to the more pleasant 20s by night. Summertime also brings a much higher, denser humidity to the air quality resulting in a sticky feel.
In winter, the temperatures average out to around 15 degrees to low 20s by day and drop back to a much cooler 8 degrees or lower by nightfall. Wintertime develops a chill to the air quality depending on how low the atmospheric temperatures decide to drop.
How Should I Get To Maryborough?
You can access Maryborough, Queensland in the Wide Bay Burnett easily by vehicle, train, bus, plane, bike or hiking if it takes your fancy! Maryborough is approximately 3 hours from Queensland's capital city of Brisbane and in just a little over 4 hours, you can reach this destination from Rockhampton in North Queensland.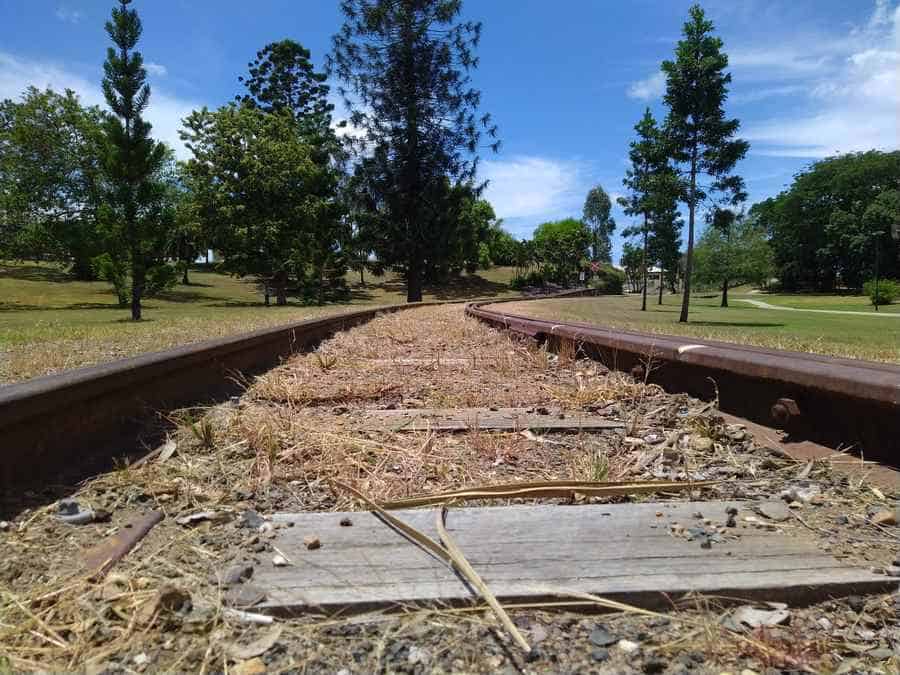 Maryborough Accommodation Qld
Below are the TOP 10 accommodation outlets in Maryborough that offer you a complete variety of comforts that are bound to impress even the fussiest of travellers.
We've researched and located the very best in affordability combined with as many extra offerings that a single person or a large family could wish for when searching for accommodations in the heritage city area.
Maryborough accommodation outlet price ranges vary between approximately $55 per night, right up to around $200 per night depending on your budget and requirements.
We took into consideration location, peace and quiet, room facility offerings, as well as ensuring there was a swimming pool for your summertime travel stop-overs along with finding some of the loveliest pet-friendly stays so not only you enjoy your visit to Maryborough, but your beloved pets are also well entertained.
Another vital add-on we felt was important was making sure each of the below accommodation outlets provided close proximity to take-away eateries, supermarkets or had a bar and bistro or restaurant within their business so you, the guest, could be within walking distance to any food and beverage you prefer.
Whether you are planning to stay in Maryborough for one night or for a whole week, we really have got your very best intentions at heart when we compiled this article FULL of all the relevant information you would want to know when making your bookings at any of the magnificent vacation businesses below.
Welcome to Maryborough. A country that feels like a city situated 3 hours from Queensland's major capital city of Brisbane and home to 27,282 friendly, knowledgeable and proud residents who look forward to making your visit to their city one you will be wishing to return to in the near future.
To Book Accommodation In Maryborough Click Here

Carriers Arms Hotel/ Motel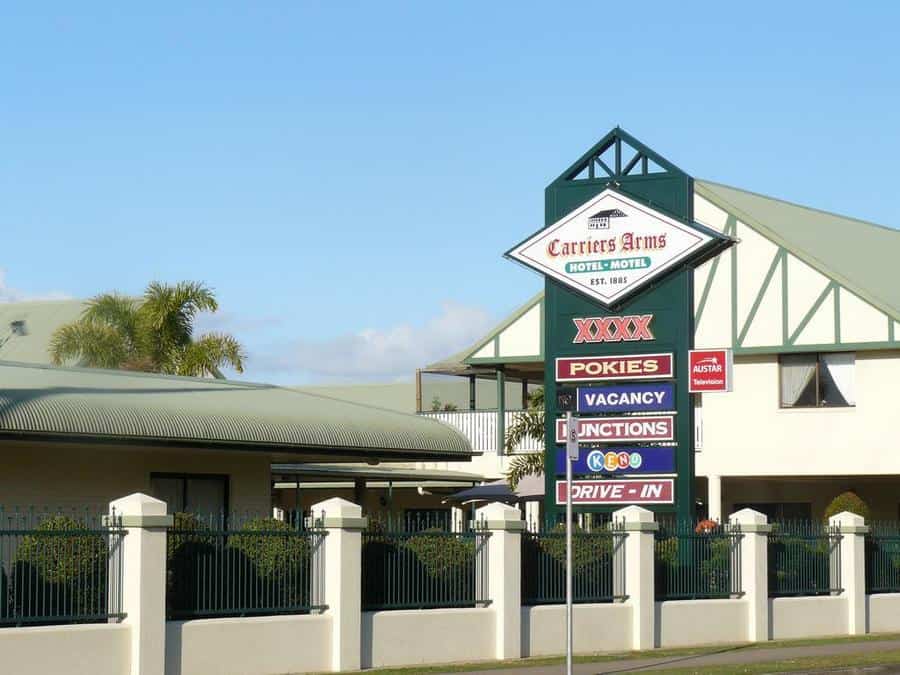 405 Alice Street, Maryborough, Qld (07) 4122 6666
Free Wi-Fi
Laundry Facilities
Restaurant/Bar/Bistro
Live Music
Recreational area
Outdoor pool
This comfortable and more importantly, affordable accommodation outlets is one of Maryborough's favourite spots where visitors travelling through the city come to stay.
Boasting pretty much everything you could possibly think of needing under the one roof is possibly why the Carriers Arms is deemed one of the top spots for a stay-over.
Guests have noted the friendly staff upon arrival, along with the very spacious rooms that are fully air-conditioned and come with free Wi-Fi also.
There is also a laundry on-site for those who wish to stay a little longer than one night and free parking is available within the residence area.
If all of the above is drawing you in, we've yet to share what many believe is the big draw-card for guests returning time and time again and this much-loved business being one of the most successful of its kind Maryborough has to showcase.
How does a full restaurant, bar and bistro together with a large gaming room so you can watch all your lives sports action whilst you enjoy a cold beer from the bar sound?
Live music is also a regular at the Carriers Arms Hotel/Motel and if you prefer some time to chill out and unwind, there are plenty of spaces outdoors from the business within the grounds to relax around, including an outdoor pool.
This business also boasts the top spot for location and is a short 3-minute drive from the huge golf course for those enthusiastic golfers and approximately 15 minutes drive from Poona National Park

for those who love a hike or a stroll in the outdoors utilising the day exploring the magic of the surrounding areas.
BEST FEATURE: Restaurant, Bistro and Bar on-site Click here to check current prices on booking.com

.
Wallace Motel And Caravan Park
22 Ferry Street, Maryborough, Qld (07) 4121 3970 booking link here
Budget-Friendly
Close to Shops
Pool On-site
Pet-Friendly
You probably won't find a better budget-friendly option to accommodate those tired heads from all that driving that when you stumble upon Wallace Motel and Caravan Park in Maryborough.
This business offers you a unique and more self-contained, peaceful and rather private stay when you make your booking with them.
Caravan enthusiasts have ventured to this location for many years with many guests returning year after year to enjoy the location this business offers, along with the low prices on offer all year round.
If you aren't a caravan or camping fan, that is fine as they also offer you fully self-contained cabins or there is the motel if you prefer that option also.
Variety really is the spice of life and this business has thought of it all purely for your enjoyment, comfort and to give you as close to as possible, a 'home away from home feel.
When we spoke of the location above, we meant LOCATION! Wallace Motel and Caravan Park is the closest accommodation park situated to the major Maryborough shopping hub, where nearby, markets are also hosted weekly.
This really is an added bonus for those who have arrived to put their feet up and relax and enjoy taking a short stroll by foot to the main city hub without having to drive around looking for parking.
Another huge add-on to this accommodation outlet is that it is pet-friendly, so your loveable little fur-babies are more than welcome to join you on your trip!
Animal lovers can rest assured their fur-babies are more than welcome at Wallace Motel and Caravan Park where the hosts enjoy meeting an array of pets that have travelled the journey to see them.
What are you waiting for?
Come meet your hosts, relax, enjoy a home away from home vibe, with easy to access sites that are all road marked for your accessibility, bring your furry loved ones, enjoy the location around by foot, a dip in the pool that overlooks the Mary River for added relaxation!
BEST FEATURE: Budget-friendly
Maryborough Motel And Conference Centre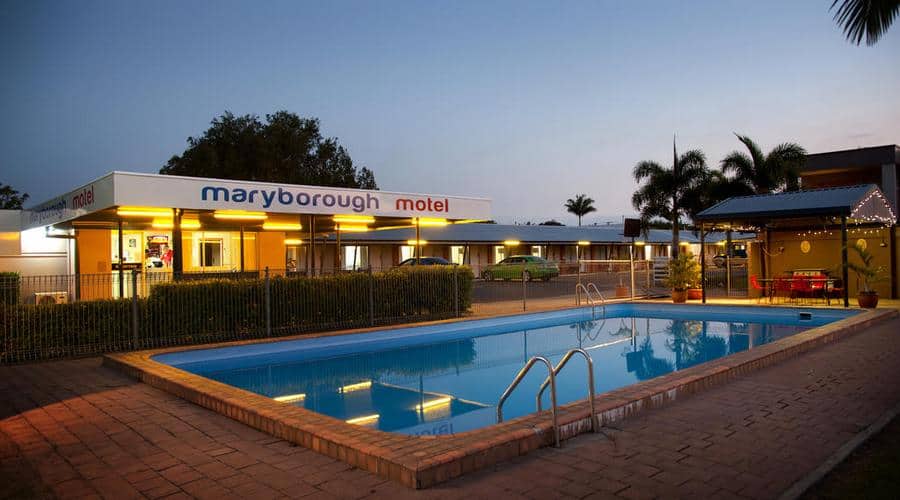 298 Walker Street, Maryborough, Qld(07) 4121 5255 Booking link here
Conference Room Facilities
Parking for larger Vehicles
Pool On-site
Fully Air-conditioned Rooms
Restaurant On-site
When you make a booking with the friendly staff at Maryborough Motel and Conference Centre you can expect your stay to be one you will absolutely return to in the near future.
This spectacular accommodation choice boasts not only a conference room for businesses and people who are looking for the ideal location to host their next board room style meeting but also is a great place to book your reception for your upcoming wedding.
Offering you spacious, private rooms, air-conditioning and free parking for not only your standard vehicle but also for larger vehicles such as buses, trucks and trailers also.
Wrap your taste buds around some of the local flavours the chef has to display when you dine in the restaurant within the complex or opt to purchase your own food and beverages and enjoy the BBQ facilities provided outside near the large welcoming, fenced off pool area.
This business can be easily located just off the main Bruce Highway which leads you into Maryborough, so it is never a missed nor searched for accommodation outlet for those who tend to get a bit lost in looking for their pre-booked motel!
Maryborough Motel and Conference Centre welcomes you to come and enjoy the peacefulness they have on offer as you sight their lush landscaped gardens and enjoy being away from the hustle and bustle of your busy life.
BEST FEATURE: Conference room/ Large vehicle parking accessibility. Click here to check current prices on booking.com

.
Maryborough Caravan And Tourist Park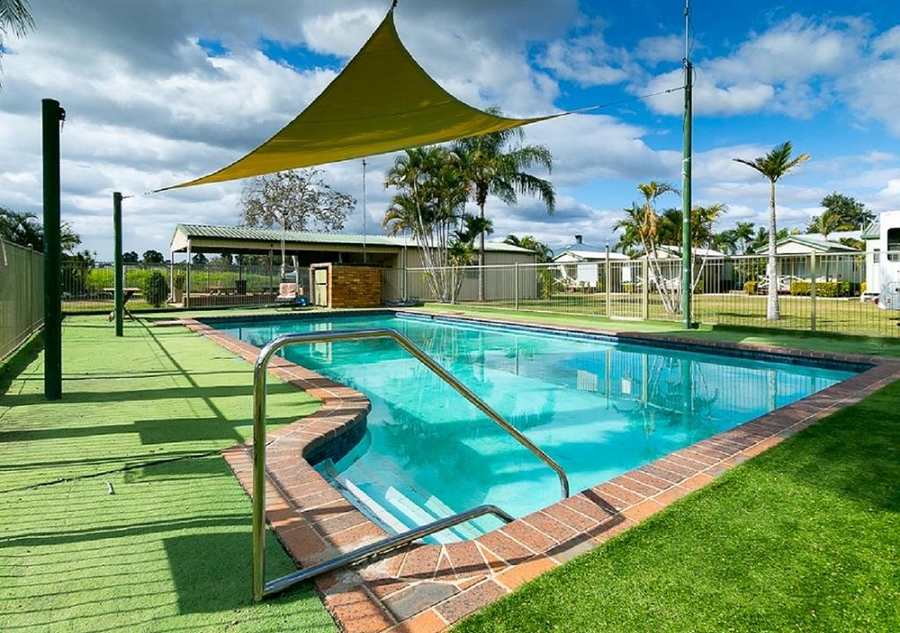 209 Gympie Road, Tinana, Maryborough, Qld (07) 4121 6379
Family-Friendly
Pet-Friendly
Caravan or Cabin
On-site Activities
1 indoor Pool
1 outdoor Pool
Outdoor BBQ Facilities
Deciding to take the whole family away for a holiday can sometimes plunge you into planning!
Many parents wonder what accommodation is on offer in Maryborough with things for the whole family to enjoy together without having to stroll too far.
This is where the hosts at Maryborough Caravan and Tourist Park have given considerable thought to their guest offerings and this truly is one of that family fun, action-packed parks you will want to return to time and time again!
Caravan travellers have long enjoyed stopping into this spot for their stay and for larger families who have hit the open road in their 4WDs, the cosy cabins are incredibly spacious and inviting being situated in some of the most pristine surroundings of lush lawns and palms for privacy.
So what was that long list of things to keep the whole family occupied and entertained?
Your hosts welcome you to enjoy their outdoor, shaded pool, lawn bowls grounds, a games room consisting of billiards, darts, table tennis, cycling (off-site) and they even have an indoor pool for those who wish to keep out of the sun if they prefer!
When we mentioned they thought of it all, we really meant it!
However, for those who aren't so interested in staying on-site for their whole vacation and wish to explore the region you are right beside a pub-style bistro eating business that is literally a stone's throw to taste some of the best meals Maryborough has on offer and enjoy a sunset wine or two with your loved one and why not bring your pets along for all the fun there is too as this accommodation is also PET-FRIENDLY!
This destination is also only 2 kilometres from the main Maryborough hub where shopping and markets and some of Maryborough's most historic businesses and history are on display.
A supermarket, for those wishing to vacation a little more self-contained as your cabin, provides basic kitchen items such as microwave, toaster and kettle and if you prefer to do some cooking there is a BBQ recreational area a short stroll from your front door for your enjoyment and convenience.
Available across the road and within a short walking stroll from this caravan and tourist park is where you will locate this supermarket with all your needs within, along with a tavern and train station too!
Amazing!
This accommodation outlet genuinely wishes you one fantastic stay when you visit the Wide Bay Burnett city of Maryborough with all there is to see and do and be situated close to, it is no wonder the guests return to create more memories time and time again.
BEST FEATURE: Family-friendly action-packed activities Click here to check the current price on booking.com

.
Arkana Motel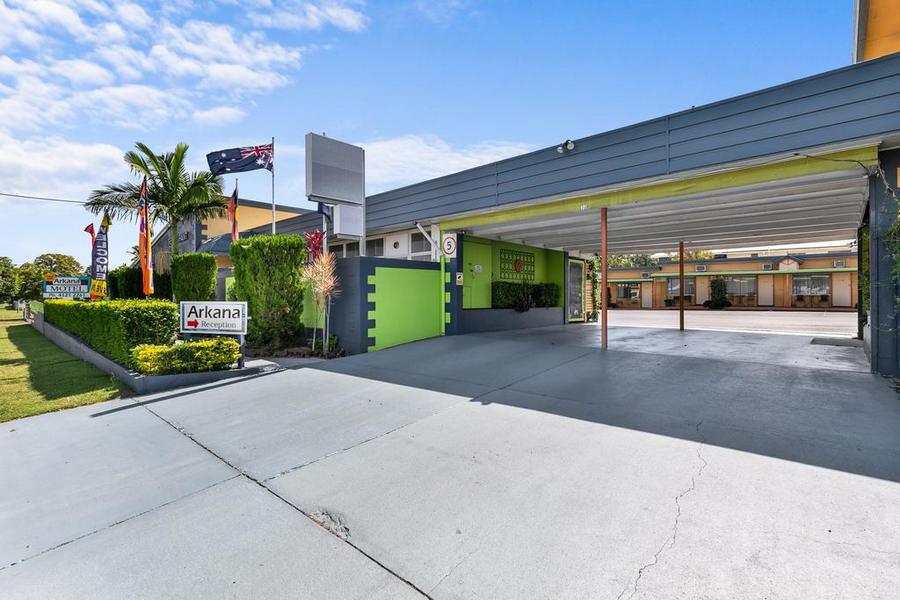 46 Ferry Street, Maryborough, Qld (07) 4121 2261 Booking Link here
Ground Floor Accommodation
Pet-Friendly
Pool On-site
Close proximity to Eateries
With ground floor rooms, free on-site parking, free Wi-Fi, air-conditioning and a privately built bathroom with a hair-dryer, this could be just the place you are searching for when travelling to Maryborough.
Arkana Motel has built its reputation for being one of Maryborough's most well-liked businesses offering up that friendly, welcoming atmosphere you enjoy when getting away from it all.
Many people have accommodated at this outlet over the years, whether they are passing through and needing a one night stay, or planning to stay on longer to see the sights Maryborough has on offer.
You will easily locate this comfortable business across the road from the take-away outlet, Red Rooster and this motel, run by one family has also taken consideration into their location planting you approximately 10 minutes from the city centre's shopping destination.
Carpeted flooring and the one-floor building approach is a well thought out plan to accommodate the elderly and disabled alike so they too have a comfortable and easy stay when at Arkana.
Situated within the motel area is a fully-fenced, outdoor swimming pool with a pleasant view that also has one deeper end and one shallow end for the young and elderly to enjoy.
Pool towels, pool toys and sun umbrellas, along with sun-loungers and chairs are provided and this pool is covered for your maximum enjoyment on those sometimes rather hot days.
Really, all you need to bring is your sun cream and swimming attire and the rest of your fun day in the water has been planned and secured by your lovely hosts at Arkana.
This pet-friendly motel offers you the opportunity to gain some vast knowledge about the region you are visiting and guests are always more than welcome to enjoy a friendly chat with your hosts to find out what adventures are available to experience when in Maryborough.
Come and enjoy the Arkana Motel. A pleasant stopover with a family-friendly atmosphere approach and hosts who go out of their way to ensure you make the most of your time with them.
BEST FEATURE: One-floor motel/ Disabled & child suitability Click here for the current price on booking.com

.
McNevins Maryborough Motel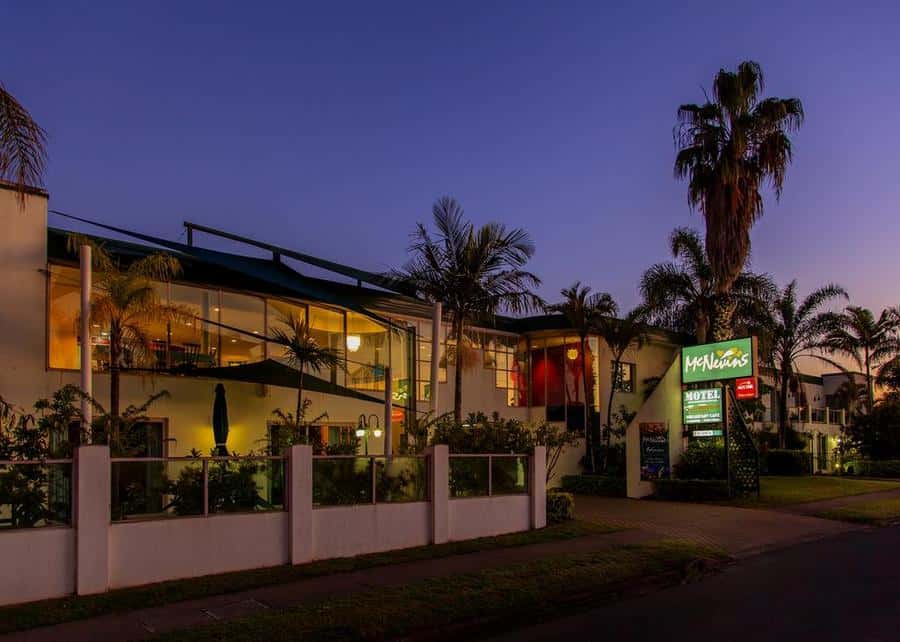 188 John Street, Maryborough, Qld (07) 4122 2888 Booking link here
Tourism Awarded Accommodation
Cafe/ Restaurant On-site
Pool On-site
Air-conditioned
Situated within a 10-minute walk from the Maryborough city centre is where you will find McNevins Motel.
Guests will be pleasantly surprised when they make a booking with McNevins Motel with not only affordable and comfortable accommodation but also located in what the past guests have described as 'quiet'.
Couple that together with the add on of being able to sit back, unwind and be treated to a full breakfast when dining in the Glasshouse Breakfast Cafe and you are well on your way to enjoying a very memorable stay.
This award-winning business picked up the Fraser Coast Tourism Award in 2012 and once again in 2013 for "Excellence in Deluxe and Luxury Accommodation", setting it apart from the rest!
Your fully air-conditioned room comprises of a mini-bar, flat-screen TV, tea and coffee for your enjoyment and spacious lounge and dining room, together with a spa and balcony so you can sit outdoors by sunset and enjoy the Queensland sunny afternoons and you can rest assured your vehicle is in good, safe hands with plenty of undercover parking available.
Why venture far to dine out for dinner when Sails Restaurant within McNevins Motel is literally just outside your door!?
They have created the perfect setting with the lounge bar where you can enjoy a huge array of cocktails as you relax and their menu selection features a more modern cuisine to truly tantalise the taste buds.
McNevins Motel also has an undercover, fully-fenced pool that is available all year round and boasts many sun-loungers for your relaxation enjoyment and highly welcomes you to their lovely little slice of award-winning paradise.
BEST FEATURE: Restaurant on-site/ Award-winning motel Click here for the current price on booking.com

.
Lamington Hotel Motel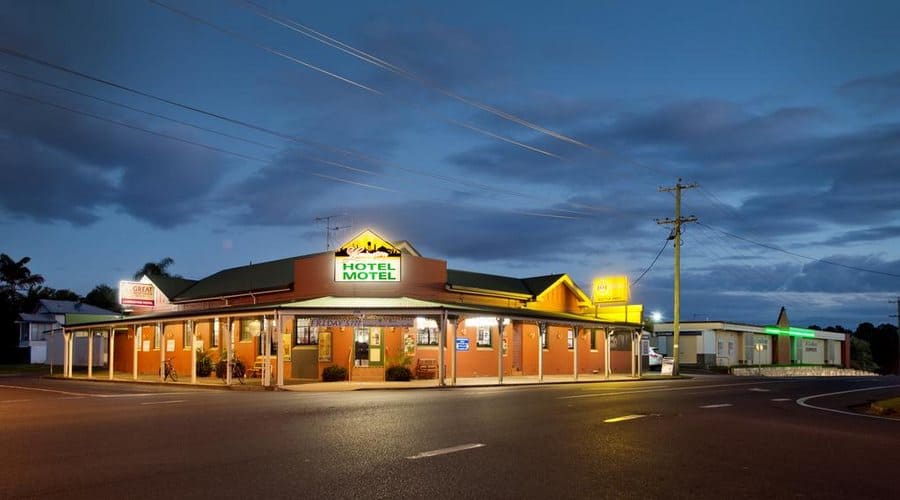 33 Ferry Street, Maryborough, Qld (07) 4121 3295
Restaurant On-site
Pool On-site
Free Parking
Air-conditioned Rooms
This wonderful, booming business has accommodated many guests over the years and with the many room availabilities there is on offer it is easy to see why so many travellers and visitors from right across the globe choose to stay at the Lamington accommodation.
With good room sizes that are equipped with air-conditioning, fully private settings and your expected free parking, there is also the add-ons that are well worth the mention too.
The Lamington Hotel Motel, or "The Lammy" as the locals prefer to call the business, boasts a very popular restaurant, bar and lounge area that provides some of the most delicious meals the whole family can enjoy prepared for you by some of the most pride-worthy in-house chefs.
Preferring a place to just put those tired feet up and be served cold beer, beverage, wine or cocktail to cap off your busy day out exploring the sites of Maryborough and the bar and a lounge within this restaurant area makes for one of the nicest places to get to know the locals, watch some sports on the big screen TV's and rest those weary feet in preparation for another busy day that follows.
This hotel/motel also boasts an on-site ATM for your convenience and the whole Lamington team wish you nothing but a truly terrific stay and make themselves available for all your questions and enquiries.
BEST FEATURE: ATM on-site/ Restaurant, bar and bistro Click here for the current price on booking.com

.
Ned Kelly's Motel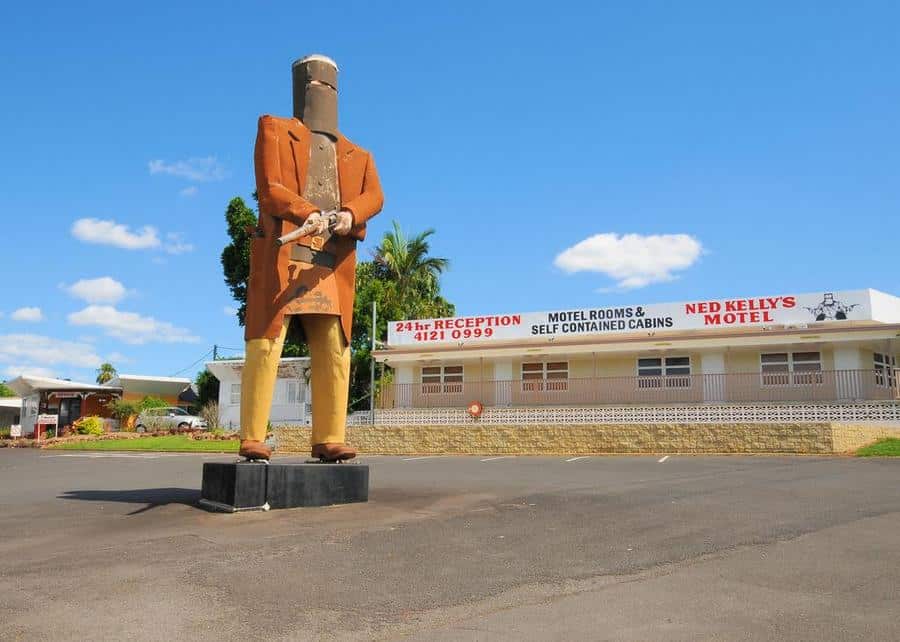 148 Gympie Road, Maryborough, Qld (07) 4121 0999
Swimming Pool On-site
Free Wi-Fi
Spacious Rooms
Cafe / Servo and Kids indoor playground next door
Easily locatable Accommodation
A very big welcome to this particularly inviting motel, situated on Gympie Road in Maryborough that boasts an outdoor swimming pool, air-conditioned rooms, free Wi-Fi and all rooms are designed with full privacy in mind and this has been paid special attention to when designing the bathrooms within.
Each room is open, fresh and airy with microwave facilities, a refrigerator, kettle, complimentary toiletries and plenty of spacious wardrobes to hang your garments when staying at Ned Kelly's.
Ned Kelly's pride themselves on being able to provide not only a pleasant stay at their friendly motel but also one that dictates their overall pride in the cleanliness and they sure have some great reviews about this to back this statement.
You'll be pleasantly surprised to locate right next door to Ned Kelly's is a large cafe, service station for all your fuel requirements and one very large indoor play centre for the kiddies!
This is one enormous bonus as parents can walk directly next door to the motel and sit and unwind at the cafe enjoying some of the tastiest menu items with a nice hot coffee while the young ones let their busy legs roam free climbing and winding through the huge playground that is bound to wear them out in no time!
BEST FEATURE: Location/ Next to the cafe and indoor playground Click here for the current prices on booking.com.

Portside Apartments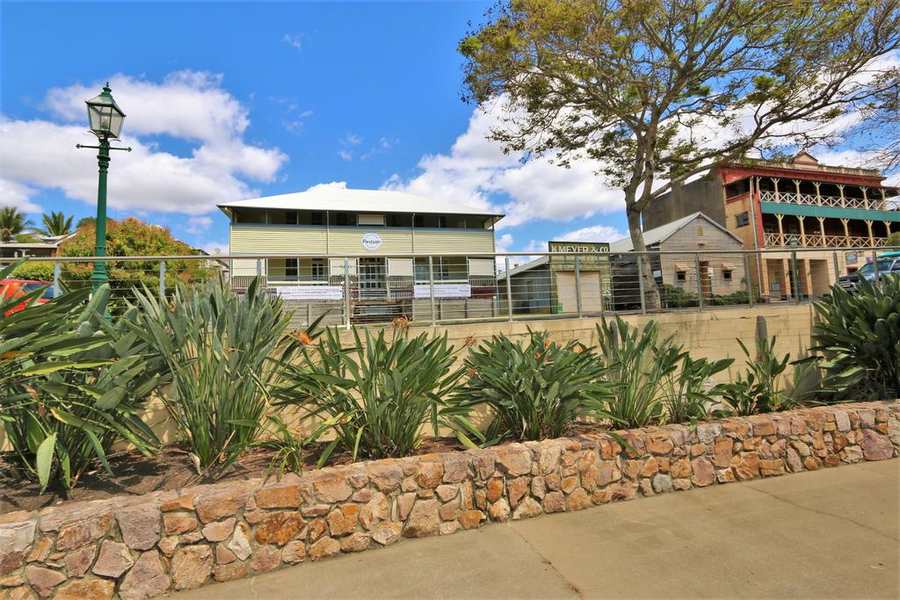 88-90 Wharf Street, Maryborough, Qld 0499 049 399
Close to CBD and shops
River Views
Tranquil destination
Free Parking
Located approximately 3 kilometres from the main shopping CBD area in Maryborough is where you will find this tranquil destination.
Small is not how guests describe these apartments with 3 wonderful bedrooms, a roomy kitchen area, well-designed laundry, verandah with stunning river views and a privately located bathroom.
Past guests compliment this business on inviting the modern to collaborate with the past charm that has been carefully planned out, fitting in with the original heritage that Maryborough prides itself on, yet mixing it up with the new and it's certainly made for a pleasant sight to see.
Free parking and free Wi-Fi are also part of your stay at Portside Apartments and with the extremely friendly and knowledgeable hosts that you will meet you will certainly leave knowing a lot more about your accommodation of choice, along with all things Maryborough.
Staying at Portside Apartments is a good investment when you are away from home as it really is like an away from home feeling with all the space you require to fully sit back and unwind.
BEST FEATURE: Heritage atmosphere/ Knowledgeable hosts Click here for the current prices on booking.com

.
Best Western Kimba Lodge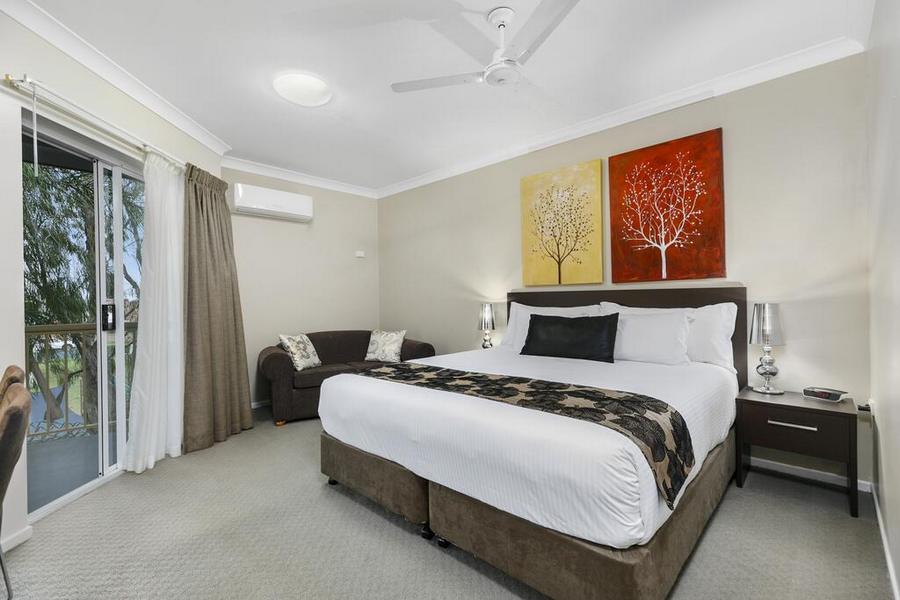 177 John Street, Maryborough, Qld (07) 4123 3999
Cosy Accommodation
Flat Screen TV
FREE in-house movies/ Satellite TV Channels
Air-conditioned Rooms
24-hour front desk availabilities
Fraser Island bookings on-site
Cosy living spaces at the Best Western Kimba Lodge allows you to enjoy a fuss-free vacation on a simpler level.
If loads of space isn't why you are visiting the area as you wish to enjoy more of what is on offer within Maryborough and the surrounding designated parks, then this little retreat is quiet and pretty close to perfect for you!
Each room offers you air-conditioning, a flat-screen TV that comes with satellite channels and FREE in-house movies in a comfortable space where you can lay back on the comfy bed and watch movies in utter peacefulness.
Microwave, refrigerator, toaster, and kettle is what you can expect to locate in your room for your convenience and after a nice day out exploring the sights, this sure is a nice additive to come home to.
Rooms are cleaned daily and if you enjoy chocolate, there will be one waiting for you each day on your bed pillow.
It's these little touches, coupled with the knowledge your hosts attain as they guide you through your vacation hot spot destination, along with all information on Hervey Bay and the World Heritage Listed, Fraser Island.
At the 24-hour front desk within the lodge is where you can ask all your much-needed questions, make your Fraser Island bookings if you are wishing to make the short 30-minute drive or 45-minute bus ride to Hervey Bay to board one of the vessels that will have you arriving on the world's largest sand island in approximately 45 minutes!
If staying put in the Maryborough region is more your thing, then you are also in a good spot for walking to some of the more popular destinations.
The Maryborough Railway Station, Elizabeth Park Rose Gardens and the ever-popular, must-see Mary Ann Steam Engine are all within 15 minutes' walking distance each way.
With free parking, loads of storage for your luggage, an outdoor pool to kick back around after your glorious day out and about and a pool towel provided at the front desk, you are in excellent hands with the hosts at Best Western Kimba Lodge in Maryborough.
BEST FEATURE: 24-hour front desk/ Walking distance to attractions Click here for current prices on booking.com

.
Wherever you choose to stay when in Maryborough, we are sure you are bound to have yourself the very best experience when making your booking selection with one of these fabulous accommodation outlets.
Resource Links To Products We Use And Recommend
More Recommendations For Accommodation
link to Discovery Parks Fraser Street Hervey Bay
On the Fraser Coast, Hervey Bay is an oasis of the best natural world the area has to offer. Just across the way from Fraser Island, you will also find beautiful botanical gardens, a stunning...
link to Caravan Parks Hervey Bay
One of the most iconic ways to experience Australia is by experiencing its beautiful natural surroundings. Because the country offers an abundance of stunning landscapes from coast to coast, caravan...