There's nothing better than spending the day shopping! For some people, browsing around shops is quite exciting. In a way, it is sort of like a treasure hunt, looking for something special or interesting. Consumers definitely enjoy variety when it comes to shopping selections.
All over the world, there are shops tucked away among cities and towns to provide that variety to residents and visitors alike. This is particularly true for Hervey Bay in Queensland, Australia. Even the bay area is mostly full of seaside towns, there are plenty of shopping centres to explore!
There are 4 main shopping centres associated with Hervey Bay. They include Stockland, Pialba Place, Eli Waters Shopping Centre, and the Urangan Central Shopping Centre. All of these centres attract customers with a wide variety of shops.
Heading out to check out one of these shops is an excellent way to support local businesses as well as experience what makes Hervey Bay such a great place to visit.
Stockland Hervey Bay
| | | |
| --- | --- | --- |
| Phone Number: 07 4124 5422 | | |
| Address: 6 Central Avenue Hervey Bay, QLD 4655 | | |
| Hours Of Operation: | | |
| Monday, Tuesday, Wednesday, And Friday 9 a.m. to 5:30 p.m. | | |
| Thursday 9 a.m. to 9 p.m. | | |
| Monday, Tuesday, Wednesday, And Friday 9 a.m. to 5:30 p.m. | | |
| Thursday 9 a.m. to 9 p.m. | | |
| Sunday 10 a.m. to 4 p.m. | | |
Situated along Central Avenue in Hervey Bay, the Stockland shopping centre is brimming with stores to explore. There is quite literally a little bit of everything for everyone. There's a Kmart to cater to those who love saving a few bucks on household items.
For people looking for something a bit more classy, there are high-end jewellers like Angus & Coote. With over 40 stores, there is an abundance of choices!
Stockland strives to have a mixture of household item stores, clothing stores, speciality boutiques, grocery stores, and restaurant options as well. Donut King is open early (around 7:30 a.m.) to help customers get a jumpstart to their day with freshly brewed coffees and quick breakfast and lunch items.
JJN Sushi Chain is an excellent place to grab fresh sushi and other Japanese cuisine. Overall, there are too many shops to list them all but what matters most is the assortment of stores, cafes and eateries, and much, much more!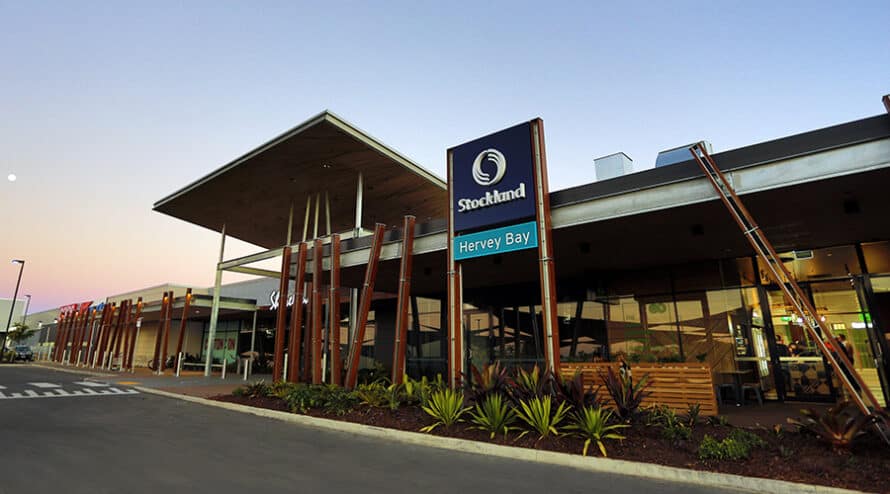 Pialba Place Hervey Bay
| | |
| --- | --- |
| Phone Number: 07 4191 3444 | |
| Address: Corner of Hunter St and Old Maryborough Rd Pialba, QLD 4655 | |
| Hours Of Operation: | |
| Monday, Tuesday, Wednesday, Friday, and Saturday 9 a.m. to 5:30 p.m. | |
| Thursday 9 a.m. to 9 p.m. | |
| Sunday 10 a.m. to 4 p.m. | |
Pialba is perfectly situated almost in the centre of the Hervey Bay area. This is an ideal location for a shopping centre as customers can pile in from all directions to spend a day shopping. Pialba Place is a brightly lit, modern-looking shopping centre that delivers on bringing a diverse selection of food and drink and shops.
Compared to Stockland, Pialba Place has considerably less stores (just over 20) but they still bring on a wide assortment of items. Just up the road less than 2 minutes away you will also find the new Bunnings store in Pialba with lots of parking places for the quick stop over.

From housewares to health and beauty stores, there is more than enough to explore in a day at Pialba Place. Some of the biggest stores in the shopping centre include Big W (a home and garden store) and Coles Supermarket (a grocery store with a healthy selection of foods).
Even though these two stores are the anchor stores for the centre, all the other shops are just as thrilling.
Other notable shops at Pialba Place include Rockmans (a women's fashion boutique), Salon 45 (a hairstylist store), The Lucky Charm (an Australian Post drop off box), Cake Bake Brew (a bakery company that also grinds fresh coffee), Su Jus Bar (a popular Latin-American smoothie and juice bar), and Giovanni's Pizza Bar (an Italian eatery that serves pizza and pasta and more).
Between the fashion boutiques and other niche shops, including the eateries, Pialba Place is certainly one of the most notable shopping centres in the Hervey Bay area!

Eli Waters Shopping Centre
| | |
| --- | --- |
| Phone Number: 07 5447 3788 | |
| Address: 2 Ibis Boulevard Eli Waters QLD 4655 | |
| Hours Of Operation: | |
| Monday to Friday 7 a.m. to 9 p.m | |
| Saturday 7 a.m. to 6 p.m | |
| Sunday 9 a.m. to 6 p.m | |
Eli Waters Shopping Centre is one of the most favoured spots for shopping in Hervey Bay. It opens considerably earlier compared to other shopping centres in the region! Moreover, Monday to Friday it stays open a bit later as well. This gives patrons the opportunity to either stay longer at Eli Waters or visit multiple shopping centres in one day!
In addition to excellent hours, this shopping centre is home to Woolworths (its anchor store), hair and nail salons, jewellery shops, a massage parlour (nicely named 'House of Zen'!) and so much more.
It has over 20 retailers and restaurant choices combined making it one of the smaller shopping centres that can still present great variety compared to the larger outlets.
Some of the delicious food offered at Eli Waters Shopping Centre include Indian cuisine, fresh baked goods, burgers, kebabs and more. Whether it is a small snack someone is looking for a full meal, there is something for every appetite!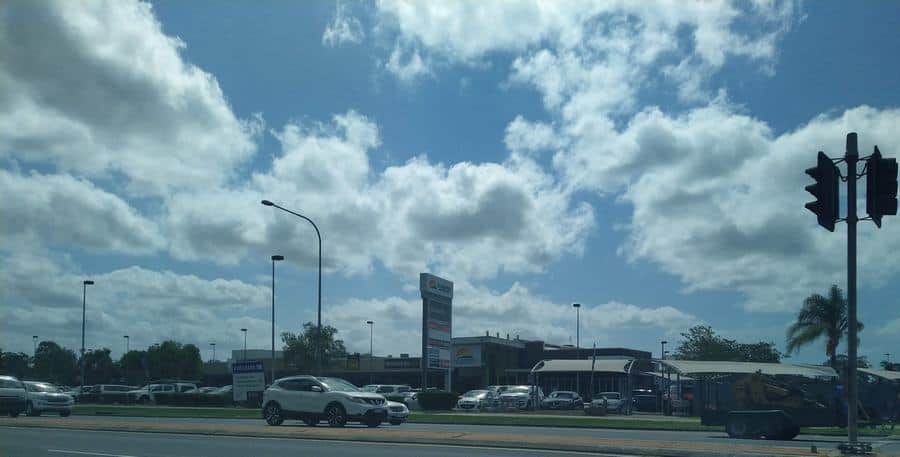 Urangan Central Shopping Centre
| | |
| --- | --- |
| Phone Number: +61 1800 006 286 | |
| Address: Corner of Boat Harbour Dr and Elizabeth St Hervey Bay, QLD 4655 | |
| Hours Of Operation: | |
| Monday to Friday 8 a.m. to 9 p.m. | |
| Saturday 8 a.m. to 5:30 p.m. | |
| Saturday 8 a.m. to 5:30 p.m. | |
| Sunday 9 a.m. to 6 p.m. | |
Urangan is often known as Hervey Bay's historical place as it is home to the Urangan Pier which has rich ties to the community. However, its local shopping scene at the Central Shopping Centre is also a delightful place to visit in the Urangan area as well.
It is home to Woolworth's, one of Australia's most popular grocery chains and much more including bakeries and pharmacies.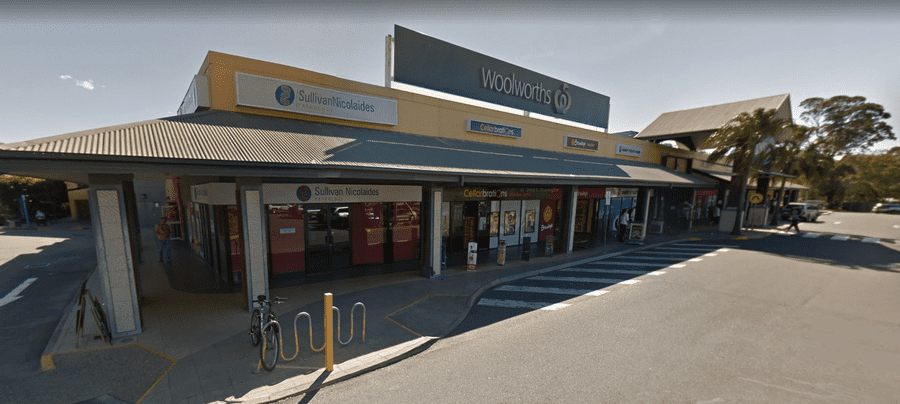 The shopping centre also offers its patrons options like hair salons and liquor stores (like Cheers Liquor.). Additionally, they showcase boutiques such as jewellery shops (like Foster & Co Family Jewellers) and a newly opened nail bar (known as Lux Nail Bar).
For those who enjoy cooking fresh meats, there is also the Urangan Butchery where fresh cuts of prime meats can be bought for a special meal.
Urangan Central Shopping Centre may not be as large as some of the other centres around Hervey Bay, however, what it does offer is a fantastic experience for its guests. The centre is the perfect way to enjoy shopping in Hervey Bay.
Between the special boutiques and local meats, guests really get a great outlook into the local community of Hervey Bay.
Resource Links To Products We Use And Recommend
More Pages On Hervey Bay
link to Sunset Cruise In The Great Sandy Marine Park
The Sunset Cruise Great Sandy Marine Park has a lot to offer, from stunning scenery to a range of wildlife and marine life. Here are some of the things you can expect to experience on a sunset cruise...
link to Is Hervey Bay Full Of Old People?
Hervey Bay is a popular retirement destination and has a higher proportion of older residents than some other cities in Australia. However, it is important to note that Hervey Bay is a diverse...