Urraween is one of the most highly sought after areas to live in Hervey Bay other than the Esplanade, this is due to its elevation and proximity to everything local. There are many doctors and nurses that live in this area due to the ease of access to both hospitals.
There are two hospitals located in Urraween as mentioned above, St. Stephens Private Hospital and Hervey Bay Hospital. Hervey Bay Hospitals continued expansion makes it a desired place for many students to study. Currently, they are building a new mental health ward and new staff parking lots to make it more accessible to the public.
Urraween is located on old farmland that used to produce sugar cane and mostly pineapples, although most of this land was bought out to make room for more development. Urraween is also home to the famous ghost hill area where many elite homes reside.
The word Urraween comes from the aboriginal name ngur/uin that translates into "place of emus" this word comes from the Kabi tribe.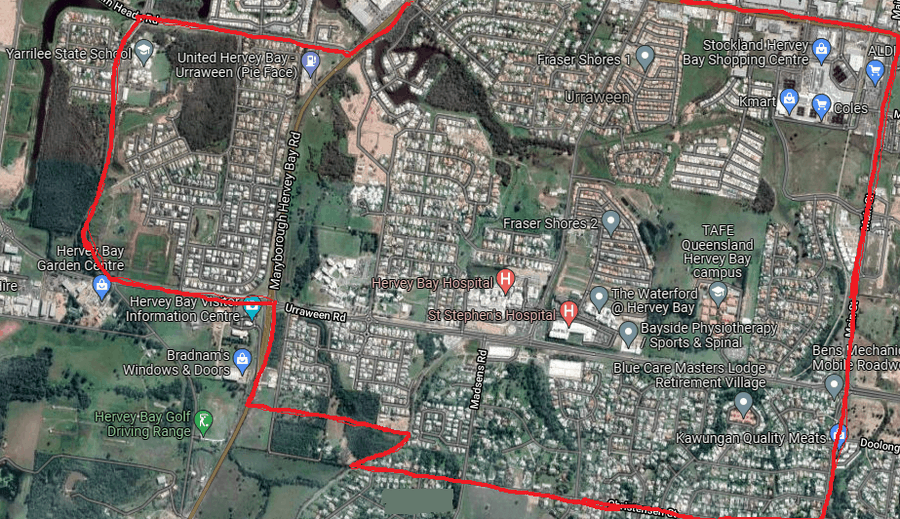 Map Of Urraween
Weather Averages In Urraween
The weather in Urraween is nice all year round, depending on where you live in the area due to some higher elevations and low elevations you can get a mixture of temperatures.
In the warmer months if you are living on the hill you can expect to see some higher temperatures. Whereas if you live on the lower end during the cooler months it can be significantly cooler as the fog and mist in the mornings take longer to burn off.
| | | |
| --- | --- | --- |
| Seasonal Average | High | Low |
| Summer: December-February | 30 ° Celcius | 22 ° Celcius |
| Autumn: March-May | 27 ° Celcius | 18 ° Celcius |
| Winter: June-August | 22 ° Celcius | 10 ° Celcius |
| Spring: September-November | 27 ° Celcius | 17 ° Celcius |
Is Urraween A Good Suburb?
Urraween is situated in one of the perfect spots in all of Hervey Bay, it may not be centrally located but it is pretty close. No matter where you live in Urraween you are within close proximity to most major shopping areas and places of business.
No matter what field you work in whether it be in automotive, retail, medical, hairdressing, legal, or disabilities sector, you will most likely not be more than a 5-10 minute drive to work.
Urraween is a good place to live when considering moving to Hervey Bay. Homes are affordable in the area and you are close to everything that you need. There's little to no crime rate in the area due to neighbourhood watch programs. Urraween has many friendly neighbourhoods giving you peace of mind.
Living in a neighbourhood where your neighbour is cordial and will help keep an eye on your place while you are gone gives you comfort while you're away. Also to have a good relationship with your neighbour is always good, as in some areas this is not always the case.
Urraween is an ever-expanding area and growth is good making more room for the locals of Hervey Bay and those who are new to the area. There is a good steady flow of new developments popping up around the area that include both housing and businesses.
Urraween is a part of the Hinkler Federal Division in Hervey Bay Maryborough State Electorate. The council is always looking for new ways to grow and expand in the Fraser Coast, keeping in mind the views and opinions of its locals. If there is ever a problem they are open to listening to what you have to say and are active in coming up with a solution.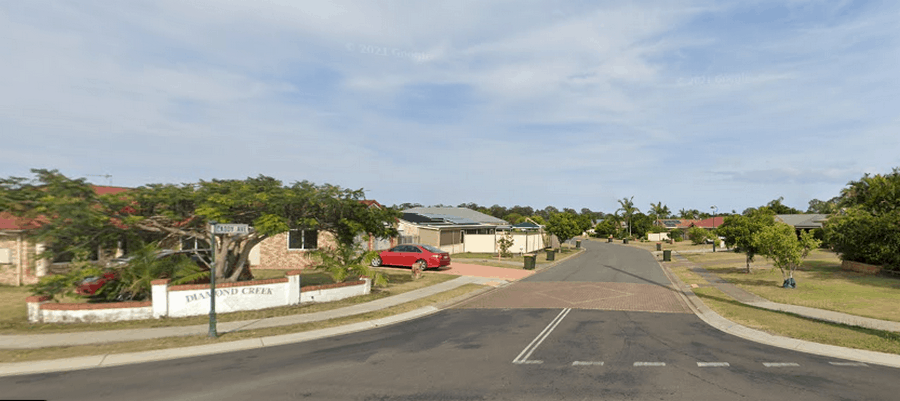 Average House Prices In Urraween
On average to buy a house in Uraween is around $380,000 for a 3 bedroom home, or $445,000 for a 4 bedroom home. This pricing is subject to change based on lot size. Generally, homes in this area sit on a lot around 500m², which is a very good size for any family home.
If you are looking to rent in the area you can plan to spend around $385 a week for a 3 bedroom home, or $420 per week for a 4 bedroom home. This is very reasonable pricing in the area. For a list of agents in the area click here.
Living in Uraween puts you close to shopping, the beach, local hospitals, medical, the highway, and many public and private schools. The schools located in Urraweens catchment area are as follows for state schools, Pialba State School, Yarrilee State School, and Hervey Bay State High School.
There are also two Private schools in Urraween and they are located across from each other on Pantlins Lane. They are Bayside Christian College catering to all ages even a Kindergarten, and St James Lutheran College which also caters to all grades. Urraween is also home to TAFE for you to take extra courses to further your education.

Things To Do In Urraween
Urraween is home to Stocklands Hervey Bay the major shopping Centre in Hervey Bay, with major stores such as:
Coles
T.K. Maxx
Gamestop
JB HiFi
Micheal Hill Jewellers
Dan Murphys
MacDonalds (Maccas)
KFC
Pizza Hut
TimeZone
Hogsbreath Cafe
Kmart
Aldi
Spotlight
Petbarn
Sportfirst
Australia Post
Bakers Delight
The Coffee Club
There are many more stores in this shopping area for you to be able to do everything you need to in one place. Stocklands becomes a very popular place for many locals during rainy weather, as it creates a great atmosphere to get out but still be away from the rain.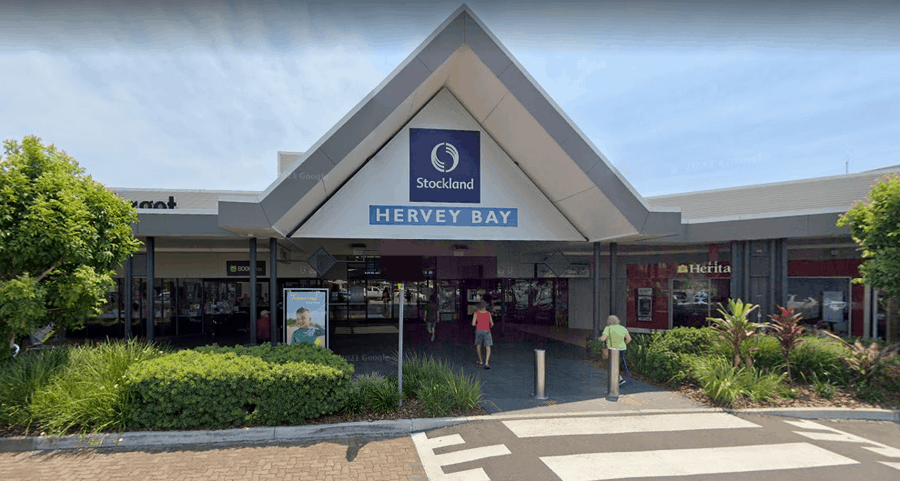 Accommodation In Urraween
If you are planning to take a vacation in Hervey Bay and would like to stay in Urraween you have a choice of two places to stay at. Alternatively, you can pick other areas to stay in by going to our accommodation page and pick from any of the surrounding areas.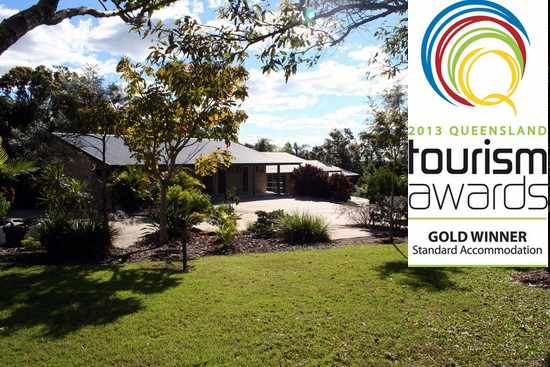 166 Urraween Rd, Hervey Bay QLD 4655 Phone:(07) 4124 5500
29 Boat Harbour Dr, Urraween QLD 4655 Phone:(07) 4128 1911
Wherever you choose to live, stay or explore, Urraween should definitely be one place at the top of your list. With some of the nicest neighbourhoods, beautiful appeal and proximity to all your needs it's clear to see why many people choose this specific area.
For a list of further things to do in Hervey Bay check out our things to do page or activities page. Hervey Bay has so much to offer any type of enthusiast and is continuing to grow to suit everyone's needs. If you'd like advice on purchasing a home in Hervey Bay check out our Real Estate Page.
Resource Links To Products We Use And Recommend
More Pages On Hervey Bay
link to Sunset Cruise In The Great Sandy Marine Park
The Sunset Cruise Great Sandy Marine Park has a lot to offer, from stunning scenery to a range of wildlife and marine life. Here are some of the things you can expect to experience on a sunset cruise...
link to Is Hervey Bay Full Of Old People?
Hervey Bay is a popular retirement destination and has a higher proportion of older residents than some other cities in Australia. However, it is important to note that Hervey Bay is a diverse...