Noosa is one of Queensland Australia's most sought-after coastal towns. The area has an abundance of things to check out and overall, Noosa really highlights the natural beauty of Australia. Check out the top things to do in this coastal paradise!
1. Visit The Noosa Main Beach
Noosa and its surrounding localities like Noosa Heads (yes, they are slightly different!) have a few beachy areas and bays to check out. These beaches are known for being absolutely gorgeous. Some of the specific beaches to check out include the main beach in Noosa Heads, Sunshine and Sunrise Beaches, Little Cove, and Peregian Beach.
The main beach and Little Cove are the closest beaches to the heart of Noosa and Noosa Heads. These beaches are known for spectacular views of the ocean. Swimming is only suggested in flagged areas of any of the listed beaches as some of the other areas could experience strong rip tides and currents.
Some of the beaches around the Noosa area are also patrolled, which is a huge perk to visiting the beach. Because Australia has so many beaches not all of them can be patrolled.
Noosa beaches offer stunning views, sunbathing, some swimming, and fishing in some areas. The Noosa area in general is known for its pristine, beautiful beachy shorelines. No matter what someone is doing at the beach, they will enjoy being surrounded by the remarkable beauty of Noosa beaches.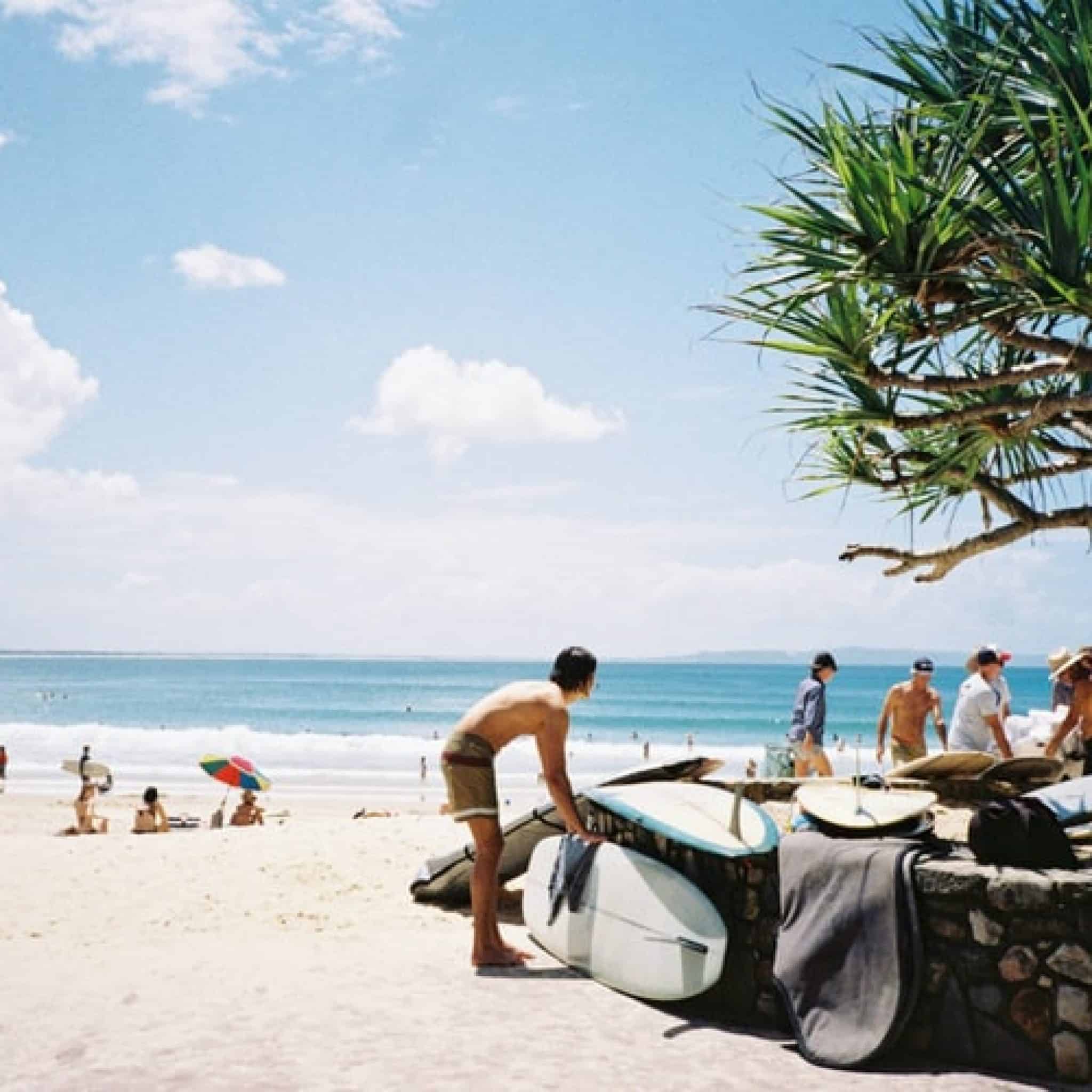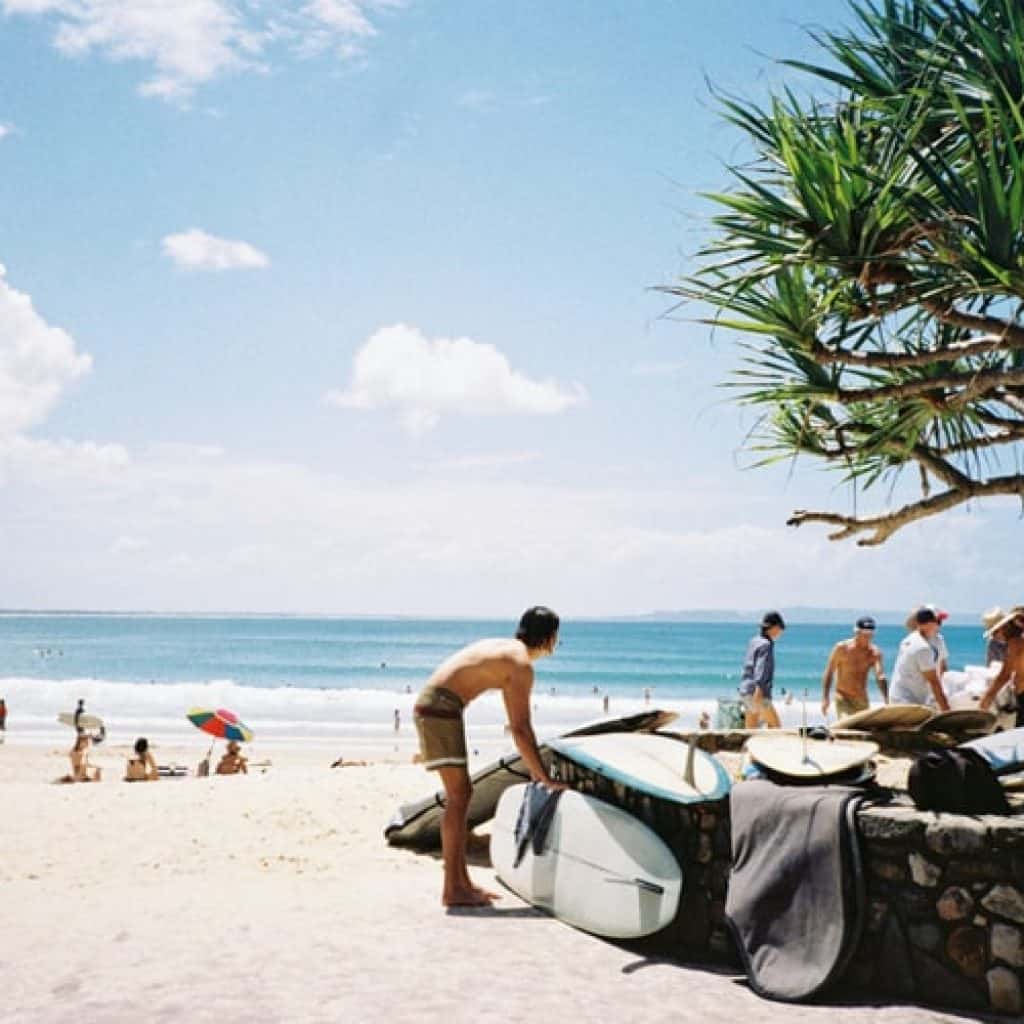 2. Adventure Around The Noosa National Park
Noosa National Park

is a highly protected park spanning over 4,000 hectares. Noosa and its surroundings really pride themselves on how well they protect local fauna and flora. Some species of flora and fauna can only be found in this region so the importance of protecting their survival truly is critical.
Adventuring around the Noosa National Park gives guests a grand view of the banksia trees and wild koalas. The park has a walking track that faces the coastline and various bays like Tea Tree Bay and Granite Bay. This walking track is the perfect way to enjoy the sights of the park and the ocean at the same time.
In addition to the coastal walk, the Noosa National Park features access to two coastal headlands, Devil's Kitchen and Hell's Gate. While the names of the headlands are a little intimidating, the views they provide are nothing short of stunning. Devil's Kitchen faces out to Alexandria Bay where dolphins, sea turtles, and whales are often spotted offshore.
Hell's Gate is a bit more challenging to access as there's a 5.2km round-trip walking track leading to its access point. This unique area of the headland is known for sightings of the Australian Pied Cormorant

, a distinct black and white bird that resembles a penguin in its colouring.
The pied cormorant isn't the only bird known to the Hell's Gate area. Visitors can also see ospreys and sea eagles sailing across the sky and catching fish.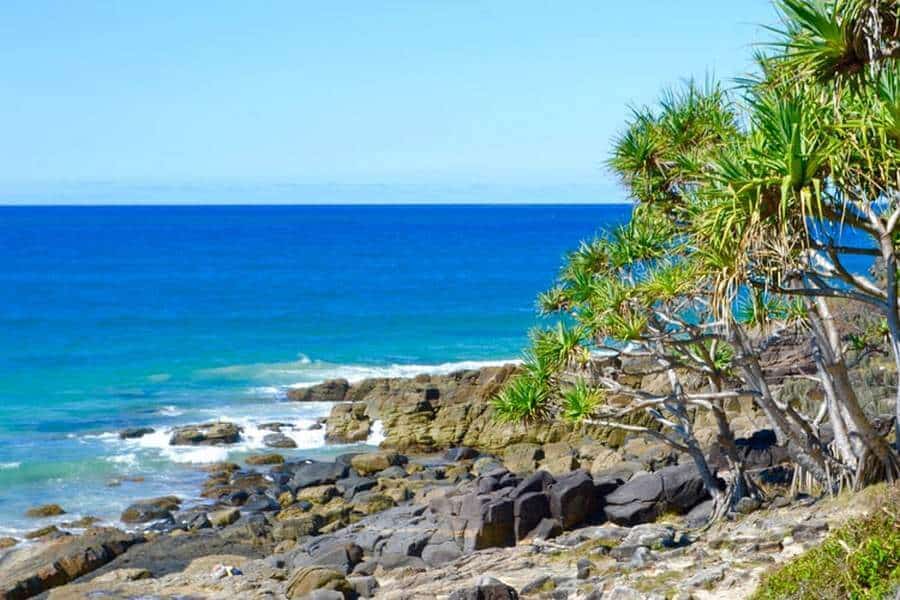 3. Paddle Along The Noosa Everglades
It surprises most people to learn that there are only 2 existing everglade systems on the entire planet! One is located in Florida in the United States and the other one is in Noosa, Queensland. The Noosa Everglades specifically sprawls out from the Noosa River expanding throughout the river's over 60-kilometre area.
The water in the everglades is practically crystal clear and are speckled with lily pads and other types of flora. The best way to explore the everglade system is by a guided boat tour or by kayaking the waters as a small group. What really makes the everglades so interesting is that its waterways aren't just a cut-and-dry path.
They wind throughout the various flora and plants, including mangrove forests and ancient tea tree forests. Paddling along the Noosa Everglades truly is like embarking on a mythical adventure!
In addition to the waters and abundance of plant life, the everglades are also home to a variety of animals. There are said to be over 700 native species including quite a bit of birdlife. Those who fancy birdwatching would find the everglades to be the ideal place to spot some interesting species.
Access to the everglades via personal kayak is through Borween Point or Noosaville.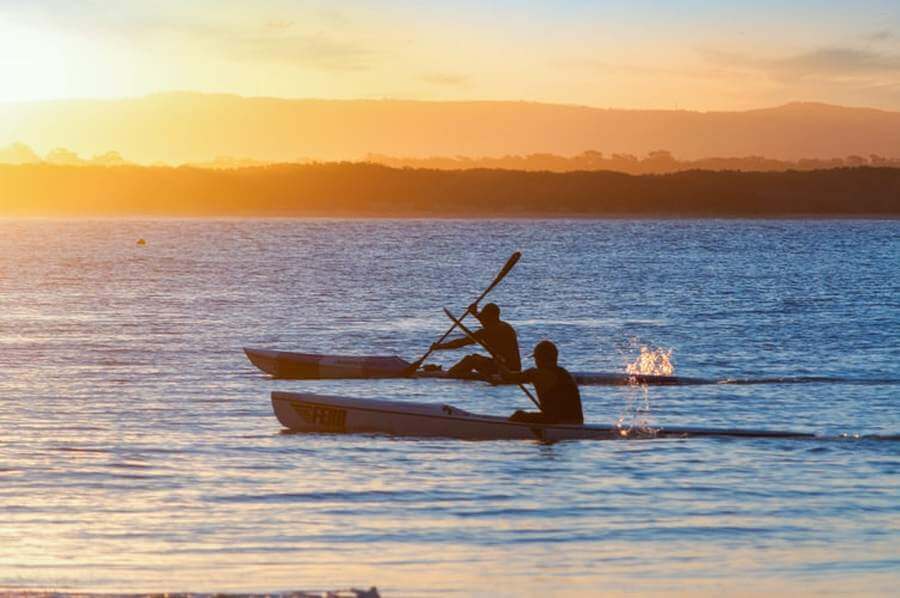 4. Visit Tewantin Marina Port
Tewantin is a short 8-minute drive from the heart of Noosa. Tewantin is known for being the first established settlement town in the Noosa area in the early days. It has plenty of historical value to Noosa and in the mid-1800s the town was known for transporting timber out of its marina ports.
Today, visitors can still make use of the marina port as it is used for transportation purposes in today's modern age.
Even though Tewantin isn't as flashy as some of the other surrounding areas, guests enjoy its historical background to the area. Moreover, the marina is something that everyone appreciates. It is worth the small drive from the main area of Noosa to see the stark natural beauty of this smaller town.

5. Go Fishing In The Noosa River
The Noosa River is quite large. It is known as one of Noosa's premier spots to go fishing. WIth shallower lake areas and an extensive bio-diverse water system, the river proves to provide some good catches. Fishermen who cast their lines into the river are prone to catch flathead, bream, whiting, and mangrove jacks.
These are the most common species known to the river that can be caught while fishing.
Apart from the river's natural beauty, there are plenty of opportunities to go fishing. Fishing is one of Australia's most prized pastime activities. This is largely because the country is simply brimming with various lakes, waterways and is surrounded by some of the best beaches in the world.
There is simply a lot to explore in the fishing world in Australia.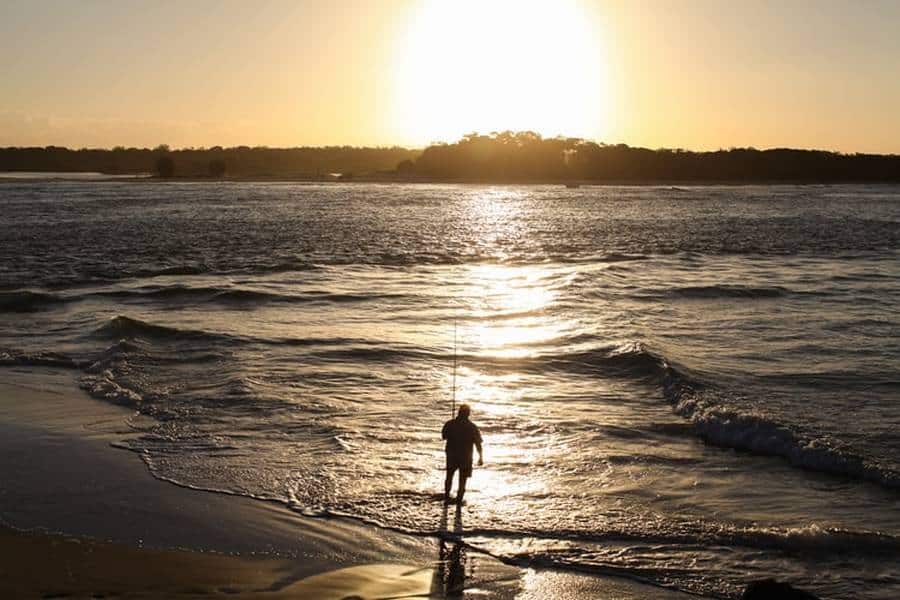 6. Indulge In Shopping At Hastings Street
Hastings Street is Noosa's most exclusive place to shop and enjoy the naturally beautiful scenery. The street features a boardwalk along Hastings Street that is perfect for evening walks after a day on the sand. It faces out towards the Noosa Heads Main Beach, one of the most popular beaches in the area.
Moreover, the shops along with the street feature a little bit of everything plus the local markets cater to different tastes.
There are various relaxation day spas, places to grab quick bites to eat or coffee, or restaurants to enjoy a nice meal. From pizza to burgers to seafood, there is a lot to choose from. Hastings Street is known for bringing a bit of luxury to the beach scene while remaining family-friendly.
It is the ideal place really soak in local tastes and sights while enjoying the main beach as well.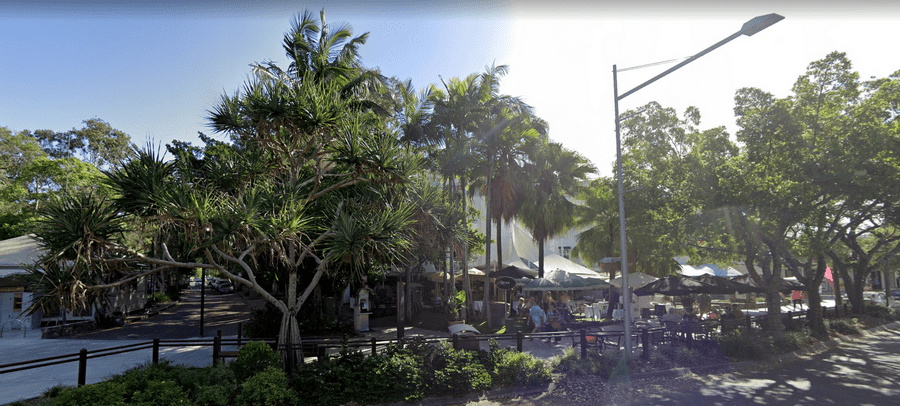 7. Check Out What's Happening In Noosa Junction
Noosa Junction

is a thriving art scene village just steps away from Hastings Street. The village is home to local bars and restaurants, art galleries, fashionable clothing shops, and so much more. There is usually always live music filling the village street as well.
People who enjoy the creative side of the world will find the Junction to be exhilarating.
The food scene on the Junction is also exciting! It is home to tastes from all over the world including Japanese, Mexican, and Italian. Local residents of Australia wanting to try flavours from around the world will certainly appreciate the variety that the Junction offers its guests.
This little slice of artistry really takes people to a whole other world when visiting Noosa!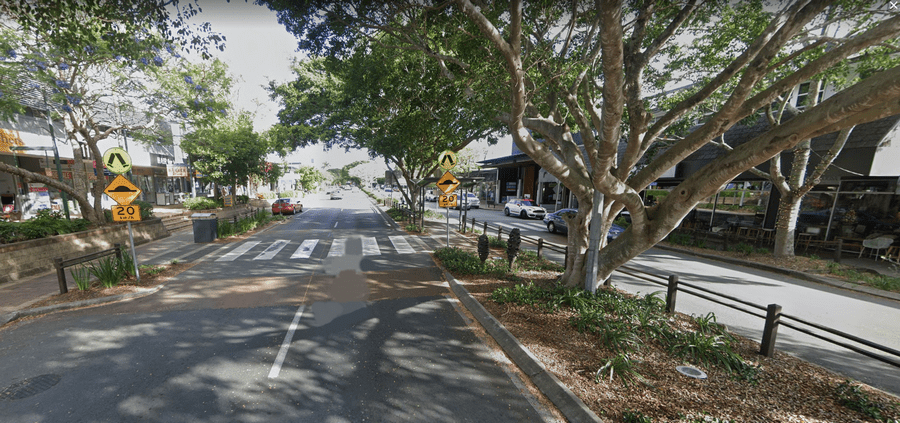 8. Learn To Surf At Noosa Beach
Surfing is one of Australia's top beach activities. It truly can be a way of life for those who live by the beach and enjoyed by anyone visiting the beach. Noosa is known to have some surfing spots at its surrounding beaches and there are even companies willing to give surfing lessons

. Practically anyone can learn to surf with a little bit of patience.
One example of a company that offers surfing lessons is "Go Ride A Wave". They are an established company that has been offering surfing lessons since 1987. They offer group lessons as well as private lessons. The lessons are suitable for children and adults and range from beginner courses to more advanced courses.
For those who have never surfed before, these courses are a lot of fun! Always contact them directly to ensure that lessons can be arranged and for current price points.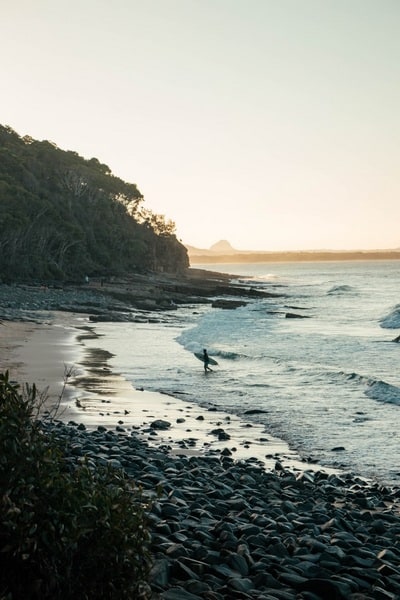 9. Take A Camping Trip At Noosa Camping Grounds
Just like surfing and fishing are cherished activities in Australia, camping is another wonderful thing to do in the country.
Noosa offers some prime camping spots that bring guests all the perks of outdoor camping. The major places to camp around Noosa include Boreen Point Campground, Noosa River Holiday Park, Noosa North Shore Beach Campground, and Habitat Noosa Everglade Ecocamp.
All four locations offer a slightly different experience but one thing they all have in common is that they provide ample sights of the gorgeous surroundings.
Noosa River Holiday Park can accommodate RVs, tents, and caravans. They have facilities like toilets, a camp kitchen, showers, charging stations, dump points and more. It is one of the most iconic ways to enjoy the Noosa River as it is right alongside the river shoreline. The sights of the river simply cannot be beaten from this park!
Noosa North Shore Beach Campground is tucked off of the gorgeous white sandy beaches off of the coastline. It can accommodate caravans and tents. Like the river holiday park, it features toilets and showers, laundry facilities, a dump point, and more. These features are always nice to have close by even when enjoying the great outdoors!
Boreen Point Campground is located right off of the sandy banks of Lake Cootharaba. The views are absolutely spectacular and the camping amenities are nice too! This campground is suitable for those with RVs, caravans, or traditional tents.
Moreover, it offers similar amenities as others in the area including showers, laundry, kiosks, and more. It is just a quick 12-minute drive from the centre of Noosa.
Habitat Noosa Everglade Ecocamp is about a 25-minute drive from Noosa but is still considered part of the Noosa surrounding area. This camp is tucked away amongst the everglades so visitors to the area can not only enjoy paddling along the waters but also get an opportunity to stay within the glades as well.
This eco-camp prides itself on being eco-friendly in its practices. They have room for tent camping and even offer eco-friendly "glamping" tents for those looking to camp in style!
10. Experience The Beauty Of Lake Weyba And Lake Cootharaba
Noosa's two major lakes are Lake Weyba

and Lake Cootharaba. Both lakes are stunning to see in person and words cannot quite describe their naturalistic beauty. Lake Cootharaba is where the Boreen Point Campground is located so those looking to camp out among the shores of the lake will find this quite pleasurable.
Lake Cootharaba sits on the Noosa River and has an average depth of about 1.5m (or 4ft). It sprawls out to about 10 km (or 6.2 miles) making it a nice sized lake. It is perfect for kayaking and photographs. Additionally, it is suitable for swimming due to its average depth only being around 1.5m.
The waters are a beaut and comfortable to splash around in.
Lake Weyba is known for attracting various species of wildlife. This includes reef sharks, kangaroos, fish, mud crabs, and more. The area is highly protected due to the threatening nature of the surrounding mangrove forests. Overall, the lake is a great place to check out for photo ops and for exercise.
There is a 3km return track that takes visitors partially around the lake. It is a great way to spot wildlife, get fresh air, and enjoy the outdoor setting.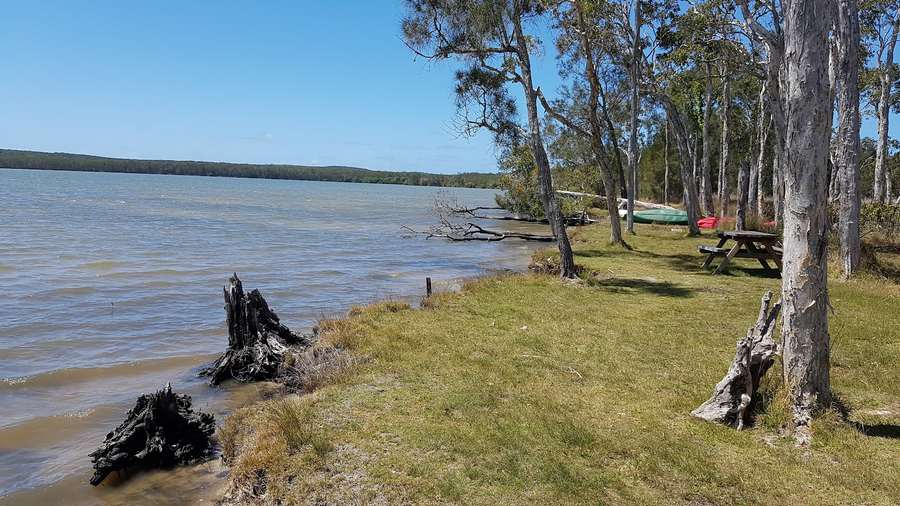 11. Walk (Or Hike!) The Noosa Trail Network
The Noosa Trail Network is the perfect way to experience Noosa's rolling rural countryside. The network winds through various terrain throughout the countryside. No two trails are quite alike and they vary in length as well as difficulty. Some trails are suitable for mountain biking while others are best to trek on foot.
Moreover, there are even horse riding trails that can be found intertwined in this network.
There is a brochure available on the Noosa Council website

that details the network's trails and locations. This iconic system of trails is the best way to experience Noosa in some people's eyes. The sheer beauty of the countryside is unbelievable.
The hikes and paths take guests throughout the surrounding countryside areas giving way to some of the most immersive natural views in southeastern Queensland.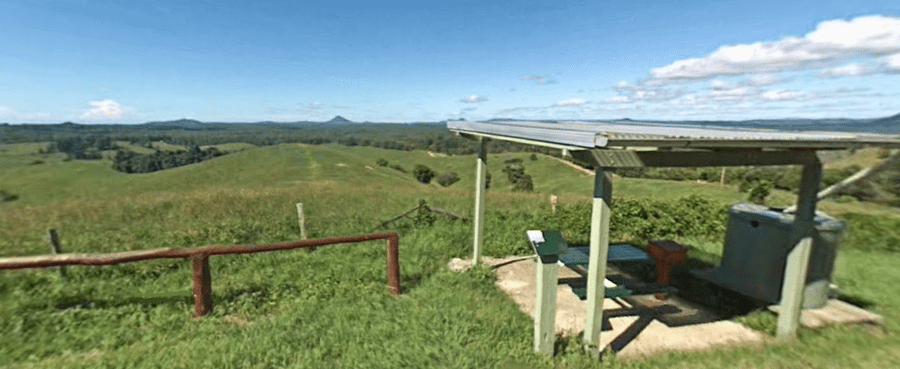 12. Trek To The Natural Noosa Rock Pools
Rockpools are well known throughout Australia as being natural phenomena that create a safe space for swimming among turbulent ocean waters. Noosa is home to some of these rock pools. Known as "fairy pools", Noosa's rock pools are tucked away off of Granite Bay in the Noosa Heads section of the area.
There are two distinct rock pools in this headland and more specifically, they are considered part of the Noosa National Park area as well.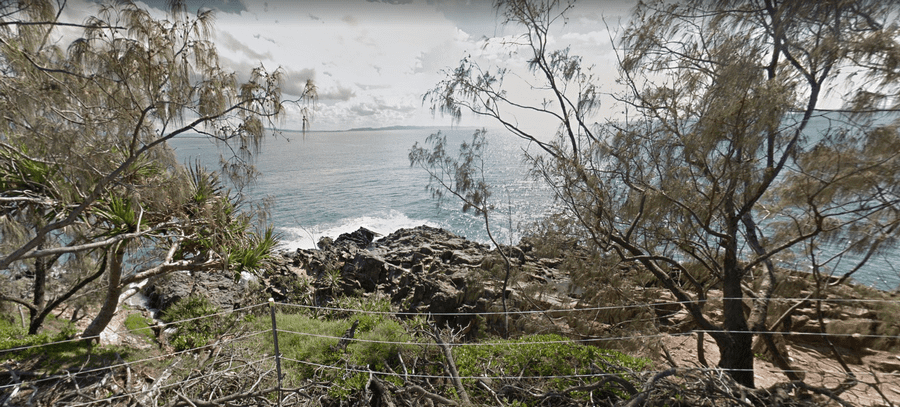 Access to the fairy pools is somewhat difficult as it does require a bit of walking. The walk can take up to 40 minutes if coming from the Little Cove area. However, the reward for walking that far is truly worth it. Aerial views of the rock pools are stunning enough but making the trek there to see it in person is truly a one-of-a-kind experience!
These sheltered rock pools are safe to swim in and are just naturally stunning with the surrounding rock formations.
Noosa is packed with plenty to see and do. Whether it is something in the great outdoors or a night on the town, Noosa practically has it all!
Resource Links To Products We Use And Recommend
More Pages On Other Areas