If you are visiting Hervey Bay and want to make the most of the local nightlife, there are plenty of places to go. With great places to eat and many lively bars and pubs, you will not be disappointed with the choices here.
Why not take a night walk along the beautiful Urangan Pier and see the waters of Hervey Bay glisten from the lights hitting the water, plus the sounds of the waves hitting the beach its a must-do experience.
Or head down to the boat harbour and sit next to the rock walk and just take in the views of the water overlooking Fraser Island at night.
Dining Out At Night In Hervey Bay
Whether you are looking for a family-friendly eatery with home-cooked food or a more high-end restaurant, Hervey Bay will have something to meet your needs.
There are many beautiful beach-side bars and restaurants, giving you the opportunity to take in the beautiful Queensland seascapes whilst enjoying a great meal.
Family Friendly Places To Eat At Night
If you are spending an evening out with the family, especially if you have children, you are going to want to find a place to eat that will provide an atmosphere and a menu to fit with your group. Hervey Bay has some great places for this.
Grown-Up Places To Eat At Night
For those who are looking to find somewhere a little more mature for their evening meal, there are many options to choose from. From seafood to pasta, meat to vegetables, Hervey Bay has a great choice.
Pubs and nightlife of Hervey Bay
No nightlife experience would be complete without trying out one of the many bars and clubs that Hervey Bay is home to. Whether you are looking for an upbeat evening of dancing or a quiet bar where you can relax and chat, there is something for everyone.
While you are in Hervey Bay you will see there is not a lot of nightlife, mainly there is just a handful of pubs and clubs open to have a quiet drink and enjoy a night out with friends or family.
Out on the town in Hervey Bay at night
If you are out on the town in Hervey Bay at night, there are a wealth of great places to eat, drink or dance the night away.
No matter whether you are spending the evening out with family or friends, alone or as a couple, the bars, restaurants and pubs here truly come alive at night and deliver an evening out that you won't forget in a hurry.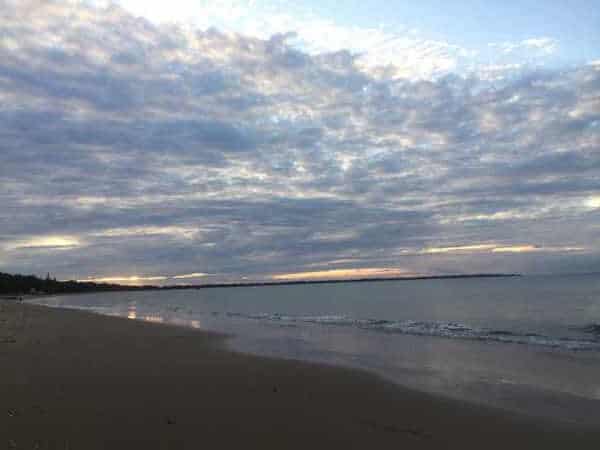 More Pages On Hervey Bay
Resource Links To Products We Use And Recommend
Recent Posts
link to Hervey Bay Boat Club
Hervey Bay in Queensland, Australia is an iconic place to visit. This eastern coast bay area is known for its naturally beautiful beaches, whales, and so much more. In addition to the beautiful...
link to Is Woodgate Beach Dog Friendly?
Taking your dog to the beach is the perfect way to enjoy the day. This is particularly true for Australia where there are plenty of shorelines to explore. Some of the most incredible beaches are...