Rainbow Beach, located in the Gympie region of Queensland, is a popular tourist destination. This scenic area was the go-to spot for fun campfires and camping. Until recently, campfires were allowed at select locations on the beach however, that has since changed.
There is a permanent fire ban at Rainbow Beach, enacted in December 2020. As a result, public campfires, fires in drums, and all other forms of uncontained fires in the area are prohibited. Any violations of the ban can result in hundreds of dollars in fines.
In the rest of this article, I'll explain why there's a fire ban in Rainbow Beach, which areas are covered under the ban, and more. Keep reading!
Why There Is A Fire Ban At Rainbow Beach
Rainbow Beach is part of a larger area known as Cooloola National Park or the Great Sandy National Park. This park stretches from Noosa River to Rainbow Beach, including Teewah Beach in the middle of the two. It was designated a National Park by 1975, with environmental conservation being the main aim.
The park includes sandy beaches, rainforest remains rocky outcrops and adjacent seas. Thus, protecting all of these environments is the main goal of the national park authorities.
Since December 2020, a fire ban

has been instituted in the Cooloola Recreation Area, which includes Rainbow Beach, Teewah Beach, and Noosa River.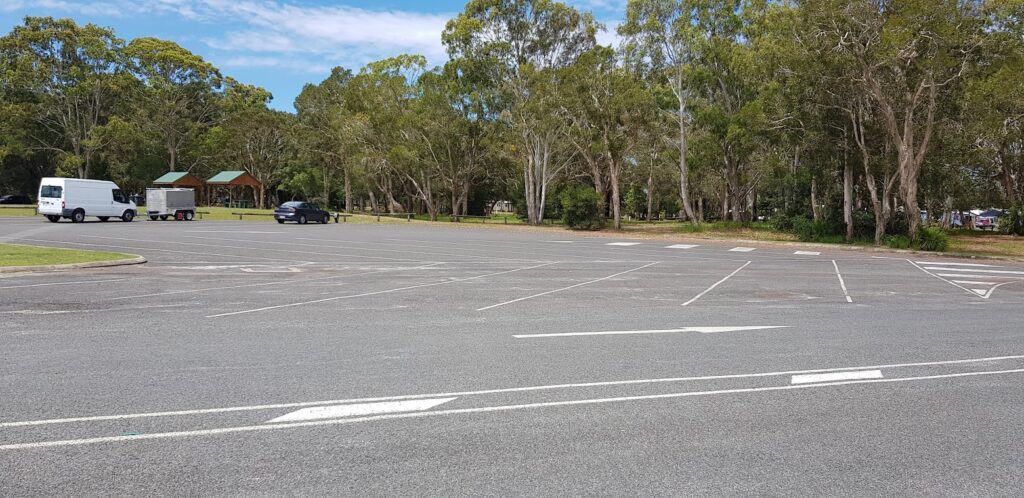 There are three main reasons why the fire ban was implemented:
To prevent bushfires.
To control the danger of sand-covered campfires.
To protect the environment and control air pollution.
Let's look at these in detail.
Prevention Of Bushfires
In the last few years, Australia has been ravaged by bushfires that have caused unimaginable damage. Many of these bushfires start small, with campfires spreading out of control or a careless throw of a cigarette. However, once the embers reach vegetation, it becomes almost impossible to control the fire.
Bushfires have been responsible for thousands of deaths

in Australia. Since Rainbow Beach falls within a National Park, there are strict restrictions in place to prevent bushfires from occurring there.
Even before implementing the permanent fire ban, the QPWS

heavily restricted campfires in the area. You had to get your own firewood (which also had to follow certain specifications), and collecting firewood from the areas near the beach was prohibited.
Even though you could have open fires on the beach, you were held responsible for clearing up and maintaining the beach.
Bushfires often start with small embers carrying in the wind and setting fire to nearby vegetation. Once the vegetation catches fire, it spreads incredibly quickly, especially in dry and windy weather. Since many beaches within the Cooloola National Park lie near some form of vegetation, it would only take one carelessly made campfire to start a horrific bushfire.
Rainbow Beach has had a permanent fire ban in place since late 2020 to prevent bushfires. This ban came shortly after the horrific 2019-2020 bushfire season, which resulted in a nationwide mega-fire. As of now, there is no indication of how long this ban will be in place.
Prevention Of Sand-Covered Campfires
Another danger of having campfires on the beach is inadequate cleanup. Since this is a beach and sand is readily available, many people would simply put out their campfires by throwing sand onto them.
Covering a fire with sand works well to extinguish the flames but does nothing to reduce the heat. Campfire remains covered with sand tend to remain extremely hot for a long time, even after the fire is put out. Sometimes, it might even take hours before the heat reduces.
As a result, many beachgoers would get burned by the hot sand without realising the area housed campfire remains. To prevent these injuries from occurring, a fire ban was placed on Cooloola National Park.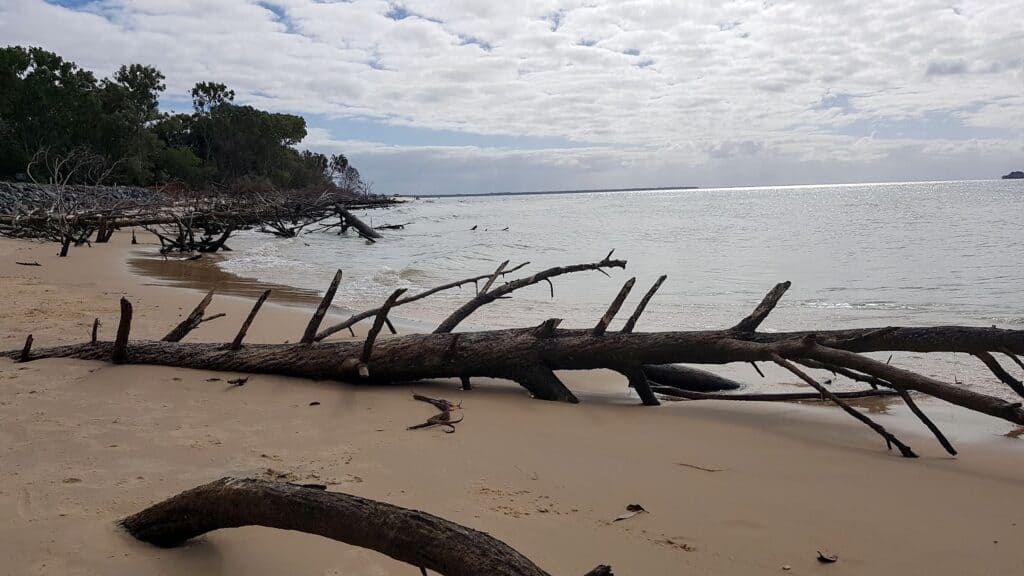 Protection Of The Environment And Prevention Of Air Pollution
National parks

in Australia are designated as such to preserve the natural environment in those areas. Whether that includes forests, rocky outcrops, mountains, or beaches, the main aim of a designated National Park is to conserve the natural environment.
The Cooloola National Park stretches from Rainbow Beach to Noosa River. This stretch includes coastal cliffs, beaches, creeks, scenic oceans, and rainforests. Campfires in these locations may be fun, but they often come at a cost to the environment.
Since Australian wildlife and vegetation have already suffered from the recent bushfires, the Department of Environment and Science implemented the fire ban to give the environment time to recover.
Apart from the fire damage to the land, there's also air pollution to consider. Campfires release a large amount of smoke into the air, which affects the air quality of the entire area. For now, the fire ban is used to improve air quality and bring pollution down to acceptable levels.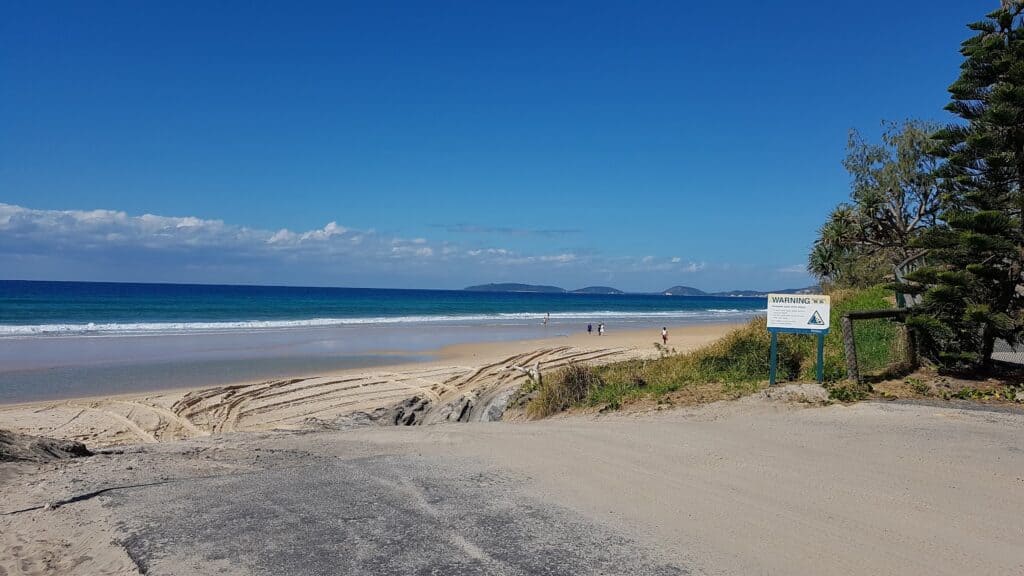 Which Areas Are Covered Under the Fire Ban?
The entirety of the Cooloola National Park (Great Sandy National Park) is covered under the fire ban. The national park area includes Rainbow Beach, Teewah Beach, and campsites around the Noosa River.
To know more about which areas are covered, you can ask local Queensland Parks and Wildlife Service (QPWS) officers for more information. Click here for a PDF Map of the Area

You can still have a private campfire in your backyard, but campfires in public areas are not allowed. However, the state may declare a Local Fire Ban or State of Fire Emergency.
You can look up the Queensland Fire and Emergency Service (QFES

) to see if your area has a fire ban. These bans are usually announced well in advance.
Final Thoughts
There has been a permanent fire ban at Rainbow Beach and the rest of the Cooloola National Park (Great Sandy National Park) since late 2020. This decision was made after devastating bushfires caused damage all around the country. The ban aimed to protect the environment and prevent injuries from bushfires or sand-covered campfires.
As of now, the fire ban is still in place. Public fires in Rainbow Beach, Teewah Beach, and campsites around Noosa River are prohibited. If you set up a campfire in any of these areas, you could be fined hundreds of dollars in penalty.
Resource Links To Products We Use And Recommend
More Pages On Other Areas