Did you know that the land is of the traditional land of the Butchulla People? They named it "grey possum" a name taken from a Butchulla meaning of Burrum.
About 30 minutes from Hervey Bay and 4 hours from Brisbane lies Burrum Heads, an idyllic retreat for those who love the water adventures. The town has become a preferred traveller destination and has its own share of beachside charm and a laid back lifestyle.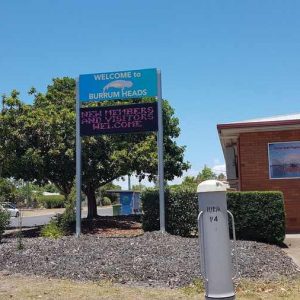 For many years over 6 clans of the people were found along the shorelines, from Fraser Island and its mainland down to the Great Sandy Strait, all the way up to the tribal lands of Burrum Heads boundary.
Living off the land and banks of the local river they could feed on mud crabs, oysters and lots of fresh fish.
In 1888 this small town was known as a fishing village for the miners of the coalfields.
Later at this time the local township, the river mouth was named "Traviston" after a businessman who built one of the first homes in the area around the 1870s, In the later years after this date many houses were built for holidays along the beach front it was then renamed as Burrum Heads in around 1950.
You will find it part of the Fraser Coast Region, in Queensland, Australia. At the time of the 2011 census, Burrum Heads had a local population of just 1,737 people. Safe to say this is a small beach town with a quiet, yet sleepy feel to it… a great place to relax and get away from the busy city life.
Check out more to do in the area by clicking here for great deals.

Google Map Of Burrum Heads
Burrum Heads Accommodation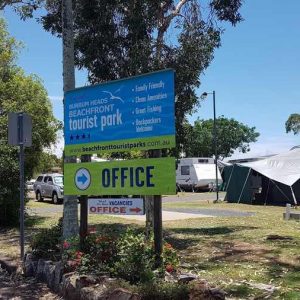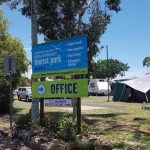 The accommodation types vary, depending on the needs and budget of the visitor. Some of the local accommodation establishments can offer you a campsite by the beach, one of those places is Burrum Heads Caravan Park.
You also will find many unit rentals to choose from and even holiday house Accommodation, that can sleep up to 12 people making them perfect for any family getaway.
The type of accommodation that you get really depends on what you want and what you can afford. When you book your accommodation and have a pet make sure they are pet-friendly, and they have all the amenities that you and your pet need while you are away.
Most of the local accommodation establishments assure customers of good service and clean facilities when staying in this small town.
Your time at Burrum Heads should be a vacation, vacations have no room for headaches. So, it's best to be sure about your trip, and have it well planned and thought out, as you are around 30 minutes to the next big city of Hervey Bay.
Our top 11 list of things to do in Burrum Heads:
1. Go fishing
2. Go boating
3. Go Canoeing
4. Walk the esplanade
5. Relax in the parks
6. Go swimming
7. Visit the Burrum Library
8. Kids can play at the skate bowl
9. Build sandcastles
10. Collecting shells
11. Bird Watching over 90 species of birds inhabit the area
Burrum Heads Weather
The local weather is a good place to check if your thinking of doing any fishing or boating while on your break. If your boating make sure to check out the Tide times, as the tides can change quickly and suddenly, you will find the best weather information

here.
There is not a lot of rainfall in the area, and the days are not to hot in summer making it a great place to stay.
Burrum Heads Boat Ramp And Lions Park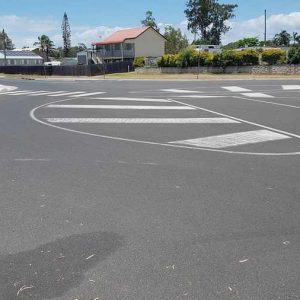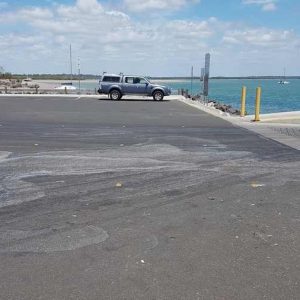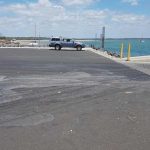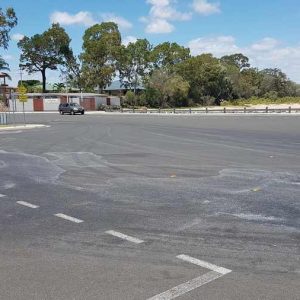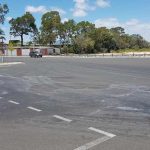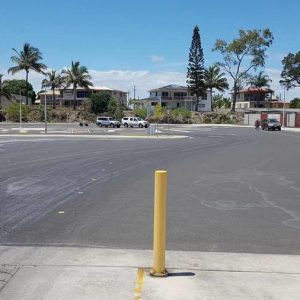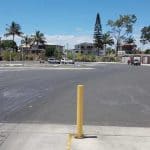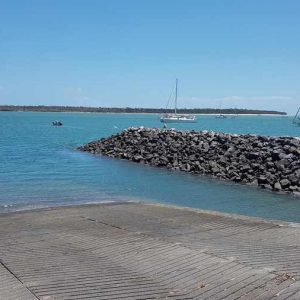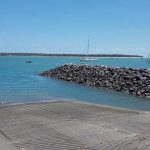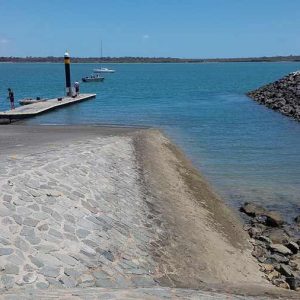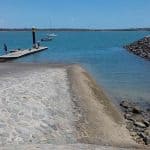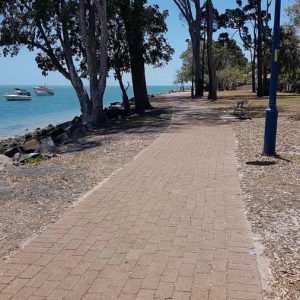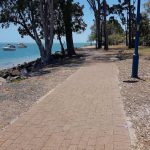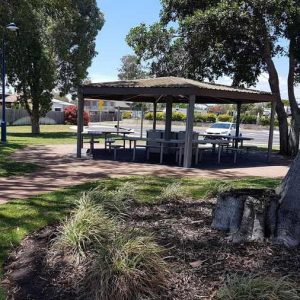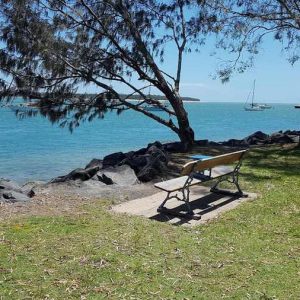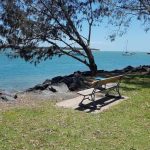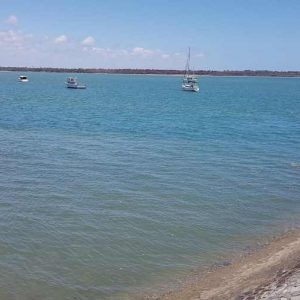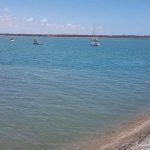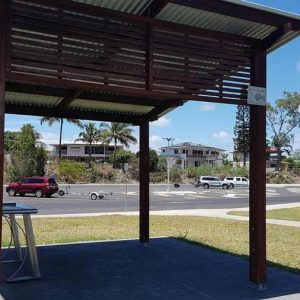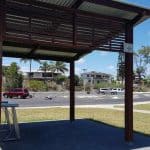 The new boat ramp makes for easy parking and easy access to the water! Lions Park offers a great area to relax with family, have a swim, go for a walk along the pathways, or sit on the many park benches overlooking the water.
If you have been fishing you can use the fish cleaning table provided then move your catch over to one of the BBQ areas and cook up your fish feast.
Best Local Fishing spots
Burrum Heads is actually a fishing village than it is a tourist village, despite the plentiful beaches and open walkways available. You can easily access several of the best local fishing spots.
You can also join fishing tours or rent a boat to go on your own. Ask about the boat hire at the local fishing store for more information on how to arrange a boat. Likewise, make sure to talk to locals for tips before heading out on your own.
You will find many types of fish from, Mackerel that can be caught from the river in the warmer months, and also huge Whiting and good sized Bream all year round, you can usually find Flathead at the beachfront.
One of the little known secret's is that you can catch a nice sized Barramundi around the rocks of the lower tidal reaches and also a Mangrove Jack.
Fishing is such a big deal in Burrum Heads that every Easter they hold the Burrum Heads Easter Classic Fishing Competition. Many of the local accommodation establishments are usually full at this time.
Be sure to make early reservations if you are joining the fishing event so you don't miss out.
Burrum Heads Attractions
Even lazing around Burrum Heads is a good idea. The town is ideally situated such that it has a spectacular view of Hervey Bay, Woodgate and Fraser Island.
The beach scene is calming as well with the afternoon breezes it makes it a great place to relax. Even from your accommodation, you can take a relaxing walk along the coast. You might even get to take home pretty seashells and a fish or two if you're lucky.
With just a short walk from your stay to the beach, you can enjoy watching pelicans frolicking around. There are also about ninety different bird species to look out for when at the beach.
On the way into the town on the left there is a small lake that you can access if you have a 4×4, The Sand is soft and the tracks are quite narrow but its a lot of a fun, and only a short drive, so why not take a look while you're there.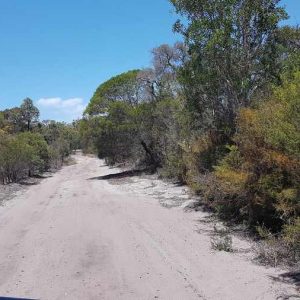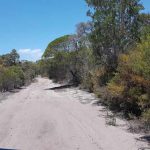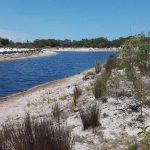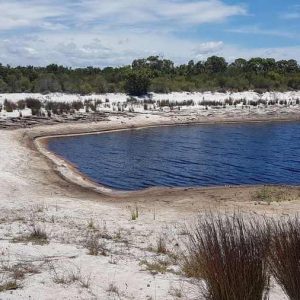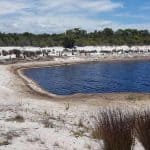 If you are looking for whales, then Burrum Heads might also be your gateway to catching these beautiful giants in the wild. Several whale-watching expeditions are conducted from August to October.
Book your tour slots ahead, and make early reservations at your chosen travel provider.
Overall you will enjoy your stay here, and most likely come back again next year!
Check out more to do in the area by clicking here for great deals.

Resource Links To Products We Use And Recommend
More Pages On Other Areas
link to How Long Is The Mary River?
The Mary River is located in the Fraser Coast Region about 30 kilometres south of Hervey Bay, in the town of Maryborough. The Mary River flows around the circumference of the town and leads the way...
link to Are There Crocodiles In Maryborough?
Australia is full of many different iconic species of wildlife. From the ocean to the mainland, Australia is well-known for its diverse animals. While there is no shortage of interesting wildlife...