Australia is quite easily the southern hemisphere's most interesting country. From coast to coast the country offers a bounty of cities and towns to explore as well as beautiful landscape sceneries and ocean views.
However, Queensland is one of the more popular states due to its beautiful waters and practically endless tourist attractions. One particular place that sparks people's interest is Brisbane.
Brisbane is a city name that is recognisable practically everywhere in the world. People primarily know Brisbane as being the capital city of Queensland. While it is known for being the state's capital, Brisbane is much more than just that.
Where Is Brisbane?
Brisbane is located in the southeastern part of Queensland, just off the eastern coast of the state. It is known for being the most populous city in Queensland and it isn't too far from other prominent areas of Queensland.
For people who don't mind a bit of a road trip, Brisbane can be an exciting drive. Below are the distances from Brisbane to other famous spots in Queensland.
Distances To Brisbane
From Sunshine Coast, Brisbane is only 105km south, about an hour and thirty-minute drive
From Great Sandy National Park, Brisbane is only 164km south, about a two-hour and fifteen-minute drive
From Hervey Bay and K'gari Fraser Island, Brisbane is only 304km south, about a three-hour and forty-minute drive
From Bundaberg, Brisbane is only 366km south, about a four-hour and thirty-minute drive
People from the listed regions will find that Brisbane isn't too far of a drive. It can totally make a great overnight trip for visitors.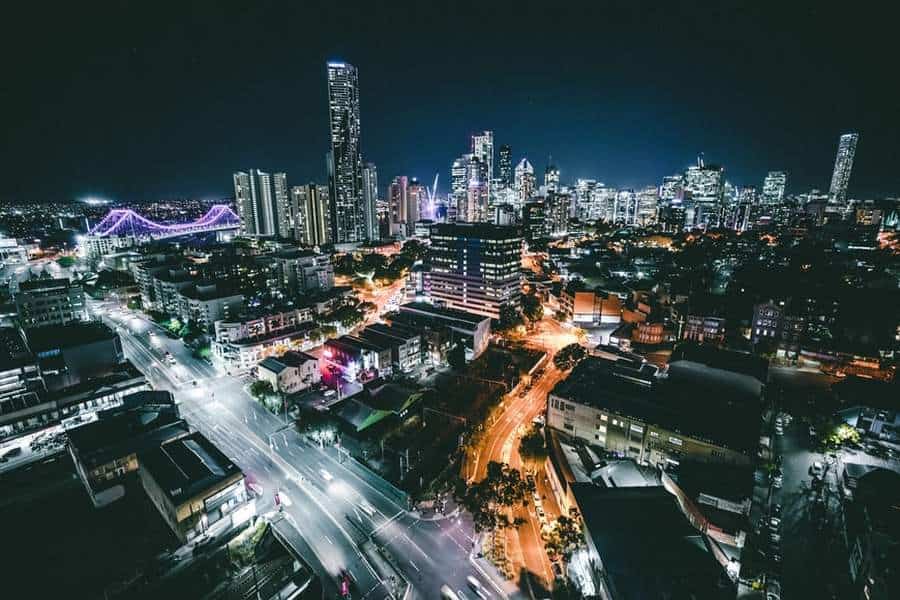 Brisbane History
Much like other parts of Australia, Brisbane offers a rich history with deep roots in the country. Brisbane's first recorded history dates back to the late 1700s but it wasn't established until 1825. Prior to 1825, the earliest known populations were of aboriginal tribes who used the region's winding river as a source of food and water.
These tribes remained rooted in the area until around 1799 when European explorers started discovering the area. More specifically, Matthew Flinders

came across the area known as Brisbane when he was exploring the Moreton Bay area.
It wasn't until 1823 that a settlement came to be proposed in the region. However, this settlement wasn't of regular civilians. It was known as a penal colony or a settlement specifically for convicts.
It wasn't until 1825 that the penal colony was erected in the Brisbane region. The river banks were considered to be an effective method to keep convicts from escaping from the colony. The penal colony was the first actual settlement in the area aside from the aboriginal tribes that once frequented the area.
While escape was considered highly unlikely, it is said that some of the convicts did escape and either was killed within the bushes surrounding the river or become part of the tribes that still resided in the outskirts. Whether or not that's true remains a mystery but it was assumed as such at the time.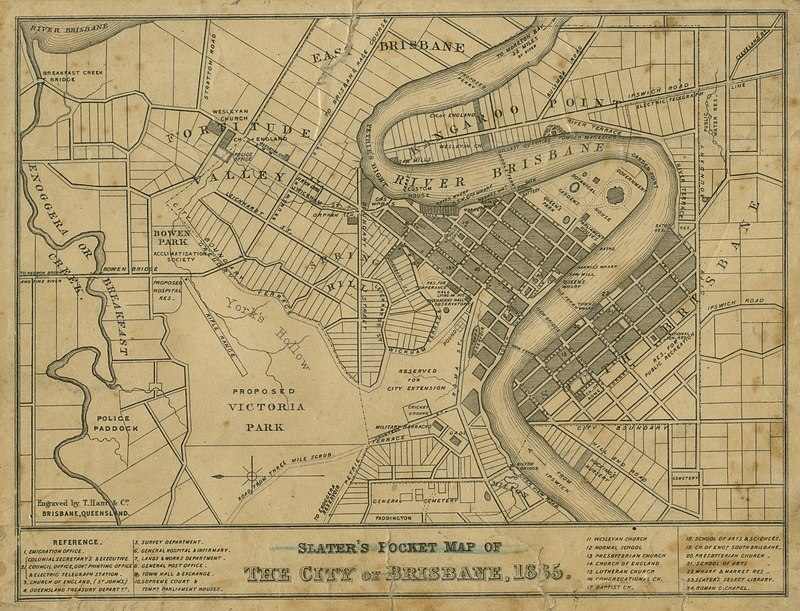 In the 1840s, the penal colony came to an end in the area. This is was primarily due to the area not being considered suitable anymore for convicts. Moreover, explorers to the area began utilising the wooded surroundings for timber and began establishing farming land.
Even with farmland arising in the area in the 1840s, it wasn't until 6 September 1859 that Brisbane was officially proclaimed. It was also during this year that Queensland was getting established as a state as well.
The namesake "Brisbane" was established much earlier in the area's history as it was named after the Governor of NSW, Sir Thomas Brisbane. The name stuck and the region was forever known as Brisbane thus after. Additionally, the river that winds through the city's centre was named the "Brisbane River" as well.
It is said that Brisbane was decided as the capital of Queensland based on its location. The city could act as a hub between land and sea due to its proximity to the ocean. Originally, a more inland town was considered the capital of Queensland but ultimately, it was decided that Brisbane was the better choice.
Additionally, in 1902, the Local Authorities Act deemed Brisbane an official city, one of the first 3 cities in Queensland to be called as such.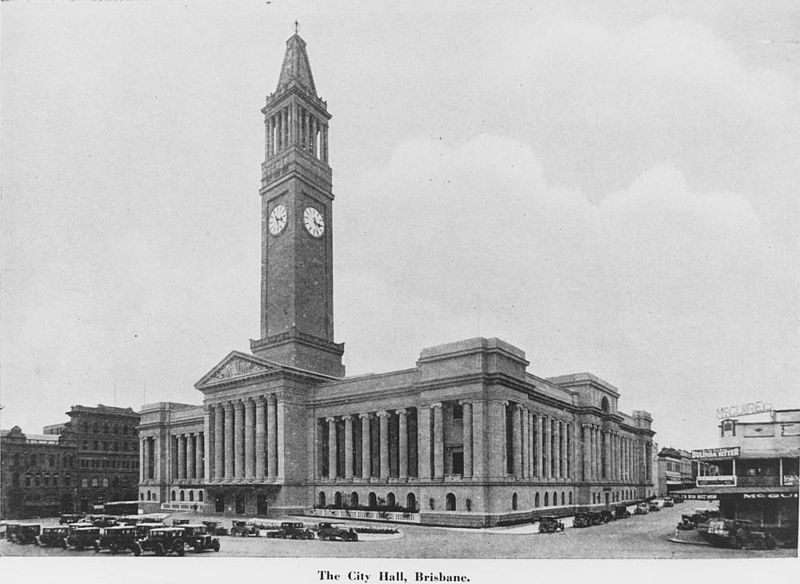 From 1885 until the 1950s, Brisbane and its surrounding suburb areas continually grew their urban transportation systems. These efforts were made to help control overcrowding situations and implemented systems such as steam trains and electric trams as a primary source of transportation.
Eventually, these routes for trams and trains were developed to accommodate for private motor car usage which became more popular after the 1950s.
It wasn't until 1930 that a city hall was established in Brisbane. The city hall was considered necessary after the main city of Brisbane and southern Brisbane were combined to be considered one entire area. While this consolidation occurred in 1924, the late arising of a city hall still proved necessary and beneficial to the newly combined city areas.
Brisbane Weather
The weather in Brisbane is generally pretty pleasant. The temperatures are always on the warmer side, although it does experience some chiller months in the year. Moreover, the area is known to get rain which causes the Brisbane River to flood.
Overall, the hottest month is usually January when the average temperature is 25 Degrees Celcius (or 77 Degrees Fahrenheit). On the flip side, the coldest month in Brisbane is said to be July with the average temperature being around 15 Degrees Celcius (or 59 Degrees Fahrenheit).
In concerns to rain and flooding of the Brisbane River, the wettest month is February when the average rainfall amount is around 4.24cm (or 1.67in). Throughout the years, the Brisbane River has been known to flood. Flooding of the river typically occurs when there are extreme weather conditions that cause the waters to rise above levy points.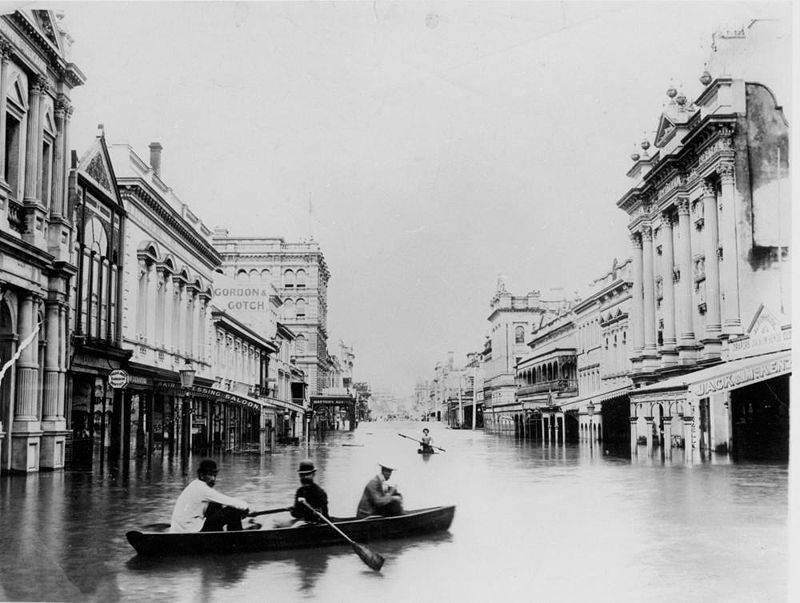 The Brisbane River flooded in 1864, 1893, 1974, 2011, 2013, and 2022. The most severe of flooding occurred in 1893 and 1974 and the flooding in more recent times (2022) did result in 6 deaths.
Due to the positioning of the river, flooding is inevitable. While the city council does make efforts to control flooding as well as keep residents informed of flood safety, sometimes that just isn't enough.
It is important to note that even though the river is prone to flooding, the years in which it has occurred have been pretty spread out and not consistent. In general, the weather of Brisbane continues to be desirable for its residents and visitors especially since the city seems over 200 days of sunshine a year.
Brisbane Postal Code
While most areas in Australia only have one or two postal codes, Brisbane has a number of them. This is because Brisbane is the third most populated city in Queensland with many suburbs on the outskirts of the city limits. Below are the postal codes associated with Brisbane and its suburbs.
| | |
| --- | --- |
| Brisbane – 4001 | |
| Brisbane, Adelaide St, Brisbane City, Brisbane GPO – 4000 | |
| Brisbane, Airport – 4008 | |
| Brisbane Grove (NSW) – 2580 | |
| Brisbane Market – 4106 | |
| East Brisbane – 4169 | |
| Port Of Brisbane – 4178 | |
| South Brisbane – 4101 | |
Brisbane Postal Codes
All of these postal codes are associated with areas of Brisbane where mail and post can be delivered.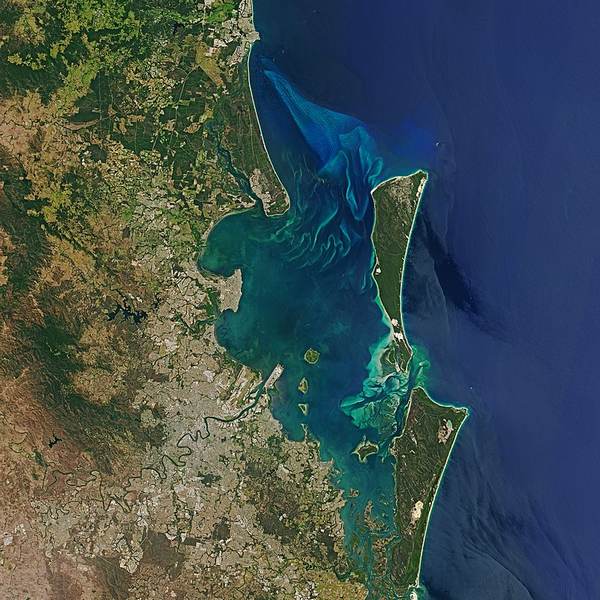 What Is The Population Of Brisbane?
As of 2020, the population of Brisbane is around 2.56 million. This makes Brisbane the third most populated city in the state of Queensland. Throughout the years, Brisbane has steadily grown in population.
People are drawn to Brisbane for its river (although swimming in the river is not advised), city life, and surrounding beauty.
Is Living In Brisbane Expensive?
Living in Brisbane can be expensive. In fact, living in Australia overall can be quite pricey. But why? The cost of living is higher in Australia due to how remote the country is compared to other countries.
Additionally, the country has vastness all over with the majority of the most populated cities being closer to the coastlines. Both of these factors make Australia more costly to live in.
Brisbane can be expensive to live in because it is the city.
Highly populated cities are always harder on the pocket due to the increased demand for products and services. This is true all over the world and isn't just limited to highly populated areas of Australia. However, when looking at Brisbane specifically, the average cost of living is said to be around $1967. This puts Brisbane in the top 5% of cities around the world that are considered pricey to reside in.
In addition to the average cost of living, the median salary (after taxes have been deducted) is approximately $3600 which could support someone for just under 2 months, depending on their family situation. Even still, Brisbane is considered a decent place to live regardless of its higher expenses.
When examining the cost of living in Brisbane, it is important to break down what certain costs there might look like. Below are some examples of the cost of living in the Brisbane area!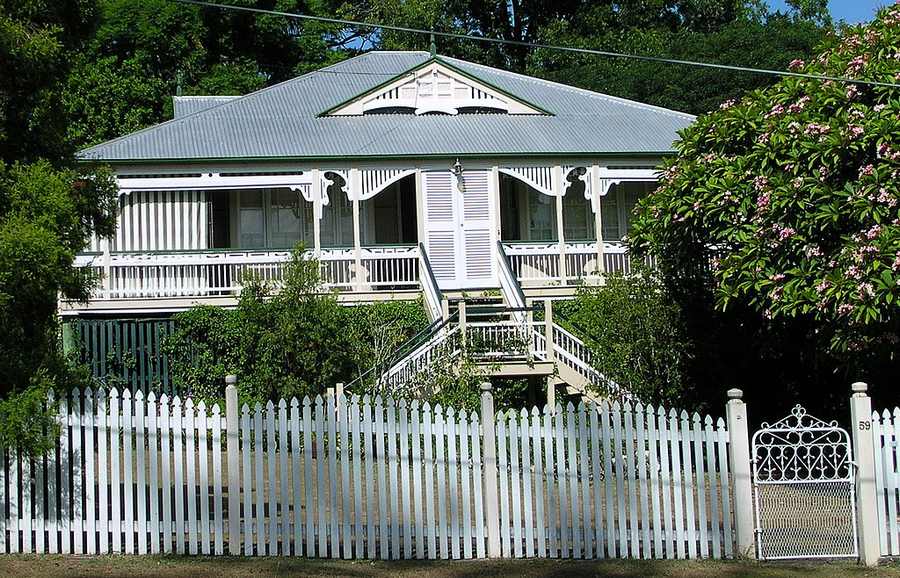 Cost Of Living In Brisbane (Based On A Single Person)
| | |
| --- | --- |
| With rent or mortgage – $1967 | |
| Without rent or mortgage – $880 | |
| With rent and utility bills – $1090 | |
| Food expenses – $500 | |
| Transportation – $230 | |
Cost Of Living In Brisbane (Based On A Single Person)
These numbers are rounded off from average costs pertaining to each category. They are subject to change depending on the current price points for each category. Additionally, these numbers will be higher for families as expense needs always rise in those situations.
It is important to note that even though Brisbane can be pricey to live in, there are ways to cut corners and save some cash. For example, food expenses are the most diverse price points on the list. People can choose to cook at home instead of eating out or try to make more cost-effective meals.
What Is Brisbane Famous For?
Brisbane is famous for being a city where the outdoors can be enjoyed in a variety of ways. Moreover, Brisbane is famous for its art scene as well as being one of the fastest-growing cities in the state of Queensland. The city is brimming with outdoor activities, naturally beautiful surroundings, and museums.
Even though it is a highly populated city, Brisbane boasts some pretty stunning nature areas. Some of these include places like St. Helena National Park, Moreton Island, Streets Beach, The Scenic Rim, Boondall Wetlands, Kangaroo Point Cliffs, and Story Bridge Climb.
These areas all offer a stark look into the natural wonders that surround the city of Brisbane.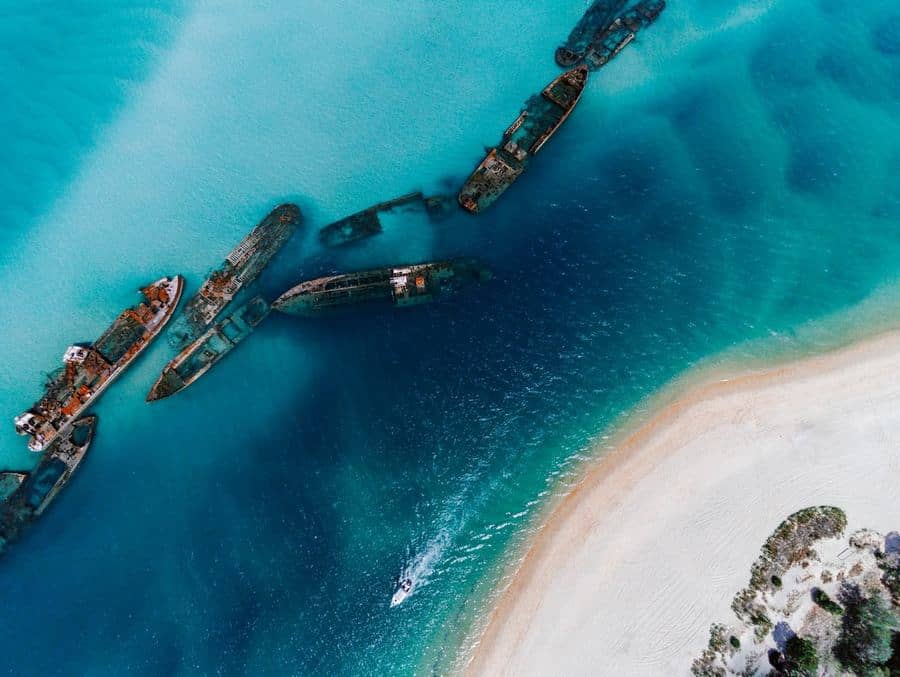 In addition to the natural surroundings, Brisbane is also famous for being a sports-centred city. Considering the city is known for being "outdoorsy", this should come as no surprise to residents or visitors.
There are various bikeways for cyclists throughout the city as well as swimming pools and so much more to cater to those who enjoy exercise as a part of their everyday life.
Brisbane is also famous for its rugby teams. On a national level, the Brisbane Broncos are a fan favourite and in the State of Origin Series, the Queensland Maroons are beloved by rugby fans.
Brisbane is famous for a lot but its sports, natural beauty, and outdoorsy vibe is what makes it so well-known across Australia and across the world.
Is Brisbane A Good Place To Live?
Brisbane is an excellent place to live, especially for those who thrive in environments tailored towards healthier lifestyles. With all the access to bikeways and parks, exercise enthusiasts love the city life of Brisbane. For those more suited for other lifestyles, there are plenty of art scenes and eateries to check out.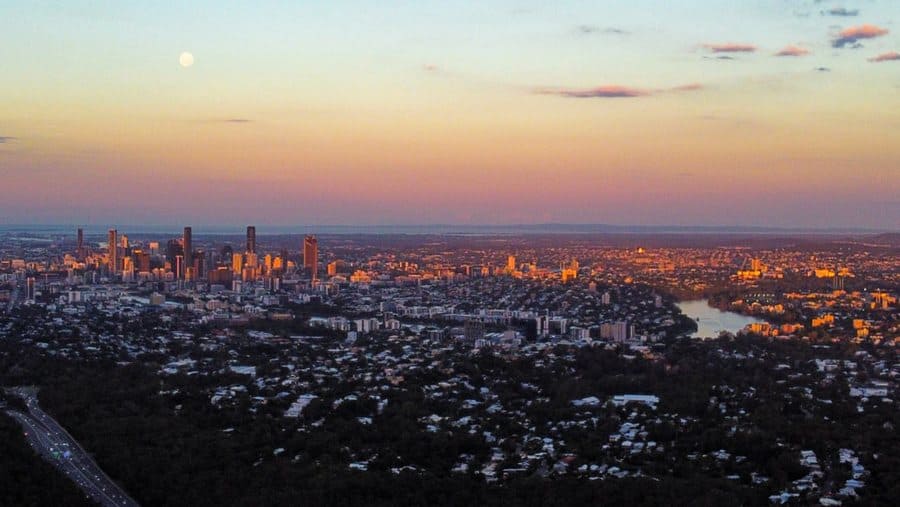 Even though the cost of living is higher in this city compared to other places in Australia, it is still sought out by those wanting a taste of city life. No city goes without crime, but even still, Brisbane's crime rates are not astronomically high by any means. In fact, for those living just outside of the central city area, crime rates are comparably lower.
With access to some of the best nature has to offer, lower crime rates, and unique history in the country, Brisbane is an amazing place to live.
Resource Links To Products We Use And Recommend
More Pages On Other Areas