Australia is full of places to sight-see due to its beautiful natural landscapes and scenic ocean views. This is especially true for the Hervey Bay area in Queensland off the east coast of Australia.
When planning a trip to this area, having proper accommodation is key. While the bay area offers all sorts of lodging options, self-contained apartments are one of the most popular choices.
This is because these accommodations help guests feel right at home while on holiday rather than feeling like they're in a stuffy motel room.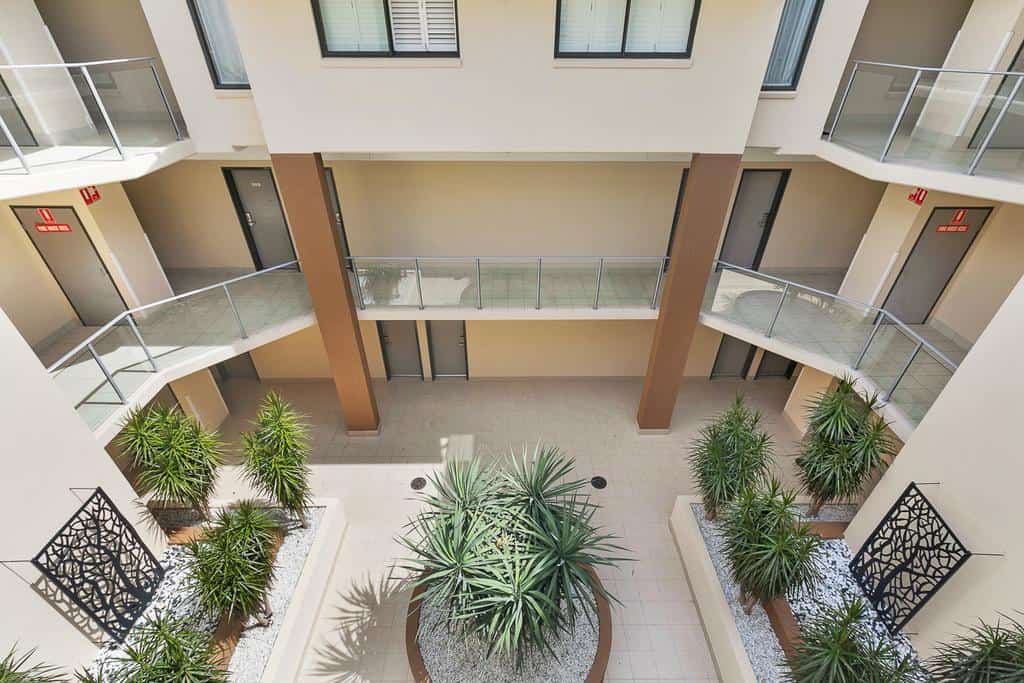 Self Contained Apartments Hervey Bay
There are lots of self-contained apartments throughout Hervey Bay and Eden prides itself on being one of the more modern looking ones.
Honeymoon Couples or families will find the contemporary look of the apartments quite refreshing. The apartments are brightly lit, stylish looking with complementary colouring.
While Hervey Bay offers its own type of paradise, these apartments surely feel like a paradise all on their own!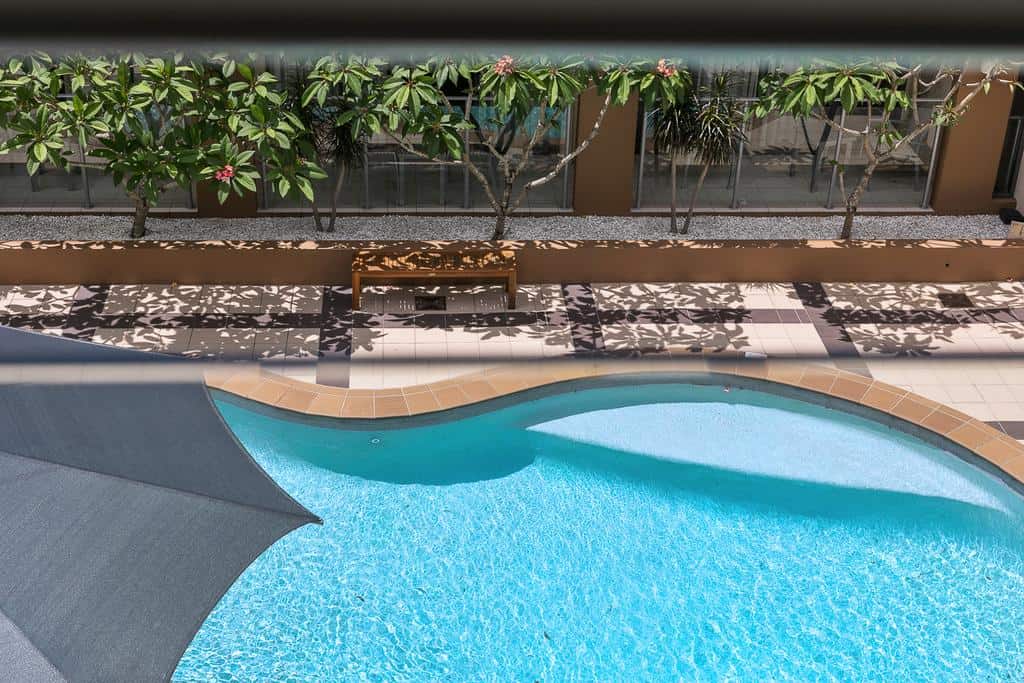 Description
These apartments face Scarness Beach foreshore, making it ideal for those looking to stroll the shoreline and enjoy panoramic views.
Everything about this place feels refreshing, relaxing, and idyllic from the rooms to the facilities to the surroundings, the location prides itself on being the ultimate accommodation experience.
With four stories of self-contained rooms to choose from.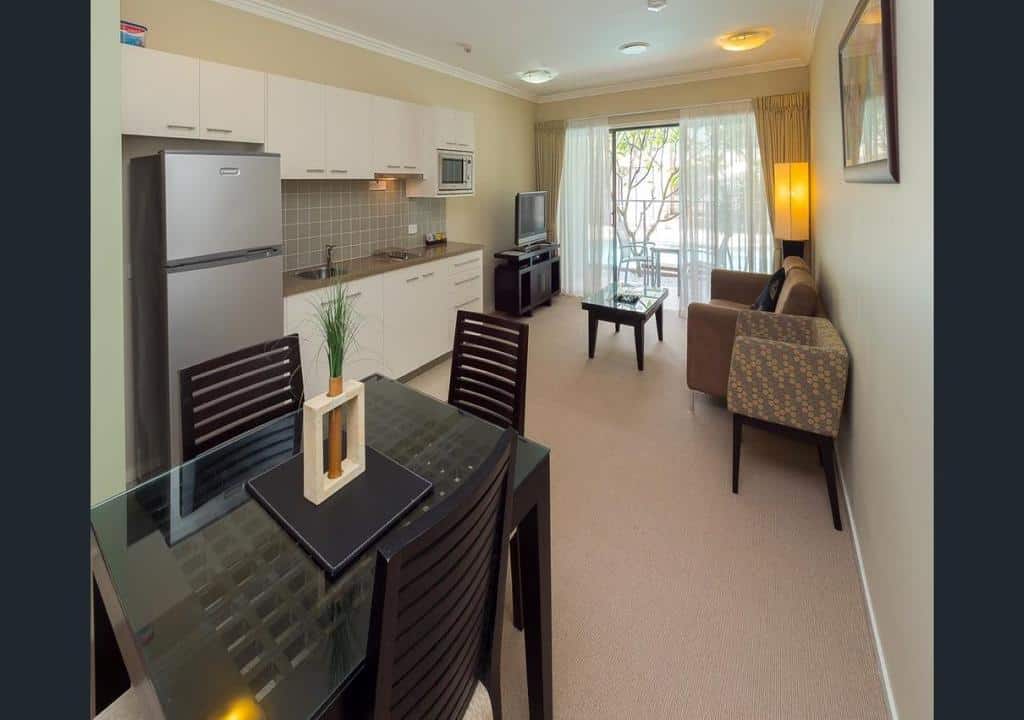 Popular Facilities
Swimming pool with spa – The large swimming pool has a spa right alongside it so switching between a swim and a soak in the spa is super easy.
Sauna – Saunas are a rare find for resorts and motels, however, when a place has them they are such a treat. They are the ultimate way to relax and let go of life's tensions.
Modern, trendy apartments – Honestly, the big catch at this location is their rooms and apartments. From modern appliances, neutral colours, simple decor, and lavish space they are favoured by many.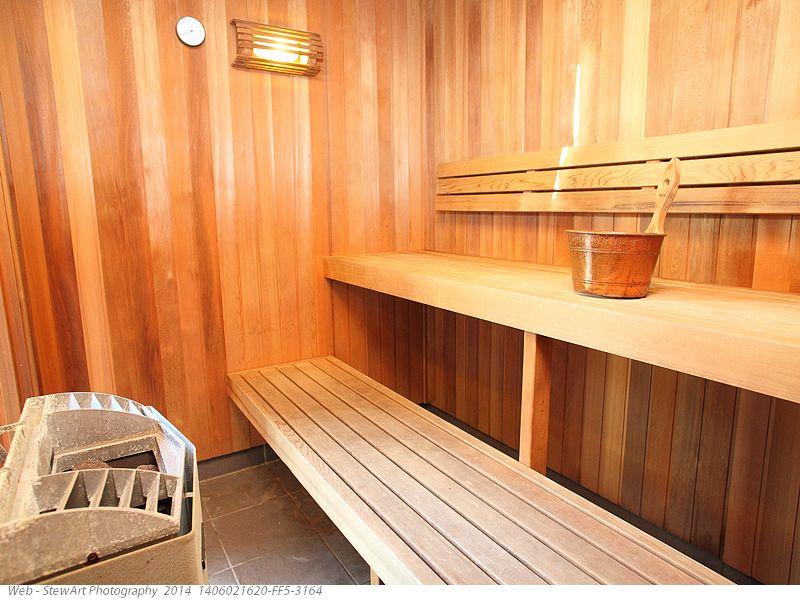 Ratings
In order to provide guests with the best experience, hotels and other lodging options are often rated with a star rating. This rating is set by the quality of the facilities that are available and not necessarily the quantity of them.
The Eden By The Bay proudly holds a 4-star rating. It is well deserved with its stylish rooms, heated spa and sauna, and more.
Guests coming here will certainly feel like they've got a holiday home and that they're truly indulging themselves with something special.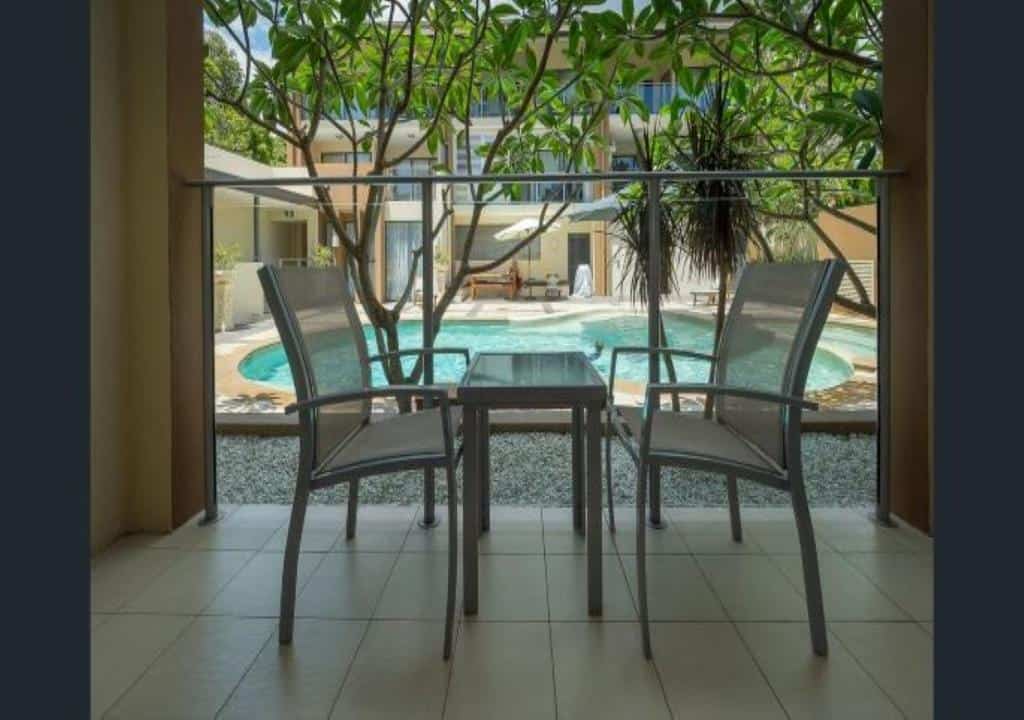 Room Types
The apartments here are some of the best offered in Hervey Bay. With modern looks to them with updated appliances, tons of space (including in the bathrooms!), and brightly light rooms, there is much to admire.
With tiled floors, wooden floors, and carpeted bedrooms, the apartment is quite a luxurious feeling. They offer basic hotel rooms or 1, 2, or 3-bedroom apartments. The price ranges for the rooms are listed below!
Hotel Room (For 2 people, one night) – $155-$215
1-Bedroom Disable Pool View (For 2 people, one night) – $160-$225
1-Bedroom Pool View (For 2 people, one night) – $175-$235
2-Bedroom Pool View (For 4 people, one night) – $205-$305
2-Bedroom Ocean View (For 4 people, one night) – $225-$315
3-Bedroom Ocean View (For 6 people, one night) – $325-$425
All prices are subject to change due to peak seasons, etc. The hotel's website does have an inquiry form for the most recent price questions.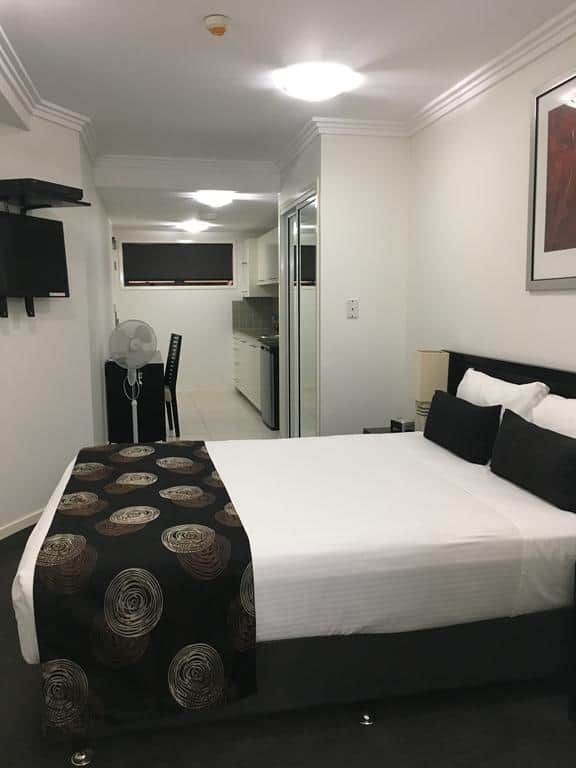 Surroundings and Location
The address and contact information for Eden By The Bay is as follows:
350 Esplanade
Scarness, QLD 4655
Phone 07 4197 6000
These chic apartments are right along the esplanade in Hervey Bay. This 14km stretch of waterfront walkway lines the eastern coast running from the Urangan Pier area all the way up to Point Vernon where it's common to see kangaroos.
The esplanade is great for cycling, walking, exercising and snapping some great photos of birds, ocean views and charming villages.
The Scarness area is also known for its sports clubs, bowling, shopping markets on the weekend, bike riding and more.
The apartments also help book tours to the famous Fraser Island, Lady Elliot Island, and humpback whale tours. These tours really showcase what makes Hervey Bay remarkable.
There are even Fraser Island tours to partake in or helicopter rides over Fraser Island. The area surrounding the apartments is really idyllic and the staff set out to ensure that all guests can book any adventure they wish to take on!
Facilities (Other than the popular ones!)
Check-In and Check-Out Times
Check-in is 2 pm and check-out is at 10 am.
For those looking to feel really pampered and relaxed, Eden By The Bay is the ideal choice! From their heated spa by the pool to their self-contained apartments built with style in mind, everyone will feel indulgent here!
Resource Links To Products We Use And Recommend
More Recommendations For Accommodation
link to Discovery Parks Fraser Street Hervey Bay
On the Fraser Coast, Hervey Bay is an oasis of the best natural world the area has to offer. Just across the way from Fraser Island, you will also find beautiful botanical gardens, a stunning...
link to Caravan Parks Hervey Bay
One of the most iconic ways to experience Australia is by experiencing its beautiful natural surroundings. Because the country offers an abundance of stunning landscapes from coast to coast, caravan...