Queensland, Australia is home to many charming coastal cities. These cities have gorgeous beaches and attractions to visit within them. One of these alluring suburbs includes Scarness.
It is more specifically located within Hervey Bay off the Fraser Coast region in Queensland. All the suburbs within Hervey Bay offer some exquisite amenities!
While Scarness itself is quite small compared to other suburbs in the Bay Area, it has some excitement of its own and is not too far from some local Hervey Bay attractions.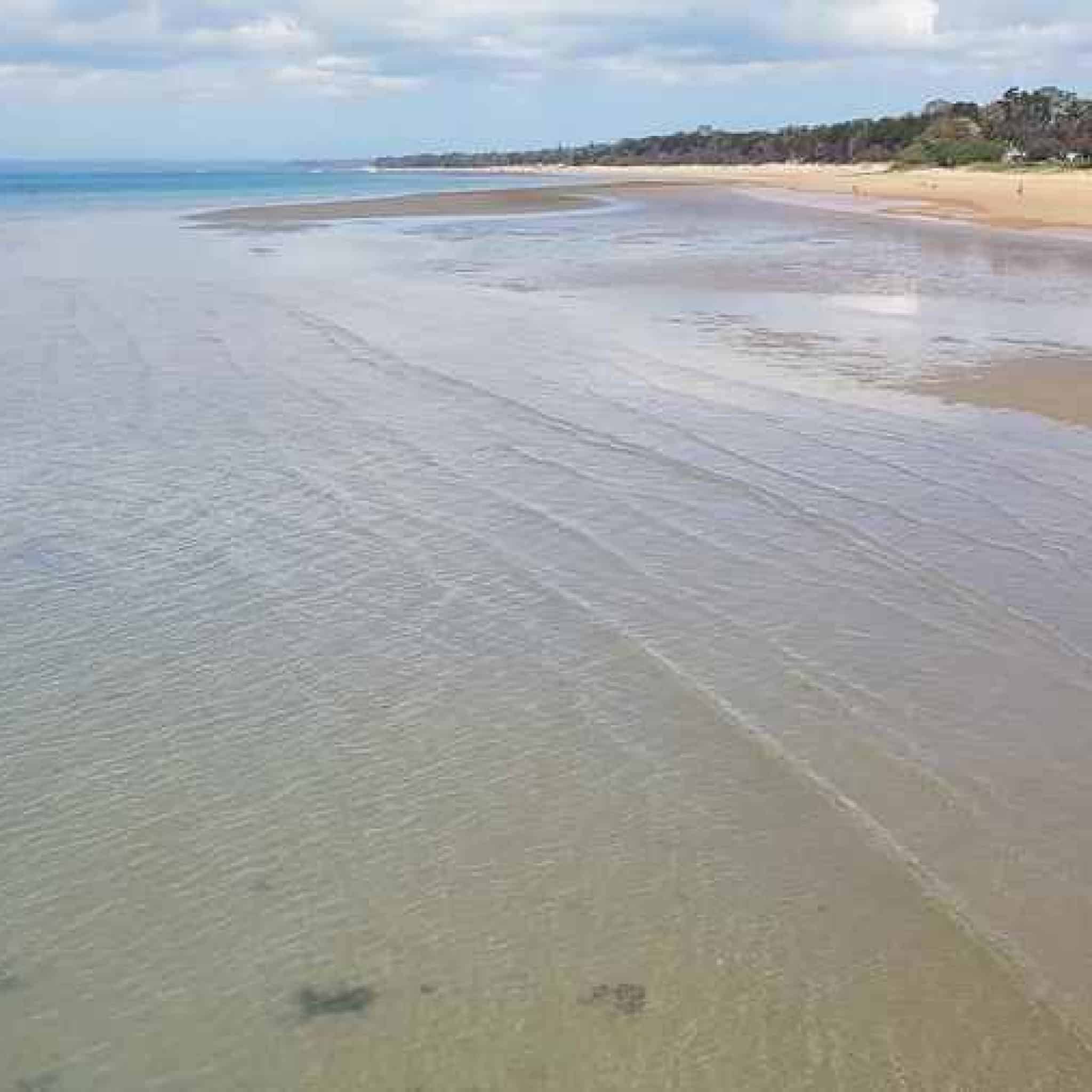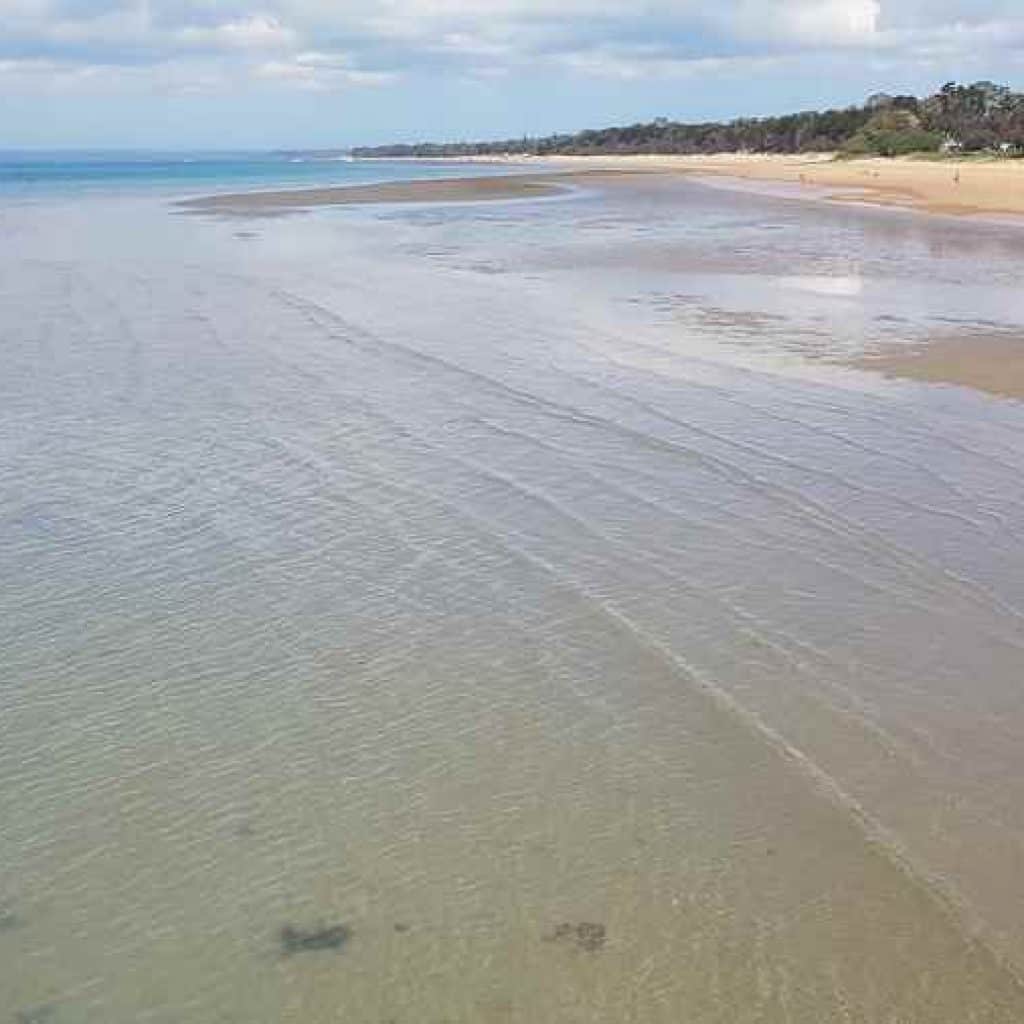 Visit Scarness Beach For Perfect Calm Waters
It is no secret that Australia is well known for all its beaches (around 10,000!) and water sports, but some of these places take the cake, on having the best waters around!
Scarness is the supreme ruler when it comes to attractive waters and engaging in water sports. With some of the calmest waters in the Bay Area, this location is specifically wonderful for swimming or fishing.
Moreover, there are no stingers in their waters, making it particularly safe.
A day on the beach in this suburb is sure to be exciting for those who enjoy water sports. Jet skiing is perfect as well as boating in general. It is an opportunity to take advantage of making the most out of the water!
The tranquil area is also a key spot for sunbathers or those wishing to partake in beach sports like volleyball or frisbee. Overall, the waters and beach atmospheres make a beach day an exceptional day!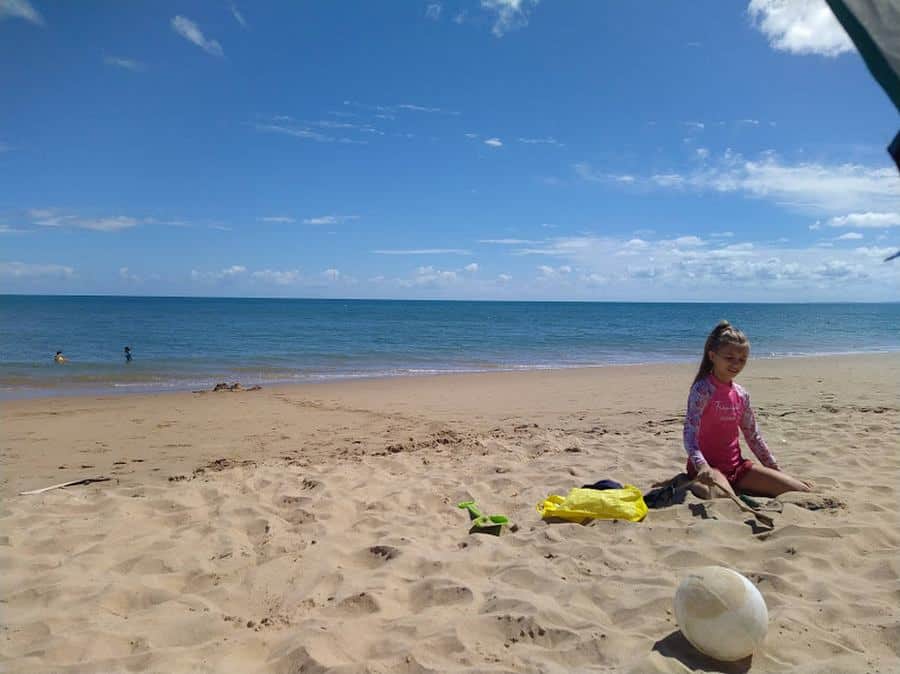 Even though those activities make for a wonderful day in Scarness, what really sets the crown upon the suburb is the access to the Great Barrier Reef.
Some of the best views of the Great Barrier Reef make snorkelling a popular activity in the waters. When visiting this coastal bliss, it would be a wasted trip if a dive down to the reef weren't taken!
These vibrant coral reefs and the lovely marine life really are quite the sight to behold, creating beautiful memories!
Google Map Of Scarness
Fun Things To Do While Visiting Scarness
Exploring the waters is an absolute when visiting Scarness, however, there are other things to do while in this suburb. It isn't too far from some great spots to visit, making it a central point for exploring a bit of the Bay Area.
When taking a trip to a new city or place, exploration is what makes for the best memories to reflect upon later!
One of the top things to do while in the city is exploring the Esplanade. This waterfront area is lined with plant life and provides some of the best views of the Coral Sea.
It is perfect for walking, exercising, or cycling. This is mainly because it stretches all along the Fraser Coast region at an impressive 17km.
This makes for a wider range of areas to explore, all while having instant access to the ocean or city life just a stone's throw away on the other side.
The Esplanade is extremely popular and is a great place to visit while in the Bay Area.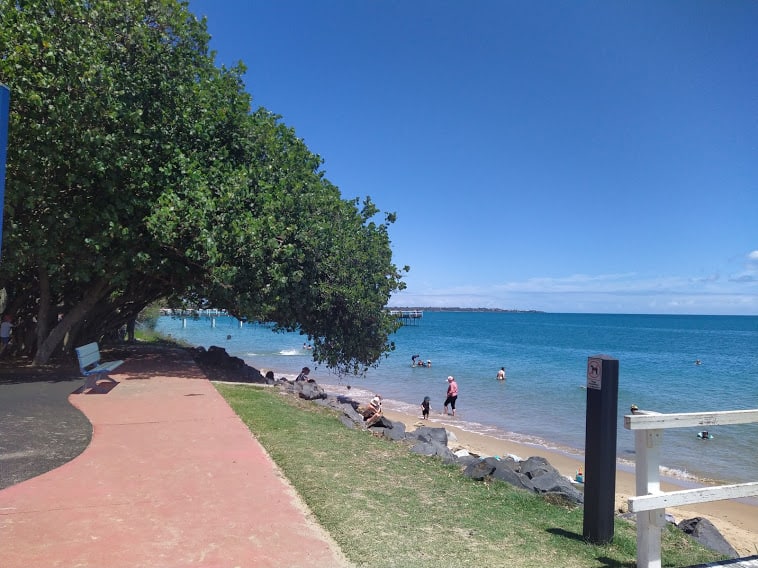 Another must-see spot in Scarness is the Hervey Bay Historical Village. This particular area is for history buffs or those who want to learn more about the Bay Area in general.
The historical site is set up just as it was in olden times and truly walks guests through history with its time-period-appropriate buildings, interactive displays, and actors dressed in 19th-century clothing.
This display takes guests on a journey through time and shows them what the settlers went through to survive and ultimately call the area home. It is a great learning experience for all and is a special part of the Bay Area's history.
Located on Zephyr St, the village is open Friday and Saturday from 1 to 4:30 p.m. and Sunday from 10:30 a.m. to 4:30 p.m.
Right next door to the village is the Z Pac Theatre

. For those who enjoy the art form of performance, this is the place to go! The theatre features all sorts of performances like Shakespeare's pieces, musical numbers, and even drama classes for all ages.
The theatre really puts an emphasis on learning the basics of drama and presenting wonderful pieces to their audiences!
Right outside of Scarness, about a 3-minute drive (1.9km away) is the Wetside Water Park. This grand park offers up some water fun without the sanded beaches.
It features water slides, water play areas (even for those under 5 years of age!), fountain light shows, boarding, and more. Entry is free, however, the water slides do require purchase.
It's open between the hours of 10 am to 5 pm, 7 days a week.
In under 6.5km away from the suburb are various day tours of sights to see. This includes whale watching, as Hervey Bay is known as the whale-watching capital of the world.
Some of the tours that are available include the Blue Dolphin Marine Tour which gives up close and exciting views of humpback whales and dolphins, as well as the Tasman Venture tours.
Tasman Venture Tours is a premier whale-watching experience and even takes guests by Fraser Island, which is a great spot for various other tours and activities revolving around Australia's abundant wildlife.
Accommodation In Scarness
Sometimes a trip to a new city may require a stay at a hotel or something likewise. This is especially true for tourists or residents coming from far distances.
With this said, it is critical to know all the great spots to stay while in this coastal paradise.
The most popular choice for overnight stays or day camping includes the Scarness Beach Front Caravan Park. Vehicles of many sizes are welcome, including RV's and campers.
Caravan parks are extremely favourable in Australia due to their proximity to the beaches and shopping areas. These areas often provide opportunities for enjoying the great outdoors with camping facilities like BBQ areas for outdoor cooking.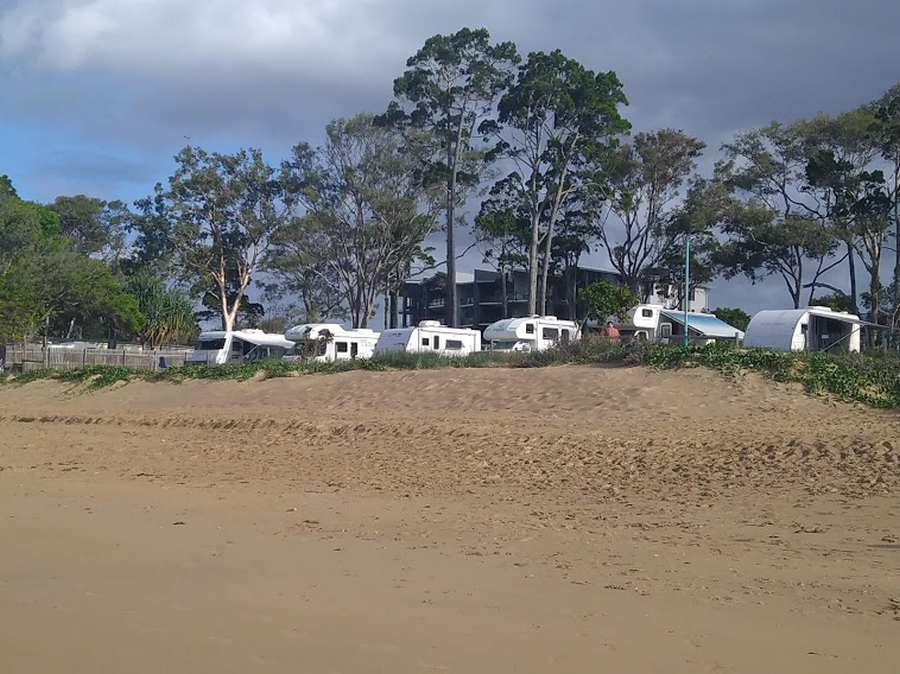 Another great caravan park choice is the Fraser Coast Top Tourist Park. This area offers cabin rentals, RV sites, a mineral pool and spa, and even a recreation room with pool tables and arcade gaming.
Along with Fraser Coast Top Tourist Park, there is The Discovery Parks Boat Harbour Drive which is a great experience as well and caters to its guests by having ensuite areas, cabin rentals, a kiosk store, pet areas, and activity rooms.
These things make these caravan parks attractive to any visitor.
While caravan parks are available, they are not the only good choice for accommodation in Scarness. In fact, there are quite a few other suitable choices within about 3 km of Scarness and its caravan park.
These options include the Sunseeker Motel and chain hotels like Best Western and Comfort Inn, just to name a few. While staying at a chain motel is okay for some people, the experience of staying at something a bit more local is appealing to others.
The Sunseeker Motel, for example, is near the beachfront and has guest laundry, modern beds and decor and mini kitchenettes in each room. These choices are great for those who don't wish to be in an outdoor-type environment.
Shopping In Scarness
Shopping while visiting this coastal suburb can range from food shopping to finding special trinkets. No matter what someone is on the hunt for, there is a little bit of great shopping for all tastes.
Some of the most popular shops to visit while in Scarness include FoodWorks, Tinkerbells Crystals, Gifts, and World Bazaar. There are also some shopping centres and mall-like areas not far from the city.
These include the Stockland Hervey Bay Shopping Centre, Bay Plaza, and Eli Waters Shopping Centre. These particularly feature little shops and boutiques full of goodies in one general area. They are fun to walk around and explore while shopping!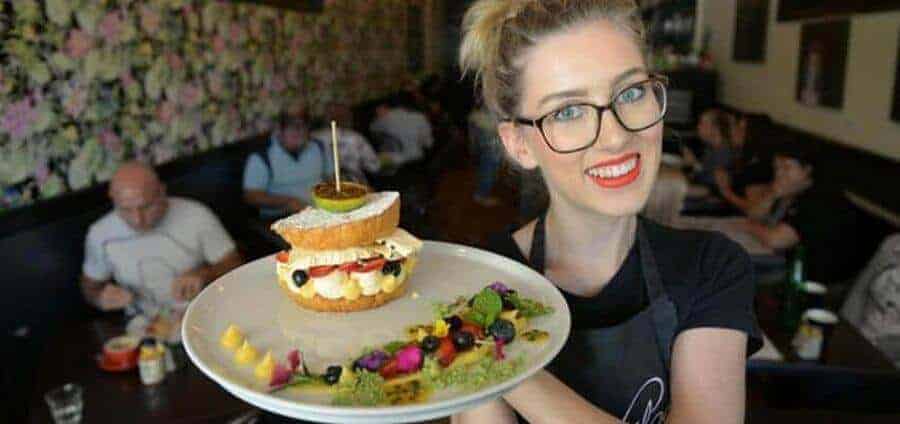 Scarness Local Restaurants
Finding some exquisite cuisine while on holiday or visiting a new city is always exciting! Scarness has various choices to meet anything the taste buds are craving!
There is a lot to choose from and most of the locations listed are near the Esplanade, which makes walking the waterfront area even more fun.
Some of the restaurants around to check out include, Enzo's on the Beach, India Gate on the Bay, Oriental Palace Chinese, Mr Seafood, and Pop Ferandi's Italian Eatery.
All these locations offer up some delicious cultural fare, both local and international tastes to please!
From great restaurants to exciting activities to explore, Scarness is a small gem within Hervey Bay for the adventurous! There is something around every corner to enjoy and Australian tourists will enjoy this beautiful bay area location!
Motels At Scarness
Sunseeker Motel



354 Esplanade Scarness.
Ph 07 4128 1888
Fax 07 4128 1744
Holiday Units & Apartments In Scarness
Coconut Palms On The Bay



335 Esplanade, Scarness
Eden By The Bay



350 The Esplanade, Scarness
Hervey Bay, QLD 4655
Phone 07 4197 6000
Fax 07 4194 0993
Lisianna Apartments
338 Esplanade, Scarness
Ph 07 4124 2950
Caravan Parks In Scarness
Scarness Beachfront Tourist Park

Set amongst towering gum trees right in the heart of Hervey Bay, this is not your average caravan park.
Calm pristine waters front the park with sandy beaches ideal for the kids to play on and safe swimming all year round.
The Esplanade Scarness Qld 4655
P: 07 4128 1274
F: 07 4124 5353
Australiana Village Top Tourist Park



295 Boat Harbour Drive
Scarness, Hervey Bay, Qld 4655
Ph 07 4128 2762
Fax 07 4124 5665
Scarness Beachfront Caravan Park
Esplanade, Scarness
Lazy Acres Caravan Park
91 Exeter St., Scarness
Hervey Bay Flashpackers
195 Torquay Terrace, Torquay QLD 4655
181 Torquay RD
Hervery Bay, QLD 4655
Resource Links To Products We Use And Recommend
More Pages On Hervey Bay
link to Sunset Cruise In The Great Sandy Marine Park
The Sunset Cruise Great Sandy Marine Park has a lot to offer, from stunning scenery to a range of wildlife and marine life. Here are some of the things you can expect to experience on a sunset cruise...
link to Is Hervey Bay Full Of Old People?
Hervey Bay is a popular retirement destination and has a higher proportion of older residents than some other cities in Australia. However, it is important to note that Hervey Bay is a diverse...