Spend your time onboard a Whale Watching catamaran that offers you the trip of a lifetime!
Experience the trip of a lifetime aboard the Tasman Venture! Let the humpback whales amaze you with their close encounters, magical songs, spectacular breaching and their ultimate display of trust while they share their newborn calves.
Tasman Venture is a fast and luxurious catamaran with large decks, offering unobstructed whale watching. Standing on our famous water level viewing platform, where you will be taken to the water's edge, you will be amazed by up close and personal interactions.
For more eye to eye interactions with these inquisitive animals watch the whales from our air-conditioned underwater viewing rooms.
What makes long-running Tasman Venture the Whale Watching expertise in their field is their friendly and knowledgeable crew who treat their passengers as personal guests upon arrival.
Their number one aim is to show you the beauty of the Humpback Whales along with a service that is like no other.
Tasman Venture guests have often referred to their day away as a 'life-changing experience', and with a crew that specializes in everything to do with the Hervey Bay waters and the marine life that inhabit the area, you can expect a wonderful day on board the Tasman Venture cruising the beautiful waters.
Guests who choose to book their glorious Whale Watching adventure with Tasman Venture can expect to be spoilt by 6 spacious viewing decks that are perfect for taking in full view of these amazing creatures, as well as being able to have space to take your very own photographs of the whales and other sea life you may see on your day away.
Perhaps you would like to feel the sea breeze blowing through your hair, the ocean mist and being so close to our bow-riding dolphins?
If indoors is more your thing, you are welcome to take to the relaxing atmosphere of the air-conditioned cabin and cockpit as well as view the Whales through the underwater viewing windows, which makes for the best whale and dolphin viewing for photography.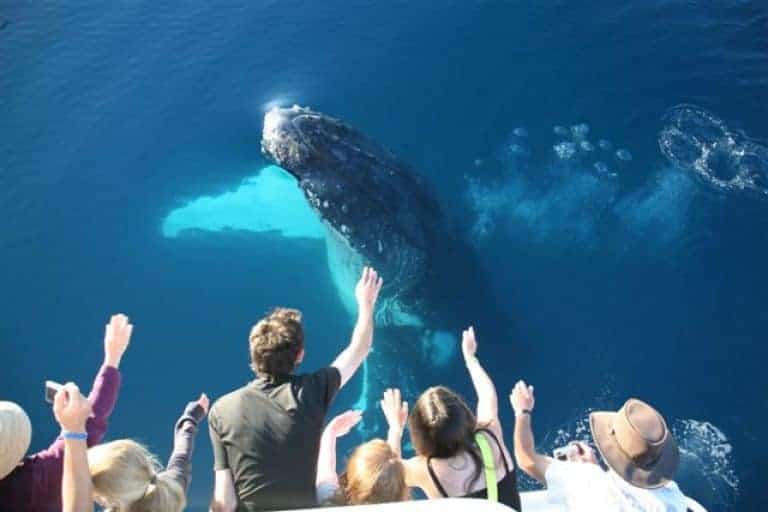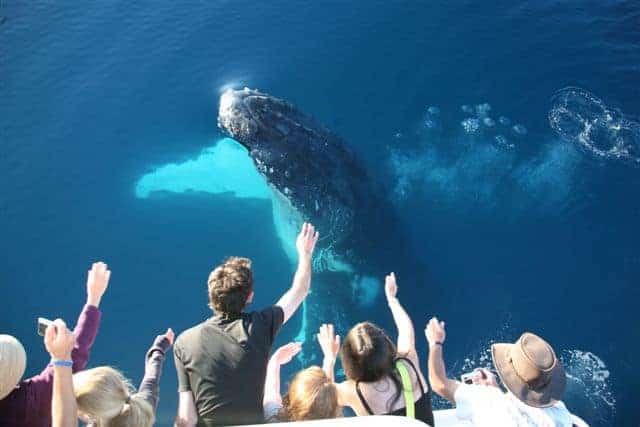 Lloyd and Robyn Burgess are the well-loved owner-operators of this magnificent catamaran and have sailed the waters of Hervey Bay and beyond for well over 20 years.
They have committed their time to bring you the very best information regarding the whales and to ensure you have a great day out with them and their crew.
There are various Islands surrounding Hervey Bay and Lloyd and Robyn have a vast knowledge of the wildlife, Islands as well as the ocean. Tasman Venture was recently awarded 'Hervey Bay's Business Award for Contribution to Tourism' for 2010 and 2011, giving this ultimate tour its number one ranking.
There are simply loads of reasons why you should make your bookings with Tasman Venture Whale Watching Tours. From the expertise in Whale Watching to being taken out onto the safe waters of Hervey Bay to view the magic that surrounds the area.
Either way, you won't be disappointed! Be sure to choose Tasman Venture for your next Whale Watching tour. You will be assured to have the most unforgettable tour in Hervey Bay, the Whale Watch Capital of the World!
Travelling with the Tasman Venture guarantees you a fast and comfortable journey, giving you more time with the Whales. Our passionate and experienced skipper is renowned for staying around for "one more look" and searching for the best whale viewing in the Bay.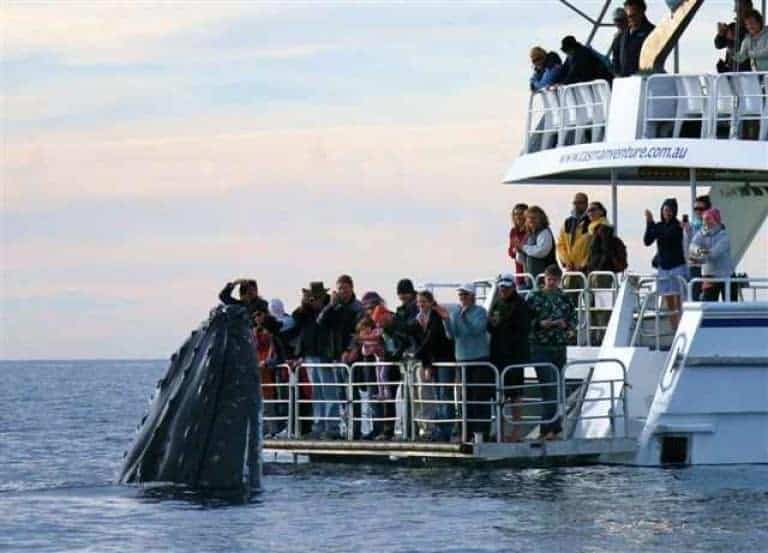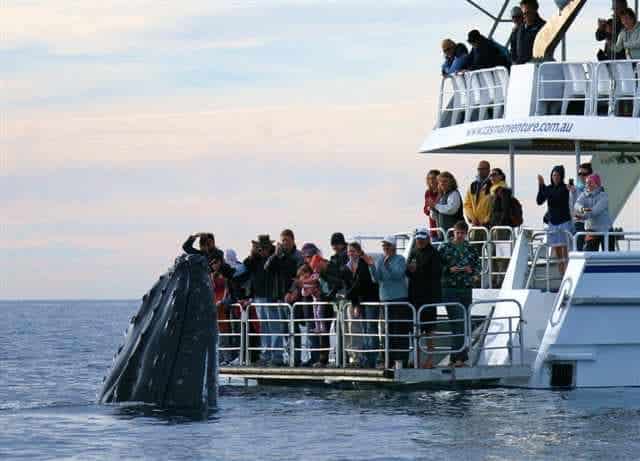 Your tour will include:
Free whale documentary DVD
Guaranteed sightings
Water level viewing platform
Underwater viewing windows
Hear the whales sing through our hydrophone
Sweet and savoury morning and afternoon tea
Experienced and passionate staff
Free Courtesy Pickup
Free Wi-Fi
Follow our daily whale sightings on our website
Morning Tour:
Dept: 8:30am
Return: 12:30pm
Prices
Adults: $115.00
Concession & card $105.00
Child $60.00
Family – 2 A 2 C $310.00
Afternoon Tour:
Dept: 1:30pm
Return: 5:30pm
BOOKINGS AND ENQUIRES
Freecall: 1800 620 322
www.tasmanventure.com.au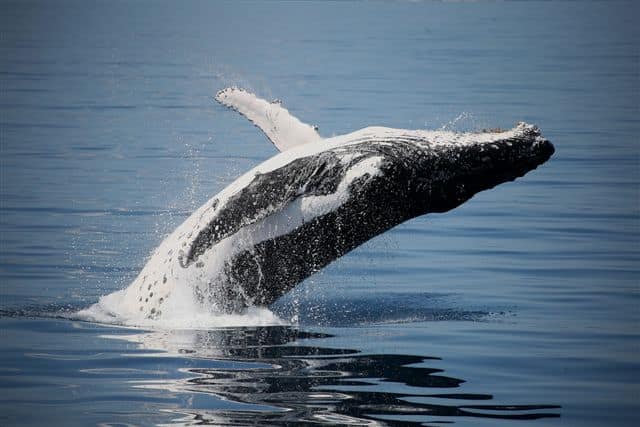 If you decide to contact us by phone
Please let us know you found us on Discover Hervey Bay
Resource Links To Products We Use And Recommend
More Pages On Whales