Fishing is a favoured pastime for many people all over the world and finding a great location to do it in is essential. One such location is Rainbow beach on the Queensland coast, an area known for its excellent fishing opportunities.
In this article, we are going to dive into everything fishing related at Rainbow beach including some of the very best fishing charters leaving from here.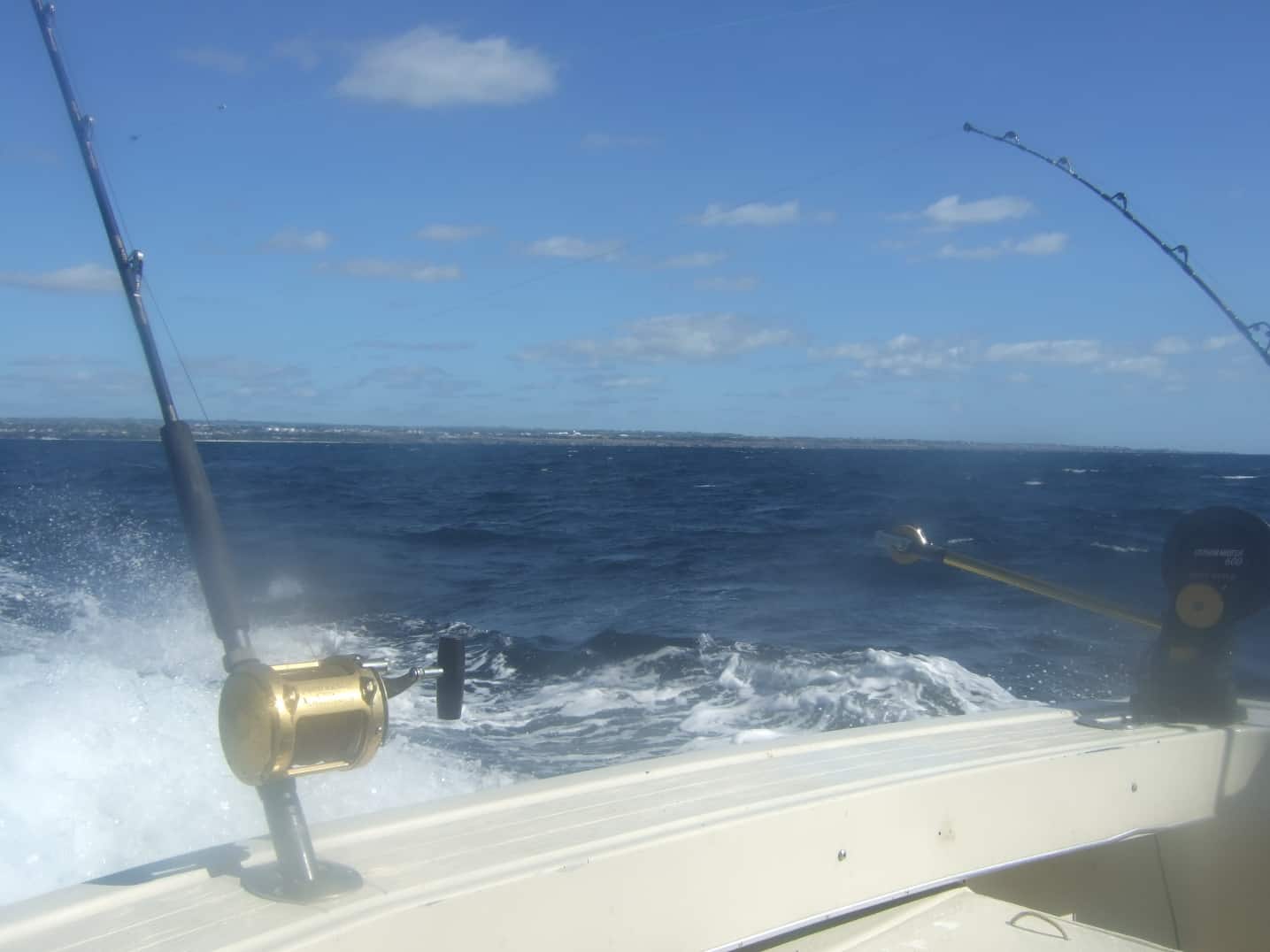 Rainbow beach is well known for its excellent variety of fish that swim in the waters here making it a prime location for those who are looking to add different types of fish to the "caught collection". In Rainbow Beach, it's sure to be a Fisherman's choice to brag about for years to come.
Whilst it would be impossible to list every species of fish that can be found here, some of the ones which attract the most attention are:
| | |
| --- | --- |
| Snapper | Whiting |
| Parrot Fish | Red emperor |
| Pearl Perch | Sweet Lip |
| Mackerel | Amberjack |
The fishing community here is one that is friendly and knowledgeable and so this proves to be attractive to those looking to hone their skills or indeed start from scratch. There are bag and size limits for the area that you need to be made aware of so be sure to familiarize yourself before casting a line.
It is also evident that the beautiful scenery here offers one of the most relaxing fishing experiences on the planet, drawing many people in with the pristine blue waters and golden shores.
Fishing Tips For Rainbow Beach
Many people decide to take a chartered fishing tour whilst at Rainbow beach, but this isn't the only way to experience the quality fishing here.
For those who are experienced and perhaps are chartering a boat of their own or are fishing directly off the beach, here are some quick tips to make the most of the location.
A lightly tapered fishing rod is recommended for this location as these are best for the whiting and dart.
Experts advise using a long shank hook for the best results.
If you are fishing in the shallower areas of water, it is advised to go for the whitewash as this is where most fish will take cover from predatory birds, and so means your chances of catching one are greatly increased.
Working in gutters and pockets but regularly changing your spot will assist in catching the most fish.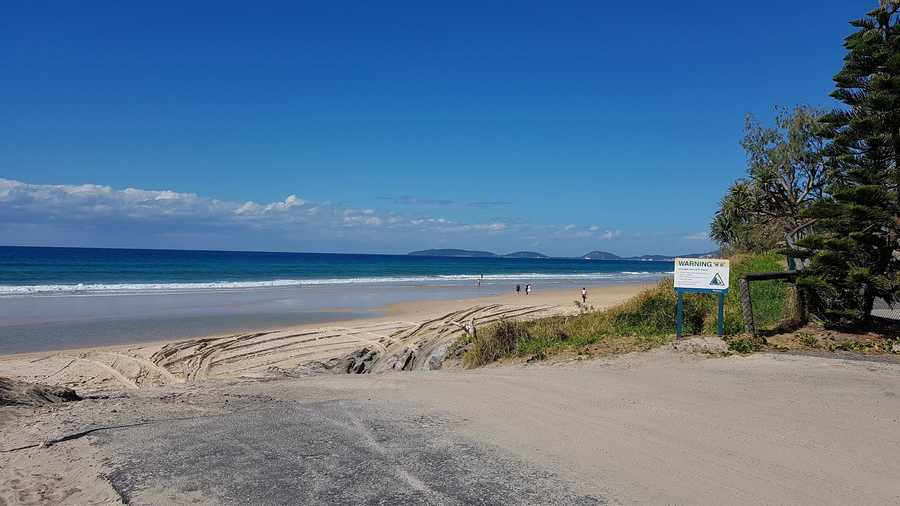 Fishing Charters At Rainbow Beach
Of course, many people visiting rainbow beach will prefer to take a chartered fishing tour, and there are plenty of them here. So many, that choosing the right one can be like finding a needle in a haystack.
It is for this reason that we have sourced some of the very best in the area.
But before we take a look at these, let's delve into the advantages of taking a fishing tour.
The friendly crew are extremely knowledgeable and will be able to provide you with answers to any questions as well as give you general information included in the tour.
Safety is paramount and you can be sure that your trip will be secure, especially if you are taking younger ones along with you.
Equipment is provided, so you can simply turn up on the day and enjoy the experience.
Fishing Charters Available From Rainbow Beach
Let's now take a look at some of the very best fishing tours that you can take from Rainbow beach.
The Sunrise Fishing Tour
This is ideal for those who want to immerse themselves in fishing as the tour begins early in the morning and lasts for 6 hours.
All the equipment is provided and you will be taken out by a team of highly trained and skilled fishermen who will work with you at every point of the tour.
Not only this but you will be collected from your chosen location and taken by 4WD to the boat, where you will be returned at the end of the experience.
You will have the opportunity to learn all the skills you will need to take up fishing by yourself as well as gain useful knowledge on the types of fish you can expect to catch at various times of the year. This one costs $240 per person.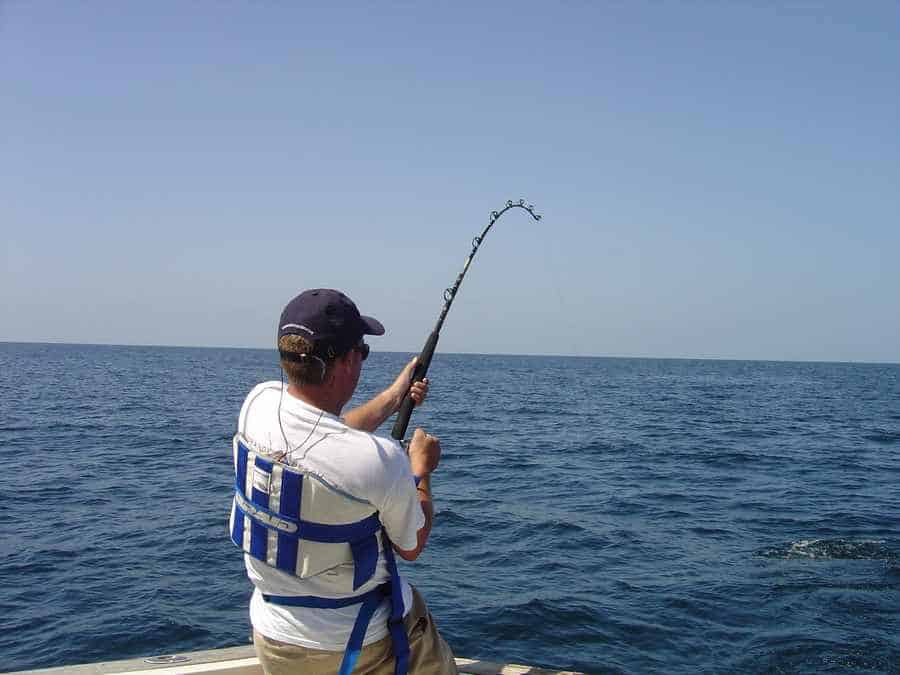 Rainbow Beach Fishing Tours by Salty's
For around $130 you can take this two-hour fishing tour which will provide you with all the gear and bait that you will need for the tour.
This one takes place from the shore and so is great for those who do not fancy going out onto the water with its shorter length, makes an ideal fishing experience for kids, although the minimum age to join in is 12

.
Keely Rose Deep Sea Fishing Charter
This excellent fishing charter

takes place around the reefs near Fraser Island, one of the most beautiful spots on the Queensland coastline and offers guests the chance to experience deep sea fishing at its very best.
This one is ideal for those who want to spend a longer period of time on the water as the charter lasts for ten hours.
All your equipment is supplied and you will be accompanied by a fully experienced crew who will impart their wisdom to you throughout the tour.
Prices start at $260 per person and if there are ten of you, you can rent the entire boat for $2600. This charter has a brilliant reputation and the skipper, Ed lives up to this excellent expectation.
Many people have stated that this makes a great day out for the family and is excellent for bonding time with the kids.
Best Beach Fishing
Rainbow Beach is well-loved for a huge range of activities and fishing is one of the most popular. Whilst there you can choose whether to take a chartered fishing tour or go it alone and follow our useful fishing tips.
Should you decide to take a chartered fishing your, you will certainly not be disappointed by the sheer choice, with the area being famed for its fantastic fishing, it is little surprise that this type of business is booming here.
Whether you are an experienced fisherman looking to get back out onto the water or are completely new to fishing, there will be something that meets your needs.
Resource Links To Products We Use And Recommend
More Pages On Rainbow Beach