When it comes to safety, there are a variety of things to think about, especially in the case of visiting somewhere that you are not familiar with.
Whether you are looking at crime rate or safety from a more natural point of view, you can be sure that Hervey Bay is somewhere that will not pose a high level of danger. In general, Hervey Bay is a safe place to visit or live.
Crime In Hervey Bay
Crime in Hervey Bay is at a low to moderate level with the most concerning area being related to drug dealing or drug use.
In fact, this is the only high crime rate in the area and the good news is that this is not something that has a direct impact on anyone visiting the area.
In other areas, crime rates are at a healthy level, with the lowest crimes being those which are related to discrimination. Worries of being attacked due to your skin colour, faith, sexuality or any other reason are as low as 39% according to Numbeo

.
Let's take a look at how other types of crimes measure up in this area. The system used by Numbeo is on a 0-100 scale, with 0 being not at all and 100 being the highest rate.
The level of crime is up by 47 in the last three years, which compared to the USA, for example, is excellent. Between the '70s and the '90s, the level of crime in America rose by four times, putting things into perspective greatly.
For walking alone during the daylight hours in Hervey Bay, it is considered to the very safe with a score of 75.
If you are walking alone during the hours of darkness in Hervey Bay, you can rest assured that crime is not highly likely to occur with the area scoring a low score of just 39.
The suburbs of Hervey Bay tend to experience a lower crime rate than in the city, and some of the most favourable are Toogoom, Craignish and Dundowran, but we will look at this in a little more detail later on.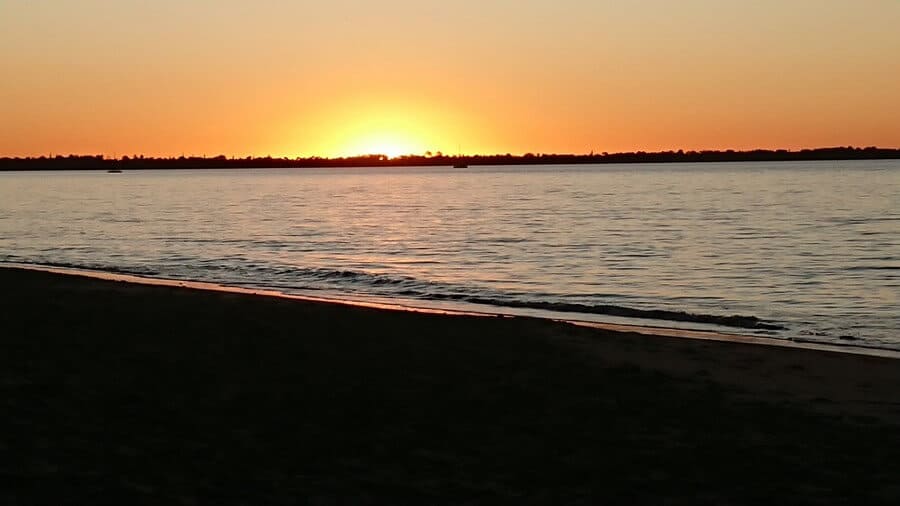 Natural Safety Concerns
One of the biggest safety concerns for foreigners paying a visit to anywhere in Australia is the prospect of swimming in seas that are infested with potentially dangerous marine life, and this is a warranted concern – in some areas such as The Northern Territory.
However, in Hervey Bay, you can be confident that there aren't too many creatures lurking in the water waiting to sting or bite you.
It is a common misconception that the waters surrounding the great nation of Australia are filled with nasties waiting to take a chunk out of you and whilst caution should always be exercised and local beach advice should always be followed, Hervey Bay can proudly claim to be one of the safest swimming spots in the country.
The reason for this safety is that the north-facing beach, which runs an impressive 12 kilometres along the Fraser Coast here is pretty much free of marine stingers.
With that in mind, if you are planning to take a trip over to Fraser Island, you can expect to find a much more vast array of marine life here that may cause harm.
Whilst you are highly advised to take precautions in the water at Hervey Bay, on the whole, it is a safe place for swimmers due to its location in the lee of Fraser Island, meaning that beaches are protected and generally free of anything that might cause harm.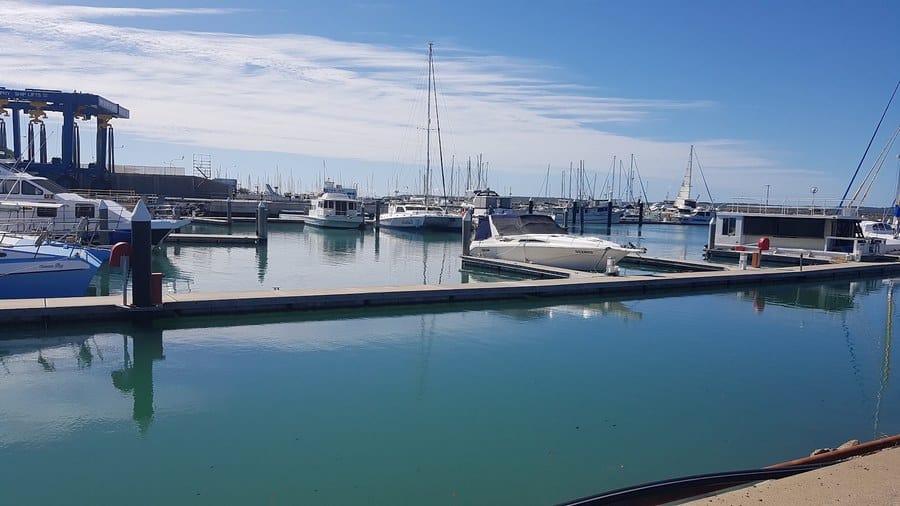 The Safest Suburbs Of Hervey Bay
We mentioned earlier that there are a variety of very safe suburbs to stay in when visiting Hervey Bay. On top of this, if you are looking to make a permanent move to the area, it might interest you to know of the safest suburbs here.
Burrum Heads
This superb suburb has been rated as the best place to live in all of the Hervey Bay area and not only are the crime rates low but the area is away from the hustle and bustle of the city and so provides a quiet location for those looking to get away from it all, yet still is within around half an hour's drive of the main part of Hervey Bay.
Eli Waters
Even the name of this suburb sounds appealing and for good reason. Ranked as the third-best suburb to live in by Homely

Eli waters is a trendy location with a safe environment making it ideal for people of all ages and walks of life.
Dundowran Beach
We talked about how safe the beaches in Hervey Bay are and if you are looking for a base that provides ease of access to a wealth of quiet, secluded beaches then this is it, you can spend some time collecting shells when walking on the Dundowran beach.
Those living here have stated what a great neighbourhood it is, giving you the peace of mind that not only will you be in a beautiful suburb but also one which is highly unlikely to be a target of crimes.
Craignish
There are some beautiful homes located in Craignish, and the area has a lot of great amenities. Locals claim

that the crime rate here is very low, which is a huge draw for anyone visiting. On top of all of this, the suburb is situated just a ten-minute drive into the main town, making it easy to access the activities based here.
Conclusion
As with anywhere in the world, Hervey Bay does experience some crime and threats of danger, but on the whole, is a safe and happy place to live or take a vacation.
The crime rate is on the lower side which is excellent news for anyone with concerns of this nature and the beaches here have been said to be some of the safest in the area, due to their north-facing location.
All of the suburbs of Hervey Bay have something wonderful to offer their residents and visitors, but there are some that have that little extra special such as the beaches at Dundowran and the tranquillity of Burrum Heads.
Resource Links To Products We Use And Recommend
More Pages On Hervey Bay
link to Sunset Cruise In The Great Sandy Marine Park
The Sunset Cruise Great Sandy Marine Park has a lot to offer, from stunning scenery to a range of wildlife and marine life. Here are some of the things you can expect to experience on a sunset cruise...
link to Is Hervey Bay Full Of Old People?
Hervey Bay is a popular retirement destination and has a higher proportion of older residents than some other cities in Australia. However, it is important to note that Hervey Bay is a diverse...