Eli Waters is located towards the Northern end of Hervey Bay between Urraween and Point Vernon. This unique suburb has a creek that runs through some parts of the area called Eli Creek. Eli Waters is mostly made up of wetlands making most of it inhabitable to be built on.
Eli Waters is home to Xavier Catholic College which takes in both primary and secondary students grades Prep to year 12. The school opened in 2003 and was named after St Francis Xavier.
Eli Creek offers locals to have a spot for fishing at the various waterways that are located in the suburb off of Endeavour Way accessible by turning off of Maryborough Hervey Bay Road and turning onto Ibis road. Eli Creek runs all the way down to the ocean through the wetlands where many species of birds can be found.

Map Of Eli Waters
Weather In Eli Waters
Eli Waters has some beautiful weather averages making the area not to hot during the summer months due to the wetlands and sea being close giving sweeping sea breezes throughout the year.
| | | |
| --- | --- | --- |
| Seasonal Average | High | Low |
| Summer: December-February | 30° Celcius | 22° Celcius |
| Autumn: March-May | 24° Celcius | 18° Celcius |
| Winter: June-August | 22° Celcius | 10° Celcius |
| Spring: September-November | 27° Celcius | 17° Celcius |
Is Eli Waters A Good Place To Live?
Eli Waters has its own medical centre, pharmacy, Sullivan Nicholades, butcher, newsagency, and Woolworths, along with a few cheap shops, take out stores and op shops. There's no wonder why many people will move here temporarily and then end up staying for much longer.
In general, Eli Waters is a good place to live. Many locals love the area due to the sea breezes, friendly neighbourhoods, ease of access to shops, the schools, and the chance to live on the waterways. Eli waters is also an affordable area to live in.
Quick distance to shops, great places to eat, popular for fishing, no sign of mossies or sandflies, great walking areas and areas for kids to ride bikes with little parks strewn here and there throughout the area. It's also home to one of the top schools in Hervey Bay and one of the nicest retirement home resorts called Palm Lake Resort.
Eli Waters offers ease of access to the highway being on the edge of town so you don't have to bother with too many traffic lights, in fact, most of the suburb has roundabouts and only 1 traffic light. Most of the residents that live in Eli Waters are homeowners with only a few streets that are mostly filled with renters.
Eli Waters has its own shopping centre where you can find everything you need. With major shopping stores such as Woolworths and Hervey Normans.
Woolworths Eli Waters
Shop open and closing times for Woolworths Eli Waters.
| | |
| --- | --- |
| Monday | 8:00 AM – 9:00 PM |
| Tuesday | 8:00 AM – 9:00 PM |
| Wednesday | 8:00 AM – 9:00 PM |
| Thursday | 8:00 AM – 9:00 PM |
| Friday | 8:00 AM – 9:00 PM |
| Saturday | 8:00 AM – 6:00 PM |
| Sunday | 9:00 AM – 6:00 PM |
Address: Cnr Ibis Boulevard And Maryborough Road
Eli Waters
(07) 4183 9030
The Eli Waters Shopping Centre is located on the corner of Ibis Boulevard and Maryborough Hervey Bay Road.
Eli Waters Shopping Centre is open from 7 am-9 pm Monday to Friday, Saturday 7 am-6 pm, and Sunday from 9 am-6 pm.

Average House Prices In Eli Waters
The average selling price for a house in Eli Waters is roughly around $405,000 for a 3 bedroom home, over the past 12 months this price has risen significantly by at least 12%. Buying a home in Eli Waters is on the lower end to most other areas that surround it.
For a rental in this area homes average to about $400 a week for a 4 bedroom home, this is not to say you can't find a cheaper rental or a more expensive one dependant on the location of the home. If you are closer to one of the waterways of Eli Creek or right on Eli Creek, due expect to pay a bit more.
Overall purchasing or renting in Eli waters is a good option for a first time home or rental. As homes in this area are slowly on the rise due to market demand.

Things To Do In Eli Waters
There are several things that you can get out and do in Eli Waters, most of which get you outdoors enjoying the beauty that surrounds you.
Fishing
Bike Riding
Picnics at the Parks
Bird Watching
Shopping
Pialba Downs Playground
Endeavour Way Playground
Bushlark Park
Visit a local dog park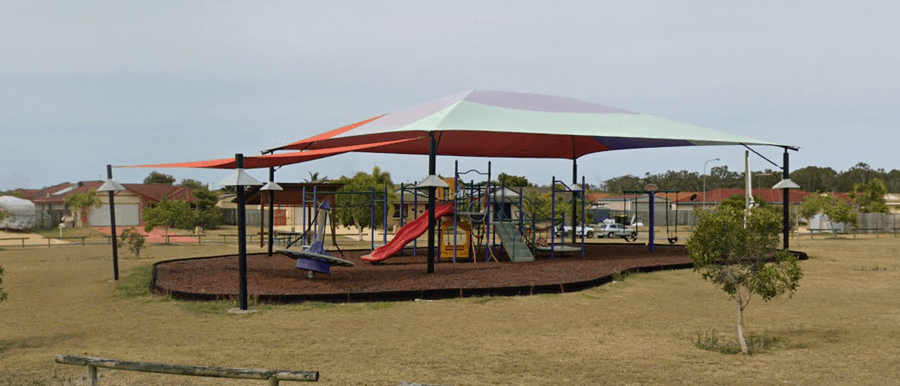 Accommodation In Eli Waters
The only place of accommodation in Eli waters is Bay Hideaway Resort located at 1 Ibis Blvd located directly across from the Eli Waters Shopping Centre. They offer 1,2 & 3 Bedroom Villas for long extended stays or for holiday stays. They have direct gate access to the Hervey Bay Golf & Country Club with villas overlooking the green.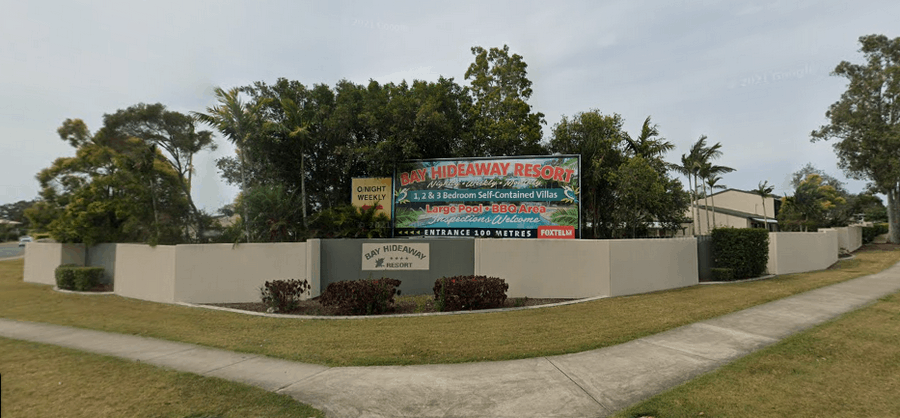 The next closest place to stay near Eli Waters is Pialba Motor Inn. If you are looking for accommodation you are best to have a look at our accommodations page. Or alternatively, you can look at our Pialba or Urraween pages to find out more info on accommodation and info about the area.
Resource Links To Products We Use And Recommend
More Pages On Hervey Bay