Queensland is famous for its surfing. It is part of the Australian culture and Queensland has some of the top surfing destinations in Australia. In this article, we will be looking at the ten best surfing spots in Queensland.
Please take care and look out for any, marine stingers as they are found at some of the most popular beaches in Queensland.
1. Snapper Rocks, Point Danger
Snapper Rocks forms the first section of Superbank which was created by the Tweed sand bypass project. The construction of this system caused an extended build-up of sand from Snapper Rocks to Kirra, which enlarged the beaches by around 100-200 km and resulted in a brand new sandbar sand break that surfers have called Superbank.
The result of this man-made sandbank has been to create waves that are of first-class quality, and it is normal now to get long barrel rides.
The result of all of this is that you will get five-star wave quality with an advanced difficulty level. The main hazard will be ripped currents so remember to follow beach safety at all times.
The quality of the waves here has caused problems with too many surfers. On a good day, there can be up to five hundred of them over the 2 km stretch.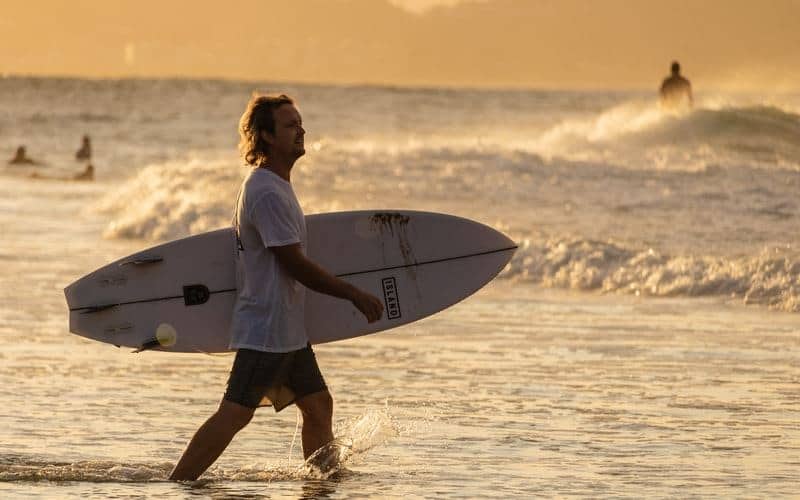 2. Kirra Beach, Gold Coast
The rocky headland Kirra Point divides Kirra beach to the north from Coolangatta in the south; described as one of the world's top surf destinations.
A lot of extravagant claims have been made about Kira, at the other end of Superbank from Snapper Rocks. For example, it is claimed to be at the best right-hand sand point break on earth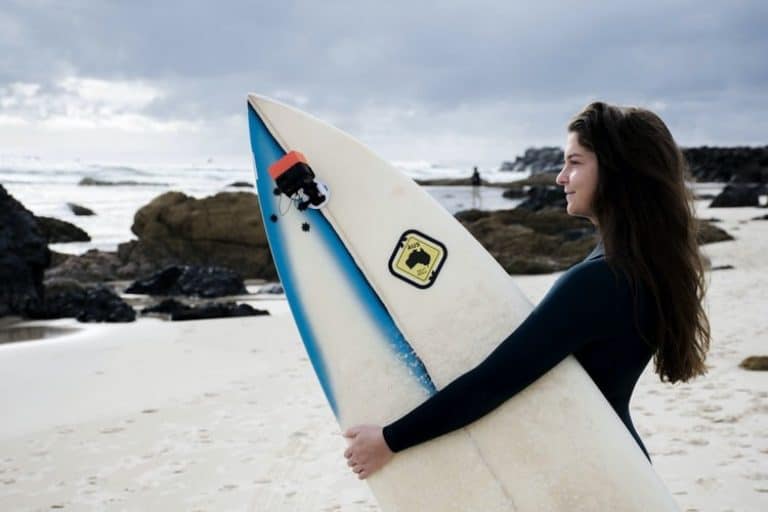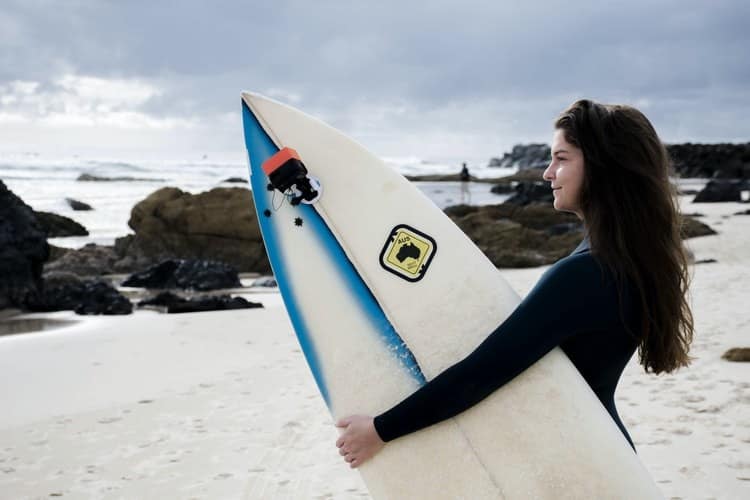 3. Burleigh Surfing Queensland
Burleigh is another famous surf location in Queensland. Once again, it is not a place for absolute beginners. There are rocks everywhere, and it would be easy to pick up an injury.
Burleigh works best for more experienced surfers. There are several surfing competitions held in Burleigh every year.
The original name of Burleigh was Burly, as a description of the rocky head by the original surveyor. It was later gentrified to Burleigh.
There are two beaches in Burleigh. The north-facing beach is sheltered by the large headland and the south-facing beach is popular with swimmers, body-boarders, and surfers.
Burleigh Head is recognised as Australia's best surf destination. When it is big, it is really just for the best surfers but occasionally it is also fit for beginners too.
The surf break at Burleigh Head attracts surfers from across the Gold Coast and further afield. The headland of Burleigh is called "the Point." Is a great place to watch the surfers.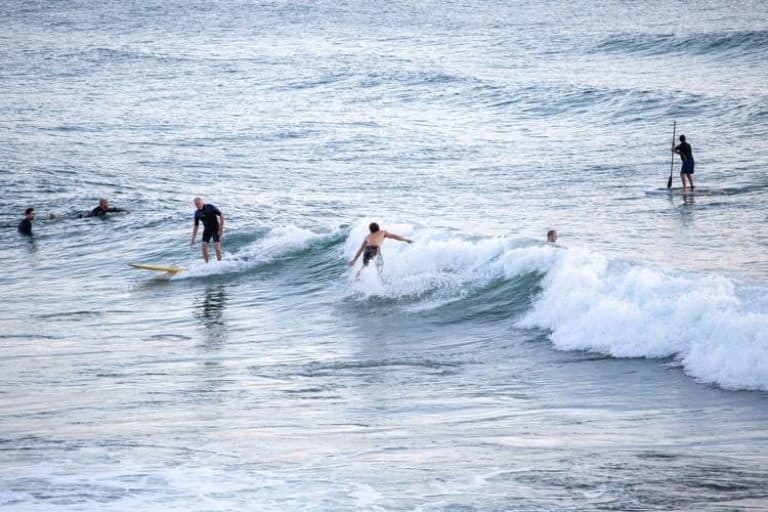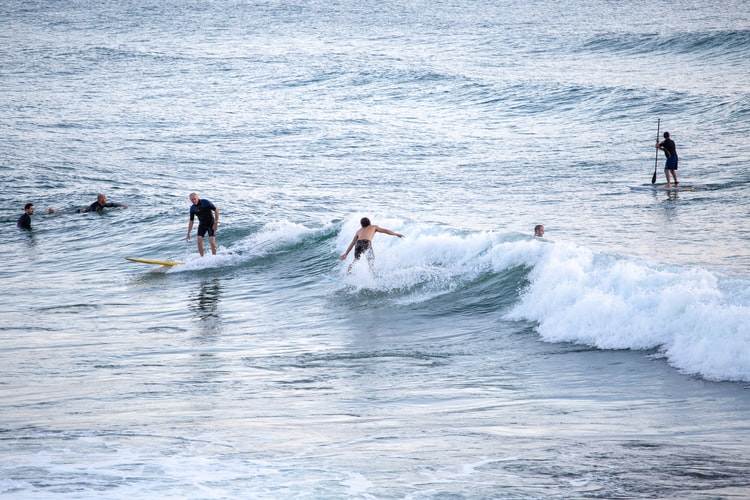 4. North Stradbroke Island
North Stradbroke Island is the nearest surf for Brisbane residents. The positioning of the headlands and beaches produce excellent surf conditions in various combinations of swell and wind conditions.
One of the favourite pastimes on the island is taking advantage of the great surf conditions. There is a well-established surf school that offers a choice of one-off classes, one-on-one or group classes.
There is also a structured course available. They hold their lessons on Cylinder Beach.
Cylinder Beach sometimes referred to as just Cylinders, has world-class waves. And is rated for experienced surfers. The waves are point break, right-direction, and there is a sandy bottom.
Local surfers are generally pleasant enough but beware if you drop in. They don't like that and if you drop in on them once you are going to get dropped in all day, so beware.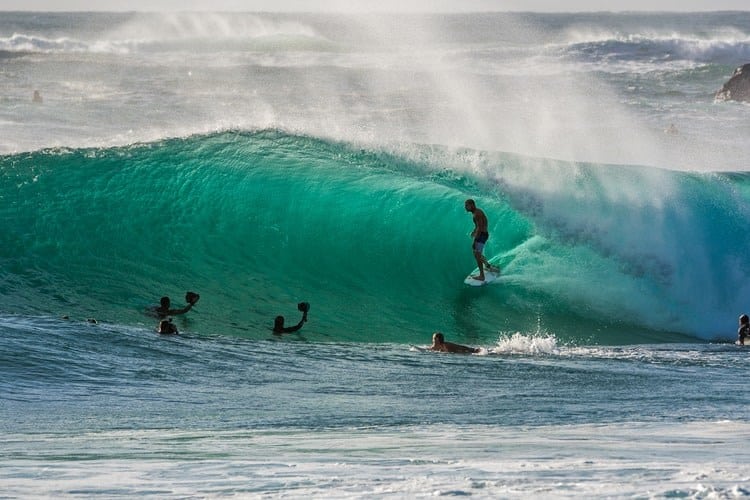 5. Moreton Island Queensland
There are several beaches on the island, all facing in different directions so whatever the conditions there should be somewhere to surf. The four main surfing beaches are as follows:
Remember, there are no lifeguards patrolling beaches on Moreton Island. There are also rips leading out to sea on the side where people usually surf. Do not swim/surf alone as these rips can quickly push you several hundred meters offshore.
Warning: If you get caught in a rip, do not swim against it. Instead, swim sideways and only when free of it head to shore.
Check Out The Waves At North Point
The waves at North Point break to the right and offer a long ride. You can sometimes get up to 300 m. The break has a sandy bottom with occasional rocks.
Boulders Are Located Near North Point
The Boulders are just around the corner from North Point. It is a sheltered bay with rocks on both sides and large and hidden boulders under the water and surfers are advised to be extremely careful. To find Boulders head of grassy sand dunes towards the white lighthouse.
Take A Quick Break At Taylor Bight
You will find this surf spot at the end of the Bulwer-Taylor bight road. It's a pretty exposed location, and it can sometimes be a short break.
The Surfside For A More Challenging Surfing Experience
The waters in this place are usually on the rough side and very exposed. As has been stated already, there are no lifeguards, be very careful. You can find waves to surf anywhere along the 40 km Surfside.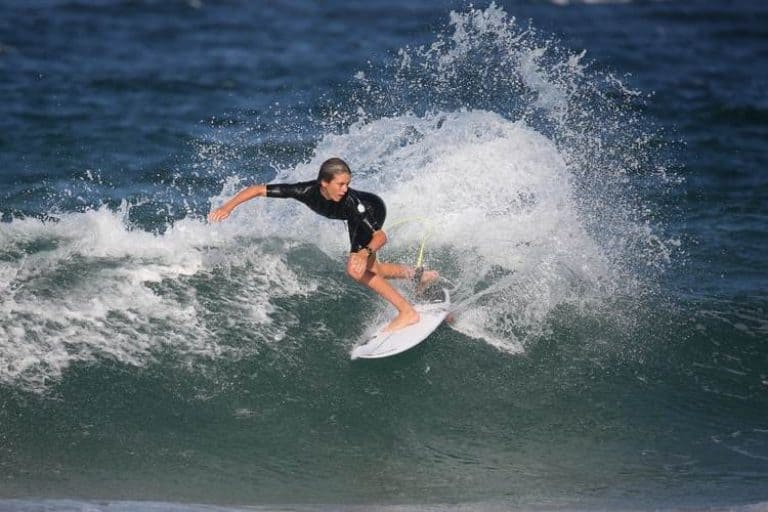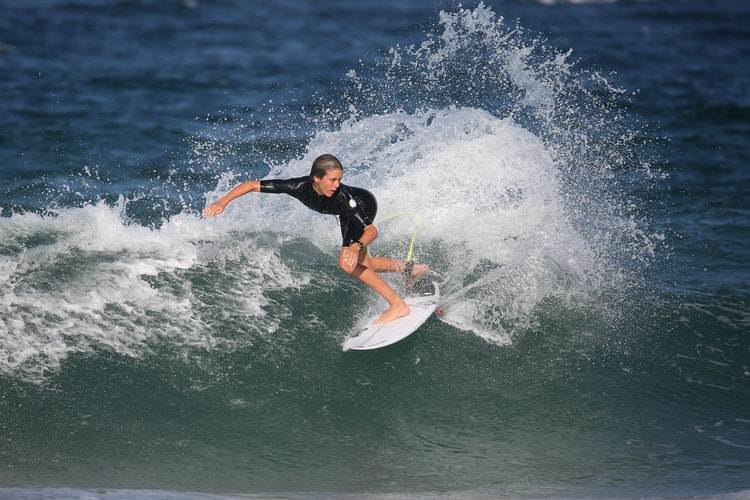 6. Kings Beach Sunshine Coast
A coastal suburb of Sunshine Coast. Kings Beach (sometimes called Kings) is the main beach in Caloundra. It is in the city itself and very easy to get to. The quality of the waves is normal and it is somewhere that is suitable for all surfers.
The waves are beach break and go to the right and left. The bottom is sandy with some rock. Typically you will get a short 50-metre run.
It is regarded as very much a touristy beach and the surfers are often beginners learning to surf. Many people say that Kings Beach is the best place on the sunshine coast to avoid the North East sea breeze in the summer.
The beach is patrolled and surfers are generally restricted to the southern end. Go just a little bit further to the south and you will find Caloundra bar which only occasionally can throw up some good waves.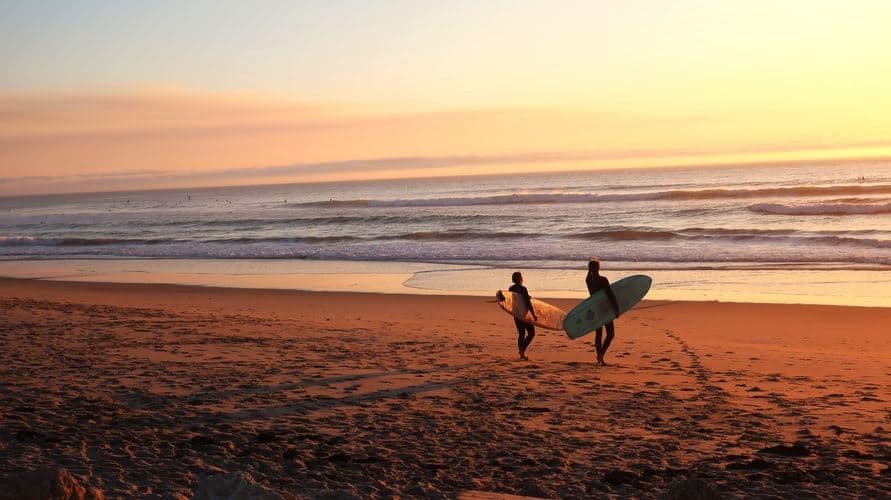 7. Coolum Beach Sunshine Coast
Coolum Beach is a beach-side town and coastal suburb of the Sunshine Coast Region. The most notable person to come from Coolum Beach is the professional surfer Julian Wilson who competes in the men's tour of the World Surf League.
Coolum has a well-known surfing school that offers individual and group classes just 90 minutes north of Brisbane.
Surfers have a variety of opinions on Coolum beach, it does seem to offer consistent conditions, but on a good day, the surf quality is still not much to be pleased with.
The one redeeming factor seems to be that it is not so crowded as other nearby surfing spots, and the water quality is high.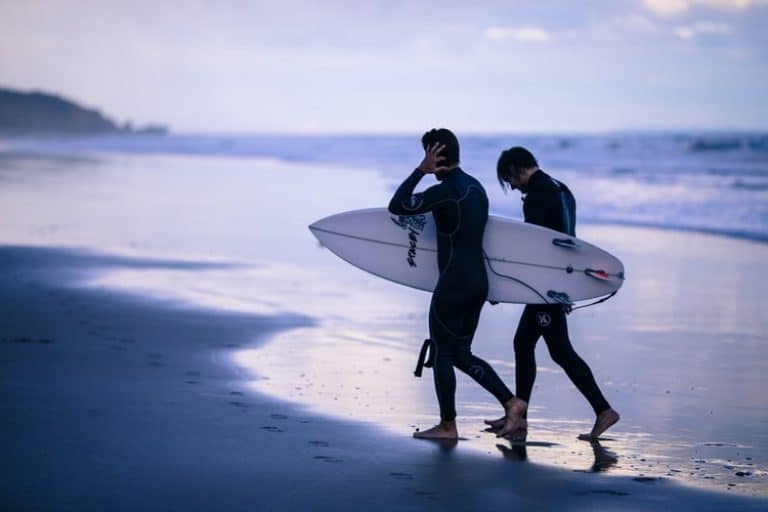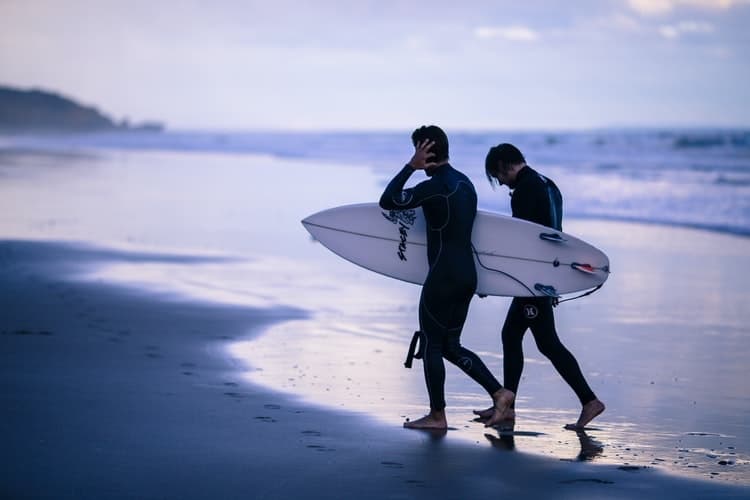 8. Noosa Beach Sunshine Coast
Noosa is 130 km north of Brisbane, part of the Sunshine Coast region.
Surfers go to Noosa and see it as an effortless place to surf, suitable for beginners. It's very crowded typically, but the quality of water is first class. It is pretty easy to access and the consistency of the surf is reliable, but it is reliably poor.
If Noosa works for you, then it probably will work every time but many people find the quality of the waves to be very low.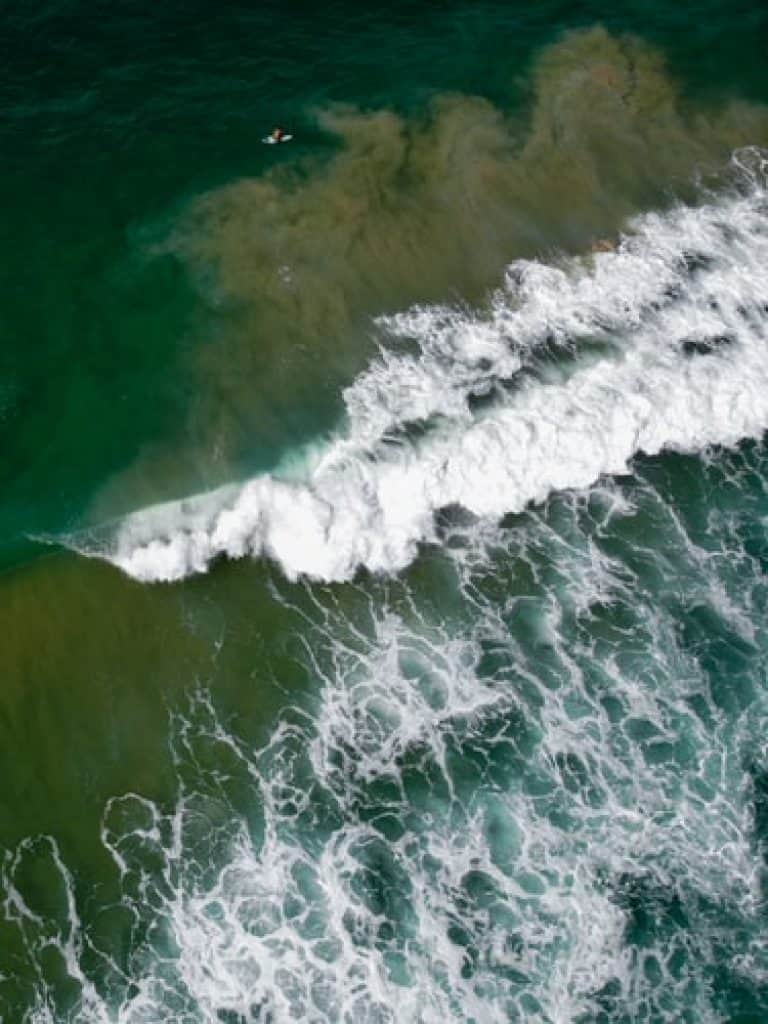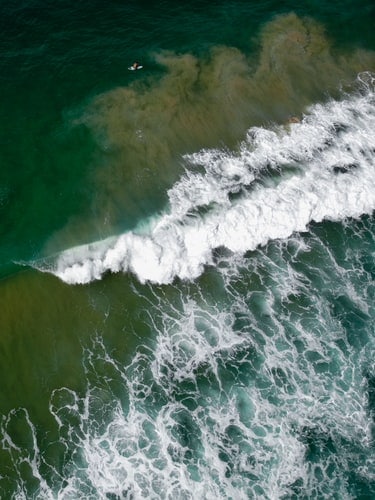 The Noosa Surfing Festival
The festival began in 1992 as an amateur surfing competition called Noosa Malibu Classic. In 1996 a professional division was added and the name changed to The Noosa Festival of Surfing.
The World Tandem Surfing Competitions came to Noosa in 1998 and a Stand-up paddle surf competition was added in 2007. This saw the event add entertainment and charity auctions as well. In recent years Nic Jones has dominated the men's Open Championship.
In the late 50s and 60s Noosa was at the heart of Australian surfing and was where many innovative designs were created.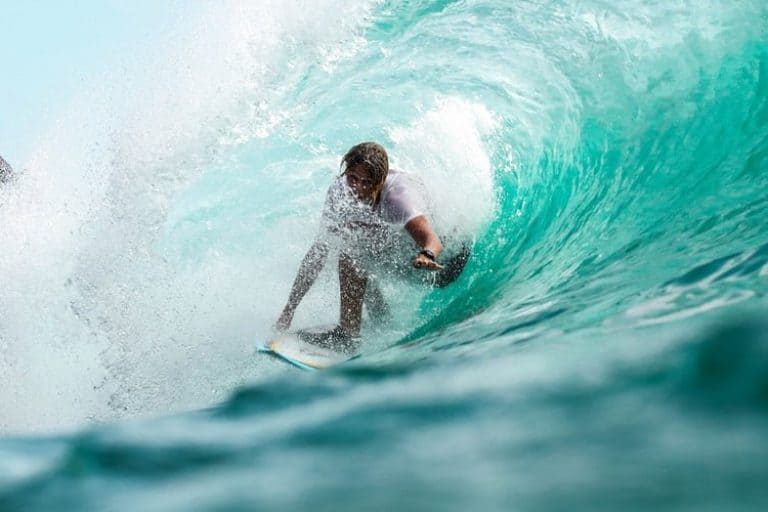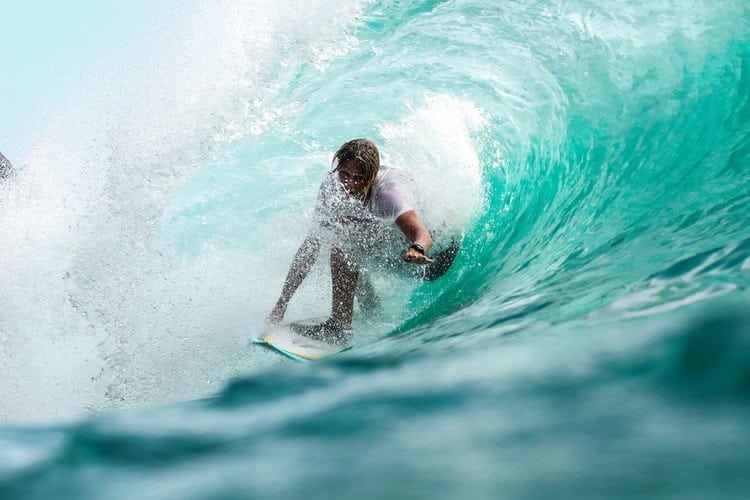 9. Double Island Point
Double island point is an adjacent headland to the north of Noosa and is inside the Great Sandy National Park. The place to go surfing is the northern side of the point. If there is a good swell, you will get a right-hander breaking over sand, and you can get a ride of up to 300 metres.
The Rainbow Beach Surf School offers small groups, kids, families and individuals high-class training in a beautiful location. You can also enjoy stand up paddle boarding and kite surfing in crystal clear water.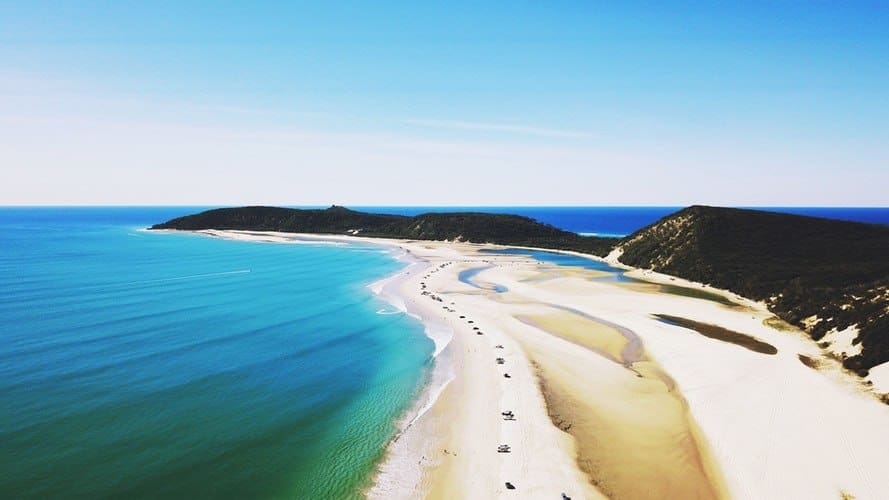 10. Agnes Waters Gladstone Region Of Queensland
Agnes Waters is a coastal town in the Gladstone Region of Queensland. It is in Central Queensland. It is the nearest point of access to the Great Barrier Reef. You can enjoy stand-up paddle, surf or kite-surfing lessons at Agnes Water.
The beach at Agnes waters is the most northern surf beach in Queensland. It is incredibly hot in the summer and much more comfortable in the winter. The best waves are reported in the Autumn and Winter months.
It can be pretty crowded when the surf is right and early morning is an excellent time to get out there. It is very inconsistent and some days it will be lucky to reach two feet.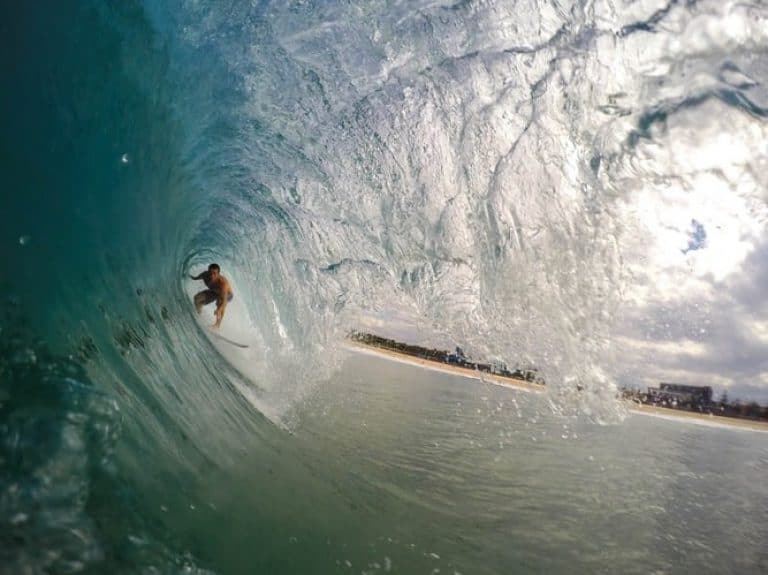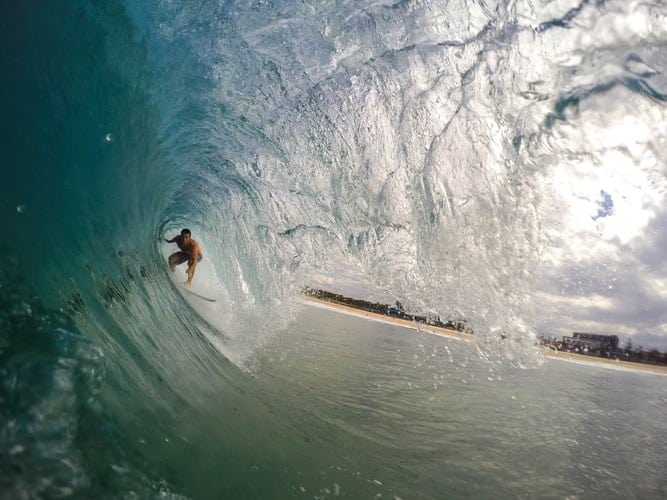 Final Thought
Remember that Queensland has more surfers per head of population than any other place in the world. It also has some of the most fabulous places to surf.
Australia overall has the second largest number of surfers after the USA and surfing has been an important part of Australian culture for over 100 years.
It is not only about Gnarly waves. Queensland has some of the best places to learn to surf.
Resource Links To Products We Use And Recommend
More Pages on Queensland
link to Is Gold Coast A Good Place To Live?
From coast to coast, Australia has some of the most beautiful places to live. Some areas are more sought-after than others. This is due to a number of reasons, but particularly because of the...
link to Can You Swim In The Brisbane River?
Brisbane is a bustling city in Queensland, Australia that is full of things to do and explore. In fact, Brisbane is the capital of Queensland and is considered one of the most populated areas of...