When planning a vacation or holiday, we often find ourselves in search of proper accommodation. The type of accommodation we are seeking can really range from caravan parks, resorts, to basic motels.
Whatever needs we find ourselves looking for, there are surely some options out there. This is particularly true for Hervey Bay in Queensland, Australia where lodging seems to be around every corner.
Hervey Bay attracts visitors from everywhere for its tranquil beaches and tropical islands so having a variety of lodging is really important! It is also crucial to know what some of these places offer their guests!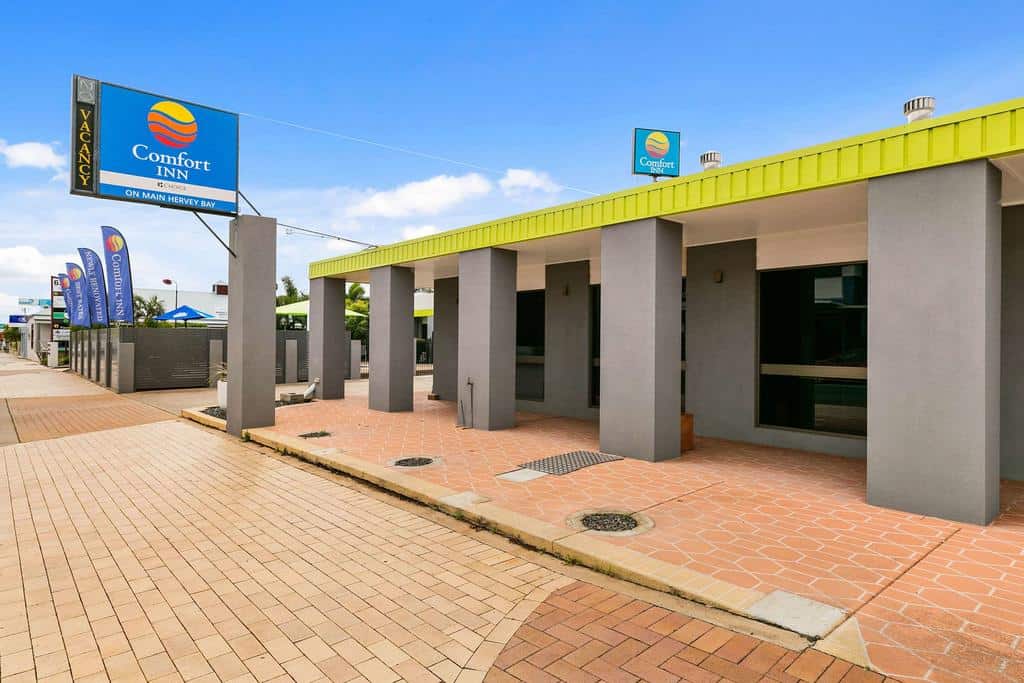 Main Street Accommodation Hervey Bay
Hervey Bay's various accommodation locations are speckled along its coastline and even on its famous Fraser Island.
With an abundance of choices out there, knowing some important features about some of the lodgings is extremely helpful for any traveller.
When it comes to the Comfort Inn, there are plenty of perks to keep its customers happy!
Description
This one storey inn may seem small, but it is comfortable! With about 28 recently upgraded rooms, this place is certainly inviting and brightly lit.
Moreover, it is associated with the RSL Club in Hervey Bay, so there's a lot of access to entertainment as well! The building itself is a grey with green-yellow roof making it truly stand out among other hotels in the area.
The atmosphere seems to be chic and vibrant from the outside to the interior!
Popular Facilities
Parking spaces outside of the rooms
Dining discounts for the RSL Club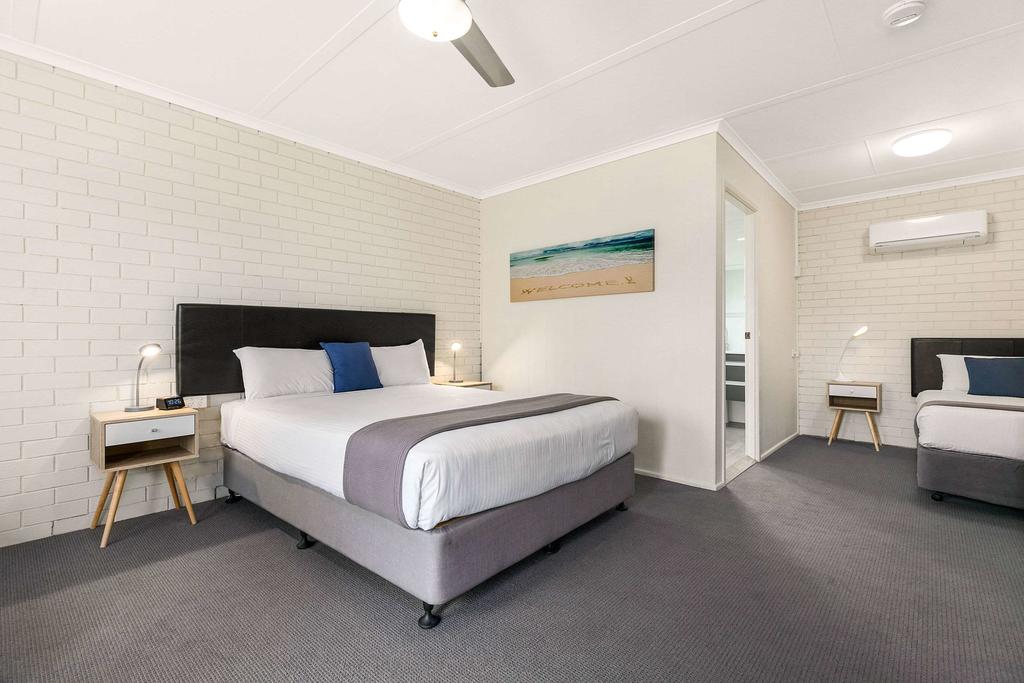 Ratings
The star rating of a hotel is a good indicator of how a stay there will go. A star rating is given to hotels, motels, etc. to showcase its ability to provide guests with quality facilities, not necessarily an abundance of them.
Anywhere between a 3-5 star rating is acceptable. The Comfort Inn is considered to be a 3-star location.
While it seems lower on the scale of star ratings, a 3-star rating isn't necessarily a bad thing. It simply means it has all the basic facilities to make a stay quite cozy!
Another thing to consider is the guest ratings. These ratings should be taken with common sense in mind, but really can showcase a location's overall service, etc.
Comfort Inn on Main has a Google user rating of 4.4 stars out of 94 reviews. That is pretty impressive and most reviews complement the location's customer service, cleanliness, and surrounding area.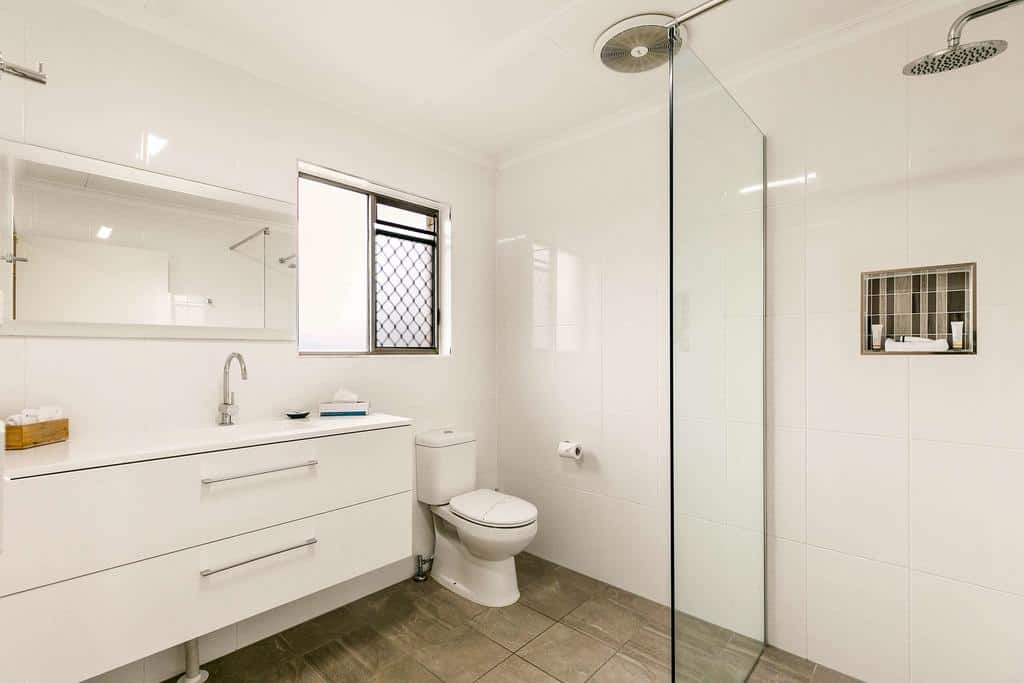 Room Types
The rooms are mostly grey and white but do have splashes of red and blue throughout them. The beds in the rooms do appear to be queen-sized and all rooms come with basic facilities.
Even though the rooms have run-of-the-mill facilities, they look spacious and the bathrooms are very modern looking with crisp white walls and counters and glass shower doors.
The price for staying at the Comfort Inn can be obtained by filling out the "get a quote" form on their website or contacting them directly. Hotel booking websites list the location at rates of around $80.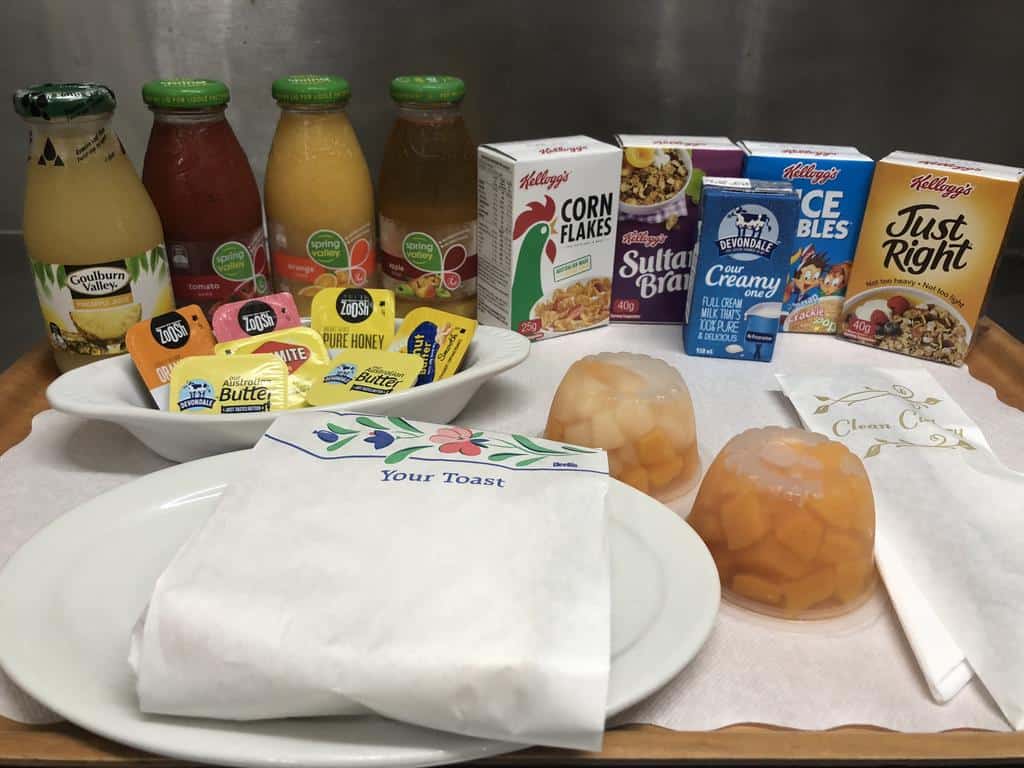 Surroundings and Location
The address and contact information for the Comfort Inn on Main is as follows:
66-68 Main St
Pialba, QLD 4655
Phone 07 4128 3666
Pialba is a charming town with lots to explore. Most notably, the RSL Club, which is associated with this inn, is just a short distance away (about a 2-minute drive!).
The Hervey Bay RSL Club is well known for its restaurants and bars, Keno, gaming room, live sporting events, a kids centre, and so much more. The RSL Club itself is an exclusive adventure for guests.
Plus, those staying at the Comfort Inn will receive discounts on meals or drinks at the club as well!
The inn is also surrounded by other restaurants including local fare and internationally known names like Domino's Pizza.
No matter what someone might be craving, this inn is centrally located to quite a few tasty places to grab a bit to eat. The beach is also not too far away and guests can even stroll down there in under 15-minutes.
Moreover, the location is perfectly situated to be within walking or short driving distance of restaurants or sight-seeing.
Another popular spot to check out is the Hervey Bay Historical Village and Museum, only 2km away (driving).
Here guests can emerge in the history of the bay area through actors who portray the settlers and various artifacts that have been preserved throughout the years on display.
It is a great historical venture for families or individuals looking to learn more about the Hervey Bay area.
Facilities (Other than the popular ones!)
Tea and coffee making facilities
Check-In and Check-Out Times
Check-in is 2 pm and check-out is at 10 am.
Hervey Bay has a lot of accommodation to consider. This inn is perfect for those looking to sight-see the charming area of Pialba as well as explore what Hervey Bay has to offer!
Resource Links To Products We Use And Recommend
More Recommendations For Accommodation
link to Discovery Parks Fraser Street Hervey Bay
On the Fraser Coast, Hervey Bay is an oasis of the best natural world the area has to offer. Just across the way from Fraser Island, you will also find beautiful botanical gardens, a stunning...
link to Caravan Parks Hervey Bay
One of the most iconic ways to experience Australia is by experiencing its beautiful natural surroundings. Because the country offers an abundance of stunning landscapes from coast to coast, caravan...