Maryborough is a beautiful historic town that is a perfect haven for those seeking culture and tranquillity. Settled in the 1800s, relive the historic years by simply strolling down the city where you can marvel at the wonderfully preserved buildings.
Enjoy a guided walk, bus tour, drive tour or heritage walk to discover the full charm of Maryborough.
1. Visit Queens Park Maryborough
Beautiful Queen's Park, situated right in the heart of historical Maryborough is a place of wonder and discovery as you stroll through the lush, green lawns that are so soft you'll feel like you are literally walking on clouds!
The tree's still standing from the 1900s.
Rotunda that is listed in the National Trust
Park is used for weddings/events
Home to World War Memorial structures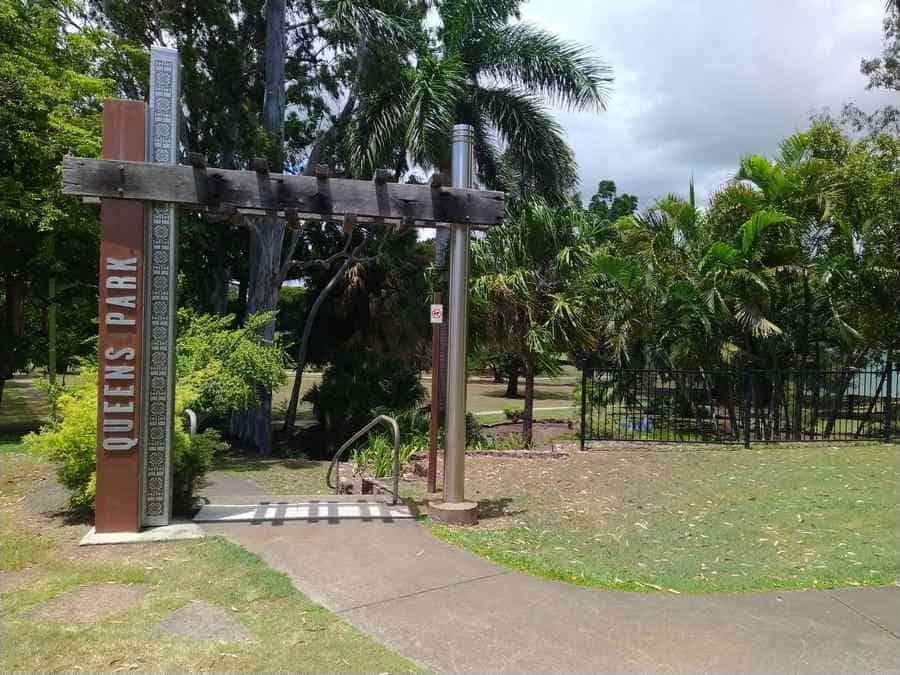 This botanical garden is home to an array of plants, trees, flowers and many other memorial structures within.
In 1992, Queens Park would be added to the Queensland Heritage Register and this means it has now become a place of national honour.
This prestigious role is only given to certain places and landmarks that Australia feels require preserving to maintain their history and importance on our earth for the many generations that are to come in the future.
There are many events that Queens Park also hosts annually within the lush, green grounds provided. Markets, festivals, weddings, parties and many of the local, smaller organisations that gather within the park to celebrate happen quite often.
Weddings are hugely popular at Queens Park for its dramatic backdrop for photographers with so much plant life and exquisite vegetation, coupled with some of the oldest tree's in Queensland it is easy to see why couples pick this park for their special day.
As you locate this iconic spot on Sussex Street in Maryborough, enjoy taking a stroll back in time as you not only view the ancient rotunda within but also the many recreation areas that you can sit amongst to enjoy your lunch or take in the scenery surrounding.
This sacred ground is also home to the Duncan Chapman statue. On April 25th of 2015, the unveiling of the statue occurred at Queens Park in honour of Lieutenant Duncan Chapman's life as he was the first man to step onto the shores of Gallipoli in 1915.
He would serve with the 45th Battalion, was born and raised in Maryborough during the late 1800s and was sadly killed in action, serving his beloved country in 1916.
A war memorial was also unveiled at Queens Park in the November of 1922 and this marble and granite structure is in tribute to the 100 local men who died in the First World War and also to the 55 other local men who also lost their lives so we could continue to live ours.
This park really is well worth the stopover if you are passing through Maryborough to visually see not only the heritage within but also the perfect way this garden has been designed for your enjoyment.
2. Go To The Maryborough Markets
Every Thursday you can find the popular Maryborough Markets situated on Adelaide and Ellena Streets.
With over 120 stalls ranging from food stalls, crafts, jewellery, handmade goods, homemade cooking, clothing, and books among the many items, there is truly something for everyone.
The city of Maryborough enjoys reliving its cultural heritage and you will pass many locals who revel in dressing up from time gone by to entertain you and give you a glimpse at the history Maryborough represents.
This market also brings out the Town Crier and if you stay until the mid-afternoon, he sets off the old cannon which is something remarkable to see when strolling the market streets.
Something for all ages, with plenty of food, sidewalk entertainers and stalls it is one stopover you'll be talking about for ages to come.
Every Thursday In Maryborough
Markets representing the heritage history
120 stalls
Town Crier sets of cannon
3. Check Out The Mary Poppins Festival
Born in the little, sleepy township of Maryborough would be a woman we all come to know and love and mostly respect – Pamela Lyndon Travers.
Arriving on the 9th of August little did the world, let alone Maryborough knows that this talented young and inspiring woman would go on to write one of the best novels the world has ever read – Mary Poppins.
This magical tale of Mary came to life in 1933 in what would become a series of eight books, then later a mega blockbusting movie!
That movie, to which Travers sold the rights to a well known, worldwide star, Mr Walt Disney, would go on to make some seriously big, big money!
Maryborough loves that Pamela, the world's much-loved author was born in their then small township.
The town celebrates this in many ways and one has been a statue they had erected of Mary in the heart of the "now" city.
This statue has become something that people enjoy having their photograph taken next to and revel in hearing the locals tell stories of Pamela's birthplace and how this heritage city prides itself on its past and all things 'Mary!'.
If you are looking for a bit more fun to celebrate the whole Mary Poppins vibe, you definitely need to attend the Mary Poppins Festival in Maryborough which is in its 12th season officially.
This eight-day festival is to celebrate the life of the world's most famous author and there is a lot of knowledge to learn and fun to be had as the Great Nanny Challenge is hosted where contestants push each other in prams, others compete in the Chimney Sweep Dash and the community abroad dress up from the story in character to delight the young and old who attend.
There are food stalls, crafts, sidewalk entertainment, costume parades, vintage cars, carnival rides and many workshops to be enjoyed over this eight-day period also.
If you are in Maryborough city on a Thursday, you are also in for a real treat as Mary comes to life through the locals who dress up as her and walk around chatting about her to the locals and visitors.
It's fair to say that Maryborough really does embrace its Mary-heritage lifestyle and if you are a fan of Pamela, or should we say, Mary Poppins, then Maryborough really is the place you need to plant your feet!
Author Pamela Travers born in Maryborough
Mary Poppins released 8 books
Mary Poppins released the movie
Maryborough celebrates Mary Poppins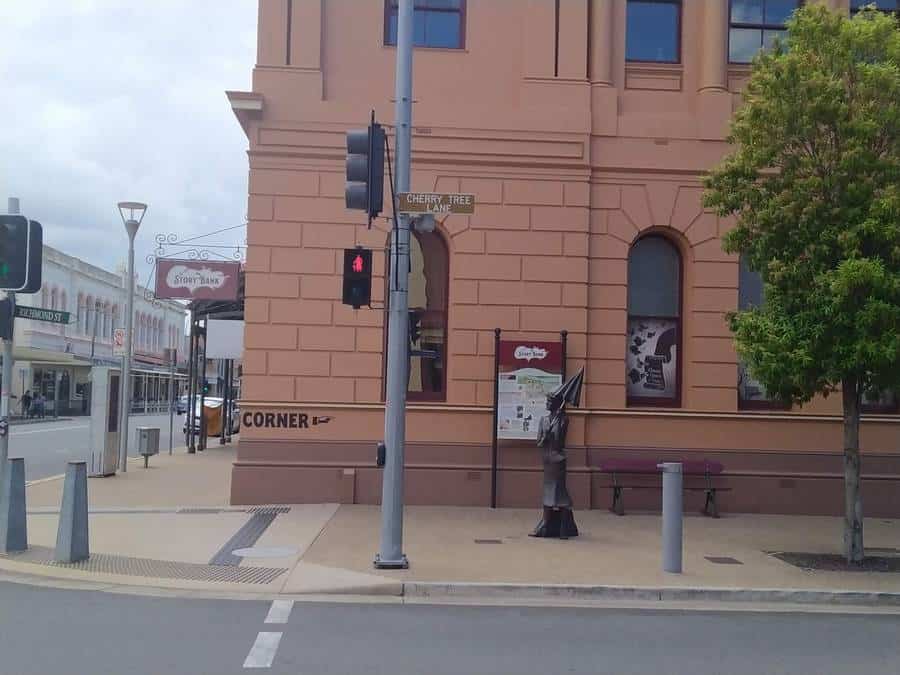 4. Browse Through Brennan And Geraghty's Store Museum
Welcome to Brennan and Geraghty's Store Museum.
This gorgeous, heritage style building was first constructed way back in 1864, making this magnificent landmark well over 140 years of wonderful history!
Built by none other than Patrick Brennan and Martin Geraghty on the now popular Lennox Street in Maryborough the store would go on to be operated by the same family line for almost 100 years before ceasing trade in 1972.
These two business budding entrepreneurs joined forces to build and create a business that little did they know would stand the test of time within the Maryborough community and see generation after generation rear their families from the income this surprisingly wonderful business maintained.
Given this piece of history is so precious to the community alike, it has also been given the award for Heritage Listed and has now morphed itself into an iconic museum that the locals and visitors to the region enjoy exploring as they step back in time and view some of the oldest products and journals from a time gone by.
You really do have to stop in and say hello and visit this marvellous, rare store that has been preserved in time, especially for your wonder and amazement.
Built over 140 years ago
Heritage Listed
Store converted to a museum
Open 6 days a week to the public
Address: 64 Lennox St, Maryborough QLD 4650
5. Discover The Maryborough Military And Colonial Museum
Open 6 days a week, you can pop on in and visit this excellent addition to Maryborough and browse through the highly unusual finds of over 7,000 memorabilia items stemming back from the colonial era.
This museum not only provides a glance back in time but also pays respects to those who fought in the wars.
The Maryborough Military and Colonial Museum plays home to one particular award that was given to Lieutenant Herbert James of the 4th Battalion.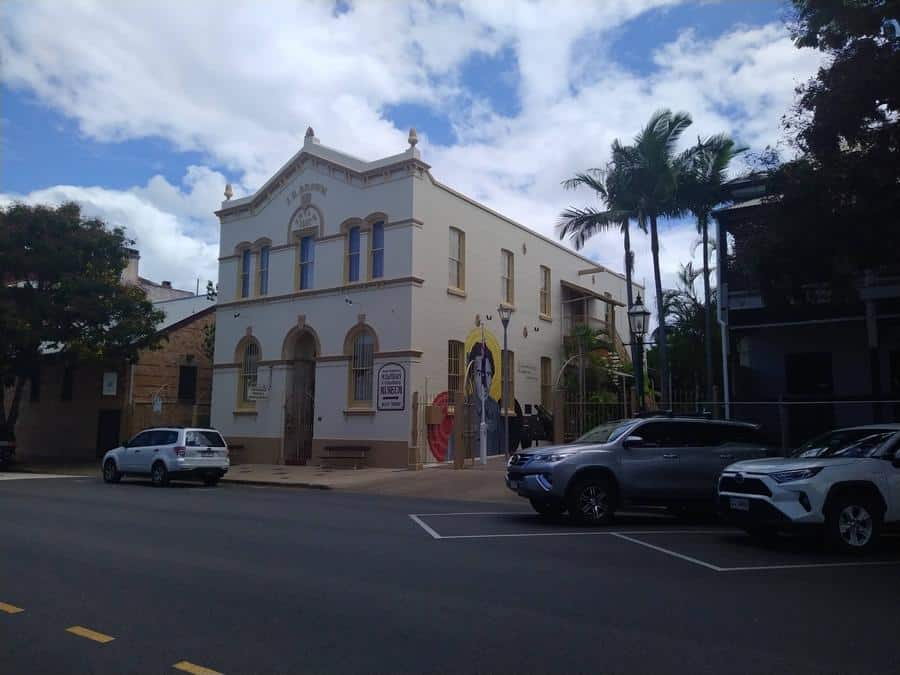 It is one of only 39 VC awards that were given and the only one known to exist away from the Australian War Memorials listings of awards.
You'll be amazed at how many medals are in fact for viewing within the museum and also noted some 2,000 books dating back to the military and colonial area time.
Literally hundreds of files of original documentation, service men's diaries they kept when fighting the battles, photographs and newspapers, along with hundreds of corresponding letters from families back home to those who went to war to fight the battles.
This piece of history as it's often referred to as is not only sentimental and iconic to Maryborough, but also to Queensland and Australia also.
Being able to preserve and house so many wartime monuments that tell gripping tales of what war life was like not only for the soldiers of the Battalions but also of what life was like for the families who were waiting with open arms back home.
War memorial artefacts
Over 2,000 wartime books
Home to 1 of only 39 VC Awards
Step back into the colonial eras.
This is one stopover you should not miss when visiting the city.
Open 6 days a week.
Address: 106 Wharf St, Maryborough QLD 4650
6. Explore The Fraser Coast Wildlife Sanctuary
Situated approximately 15 minutes outside of Maryborough is where you will stumble upon the Fraser Coast Wildlife Sanctuary

.
Open 6 days a week from 10 am you can expect to see a huge array of animals as this slice of heaven provides a haven for native birds in their natural habitats.
Kangaroos roam freely and are easily approachable for a pat and a photo, along with some of the dingoes that call the Wildlife park "home".
Why not purchase some food at the sanctuary and enjoy hand-feeding the kangaroos as they approach?
Wallabies reside at the park also and if you look very closely, you may see a little joey in his Mamma's pouch as he takes in the wonder of the life he is about to embark on.
Learn about snakes while you are at the sanctuary, hearing from experienced snake handlers what types of foods they prefer to prey on, what not to do when near a snake and all about their habitats.
For those a little more daring, you also have the opportunity to hold a Black Headed Python- IF YOU DARE!
Get amongst some 'bird banter' as the many parrots enjoy a chat with the visitors that arrive or try patting one of the Blue Tongue Lizards!
Animal lovers and the young alike all thoroughly enjoy this experience and it really is a great place for all ages to get educated about the natural wildlife around us, as well as be up close and personal with so many animals in the local surroundings.
Open 6 days a week
Situated 15 minutes from Maryborough
Home to 1,000's of natural wildlife
Learn about nature around you
Hold a Black Headed Python
7. Hike Poona National Park
Still exploring the surroundings is where you will find Poona National Park.
A short 6 kilometre stretch out of Maryborough to arrive at this park that is not only home to an abundance of animals, but also to the many plants and trees that make up this incredible ecosystem.
Follow the road out of Maryborough and take the Tin Can Bay to Rainbow Beach turn off, you will need to follow this road and stay on the Cooloola and Boonooroo Road until you reach the turn off for the park entrance. Please view the google map here.
In other words, this park is nature built by a forest-like plantation that resides between the sea and the river.
Although camping is not permitted in this parkland, fishing still is allowed and most people enjoy coming to this regional park to explore the unusual flora and fauna or to sight the many animals and insects that call this peaceful place 'home'.
Stumbling upon Kalah Creek is a sight worth setting your eyes upon as this is where the freshwater is and people enjoy dropping a line in to see what they can catch.
Please remember to be mindful when day visiting the Poona National Park and take your rubbish away with you as there are no bins provided in this park area and we remain respectful to the animals that this place inhibits.
5 kilometres from Maryborough
National Park and wildlife sight
Fishing permitted
Kalah's freshwater creek
8. Visit The Bond Museum In Maryborough
For an insight into the early colonial years, take a visit to Portside. There are approximately 13 heritage-listed buildings that are now museums, restaurants, and galleries.
As part of the Queensland Heritage Trails Network, you have access to an abundance of interesting and vibrant information including interactive displays such as listening posts and multimedia exhibits.
The Bond Museum is a must-see and features earthen floors and ancient handmade bricks that epitomize the historic era. A gold coin donation is required to enter Portside, which is open seven days a week. For more information, contact +617 4190 5730.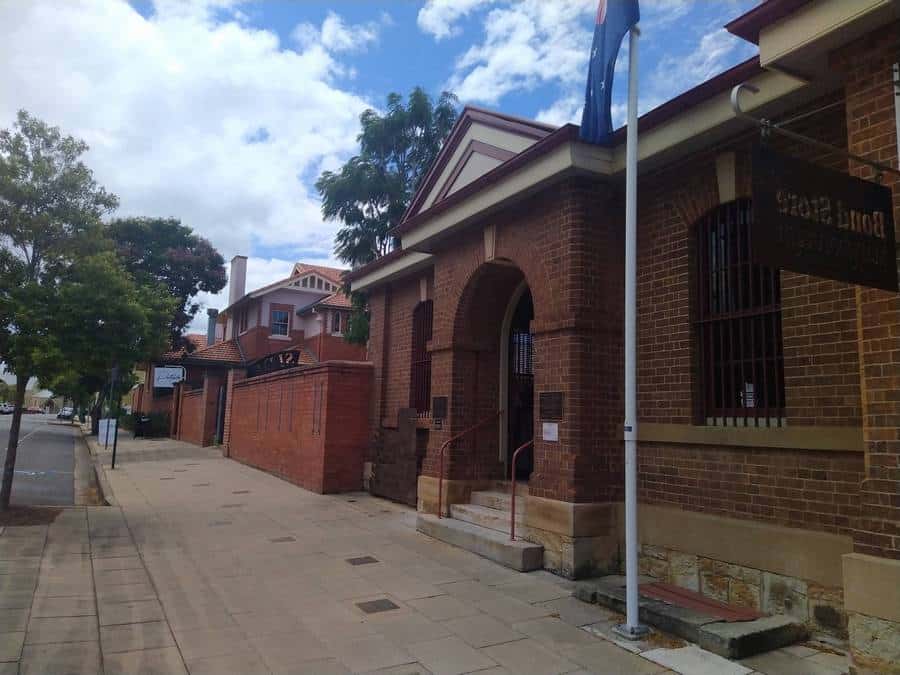 9. Walking Tours Around The City
If you want to experience an unforgettable excursion, take a guided walking tour by the city's ambassador who will be dressed in period costume for the ultimate heritage experience.
Free tours depart the City Hall from Monday to Saturday at 9 am. Go to the Portside Centre or Visitor Information Centre to pick up a free guide so you can explore Maryborough's colonial architecture by walking or driving.
10. Why Not Take A Train Ride
Interested in railways and trains? Take a fun ride on the Mary Ann throughout Maryborough's Queens Park alongside the Mary River. Mary Ann is a re-creation of Queensland's first locomotive that was established 132 years ago.
Or hope on an express ride on Queensland's Tilt Train. If you want to know more about the majestic city's rail heritage, visit the Whistle Stop Museum to view an assortment of railway memorabilia.
On the last Sunday of every month, celebrate Maryborough's monthly Sunday in the Park. An array of entertainment follows from rides on a miniature steam engine and music entertainers to yummy food stalls where you can sample the local cuisine.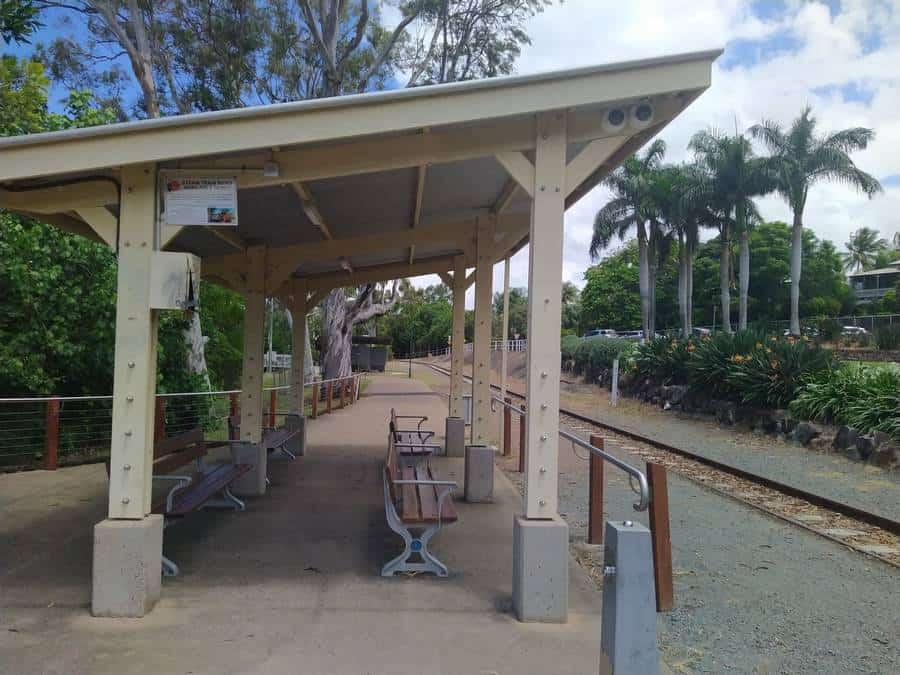 11. Maryborough Parks And Sporting Areas
There are over 40 parks and sporting grounds within the city and its surrounding areas. The landscaped parklands feature a range of facilities and attractions from large recreational spaces, skate parks, children's playgrounds, BBQ, picnic areas, toilets, wading pools, botanical gardens, river views, waterfalls, and wishing well, bollards and band rotunda.
Ask around to find the most suitable park to accommodate your day! Maryborough has also added a new waterpark Splashside

for all to enjoy so make sure to check it out.
Outside of Maryborough, you will find Lake Lenthalls dam why not take a day to go see it and relax by the water. Or close by is also Wongi Waterholes offering a nice bush camp for up to 100 people to stay in the bush for a night or two.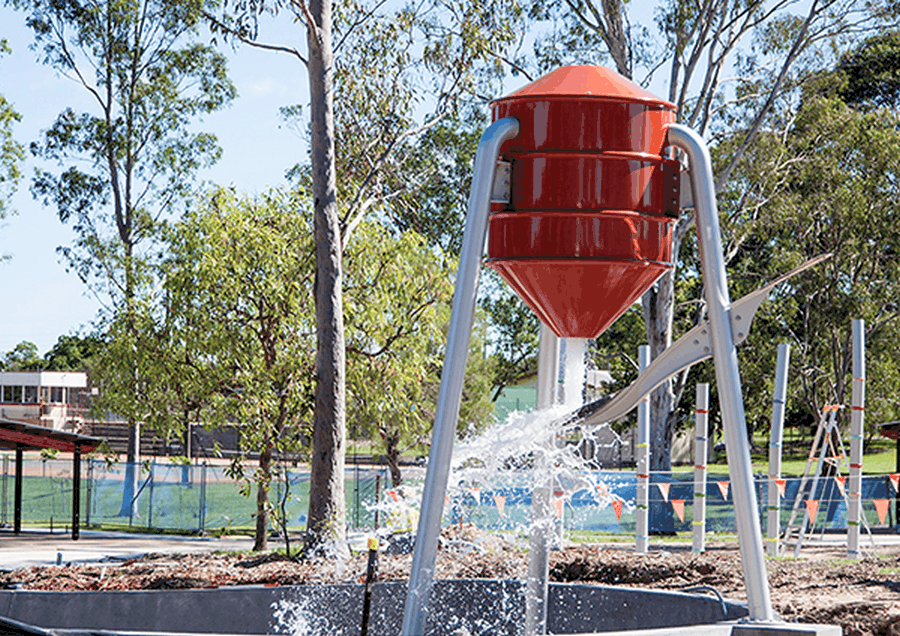 12. Explore The Tinana Creek Weir
Just a short 20-minute drive outside of Maryborough is the Tinana Creek Weir, it has a small park with new bathroom facilities and a BBQ picnic area to enjoy. There is a small walking trail that takes you down to Jumpo Creek or take some stunning Photos of The Weir itself.
It's a great little place to let the kids explore, but do be mindful of the traffic coming and going and stay to the sides or off the road. We enjoy taking our kids here as there's so much for them to climb and do if you are the adventurous outdoors type.
So the next time your looking for a place that's only a short drive out of town and want to have a quiet picnic the Tinana Weir should definitely be one to give a try.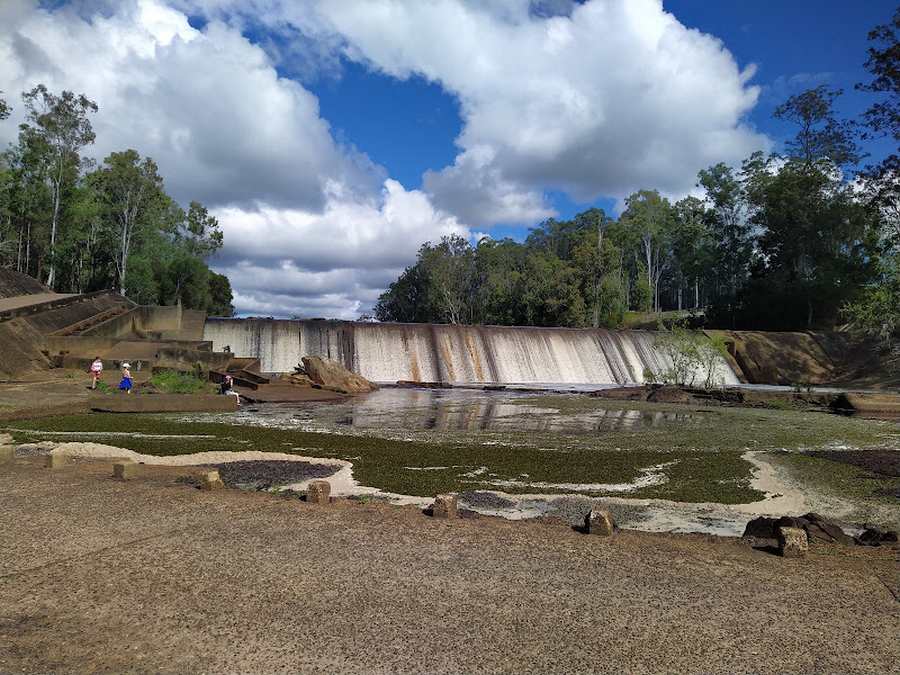 For even more things to do, you could visit other things to do in Hervey Bay.
Resource Links To Products We Use And Recommend
More Pages On Other Areas