This scenic lake was made by the creation of the Lenthalls Dam in 1984, It's located in Duckinwilla, part of the Fraser Coast in Queensland. Many of the visitors come and stay for a night of camping, or to have a relaxing BBQ.
Some visitors also enjoy throwing a line in the water for some peaceful fishing. Or why not have a picnic with the family overlooking the water scenery.
Bushwalking around the lake using the well laid out tracks is a nice quiet stroll since the lake is surrounded by lots of local flora and fauna you will find plenty of birdlife. For the bird-watching buff keep an eye out, for the somewhat rare Black Breasted Button Quail that calls the lake home.
The lake is around 9km in length with a shore length of 83km and room for two boats on the boat ramp at any one time. The total catchment/capacity for Lake Lenthall is 29,500ML.
You will have to watch your speed as it's limited, to just 6 knots for the lake boat use, And you can only have a maximum boat motor size of 60 horsepower. Many people come to the lake just for fishing as there are many types of fish here.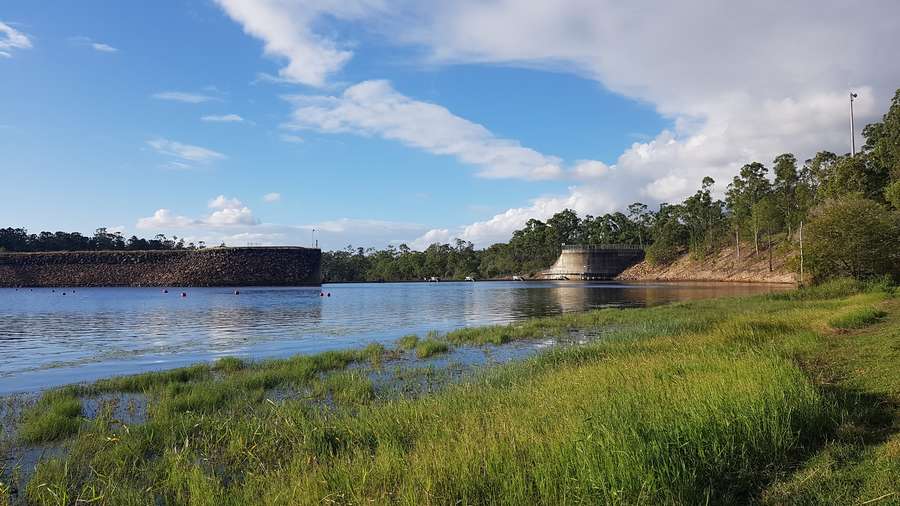 How To Get To Lake Lenthalls
From Maryborough

Queensland heading towards Bundaberg, You will find the turn off for the Lenthalls dam is located just 6.6km south of the turn off Torbanlea located off of the Bruce Highway. Then lookout for the turnoff to Lenthalls Dam Rd.
Camping And Overnight Stays

At

Lake Lenthalls

If you want to stay on the Lake they allow short stayovers, so for all camping, they allow a stay of 3 days and 2 nights – In total are permitted on the lake.

For large families or group bookings please note the most campers allowed at one time are 18 in total and up to 6 RV self-contained vehicles. The main reason for this is the limited sewage treatment works located on the site. Download the PDF here

for a detailed view of the camping area.
Follow the Camping guidelines:
Bring your drinking water.

There is no power/electricity on-site for campers.

Max's

stay is just 2 nights with the site check-in at 11 am and be ready to leave by 10 am.
Petrol /Diesel Generators are not allowed.
DO NOT use any soaps or detergents in the lake.
Clean up after your campsite and remove any trash.
Keep the noise down to a minimum,

especially after 9 pm.

Watch your kids all the time! There is water around and kids will wander off if not watched.

Keep cars off the grass areas.

Domestic Animals/pets are NOT allowed at the campsite or Lenthall Dam.

You will find NO waste facilities at the campsite or dam.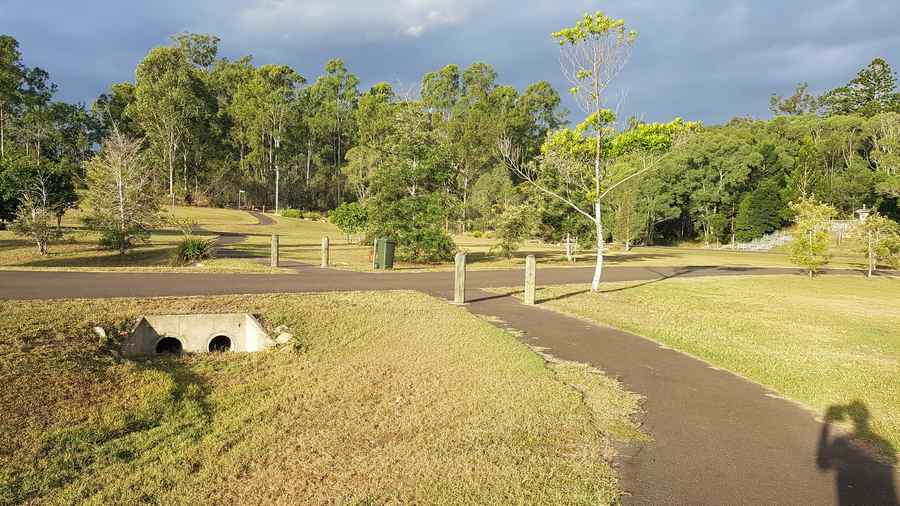 How Much Does It Cost To Camp At Lake Lenthalls?
You will find the costs to stay overnight can change, due to how many people are staying, or if you are staying during peak times.
For all off-peak times, the cost is just $10.50 per night. (per person)
The cost for peak times for a single person is $12.50 per night. (per person)
Off-peak times for a maximum of 4 people as family 2 adults and 2 kids come to $40.00 per night. Children must be under 18 years old.
Peak times for a maximum of 4 people as family 2 adults and 2 kids come to $50.00 per night. Children must be under 18 years old.
The peak times are including Queensland School holidays, all the public holidays, and any the public holiday long weekends.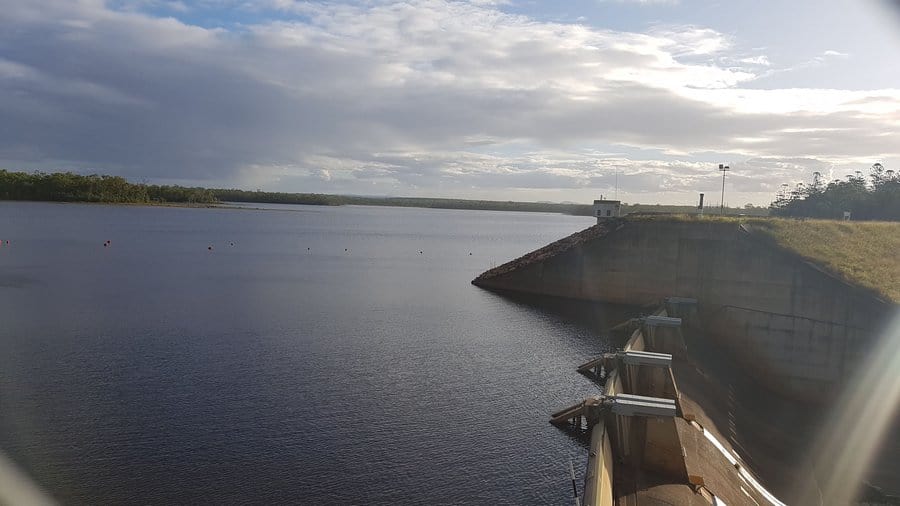 Booking A Camping Site

At Lake Lenthalls

Due to the small size of the area, places are limited so it is required you pre-book your site. To do this you must call the Lake Lenthalls Office on (07) 4129 4833.

A booking fee of 50% down payment is charged upfront and non-refundable. If you need any fuel or supplies like bait, the closet service station is around 10 km away, so be sure to check your supplies before leaving home.
Some Helpful Tips
No drinking water

No pets

No public phones

Limited mobile phone service

No power/electricity

No swimming

Toilets on site

Covered picnic tables

Bring your rubbish bags

Insect repellent

Mosquito coils

Citronella oil

Sunscreen

Hats or sun shirt

Bait for fishing

Unsealed roads, (some can be a bit rough to drive on)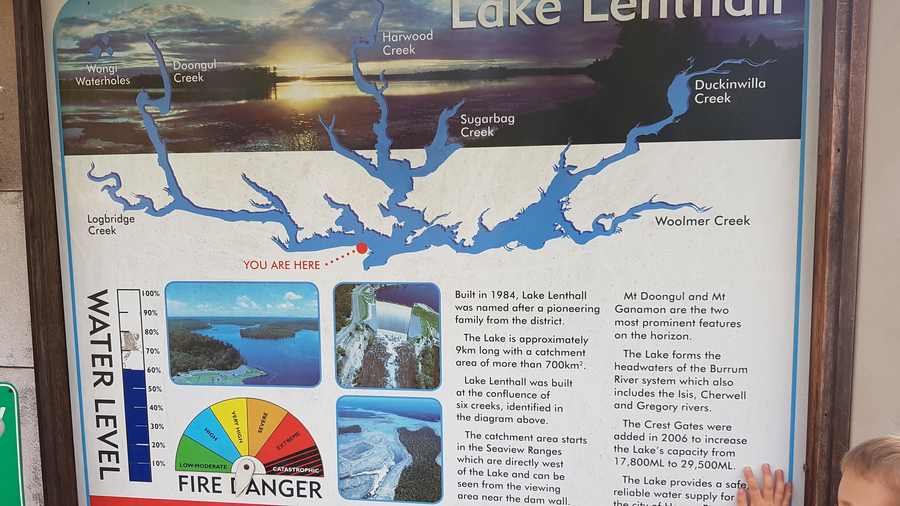 Can You Fish At Lake Lenthalls?
This is freshwater fishing so you will find only these types of fish here.
Barramundi

Golden Perch or yellow belly

Silver perch

Australian Bass
Over the years since 1984, the lake has been stocked with well over 450,000 fingerlings. This makes for some great fish just waiting in the lake for you and a mate.
If you need more info on what sizes and how many fish you can possess, at the lake please call the Queensland Boating and Fisheries Patrol on 13 25 23.
Located close by to Lake Lenthalls are the Wongi Waterholes and camping area

why not check it out while you are there, or also book an extra night at the Wongi Waterholes after your stay at Lake Lenthalls as its only around 15 minutes down the road.
We hope you have a great time at Lake Lenthalls and thoroughly enjoy your day trip of fishing and boating on the scenic waterway.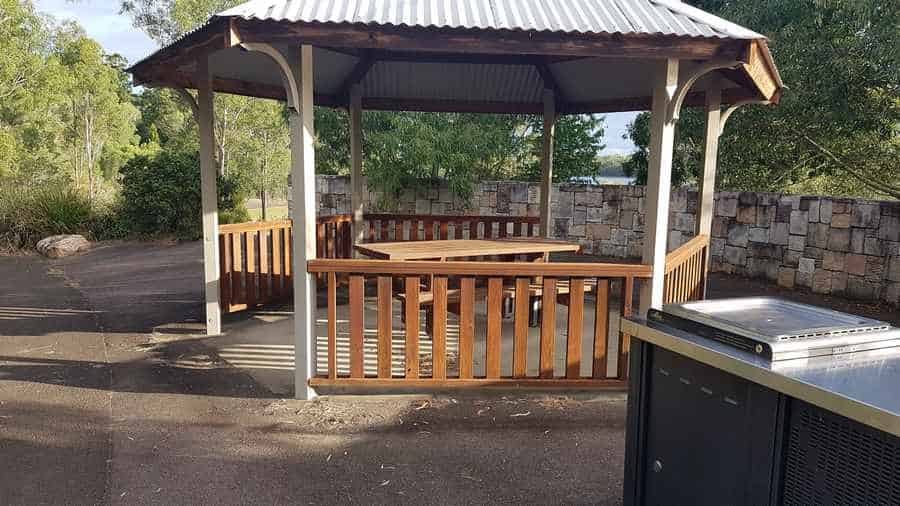 Resource Links To Products We Use And Recommend
More Pages On Other Areas