Visiting Fraser Island in Queensland, Australia is the perfect choice for any tourist! It's a magnificent mixture of sandy beaches, rainforests, and swamp areas.
While the scenery is an absolutely breathtaking experience, the Island also features various species of animals to admire as well.
When considering visiting Fraser Island for all its hidden gems, it is important to know what time of year is best to make the trip.
Certain seasons bring forth weather changes on Fraser Island. Spring or Autumn can be very modest in temperature making it the best time to visit Fraser Island, While September to November will see temps higher up into 23c range. December through February offers more outdoor activities in the sun.
A Seasonal Breakdown Of When To Go To Fraser Island
Knowing specific temperatures and climate information of a destination ensures a successfully planned trip. Fraser Island essentially only has two seasons: Summer and Winter. However, Autumn and Spring do make their appearances.
Due to its proximity to the Tropic of Capricorn

, the temperatures stay steady, but the heat does bring humidity. Below is a breakdown of the seasons on the Island and the corresponding temperatures.
Winter On Fraser Island
Tourists coming from the Western side of the world will find that Winter has a very different meaning on Fraser Island. In fact, it is considered Winter on the island during the months of June through August.
During these months, the temperature never really dips past 55 or 57 degrees and gets as high as 77 degrees (or 13 to 25 Celsius).
If these are the average Winter temperatures, it can be hard to imagine what Summer is like on the island. Tourists, especially those from the Western part of the world would greatly enjoy a break from hot Summers.
Visiting during what is considered the "Winter" on Fraser Island is a breath of fresh air for travellers.
Summer On Fraser Island
The part of the year that is considered to be Summer on Fraser Island is during the months of December through February. The temperatures during this season range from approximately 22 to 30 Celsius (or 73 to 86 Fahrenheit).
While the overall temperature seems okay, the temperatures bring humidity that makes it feel pretty hot. The subtropical weather means hot and humid summers and mild winters, as seen above.
The subtropical weather also brings this extreme rainfall, which is why the rain forests are so abundant here. Even with hot, humid, and wet summer days, there are plenty of places to cool off.
In fact, the rain forests offer up shade from the sun. There are also countless pools around the Island to take a quick dip in.
Tourists who don't mind rain can expect more of it during this time. However, if they don't want a total washout on some days, perhaps Winter is the perfect time for them.
Autumn Temps On Fraser Island
Autumn and Spring pop up during Summer and Winter sort of melting into the background sometimes. Autumn more specifically is considered to be from March to May.
Some would still consider Summer to be carried on through April. The months of March through May do have higher temperatures than winter, however, the rainfall scales back quite a bit.
This is what makes this part of the year a bit more comfortable for most. The slow down in the rainfall is the most distinctive factor when it comes to considering this time of year to be Autumn.
Much like Spring, the average Autumn temperature hovers around 23 to 24 Celsius (or 72 or 73 Fahrenheit).
Spring Temps On Fraser Island
Spring is short-lived on Fraser island, only coming around from September to November. This season melts its way into Summer by rising temperatures, but the humidity mostly stays away.
This may be considered a peak time to visit Fraser Island, as there is no rainfall during these months and if there is, it is very little. With such perfect weather, these months do tend to be the most popular.
Average temperatures for this time of year are no less than 24 Celsius (or 73 Fahrenheit).
So What is the best time of year to go to Fraser Island? Well, the choice is ultimately up to the traveller! All the seasons offer up a slightly different experience. The most comfortable would be right before Summer begins during Spring.
However, those wanting to experience Winter on Fraser Island would find that time of year quite delightful. Autumn on Fraser Island helps take out the Summer heat and gives way to cooler temperatures on the horizon.
When you are considering a trip, you will want to think about your overall comfort level before choosing a specific month!
How Long Should You Go To Fraser Island For?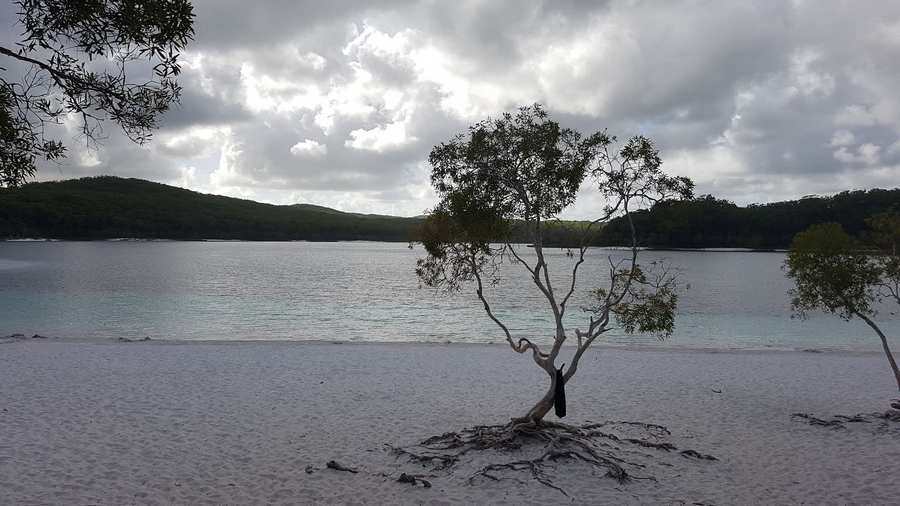 Going on holiday is always a great time for any visitor. There's the anticipation of where to go and how long you should stay there. Fraser Island is no exception.
This popular vacation spot has more than enough accommodation for any length of stay. The length of stay basically becomes a personal preference. It is extremely popular to stay for three days.
This gives ample time to check out some of the major attractions. However, to fully embark on all there is to see and do on this picturesque island it is recommended to plan for up to a five-day stay.
This provides time for rest and relaxation as well as adventuring around all the Island has to offer its visitors.
What are the Best Times to Visit Fraser Island For Cost?
The cost of a holiday or vacation can get pretty pricey. Planning a proper budget to maximize the overall experience is critical.
With this being said, Fraser Island can rack up quite a bit of money being dished out of your wallet. It is crucial to consider budget saving ideas during any time of visit.
The average meal on the Island, for example, is said to be approximately $50.00. That can be quite the dent in your vacation budget depending on the length of stay.
The three days that are generally recommended tend to help in the case of saving money as your time frame away is smaller.
The use of the campgrounds helps with costs depending on whatever season a tourist decides to visit.
The campgrounds make it easy for camping and they are offered throughout Fraser Island this gives freedom to all guests to be able to cook their own meals.
While the cuisine is exquisite and should be experienced, spending some of your time cooking at your accommodation is a great experience as well.
Google Map Of Fraser Island
Activities On Fraser Island
With so many beautiful spots to consider visiting during a stay, choosing the right activity can be overwhelming. However, it doesn't have to be! Below are some of the greatest things to do on Fraser Island.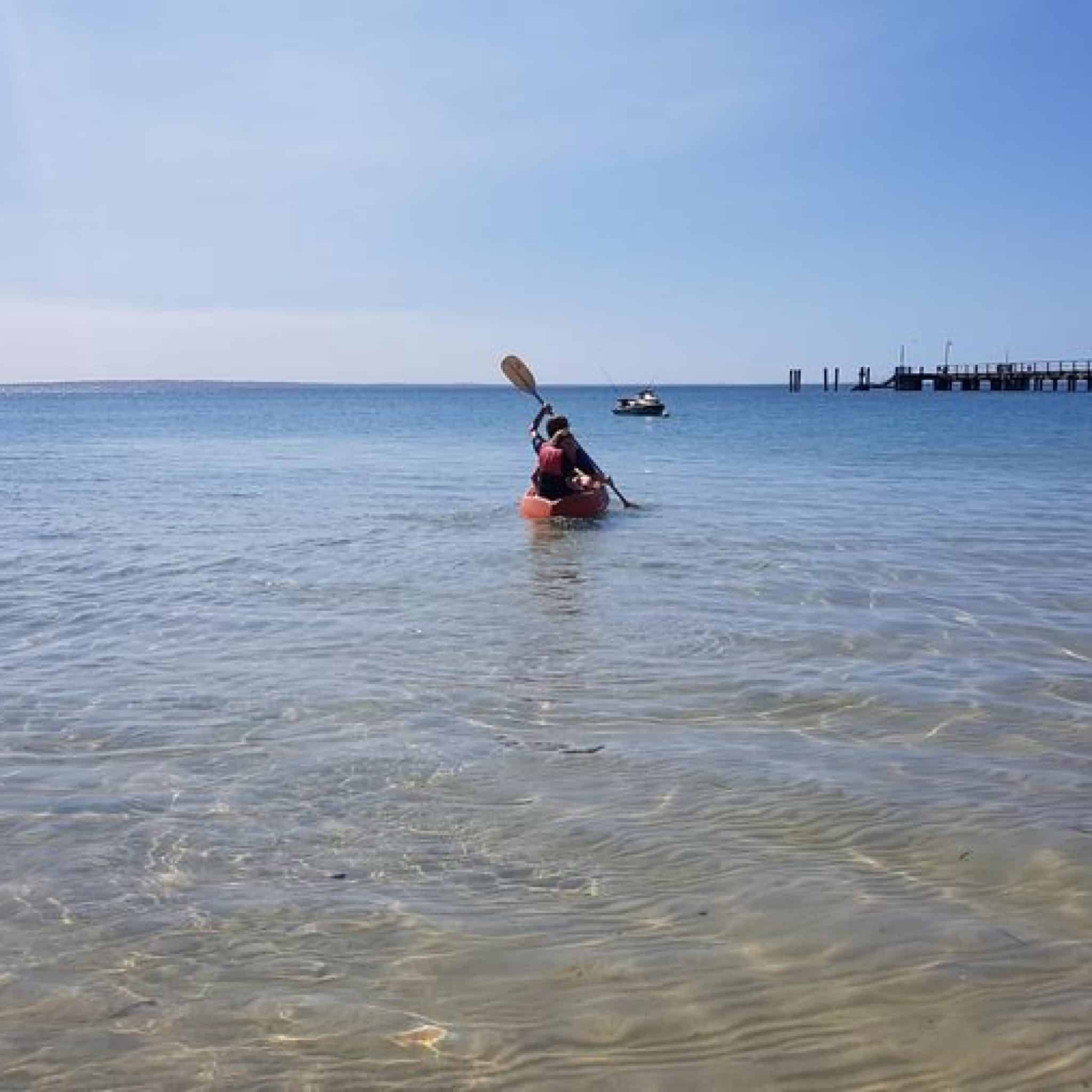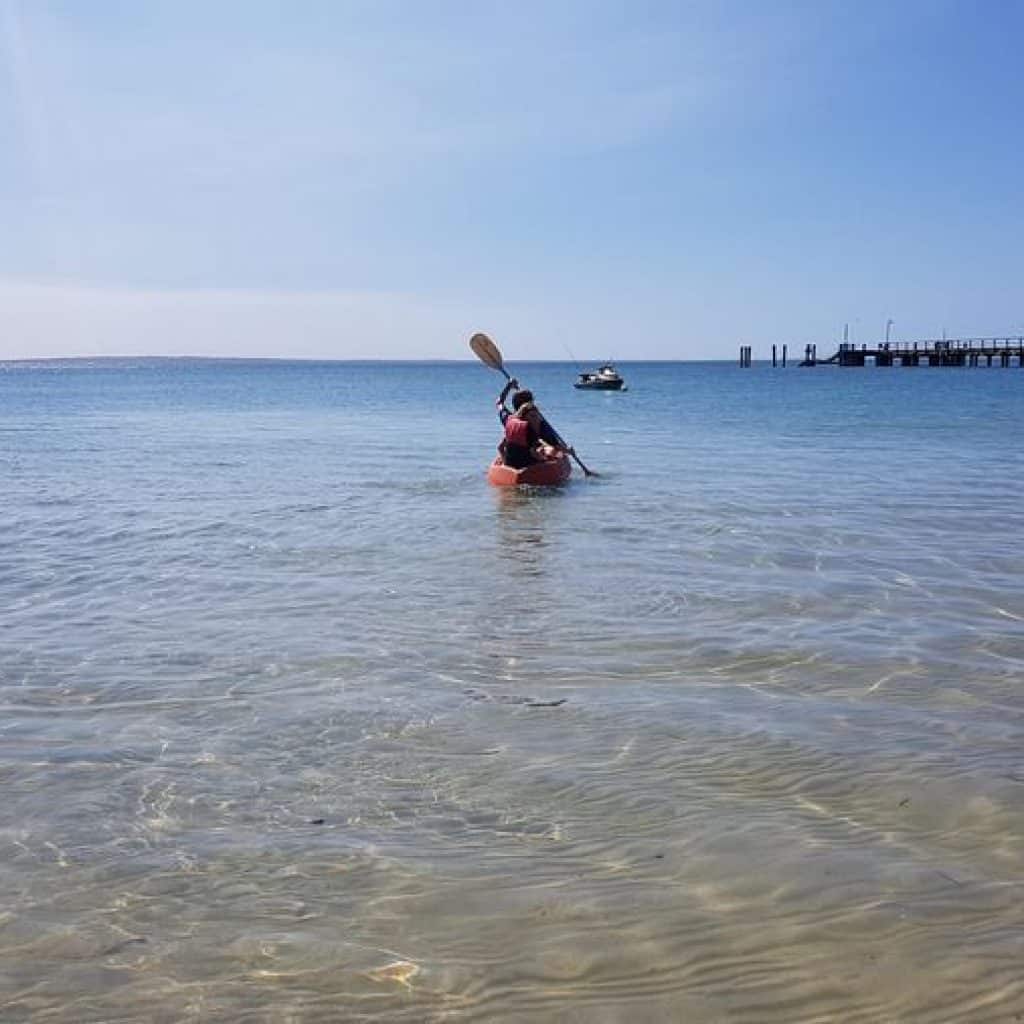 Best Time Of Year To Visit The Fraser Island Lakes:
One of the biggest attractions on Fraser Island is the lakes. Lake McKenzie is the most popular. This stunning lake features crystal clear blue waters and soft, bright white sands.
Swimming in crystal clear water is a lifetime experience that has to be had!
There are so many murky waters around on some other islands that seeing a clean and clear source of water is just amazing.
The reasoning behind the clear water is because of the type of lake that it is. Fraser Island has over 40 lakes found on it, but there are only three types of lakes that exist.
Lake McKenzie is considered a "perched" lake because it sits way above the water table. This means it collects mainly rainwater and has no interconnecting waterways in its area.
The other types of lakes include barrage and windows. A barrage lake forms when moving sand dunes create a blockage to watercourses. Window lakes are the opposite of perched lakes meaning they drop below the water table.
No matter the type of lake, Fraser Island provides many beautiful spots to indulge in swimming, sailing, boating, etc.
4×4 Driving And 75 Mile Beach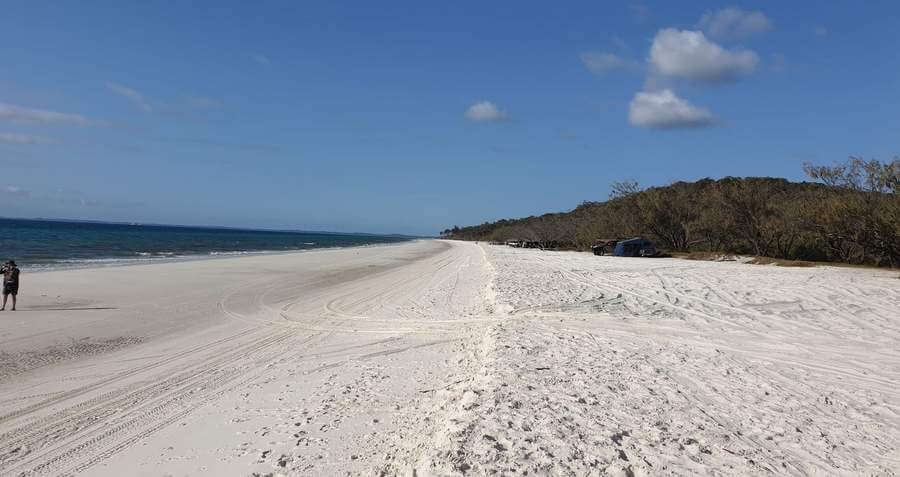 Recreational driving in Australia is at the top of the list of things to experience while in the country. Australians are absolutely passionate about this activity and experiencing it is truly an exhilarating time.
One of the most popular spots to drive a 4×4 vehicle is along Fraser Island's famous 75 Mile Beach.
This area of the island sits along the East Coast and is a stretch of sandy beach that is considered to be part of the local sand highway at Fraser Island.
While this is a popular spot for all things 4×4, it is critical to know the best times to drive along its sandy roadway. When tides are high, it can create a dangerous situation for travellers.
Being aware if there's a low tide makes for a safer driving and still exhilarating adventure!
Since it is considered a part of the highway, there are police present so watch your speed at all times. The drive down 75 Mile Beach provides some intimate views of the ocean and at sunrise or sunset creates the utmost scenery that is just breath-taking.
With all that scenery to soak in, speeding should be the last thing on anyone's mind! Not to mention that Australia is well known for dingoes to be scurrying around, as well as other tourists.
There are always breath-taking sights to enjoy on your drive, so enjoy the beautiful scenery and still be safe!
Best Time To Visit The Maheno Shipwreck?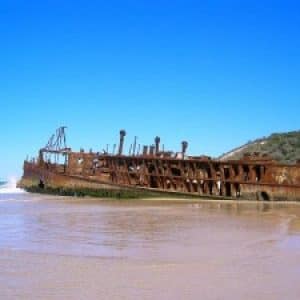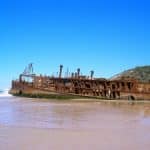 This piece of history is a mainstay on Fraser Island and sits near 75 Mile Beach. The ship was originally a luxury liner but was later converted into a hospital for soldiers during World War 1.
It was initially called the SS Maheno and travelled along the Tasman Sea between New Zealand and Australia.
It washed up on the shores of Fraser Island around 1935. The shipwreck could be taken as sight for sore eyes, but human nature is generally attracted to abandoned and interesting things.
This shipwreck is no exception as its skeletal frame and the rusted parts are photogenic in their own strange way, giving tourists a haunting look at a piece of history.
When To See The Pinnacles
Just further up from the shipwreck are magnificent sandhills that look like pyramids tucked among a cliffside. These sandhills feature mother nature at its best as it has a colour tier of soft oranges, dark oranges, yellows and whites.
Australia may be one of the most gorgeous countries to visit and its features like this keep it at the top of any tourist's list. The stark colouring and perfected points make this site all worthwhile to see while driving past or driving up close.
Wildlife Tours Of Fraser Island
The Island is home to various species of wildlife and because of this, there are many wildlife tours to take advantage of. During any of the seasons, there is wildlife to see like birds, turtles, dingoes, etc. The tours offered gives a safe and exciting way to view these wonderful creatures!
There are also fishing tours for those who are masters with a fishing rod (or even not so much!). These specialized tours give fishermen a chance to catch some fish that they would otherwise not see.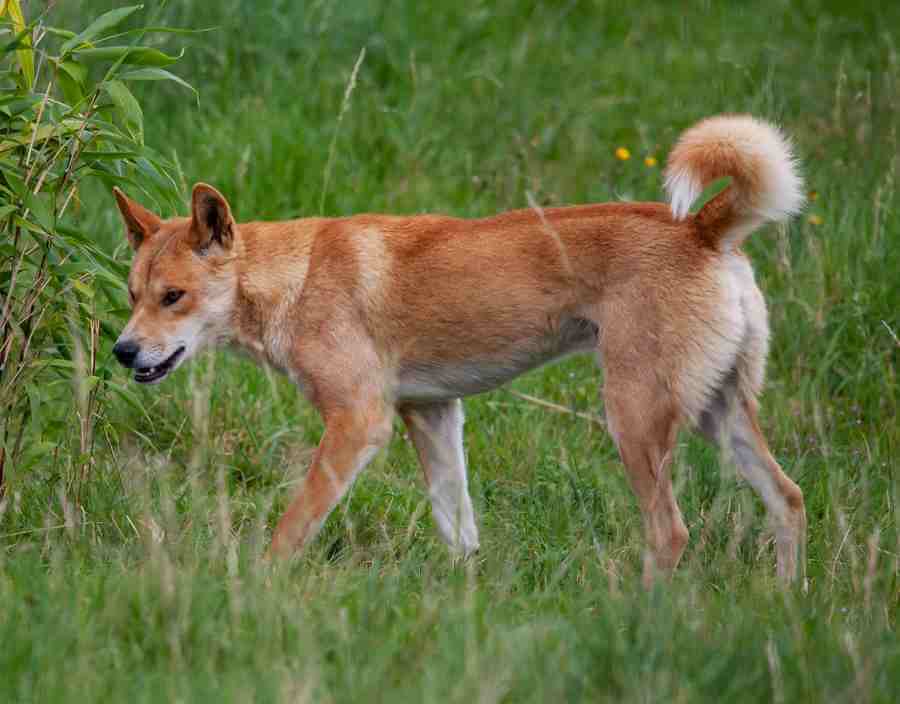 When Is Whale Watching Season?
Whales are incredible creatures and Fraser Island offers the best view of them anywhere in the world. The popular Hervey Bay provides prime viewing of Humpback whales in its Platypus Bay.
These calming waters give the whales ample opportunity to socialize with each other and nurture any new young they have as well.
The best time for whale watching, or what's considered to be whale watching season, is during the months of July to October.
This particular area is where the whales stop during their migration south and it becomes a relaxing stopping point during their journey.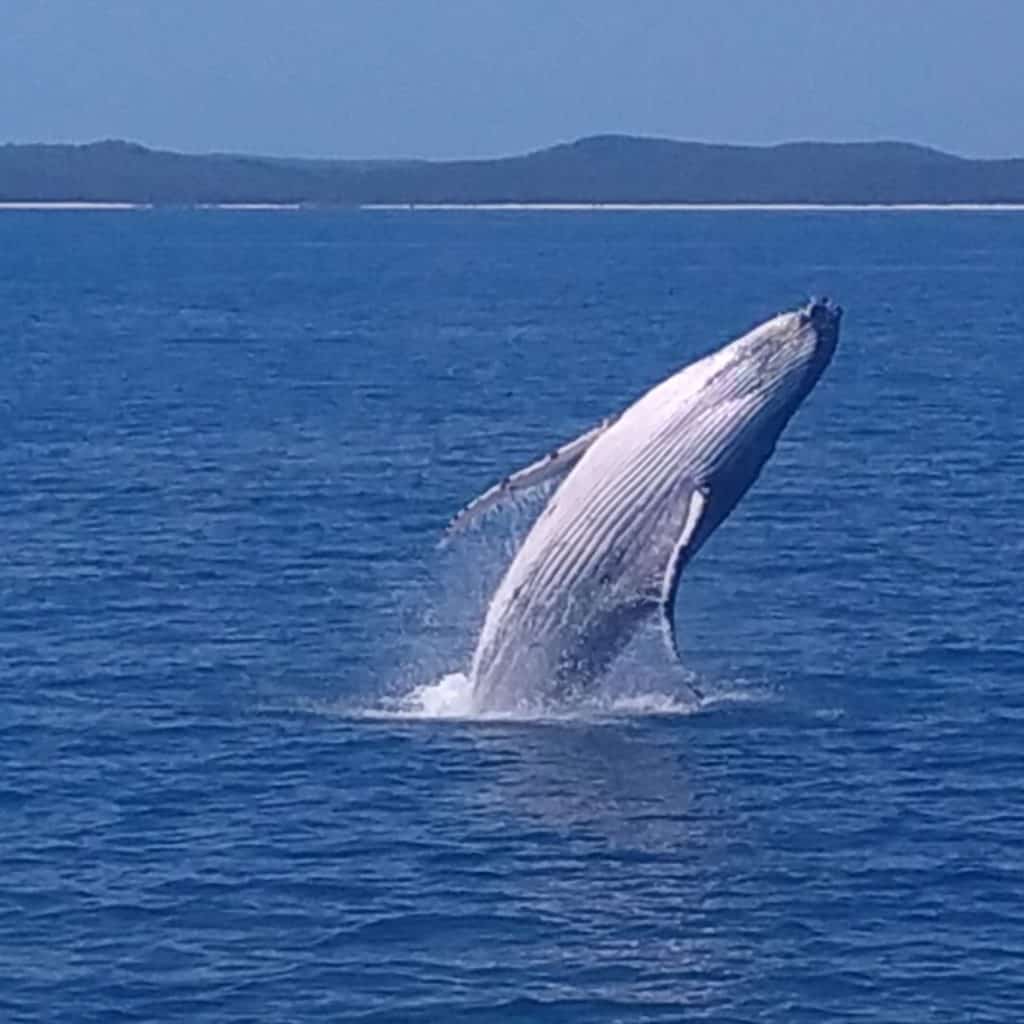 While August to October is a popular time for Humpback whales, it is common to see dolphins throughout the entire year. There have been up to 40 whales at once in the Bay, creating quite the experience for those wanting to catch sight of a whale.
There's just something about the area that attracts the whales and gives them peace of mind to swim, play and relax!
Overall, Fraser Island is a great place to visit any time of year, but specific seasons offer up the ultimate lifetime experience!
This is especially true for visitors from countries with varying weather conditions who want to experience a more consistent weather pattern!
Resource Links To Products We Use And Recommend
More Pages On Fraser Island
link to Can You Drive At Night On Fraser Island?
Fraser Island, located off the coast of Queensland, Australia, is a popular tourist destination and a UNESCO World Heritage Site. The island, which spans more than 120 kilometres in length and 24...
link to Are There Toilets On Fraser Island?
Fraser Island, which is a popular tourist destination in Australia. The island has a number of campsites and other facilities where visitors can use toilet facilities. There are on average around 22...