Australia has many fascinating spots to visit, from coastline to coastline. However, Queensland is arguably one of the country's states that feature an abundance of rich historical backgrounds. All throughout Queensland, there are cities and towns that really paint a clear picture of the area's history, even in today's modern society.
Childers Queensland is an excellent example of how some areas of Queensland are still preserved and attract visitors.
Childers is one of many towns in Queensland where the atmosphere is truly stunning. Between the old charm of the historical buildings, surrounding farms, and beautiful natural landscape, this town is a hub for visitors to experience a meld between past and present.

Childers was first established in the 1880s and blossomed quite nicely. In its early stages, the town was known for being a service town to the sugar cane fields. To this day, the farming industry is still a large backbone of the area. In fact, the town is known for its iconic "red soil" which is largely in the surrounding fields of farms.
The farming around Childers is only the beginning of the town's rich historical value. The main street in the town features old buildings, many of which are listed as heritage sites on the Queensland Heritage Register.
While some of the buildings have undergone reconstruction due to various fires, the stretch of buildings still preserves the old-world charm of the area. When they were reconstructed, they were maintained to represent the original buildings. This particular stretch of street is truly unique to visit as it really feels like stepping back in time.
Where Is Childers?
Childers is located just over 300km north of Queensland's capital city, Brisbane. It is part of the Wide-Burnett region of the state and the town itself sits along the Bruce Highway, a major highway system throughout Queensland. Childers is one of Queensland's more inland towns that sit away from the coastline.
This makes the town appealing to visitors who are looking to see parts of Queensland that aren't directly near the beach.
Childers is approximately 19.2 kilometres squared in size. While it isn't an overly large area, it still attracts people from all over. The population has grown over the years, however, all in all, the town is still considered a smaller rural town compared to other cities or towns throughout Queensland.
Things To Do In Childers Queensland
Even though Childers is a more rural town, there is still plenty to do! Below are the top things to do while visiting this charming town in Queensland!
1. Visit One Of The Many Childers Historical Buildings
Even though Childers is a smaller town compared to other places in Queensland, it is still big on the various buildings and historical places to visit. Taylor Street is a popular historical district where some of the older buildings have been maintained, rebuilt, and preserved for visitors to see.
Some of the buildings include a post office, the former school building, various historical displays, old locomotive displays, cottages, and so much more.
Visitors can make an appointment to see the stretch of buildings or stop by Monday through Friday from 9 a.m. to 12 p.m. Admission is required and the cost is $5 per person and $1 per child.
This area is a real treat for those wanting to experience what the town was like in the past. It is a refreshing look into the past for those who want to step out of modern society.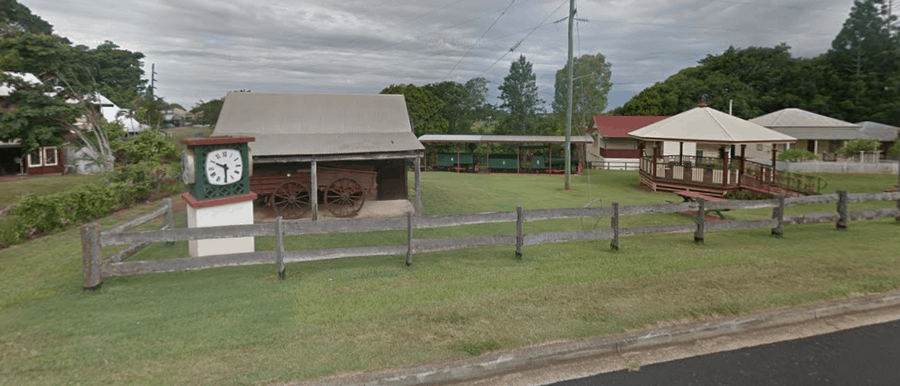 2. Check Out The Snakes Down Under Reptile Park
The Snakes Down Under Reptile park has a variety of Australian native reptiles. These include komodo dragons and crocs just to name a couple. Overall, the park has over 40 species and subspecies of reptiles, amphibians, and marsupials. It isn't just known for its reptiles. The park also features animals such as koalas, meerkats, and kangaroos. There's a little something for everyone to see at this animal park.
There is also a snake house where visitors can see snake feedings. These snakes are a large part of the park's display even though the park has brought in many other species of creatures. The snake house gives visitors an interesting view into various snake species. There is even a python handling event where guests can hold a python, with the assistance of staff members of course!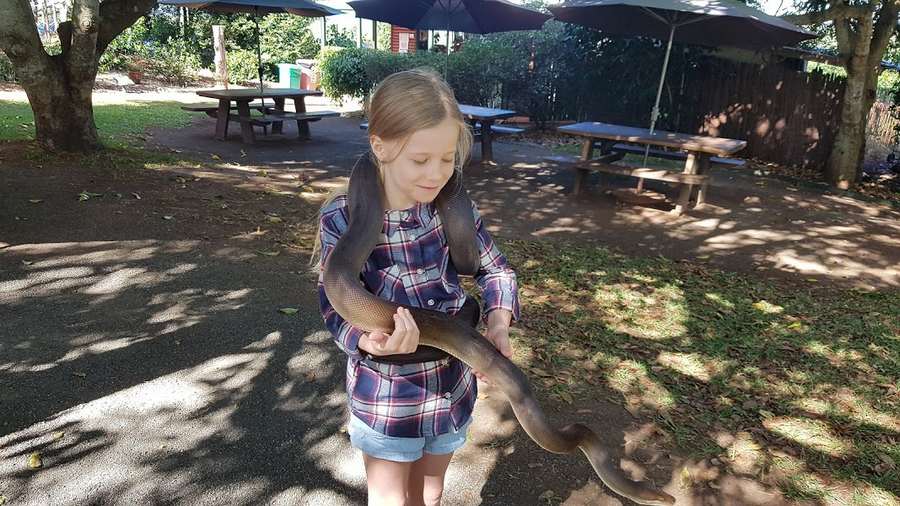 3. Childers Vineyard Have Some Delicious Wine
Visitors to Childers who fancy a decent glass of wine will fall in love with the wineries in the area. There are three wineries in Childers, Vintner's Secret Vineyard, Hill of Promise, and Brierley. All three locations stand uniquely on their own but still provide wine lovers with an experience of a lifetime.
Vintner's Secret Vineyard is the largest of the wineries and perhaps the most popular. The winery grows all of its own grapes which makes this location an ideal way to taste local wine at its finest. The vineyard offers a variety of wine choices from reds to whites to dry to sweet. Their selection is considered top-notch and guests can really embrace the local charm behind the wines offered here!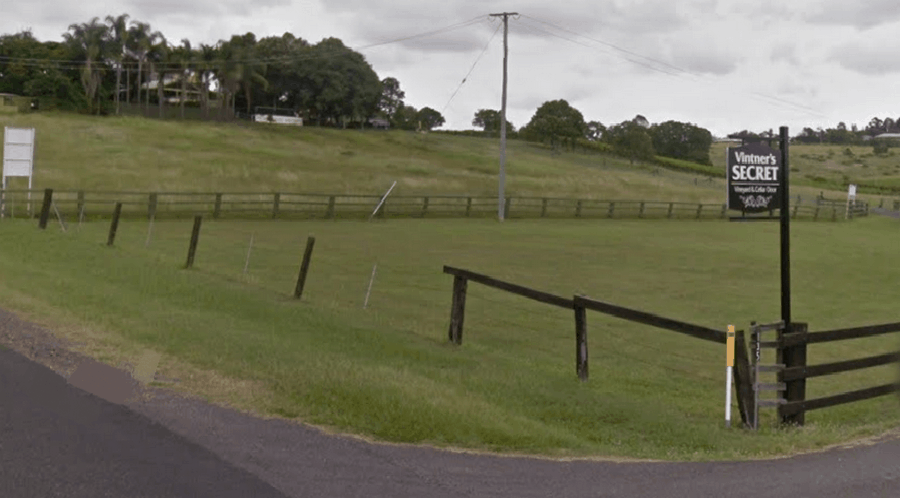 Hill of Promise is a smaller winery ran by a local couple who feature traditional Silician wines. The winery is known for its cozy feel and delicious wines. It also features a variety of red and white wines to suit any taste. They also feature free wine tasting as a way to help promote their wine collection.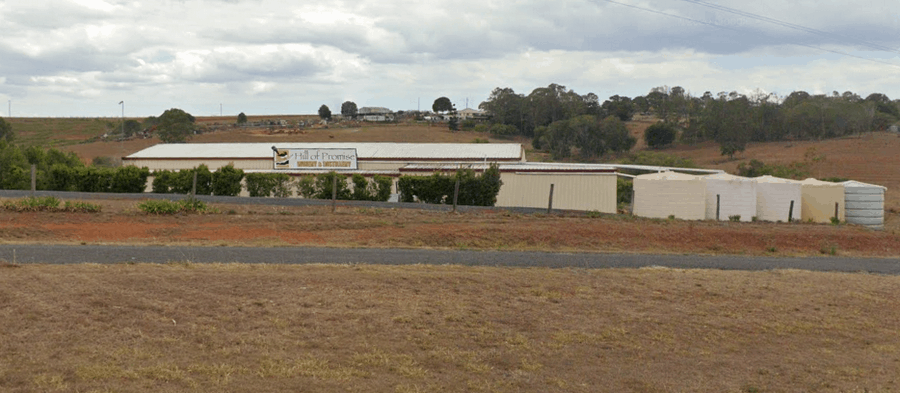 Brierley is Childers's most unique winery. The winery prides itself on practising old-world winemaking as a tried and true method to great tasting wine. For close to 30 years, the winery has been providing Childers and its visitors with its divine wines. What truly sets this winery apart from others in the area is the process in which the wine is made.
The old-world winemaking skills yield a more rustic wine that is less refined than modern wines. The wine here is more robust with fruit flavour and rich in texture. Perhaps this winery is a tribute to Childers old-world charm by providing old-world like wine.
4. Step Back In Time At The Old Pharmacy At Childers
The Old Pharmacy is essentially a medical museum with a wide range of displays. From dental equipment to specimen jars to old pharmaceutic bottles and decor, the pharmacy is another way to step back in time in Childers. Other key points of interest at the pharmacy include information on the development of pharmaceutical practises in Australia as well as medicine displays from the late 1800s.
Admission to the pharmacy is $5 per person ($4.50 for senior citizens and $3 for children) and the hours of operation are Monday through Friday from 9 a.m. to 2:30 p.m. and Saturdays from 9 a.m. to 12 p.m. The pharmacy is not only a little bit educational but bizarre as well as its displays are quite interesting to see compared to modern medicine we know today.
5. Stay At The Childers Tourist Park And Camp
While the Buxton Bush Camp is a popular destination, Childers does have its own little tourist park and camp. Located right off of Stockyard Road, which runs parallel to Bruce Highway, the park is an excellent way for visitors to lodge while in town.
The camp features powered and unpowered sites, internet reception (as well as mobile), an undercover camp kitchen with bbq facilities, an undercover rec area with tennis and darts, as well as laundry service.
Childers Tourist Park and Camp is a quiet and relaxing way to indulge in the Childers atmosphere. All rates and availability can be obtained by directly reaching out by phone at 07 4126 1371. This is a perfect choice for people who want to stay a bit closer to the town instead of heading over to Buxton Bush Camp.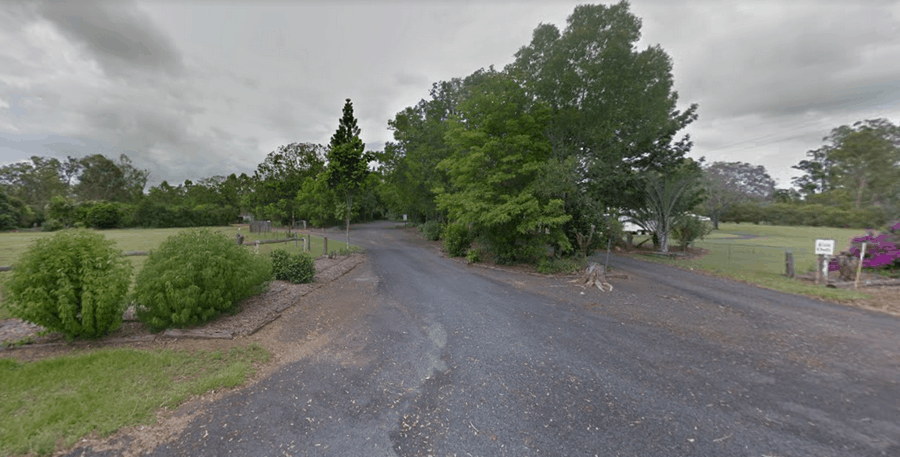 6. Visit The Childers Backpackers Memorial Site
The Backpackers Memorial site is a glass wall monument honouring the lives lost in a tragic fire at the Palace Backpacker Building. The building used to be a notable hotel in Childers and was unfortunately destroyed in a horrible fire that was intentionally set by an individual.
This tragedy affected the community to its core when 15 lives were lost in the fire. This monument beautifully memorialises the group of backpackers that were lost to the incident.
While it is a depressing subject, the monumental wall preserves the lives of those lost in such a beautiful way. It is a must-see while in Childers not only to help retain the remembrance of those lost but also to help remember the hotel itself which was a huge part of Childers overall history.
Childers remains to this day, a rural time capsule of the past for its visitors. Through visiting the various historical sites and surrounding areas, guests can really enjoy the atmosphere that Childers presents.
Childers Markets
Even though Childers has a small-town vibe to it, the town is brimming with various opportunities to shop around at local markets. Childers Markets range from farm produce to ice cream and everything in between. Below are the top Childers Markets to see while visiting the town!
Roadside Farm Markets
Dotted along farm roadsides, Childers surrounding farms feature market stalls where people can purchase farm-fresh produce. Specifically, Childers is known for its avocado and macadamia nut production, however, other produce is available. There is nothing quite like fresh farm produce, so these markets are an essential stop for guests!
Childers Festival
Childers hosts a food and market stall festival every year! More than 300 vendors line the streets and transform the quiet historical town into a hub for those seeking delicious food and interesting finds.
It is usually held in July of every year and the festival features so much more than just food and market stalls. There is music, tours of the old sugar mill and cane fields, art displays and so much more.
Underwater Hockey
For those looking for something a little different why not check out Underwater Hockey! You can find them at the Isis War Memorial Swimming pool Churchill St, Childers. Ph – 0437609101.
May through to August, play will then move to Monday nights from 6:00 pm to 7:30 pm
Mamminos Gourmet Ice Cream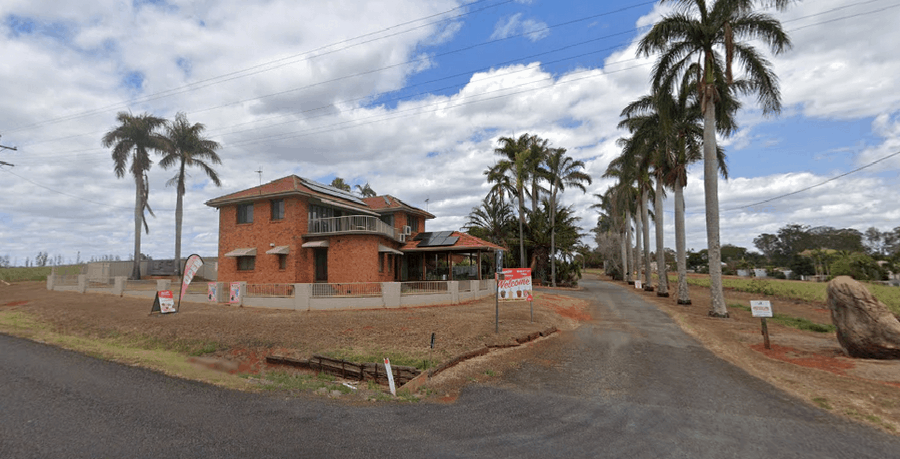 Mamminos Gourmet Ice Cream is a local market that produces high-quality delicious ice cream treats. All the ice cream is handmade and comes in a variety of tantalizing flavours that feature macadamia bases, fruit flavours, and even chocolate. There is a flavour for everyone here!
These are the most popular markets in Childers where visitors can really embrace the local atmosphere of the town. Childers is an amazing inland town of Queensland that provides its guests with a step back in time due to its high level of preservation!
Buxton Camping
Camping has always been a beloved pastime in Australia. It gives people the opportunity to really soak in the natural beauty of the country. The greatest thing about camping is that it isn't limited to a singular area. Even in more inland places, like Childers, camping is possible.
One of the more notable places to camp around Childers is at the Buxton Bush Camp

. The camp is 30km east of Childers (only about a 22-minute drive) making it an ideal place for guests while visiting Childers. Below are some of the key features of the Buxton Camping grounds!
Features Of Buxton Camping
Buxton Camping Situated On Over 600 Acres Of Rural Property
The Buxton Camping area is often called the "Buxton Bush Camp" because of its idyllic location among the natural bush. Visitors to the camping area can trek along bushwalks and enjoy the sprawling acreage of rural surroundings of the camp.
A huge part of camping in Australia is experiencing the great outdoors and this property certainly delivers beautiful natural surroundings.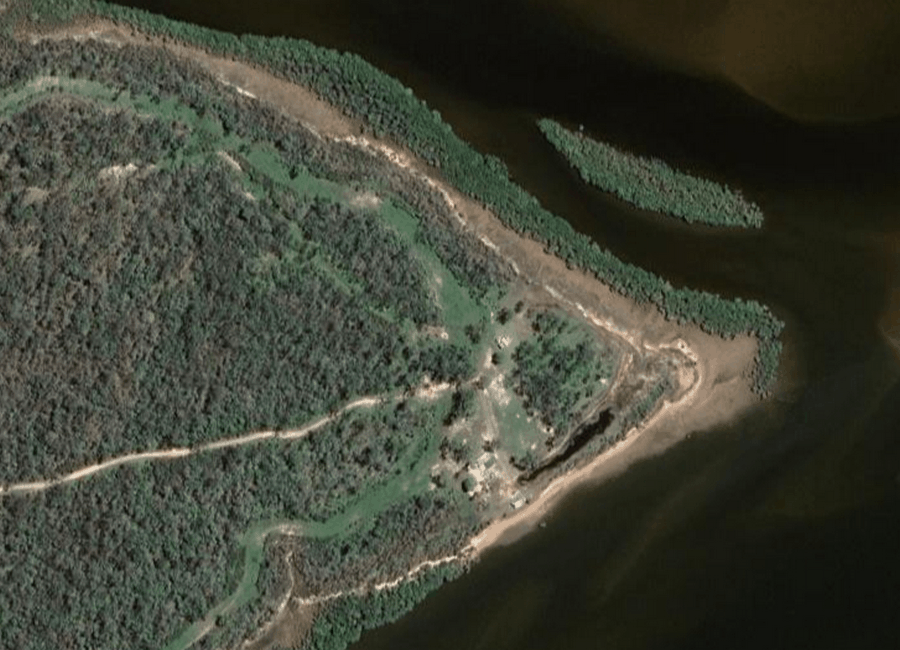 Buxton Caravan Sites Can Accommodate An Average Size Of 17 Meters
The caravan sites at Buxton are quite generously sized. Caravans or other mobile camping vehicles that are around 17 meters can easily park at one of the sites on the grounds. This is ideal for larger families or for individuals who happen to have a large caravan or mobile camping vehicle.
While Buxton Camping charges per person instead of per site, their prices are still a little competitive compared to other similar places. This approach to pricing is best suited to smaller groups who are travelling and may not want to pay a higher price tag for a camping site.
There Are 15 Caravan Sites At Buxton Camping Area
Buxton Camping has 15 caravan sites. These sites, as expressed, can accommodate vehicles of about 17 meters on average. Even though 15 caravan sites don't seem to be that many, they provide ample space to visitors. Each of the sites is spacious enough so that guests do not feel cramped against other visitors.
Other caravan parks can feel a little less spacious and Buxton Camping really embraces providing guests with plenty of areas to roam freely.
Buxton Camping Sites Have Beautiful Waterfront Views
The Gregory River is right along the perimeter of Buxton Camping grounds. All of the caravan sites are situated along the mouth of the river which provides guests with gorgeous waterfront views. Even though the waterfront feel isn't quite the same as the ocean, the river still is a stunning beauty all its own.
With these nice features, Buxton Camping is a great choice for lodging when visiting the town of Childers. There is plenty of space and it isn't too far from the town at all, making it ideal for those wishing to really experience the outdoors in a more rural setting of Queensland.
Resource Links To Products We Use And Recommend
More Pages On Other Areas
link to How Can I Make My Car Rental Cheaper
It's no surprise that many people prefer cutting down on car rental prices when going on vacation since the hefty trip budget can already take a toll on your wallet. Some people think about...
link to How To Get Corporate Discounts On Rental Cars
Every business tries its best to put out exclusive incentives to attract more customers and make them stand out from all the rest. A corporate discount is one such incentive that companies have...