1. Go Fishing At Woodgate Beach
Woodgate Beach is an idyllic stretch of sand spanning about 13km in length. The beach itself is enjoyable to see but the biggest attraction to the beach is its access to fishing points. Fishing is best at Woodgate Beach during high tides (as it brings more fish in) and off of the creek mouth areas that spill into the ocean from the beach.
The channels at the creek mouths are known to draw in fish as well. Theodolite Creek is a popular creek in the area that has a creek mouth at the beach that is ideal for fishing!
Fishing can also be enjoyed at the Theodolite Creek itself. There is no shortage of fish to catch and fishing in Woodgate is suitable for fishermen of all skill levels. Although, some would argue that fishing in Woodgate is one of the most relaxing ways to enjoy the serene surroundings of this coastal area.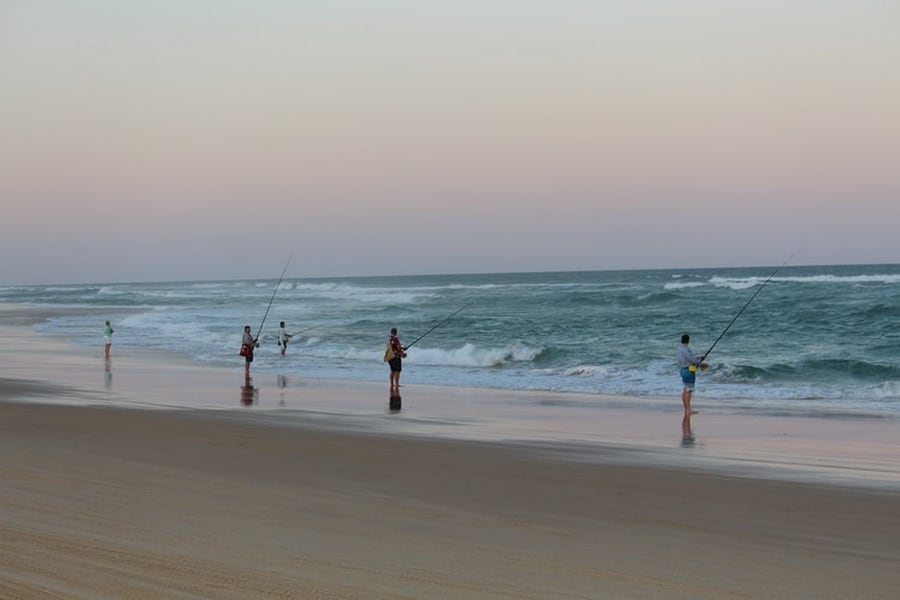 2. Check Out Theodolite Creek
Theodolite Creek winds through the Burrum Coast National Park which makes it quite an adventure to check out. This creek is perfect for kayaking, fishing, or simply relaxing along its creek shorelines. Access to the creek's day-use area is only possible by a 4×4 clearance vehicle.
Fishing in the waters of the creek is a popular activity and visitors can expect to find whiting, bream, mangrove jacks, and even barramundi. Moreover, since the creek is part of the national park, guests also often see other wildlife, especially birds as they are a few species known to frequent and live in the national park.
3. Visit Woodgate Beach
Visting Woodgate Beach is much more than just a fishing experience! The long stretch of 13km provides some remarkable sandy ocean views. While the sights alone are more than enough reason to visit Woodgate Beach.
The beach also provides guests with opportunities to swim or even sometimes surf. Surfing is only possible if there are enough southern winds to produce a large enough swell suitable for surfing.
Swimming is only possible if the waves are under 0.5m in height. Once the waves are over that threshold, the waters become a bit dangerous as they experience rip tides and strong currents. This is why it is critical to check tide information before planning a trip that will include swimming in the waters.
Even though swimming is an iconic beach activity, Woodgate Beach is great for its view alone, and walking along the shoreline is another great way to enjoy the area.
Woodgate Beach is also a photographer's dream. There are many photo-ops along the 13km stretch of beach including rolling waves, spanning ocean views, sandy shorelines, different wildlife sightings along the beach, endless skies meeting the ocean, foreshore dune areas, and much more.
Photographers to the area will find ample places to shoot the perfect picture and capture what makes Woodgate Beach so incredibly beaut.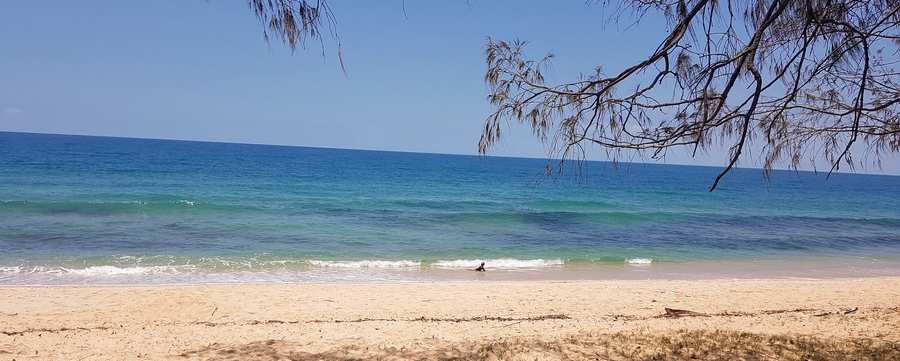 4. Experience The Wildlife Woodgate
Australia has interesting wildlife from coast to coast. Woodgate is no exception! Woodgate is known for its kangaroo population and the roos can appear at the beach (usually in the early morning hours) or simply around the town of Woodgate hopping among the lawns of the residents.
While they aren't generally considered dangerous, it is always a good idea to respect wildlife and give them their space. Basic wildlife safety includes not getting too close and not feeding them.
While the kangaroos are one of the biggest wildlife encounters to experience at Woodgate, so are the bird species. Birds are known to fly around the Woodgate area, especially within the Burrum Coast National Park.
Visitors to the park and the Theodolite Creek will see a variety of birds within their natural habitat. For avid birdwatchers, this area is a true paradise! Other types of wildlife in the area include possums, echidnas, wallabies, emus, and more!
5. Spend Time At The Burrum Coast National Park
The Burrum Coast National Park spans a few different regions along the eastern coast of Queensland. When visiting Woodgate, the national park is exceptionally accessible and gives guests breath-taking views of the natural surroundings.
The 26,055-hectare national park features an abundance of plant life and wildlife. It is brimming with wildflowers, wetland areas, and large cabbage palms that shade some of the trail walkways.
Aside from enjoying the variety of natural wonders and wildlife at Burrum Coast National Park, visitors can trek the walking paths throughout the park as well as pitch a tent to camp for the evening.
There are even shower facilities available within the park including toilets etc. Campfires are permitted in certain areas and with certain restrictions. This is to ensure that the delicate wildlife and flora stay protected.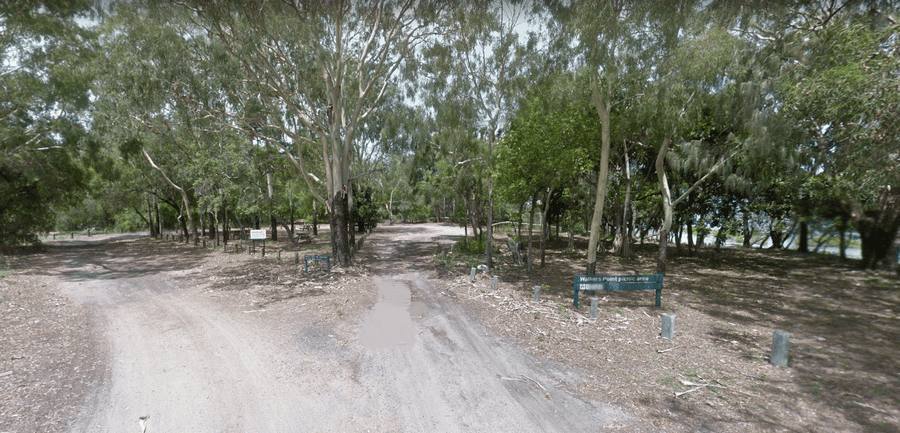 6. Go Camping At Woodgate Beach
Camping is just about as popular as fishing in Australia. It is a splendid way to appreciate the natural landscapes of Australian nature. Woodgate offers some camping spots for its visitors. There is tent camping permitted on certain sections of the beach, however, it is advised that it is only accessible via a 4×4 vehicle and not a regular vehicle.
Camping is also permitted at Burrum Coast National Park where tents or camper trailers can be taken. Another popular camping location in the Woodgate area includes the Woodgate Beach Tourist Park which is located along the esplanade facing the beach.
The park features 115 sites for camping with a large portion of them being powered sites. Moreover, the tourist park is pet-friendly. Inquiries on price or availability can be obtained by phoning the park at 07 4126 8802.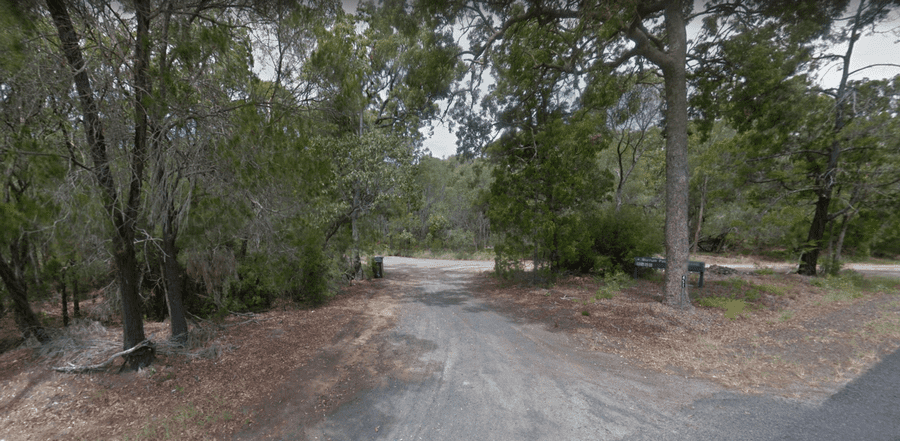 7. Taste Some Local Food At Woodgate
Nothing makes a holiday away from home amazing like trying local food! Woodgate has two restaurants that the area is known for, Woodgate Club and Serenity Cafe. Serenity Cafe is more than a small eatery, it features a feeling station and a convenience store featuring small goods for purchase.
The cafe has tasty tidbits like classic breakfast (served all day) staples like omelettes, eggs benny, and beans and toast. The cafe also serves over 10 different burgers that cater to every palate including vegetarians.
In addition, the cafe has seafood dishes, wraps, and sandwiches. It certainly doesn't have a small or basic menu!
The Woodgate Club is a recreational club facility that also has a restaurant featuring delicious meals. Some of the food offerings at Woodgate Club include pizza, pasta, fresh fish dishes like barramundi, salads, and more.
Woodgate and Serenity both offer distinct tastes to their guests. Both restaurants are an excellent way for guests to experience local flavours.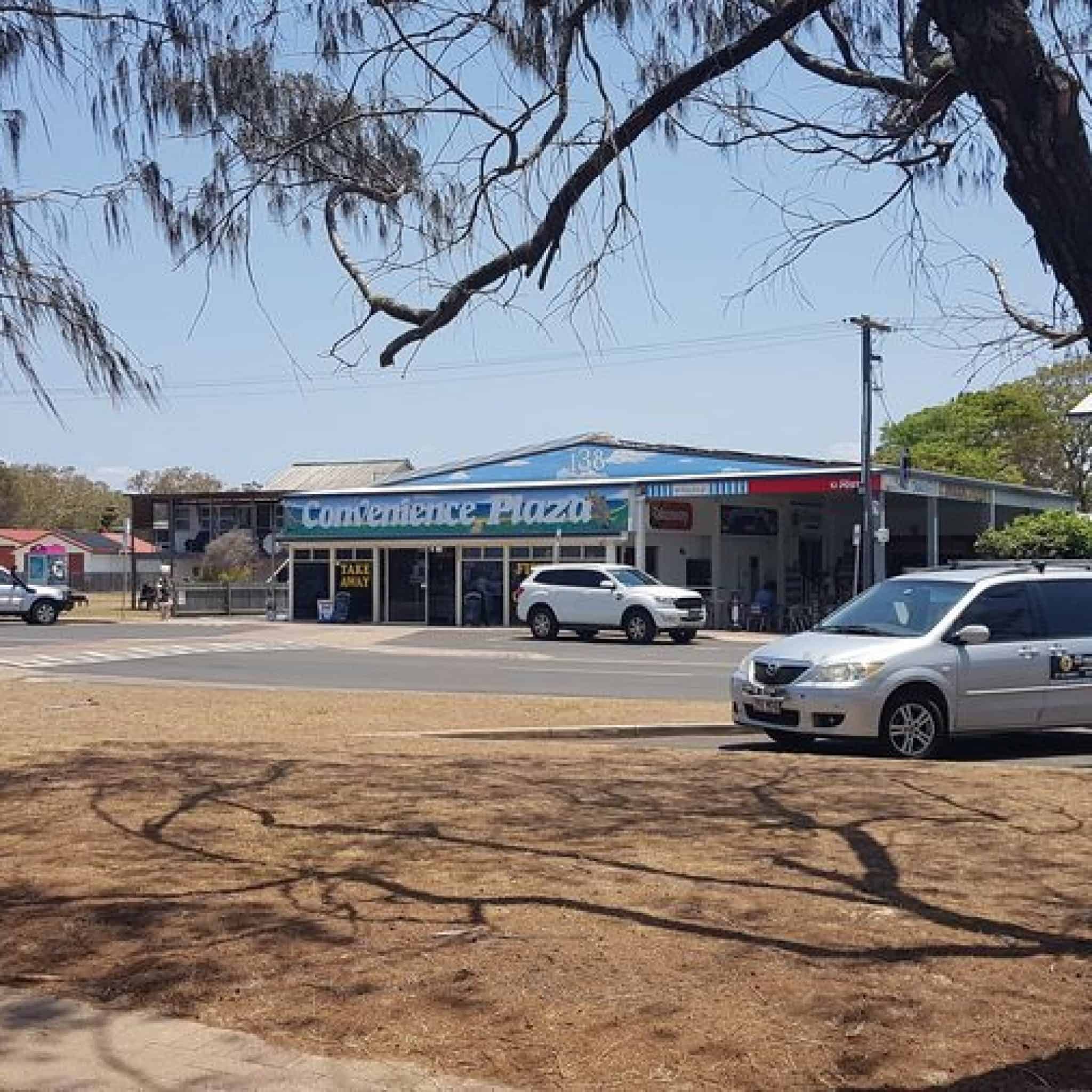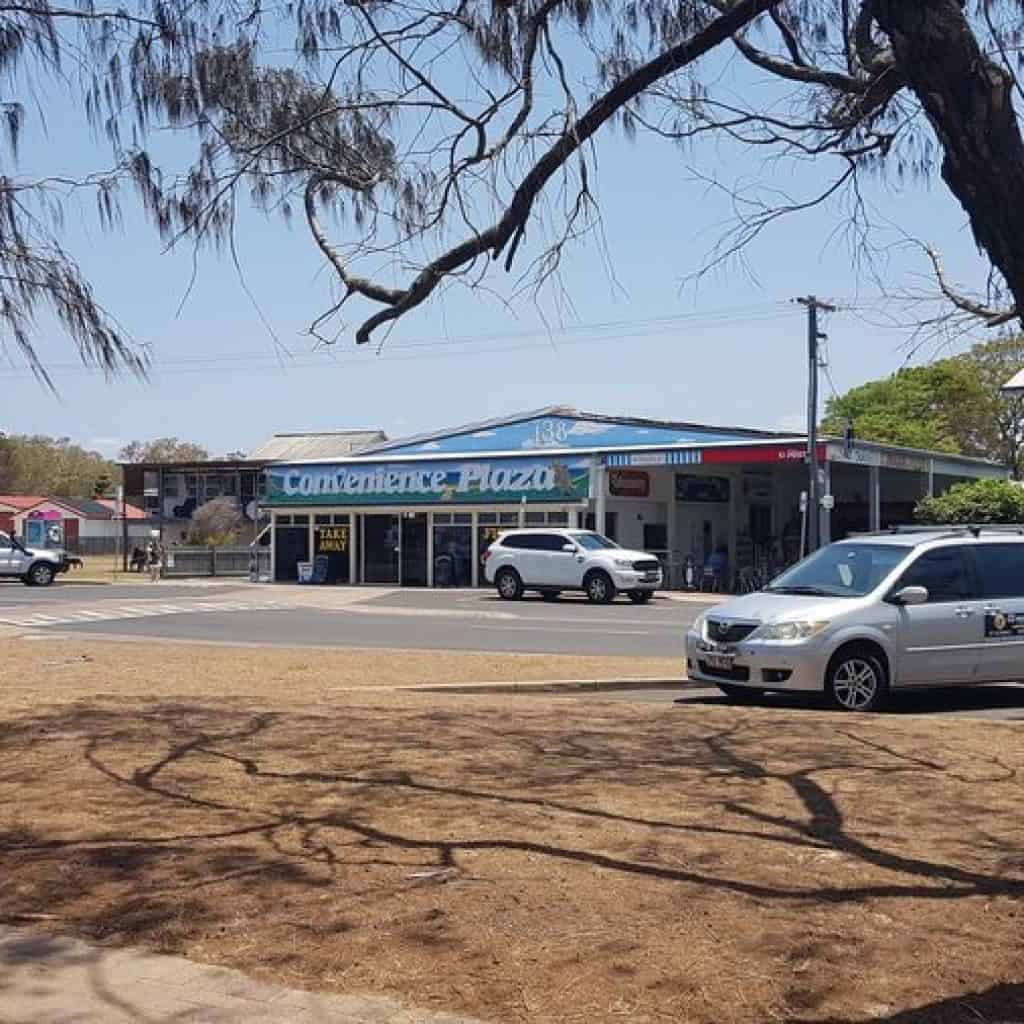 8. Go On A Bushwalk At Woodgate
Bushwalking is an exciting way to enjoy the great outdoors of Australia. Woodgate has some opportunities for guests to enjoy bushwalking, especially within the Burrum National Park area.
One of the most popular bushwalks in the Woodgate area is the Banksia Bushwalk. There is a 200m walk leading to the boardwalk that accesses a 1.4km return track. Guests can expect to see banksia, cabbage palms, ferns, and a variety of bird species.
Another walk near Woodgate is the Gregory River return walk. This 1.2km walk usually only takes about 20 minutes and provides stunning views of the local flora. Goodwood gums are exclusive to the area and can be found along this river walk!
Moreover, the walk has a small lookout and is pram-friendly, and has some wheelchair access.
The Bird Hide Walk is within the Burrum Coast National Park and it is a lengthier walk spanning almost 8km in some sections. It is ideal for birdwatchers as the track is full of species of birds tucked among the wetlands and tree areas.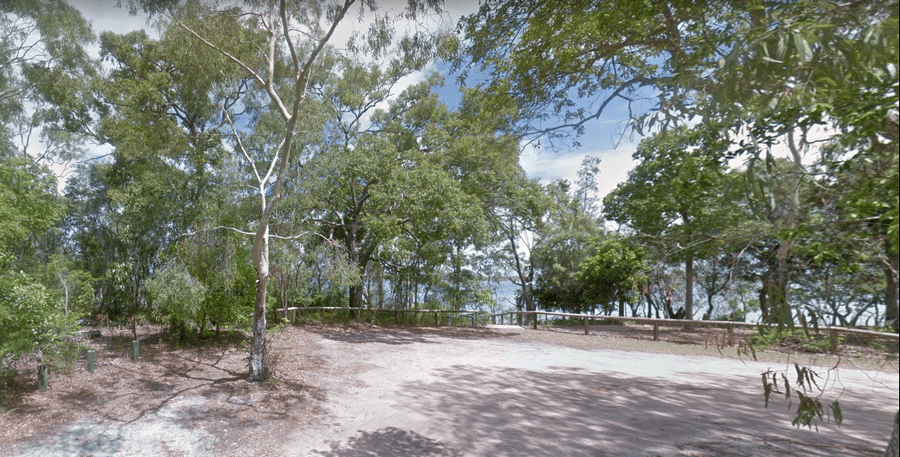 It has some wheelchair accessibility but overall it is most suitable for those not in a wheelchair due to its overall length and terrain areas. It is considered a grade 2 on the track walking scale and can take up to 2 hours to navigate.
The Melaleuca Track is one of Burrum Coast National Park's largest walks spanning about 12.3km in length. It can take up to 4 hours to complete and is considered a grade 3 of difficulty on the walking scale. This unique track features wooded areas of swamp paperbacks, blue gums, and scribble gums. It is an idyllic wooded wonderland for visitors.
The Russell's Rest track is considered one of the easiest walks in the Burrum Coast National Park. It is only a 500m return track and only takes about 10 minutes to navigate. It is perfect for those looking for a quick walk among the beauty of the park.
The track features remarkable views of estuary areas as well as the open ocean. It also has a picnic area so bringing some lunch for after the walk is also a great idea.
All of these tracks are an excellent way to enjoy trekking the natural environment around the national park and Woodgate area.
9. Enjoy A 4X4 Drive On The Beach At Woodgate
4×4 driving is a thrilling experience, especially when driving along a beach coastline. Woodgate Beach does allow 4×4 driving, however, only within a specific section. This section includes the national park entrance at Woodgate extending south towards Burrum Point.
Drivers should still follow basic road rules, as they are enforced.
However, coasting up the shoreline of the beach area in this section gives way to idyllic views of the ocean and beach as well as the national park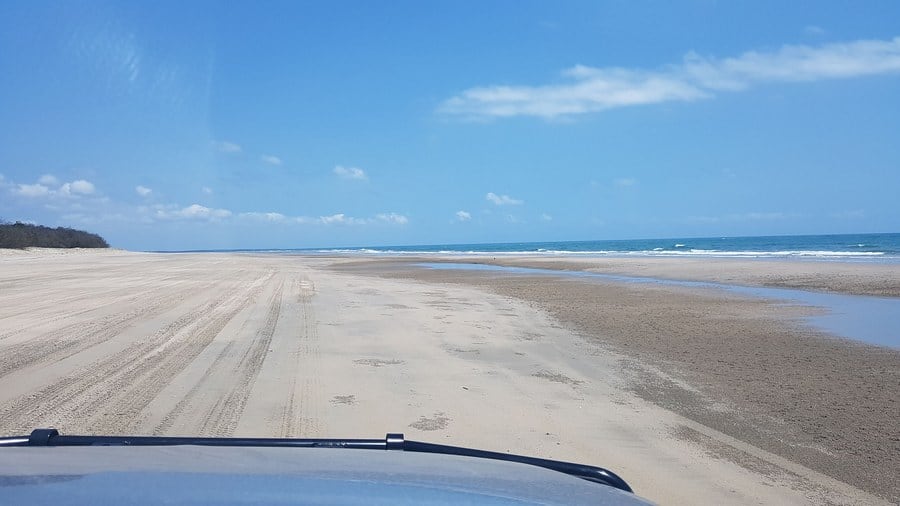 10. Visit The Bingera National Park
Bingera National Park is another national park that is not too far from the heart of Woodgate. It is just under a 30-minute drive to the north in Elliot, Queensland. This national park is an extremely delicate park as it is comprised of a lot of wetland areas.
The park has been subject to erosion over the years and it is a highly protected area. However, visitors can come to the park for picture opportunities. It is critical to clean up after visiting and leave absolutely nothing behind.
The ecosystems here are subject to being comprised of left behind items.
Even though this park isn't as elaborate as the Burrum National Park in relation to exploring it, it can still be a fun adventure. Photographer enthusiasts will find the flora and wildlife here quite a treat to capture through a lens.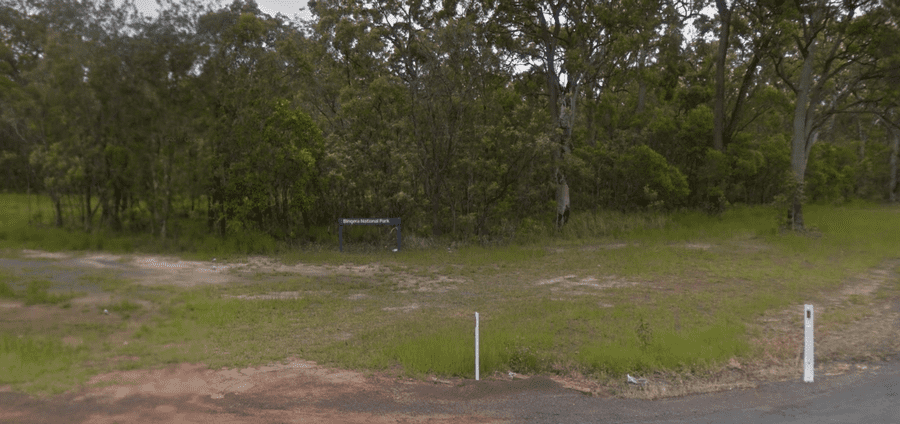 11. Visit The Woodgate Queensland Festivals
As mentioned before, the local lodging Woodgate Beach Hotel sponsors two festivals on the beach, Country on the Beach and Blues and Rock. Festivals in themselves are quite an adventure.
People are exposed to all sorts of musical talent all while enjoying the gorgeous backdrop of the beach. Festivals are a great opportunity to dive into the music scene and have some refreshments as well.
The Country on the Beach festival runs during the month of May and the Blues and Rock festival is usually in June.
12. Visit Woodgate Queensland local parks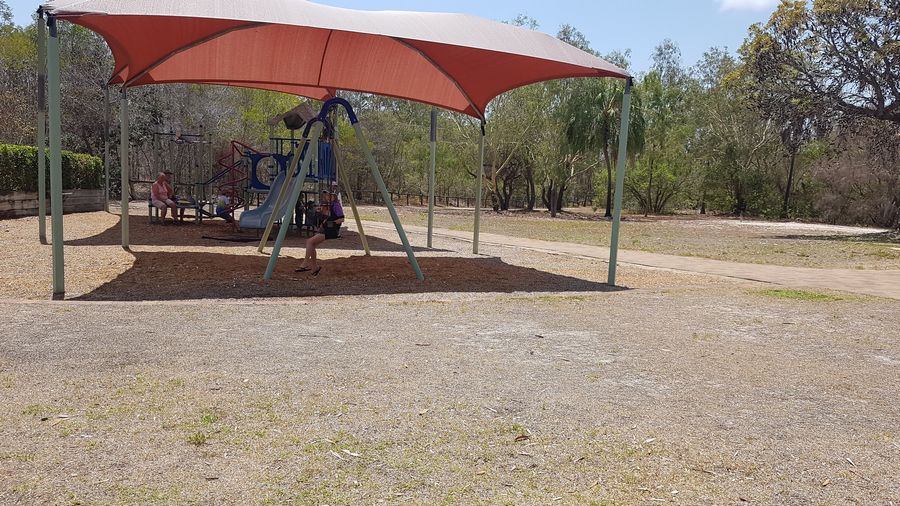 While the national park is a sight to behold, there are a couple of local community parks that are nice for bbq facilities and relaxation. One of the greatest local parks to check out is the Woodgate Community Park.
This park has a playground and pavilions for family get-togethers. However, it is most notable for its World War 1 war memorial for the Australian Commonwealth Military Forces.
This beautiful three stone memorial has all the names etched among it from all the branches of the Australian Military that served in the war. It is a piece of history that is nice to admire and pay respect to while at this relaxing community park.
Resource Links To Products We Use And Recommend
More Pages On Other Areas