Woodgate Beach is a picturesque seaside town around 40 minutes south of Bundaberg. The town itself is nestled in the coastline of Woodgate, which begins in the north at Theodolite Creek and ends in the south at Burrum River, which is at the entrance to Burrum Coast National Park

.
It's the perfect destination if you're looking to get in touch with nature and the local wildlife, enjoy the beach and watersports, or go walking. And of course, knowing how to get around is important when planning a trip. So let's take a look at the 4WD regulations at Woodgate Beach.
As a general rule, Woodgate Beach offers an excellent beach for visitors to drive on. No permit is required, Normal road rules apply check the road signs on the beach upon entry for any updates. Driving starts at the Woodgate Beach area and heads down to Burrum Point including Kinkuna beach.
So you can take your 4WD around Woodgate Beach, but let's take a closer look at the information you will need to know beforehand and how you can get access to the beach.
When it comes to exploring, there's no need to leave your 4WD behind because it is permitted throughout the area including on the beach. The southern 6-7 km of Woodgate Beach that borders the Burrum Coast National Park is particularly popular for beach driving.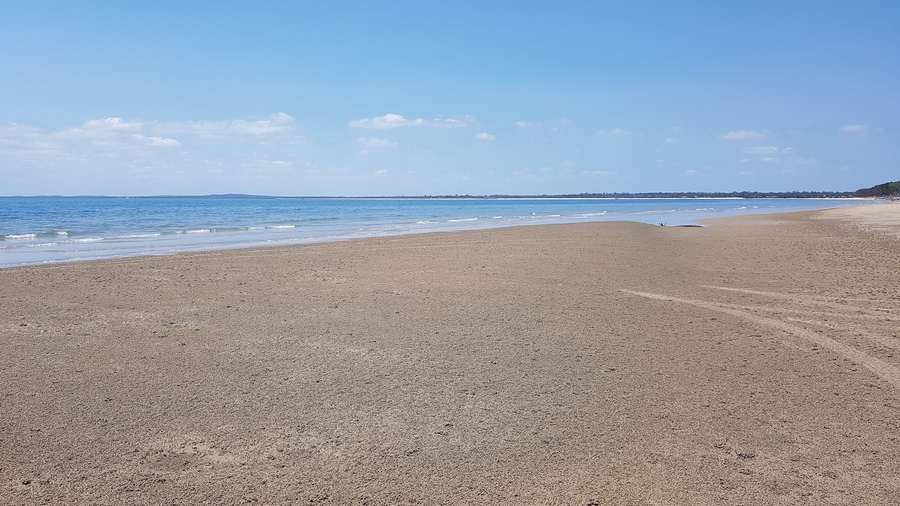 Of course, safety is always an important consideration when driving around rugged areas, and Woodgate Beach is no exception. You should always make sure to take a repair kit with you, make sure to keep your speed low enough to be able to react to the ground conditions and the wildlife and people that are near you.
The lower part of Woodgate Beach has softer sand, which can get too muddy to drive on when you get near Burrum River. It can be a good idea to lower the pressure of your tyres when driving on this part of the beach to avoid getting stuck. As you go further north up the beach, the sand gets harder so you should reinflate your tyres to drive on that part.
At any part of the beach, you should avoid making sudden turns or braking sharply just in case it makes you lose traction on the sand and veer out of control. Taking a 4WD driving course is always a good idea before you take one on any sort of rugged adventure, and making sure that you have a reliable way of contacting people is key.
If you do end up getting stuck anywhere on the beach, it will be really important for you to be able to call someone to let them know where you are. If you find yourself in an emergency situation, you should call 000 and ask for assistance.
Regulations About Driving On Woodgate Beach:
Normal road rules apply. You should maintain the speed limit, wear your seatbelt, and obey all other rules of the road when driving on the beach. There will be police patrolling the area who will issue fines for anyone breaking driving rules.
There are established driving tracks in and around Woodgate Beach, and you need to always stick to these only. Driving on the sand dunes is not permitted.
Bad weather or swamp floods can sometimes force the closure of some 4WD tracks, so it is always worth checking their status before heading out. You can get fuel and supplies at the town of Woodgate Beach if you need to stock up.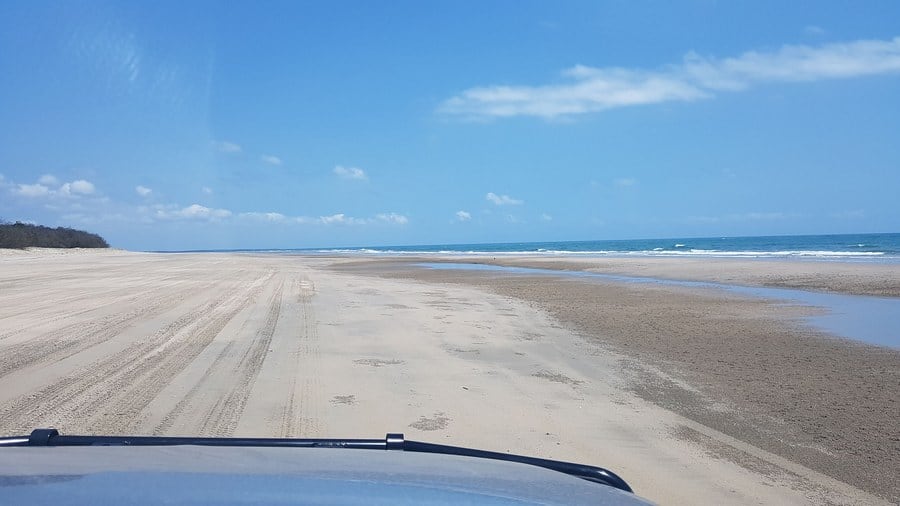 Do I Need A Permit To Drive On Woodgate Beach
While it is the case that you need a permit to drive on certain roads and 4WD tracks, you don't need a permit to drive on Woodgate Beach. It is a permit-free location in the designated areas only. Be mindful of the areas you choose to drive in.
Woodgate Beach also serves as an area for people to swim, surf, and fish, so beware of locals and travellers on the beach for the safety of all who enjoy it.
With Woodgate Beach being one of the few places you don't need a permit in order to drive on it makes it a popular area for people to go and explore, this results in the beach becoming quite busy. It is advised before you hit the track to park on the main road and to see how busy it is on the sand first before entering the beach.
Woodgate Beach 4WD Access Location
You can access Woodgate Beach by 4WD at two locations, both located in the southern part of the beach. You can get to the northernmost access point via Walkers Point Road

. If you are staying at Burrum Coast National Park, however, the closest access point is further south right off the Burrum Point camping area.
The north access point off Walkers Point Road takes you onto harder sand, which is fairly easy to drive on. The south access point near Burrum Coast National Park takes you onto the softer sand which can have quite a few sticky points.
If you are accessing the beach from this access point, it is a good idea to lower your tyre pressure beforehand and to be mindful that you don't find yourself bogged down in the muddier points of the beach.
You can take your 4WD off Woodgate Beach and into Burrum Coast National Park at this lower access point, where you can go on a 4WD adventure through the forests, wetlands, and coastal plains. So not only is taking a 4WD vehicle on Woodgate Beach possible, but it is also a great way of truly exploring everything that the area has to offer.
Final Thoughts
Many people who visit the area ask "Can I drive on Woodgate Beach?" And it's with good reason. 4WD is really one of the best ways of experiencing the area, especially if you plan on heading into Burrum Coast National Park.
Driving is permitted on Woodgate Beach and there are two access points, one of which opens out into the Burrum Point camping grounds. You don't need to get a permit to drive there but you do need to stick to the trails and follow the normal rules of the road, if your wanting to find out about taking your dog along to the beach read on here.
If you want a place to stay at Woodgate Beach

, you could either stay at a holiday rental or Woodgate Beach Resort, or you could camp at Burrum Coast National Park. If you decide to do the latter, a 4WD vehicle is necessary because it's the only way to access the park.
If you are camping in the Woodgate or Burrum Coast National Park areas

, you will need to buy a camping permit, however. Camping fees are pretty nominal, at $6.75 for a standard permit per night.
Resource Links To Products We Use And Recommend
More Pages On Other Areas