Maryborough is a section of Queensland with a rich historical background. Although the city is greatly known for its historical background and heritage sites, Maryborough is also known for its markets. Markets are outdoor shopping stalls that showcase a variety of goods.
There's nothing quite like strolling along a line of market stalls to see what goodies are for sale!
Maryborough's markets are quite possibly Queensland's most popular ones. The markets at Maryborough are held every Thursday from 7 a.m. to 12 p.m. They are located in Adelaide and Kent street in the city's central business district. The streets are lined with over 100 different stalls that feature a variety of items.
This weekly event gives residents and visitors the opportunity to get locally made items as well as locally made foods. It is a great way to give back to small local businesses.
The markets are also an amazing way to indulge in local creativity. This not only ranges from the stalls that serve food or have things for sale but also local music! The Maryborough markets are known to feature various local musicians. This is not only a great way to give the artist exposure but to liven up the event as well.
The musicians aren't the only live-action at the markets. There are often characters floating about the stalls as well. These characters are people dressed up in historical attire that aligns with the roots of Maryborough in Queensland. These characters are truly a welcoming addition to the market's atmosphere.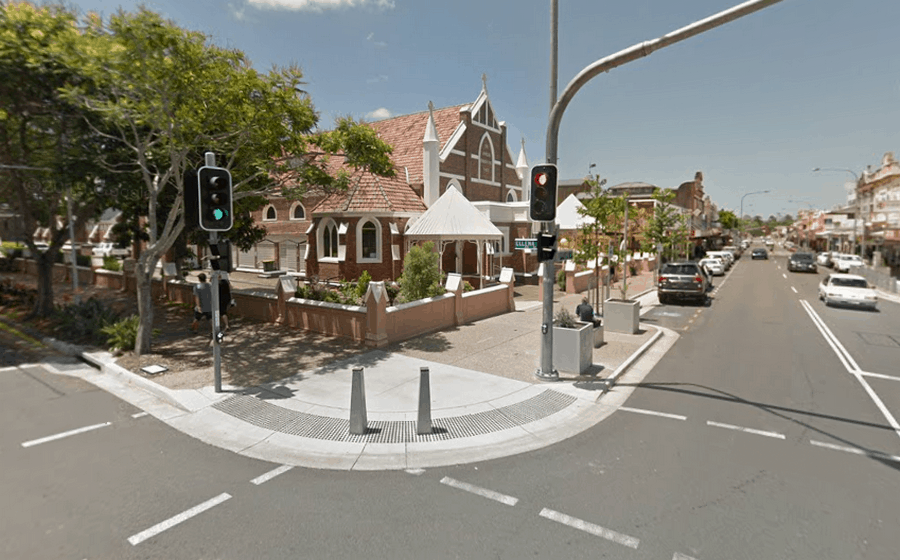 Overall, the atmosphere of the markets is simply exciting, engaging, and fun!
Guests visiting the Maryborough markets on Thursday can also partake in a guided Heritage Walk, This mini-tour takes guests throughout the city, starting at City Hall, to see all the old historical buildings. This is a great way to really see the buildings up close in detail!
The business district of Maryborough is full of old historical buildings and streets that have been listed as heritage sites throughout the years. This walking tour is a great addition to the Thursday markets for residents of Maryborough, tourists, or visitors from other parts of Australia.
The Thursday markets along Adelaide and Kent streets are among the most popular. However, they aren't the only markets to be encompassed in Maryborough. Throughout the year there are other pop-up markets that offer an abundance of wonderful tidbits. Below are the other markets that occur in Maryborough throughout the year!
List of Other Markets In Maryborough Throughout The Year
| | |
| --- | --- |
| Markets In Maryborough | Market Times |
| Maryborough Markets | Every Thursday from 7 AM to 12 PM, located on Adelaide and Kent Street |
| Maryborough Sunday Mixed Markets | Every 2nd and 4th Sunday of The Month from 7 AM to 12 PM, Corner of Neptune and Woodstock Street |
| Sunday Riverside Markets | First Sunday of the Month From 3 PM to 8 PM, Located at the Riverstage |
| Sunday In The Park | Held On Public Holidays and the Last Sunday Of The Month(Excluding December), Located At Queens Park, Starts From 9 AM |
| Brooweena Museum Market Day | Held on the 4th Sunday every 3 Months From 8 AM to 12 PM, Located at Smith Crescent, Brooweena at the Settlers Museum |
Maryborough Sunday Mixed Markets
Every 2nd and 4th Sunday of the month Maryborough holds a "mixed market". They pop up along Neptune and Woodstock streets and fill the air with breakfast goodies like bacon and egg muffins and coffee as well as showcasing local bbq sauces, and more. These markets also feature things for the children as well like a jumping castle and snow cones. These markets are fun for the whole family!
Sunday Riverside Market
The riverside area in Maryborough becomes a hub for live entertainment and local artists on the first Sunday of the month. From 3 p.m. to 8 p.m. visitors can indulge in local entertainment and arts. There is also good food to be found at the Riverside Restaurant which is perfect for couples or families.
Sunday In The Park (At Queen's Park)
Sunday In The Park operates on the last Sunday of the month, excluding December, in Queen's Park. Additionally, it operates on public holidays. This market is a bit different from others in Maryborough as it displays miniature trains. There's even a train ride event for the children!
This is the perfect Sunday event for families to enjoy local eats, music, and share a love of trains!
These other markets are just another example of how remarkable Maryborough is for its local markets. The city really loves to celebrate the local community through the Thursday central business district markets as well as these other markets. No matter what market is visited, there is plenty of fun and excitement to be had!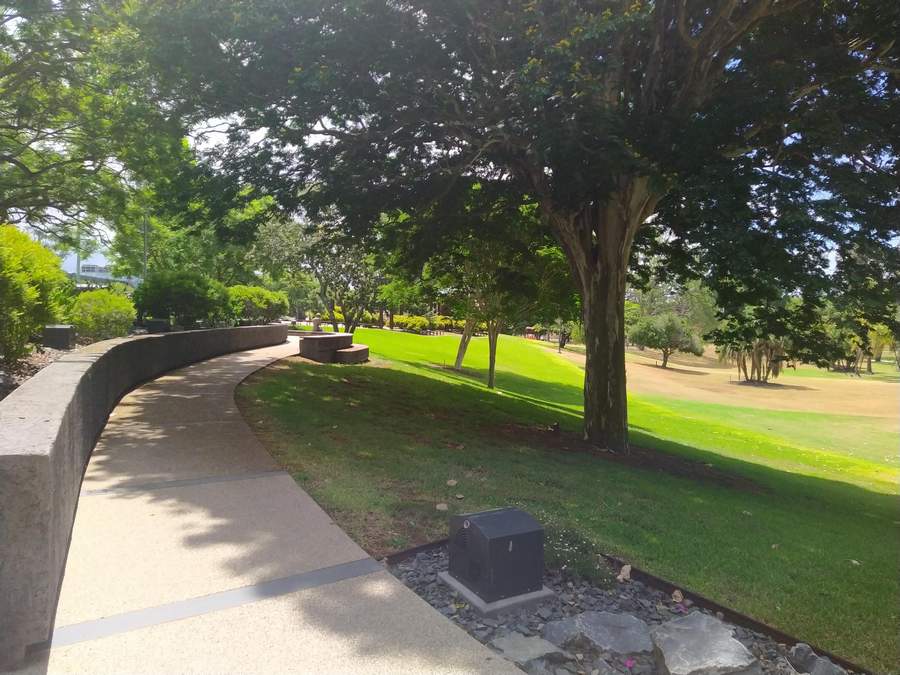 Brooweena Museum Market Day
From 8 a.m. to 12 p.m. every three months on the 4th Sunday of the month, this unique market makes an appearance. Guests can check out the Brooweena Museum while snacking on sausage and browsing local foods like jams, chutneys and produce, which are all for sale. For those looking to enjoy a bit of the museum and local taste, this is the perfect market!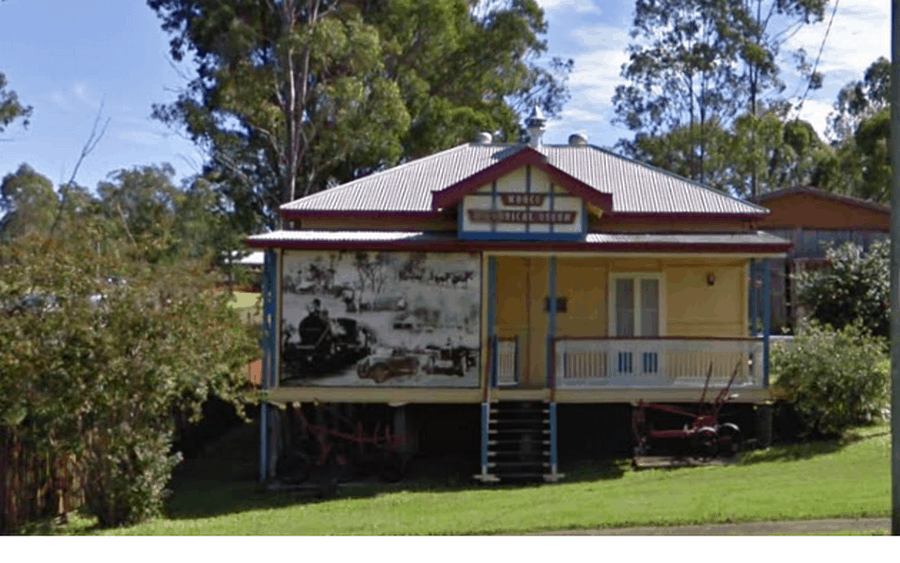 List Of Items Sold At The Maryborough Markets
With over 100 different stalls to browse, guests will find a little bit of something for everyone. Below is a list of items that are sold at the Thursday Maryborough markets! (These items are subject to change due to availability)
Items Sold At The Markets
Locally made jams, spreads, pickles, chutneys, marmalades, and chilli sauces
Farm-fresh produce including a wide range of tomatoes, snap peas, pumpkins, spices like ginger and turmeric, radishes, eggplants and so much more
Organic and locally made coffee and coffee based-drinks
Handcrafted wares like coffee mugs
Health and well-being products like bath bombs and beauty products
Deli meats, cheeses, and bread
Holiday-themed items during Christmas
Food stalls that serve fresh, prepared snack items and meals
These are just some of the most popular things sold at the markets. The variety is practically endless and the items change up just about every week!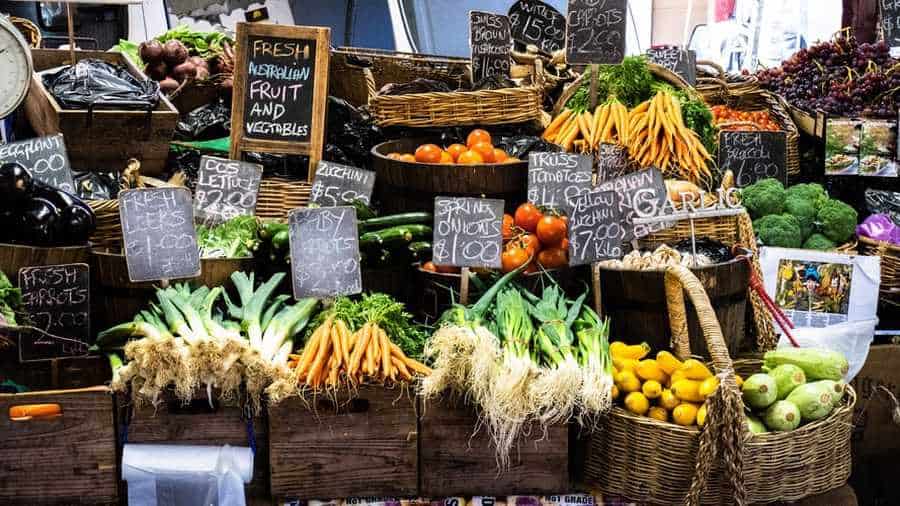 History Of The Maryborough Markets
Since 1987, the Maryborough Markets have been a huge part of the community. The markets came into existence to help the region celebrate local farmers and businesses and serve as a place for residents and visitors to enjoy all that Maryborough and the surroundings have to offer.
Even though the markets aren't as old as the town itself, they are still a huge part of the culture in Maryborough.
From the Thursday Market held every Thursday to the various Sunday markets that are held, Maryborough is brimming with things to explore! These market traditions will continue to be a huge part of the region's history!
For other local markets in the area check out the Hervey Bay Markets.
Resource Links To Products We Use And Recommend
More Pages On Other Areas