K'gari (Fraser Island), Queensland is a place packed full of natural beauty and wonder, and Platypus Bay is one of the best places on the island to really immerse yourself in all of its charms. If you're planning a visit to Platypus Bay, read on for all the information you'll need to make your trip a truly memorable one.
Platypus Bay is located on the northwest side of Fraser Island. It is accessed via 4WD or on a boat from the mainland and is a popular fishing and kayaking spot. The water is usually safe for swimming but jellyfish can be present in the summer. Humpback whales can be spotted in the winter months.
Platypus Bay beach is 23.5km long and is one of those hidden gems that you can find once you really start scratching the surface of Fraser Island. The track leading to the beach isn't signposted so you can be sure that you will be able to have a relaxing and secluded stay.
The water is generally calm and safe for swimming but strong southerly winds can create smaller surfs. In the summer months, there are sometimes stinging jellyfish in the water so it pays to keep a watchful eye.
At the southern end of the beach, you can find Wathumba Swamp which is approximately 6km long and is surrounded by a sandpit. The rest of the beach is bordered by sand dunes that can reach 60km high. The beach itself is flat and it becomes quite narrow when the tide is in.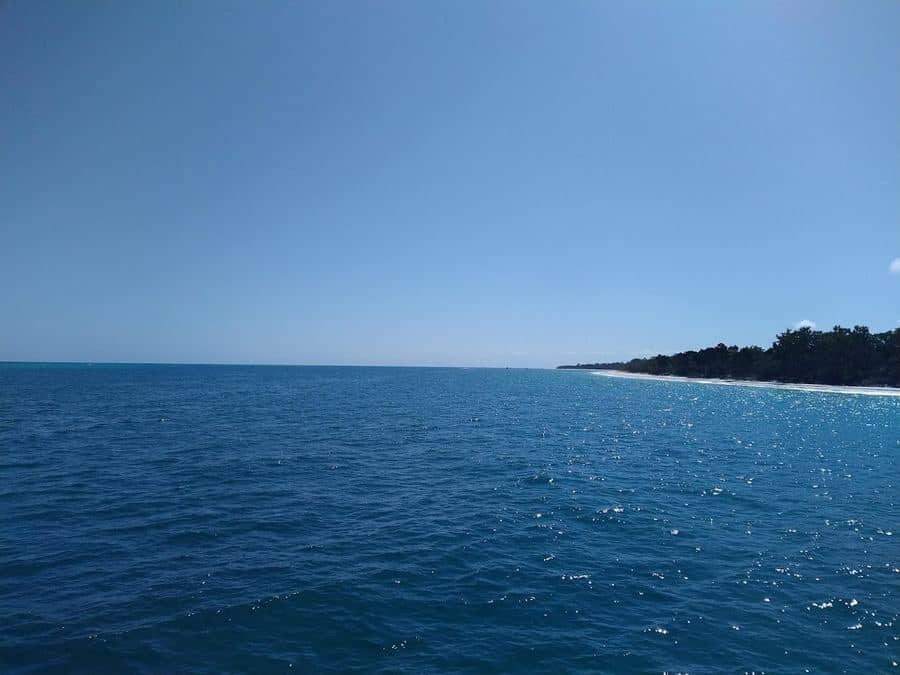 Where Is Platypus Bay?
Platypus Bay is located on the north-western side of Fraser Island. The northern part of the beach ends at Rooney's Point and the southern part of the beach ends in a creek that drains into Wathumba Swamp. You can get to Platypus Bay by boat directly from the mainland. Or if you are already on the island, you can drive there in a high clearance 4WD vehicle.
To get there via high clearance 4WD, you need to start on the Eastern Beach scenic drive (this is only accessible during the two hours on either side of low tide), turn onto the Middle Rocks Bypass Road and drive to Orchid Beach. From the northern end of the beach, drive onto Wathumba Road and turn right before you reach Marloo Avenue.
Platypus Bay Camping Area
The camping area at Platypus Bay is called Wathumba camping site and is located at the mouth of the creek behind the foredunes. It is a wheelchair-accessible site where you can park and then go on foot (or wheelchair) to the tent camp or trailer camp and it has flushable toilets and picnic tables.
You are also allowed to anchor your boat at the camping area.
There are eight sites in total and three of these are dedicated to trailer camping. If you are using a trailer, you will need to book this beforehand. You don't need to book your tent and there aren't assigned tent spaces.
Open fires are not permitted and neither are generators. You are able to use a gas stove, however, and this must be at least 20cm off the ground. Make sure to bring rubbish bags so that you can take away any rubbish that you generate during your stay.
You should also make sure that you have a first aid kit to hand as well as your own water containers. These water containers can be refilled from taps at Central Station, Dandubara, Waddy Point, Eurong.
It is worth being aware that the camping area will have mosquitos and sandflies year-round but especially in the warmer and wetter months. So it is important that you come prepared to deal with these types of insects.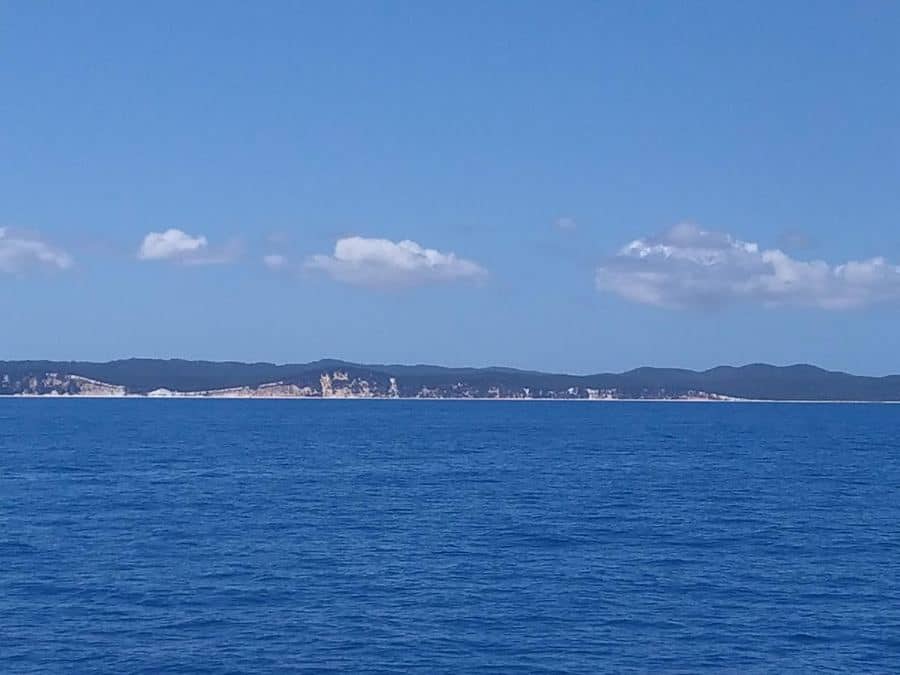 Things To Do At Platypus Bay
Platypus Bay is a popular spot on Fraser Island. People welcome its relative tranquillity and quietness compared to some other areas of the island, both in terms of the number of people there and in terms of the calmness of the waters. But a visit to Platypus Bay doesn't have to mean not doing anything at all.
There are lots of opportunities there to have some fun.
Swimming At Platypus Bay
The waters of Platypus Bay are generally calm and quiet, although there can occasionally be a slight surf (not strong enough for surfing) created by strong southerly winds. With that being said, it is generally safe for swimming. In the summer months, jellyfish stingers can be present in the waters so it is important to be careful. There is no lifeguard on the beaches.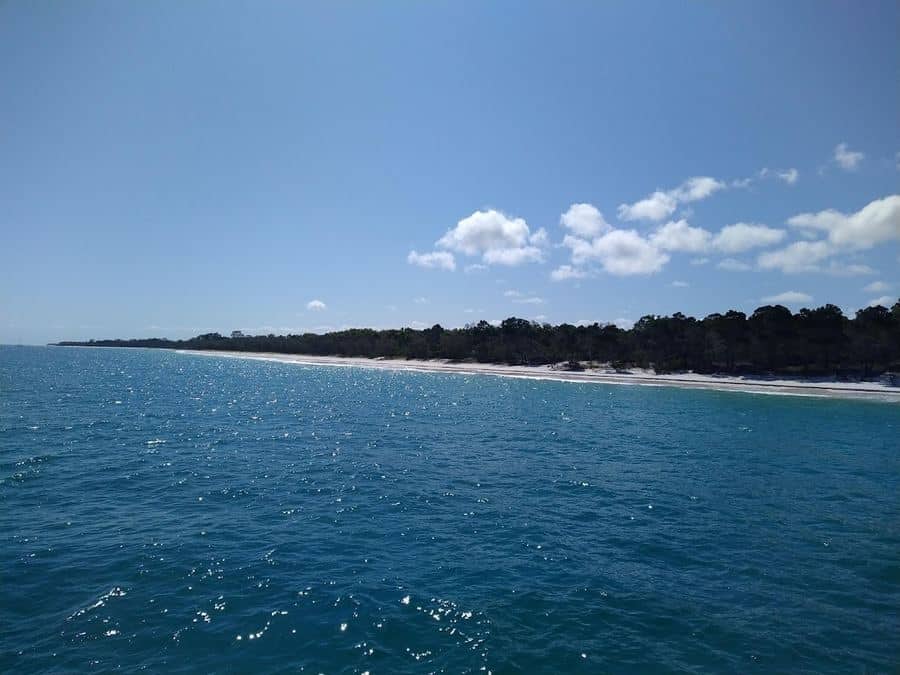 Fishing Platypus Bay
A popular activity at Platypus Bay is fishing. The freshwater from the creek mixing with the saltwater in the bay makes the area a perfect spot to catch a wide range of fish. You can also use Platypus Bay as a base to venture out in your boat and fish the waters around Fraser Island.
Kayaking In Platypus Bay
Kayaking is another popular pastime at Platypus Bay. You can launch your kayak, canoe, or small boat directly from the beach and explore the area, including the Great Sandy Marine Park.
Whale Watching In Platypus Bay
If you are visiting Platypus Bay between August and October, you will have a good chance of being able to spot humpback whales directly from the beach that are migrating to the area during that time.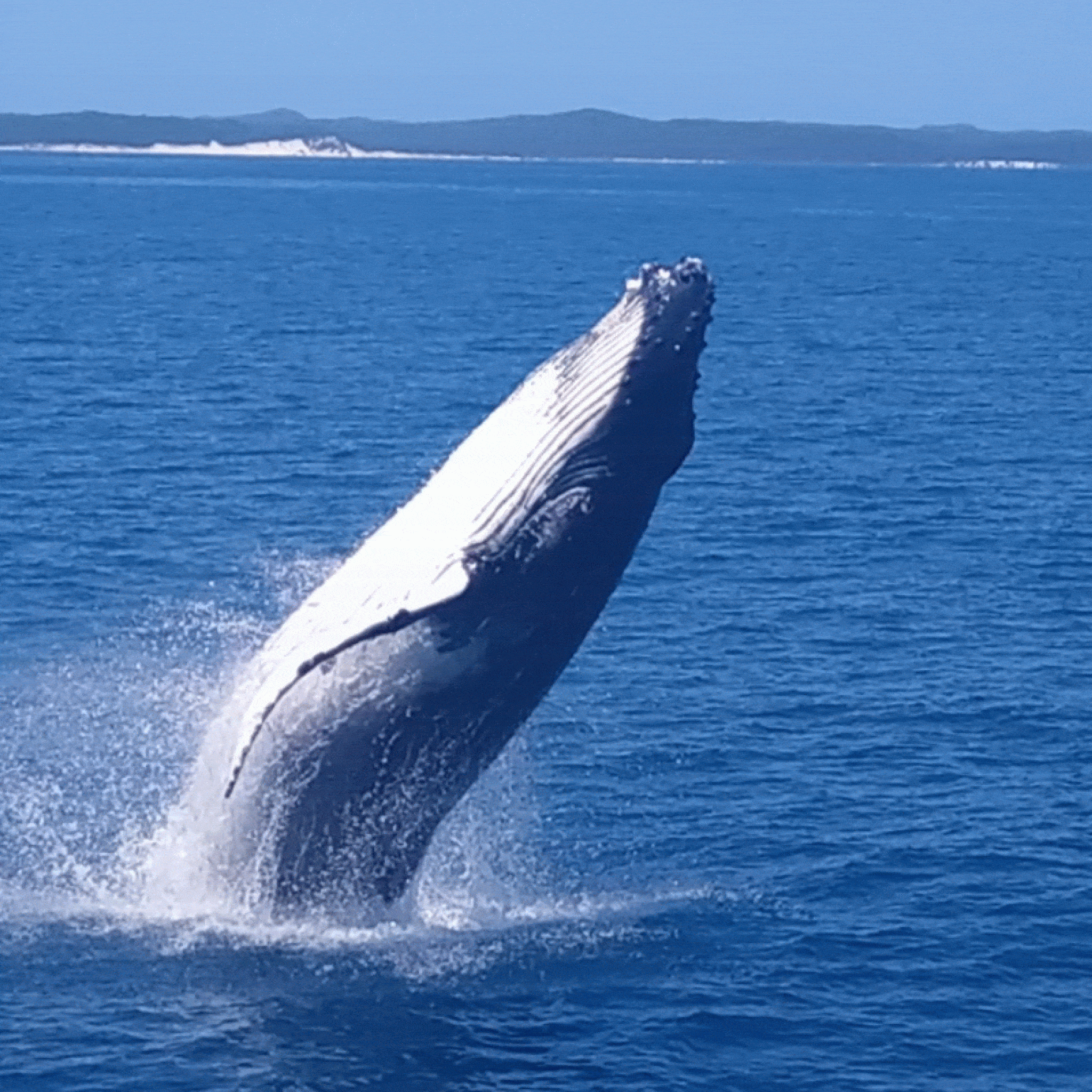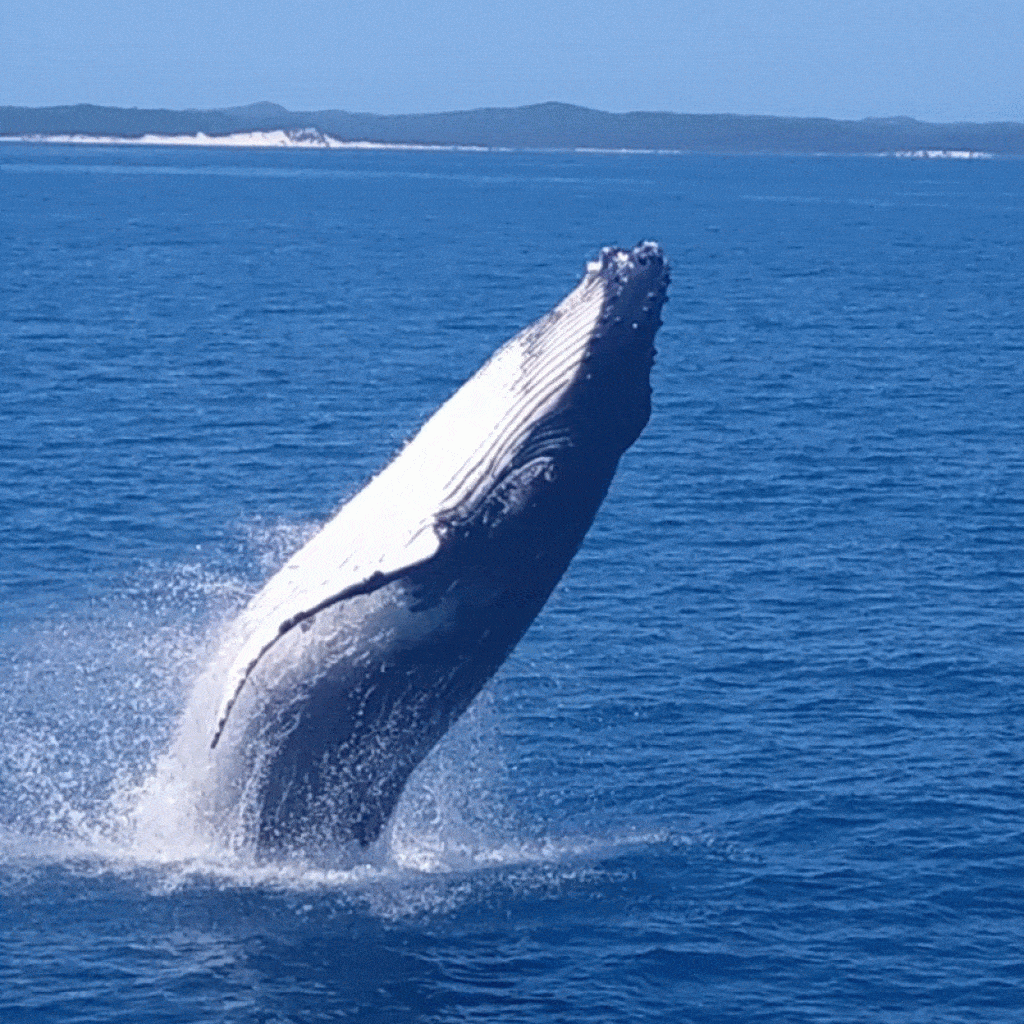 Bird Watching
The Platypus Bay area is teeming with birds, especially the camping area itself. If you're interested in bird watching you will be able to find all sorts of species, both out in the open and further into the woodland.
The Bottom Line
Platypus Bay on Fraser Island, Queensland, is often known as a hidden spot because it is quite far off the beaten track. The camping facilities are fairly basic but it strikes that perfect balance between connecting with the outdoors and having somewhere stable to camp.
The beach is long and flat, and the waters are usually safe for swimming. If you enjoy fishing, boating, or kayaking then Platypus Bay is a great spot to enjoy those pursuits. You could also get lucky and see some humpback whales if you're in the area between August and October.
Resource Links To Products We Use And Recommend
More Pages On Fraser Island
link to Can You Drive At Night On Fraser Island?
Fraser Island, located off the coast of Queensland, Australia, is a popular tourist destination and a UNESCO World Heritage Site. The island, which spans more than 120 kilometres in length and 24...
link to Are There Toilets On Fraser Island?
Fraser Island, which is a popular tourist destination in Australia. The island has a number of campsites and other facilities where visitors can use toilet facilities. There are on average around 22...