Fraser Island is one of Australia's many beautiful natural attractions. As the world's largest sand island, Fraser Island provides the world with a look into just how gorgeous mother nature can be. The island has an ancient rainforest that sprouts from its sand dunes as well as perched lakes and countless other naturalistic properties.
Visiting the island is a once-in-a-lifetime journey for many guests. This unique and stunning island draws in more than 400,000 visitors a year.
It's important to remember that you must buy a permit before camping and driving on Fraser Island. Permits are there to help the local government regulate entry to Fraser Island. All permit bookings can be made online with the Queensland National Parks Booking Service or over the phone on 13 QGOV.
Because of these natural features, the island was listed as a world heritage site in the early 1990s. This status gives the island the important status that it deserves. The permits are a way to ensure entry to the island is regulated and the island is maintained in the best possible way.
Why does this matter? Well, because of Fraser Island's diverse flora and fauna it is well protected for its natural features.
To avoid any possible issues, it is crucial to obtain a permit for Fraser Island before visiting the island. Permits cannot be purchased on the island. Considering the only way to get onto the island is by ferry or barges that depart from the mainland, getting all necessary permits in advance is just a smart idea.
There a multiple ways to obtain a permit for Fraser Island. Someone's preference of how to obtain a permit will dictate which method might be suitable for them. Below are the primary and easiest ways to get permits for Fraser Island.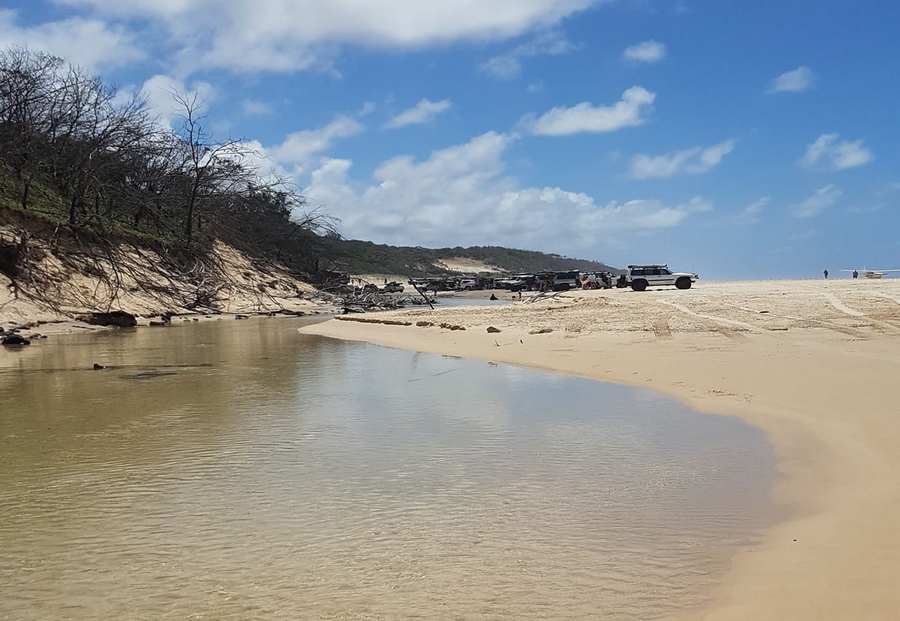 Where To Buy A Permit For Fraser Island
Booking A Fraser Island Permit Online
Booking online is probably the most convenient way to book permits. It can be done through Queensland's website: Queensland

. All necessary permits for Fraser Island can be purchased here. The process is pretty simple and only requires an online account to be created.
After filling out the online form to create an account, users can view, modify, or make any permit bookings that they need. For those who are computer savvy, this is a great option. Additionally, gift cards for permits can also be purchased.
Over-The-Counter Fraser Island Permits
Some places in Queensland on the mainland may allow for over-the-counter booking. This option is good for those who do not have access to the internet or may have not booked a permit as quickly as they may have needed it.
Checking with local businesses in the Hervey Bay area to see if they offer permit purchases for Fraser Island is the best way to approach this method.
Booking Fraser Island Permits Via A Self-Serve Kiosk
Self-serve kiosks are exactly what they sound like – kiosks that allow people to serve themselves to purchase permits. These digital kiosks are an excellent way to make permit purchases in a quick and efficient manner for those who didn't book online.
Once again, checking with local businesses in the Hervey Bay area to see if they have these kiosks is essential.
Booking Fraser Island Permits Over The Phone
Booking something over the phone might seem a little bit old school, however, some people feel more comfortable making bookings over the phone. To make a permit purchase for Fraser Island over the phone, people can easily dial 13 QGOV (OR 13 74 68). Services charges may apply if someone is using a mobile.
While booking permits online is the easiest way to ensure someone has all the correct permits prior to visiting the island, there are other means of obtaining a permit. In addition to these common methods, some touring groups to the island will provide guests with permits as part of their lump sum fee for Fraser Island tours.
What Permits Do I Need For Fraser Island?
There are only 2 permits that are required for visiting Fraser Island. These include vehicle permits for use of 4WD vehicles on the island and camping permits. Each type has its own pricing and pricing varies depending on the needs of the visitors. Below is a closer look at each type of permit.
4×4 Vehicle Permits For Fraser Island
Because Fraser Island is made mostly of sand, there aren't any regular paved roads (with the exception of some at the two resorts on the island). The only vehicle that can handle the flexibility of sand is a 4WD vehicle. Whether someone is bringing their own 4X4, renting one, or going on a 4×4 driving tour of the island, vehicle permits are required.
They must be placed on the left-hand side of the windscreen so that they are clearly visible.
It is critical that the permit is clearly displayed and obtained prior to going to the island (or other areas that require these types of permits). Failure to do so could result in fines from the government. Considering how easy it is to purchase a permit, there really isn't an excuse to not have one!
The only vehicles that do not require a permit are emergency vehicles, local government vehicles, or vehicles that are within a commercial activity permit. Additionally, some people might qualify for a vehicle permit exemption. The Queensland government park page has the link to apply for this exemption.
Generally, those who qualify for an exemption are either residents, visitors of family, landholders, educational groups, or workers who need access to pass through recreation areas. The exemption form must be filled out to ensure that these groups are approved.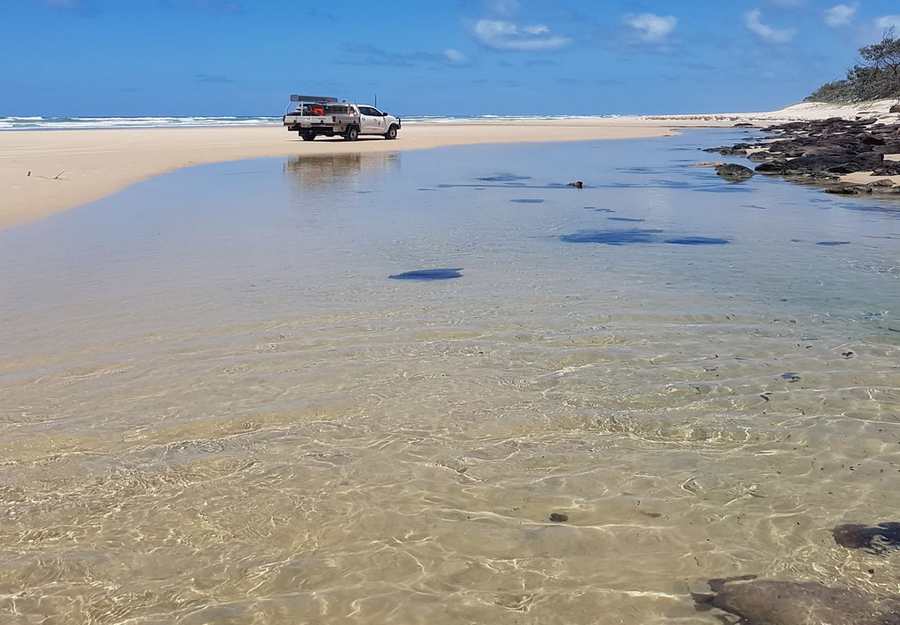 Camping Permits For Fraser Island
Camping on Fraser Island is a fantastic way to really enjoy the natural beauty of the island. This is particularly true in the Central Station where visitors are surrounded by the lush ancient rainforest. Camping permits are significantly cheaper than vehicle permits.
Like the vehicle permits, camping permits must be attached in a visible place. The camping permit will have specific instructions, however, in general, they should be affixed to the tent or off-road camper at all times.
The need for a camping permit really showcases the importance of having permits in the first place. These permits ensure that the proper amount of people are booked for certain camping spots so that overcrowding doesn't occur.
This goes right back to the government aiding in regulating the entry to the island. This is a great way to protect and preserve the island as well.
These permits can be obtained in the aforementioned methods. Once purchasing a permit, a confirmation number is issued. People with online access to booking permits online, can print their permits and have them ready to go.
For bookings done over the phone (or for online bookings where access to a printer wasn't available), guests can bring their confirmation to the various information centres or kiosks to obtain their permits prior to visiting the island.
How Much Is A Camping Permit For Fraser Island?
Depending on the size of the group, the price point for a camping permit will vary. Additionally, the pricing for camping permits varies based on whether or not someone is a student, the number of nights they are staying, and how many people are within the group.
In general, the pricing for a single adult is $6.75 per person, per night. For families, the price is $27.00 per family, per night. A family is loosely defined as being two adults and three to six children or three adults and five children. Students or educational groups only pay $3.70 per night, per person.
Obviously the longer someone camps, the higher the permit price will be. However, as expressed, compared to vehicle fees, camping fees are pretty reasonable. This isn't to say that 4×4 fees are ridiculously expensive just that camping fees are cheaper out of the two permits.
It is important to note that every adult that is added outside of the two examples of a family will be subjected to the single adult price of $6.75 per person.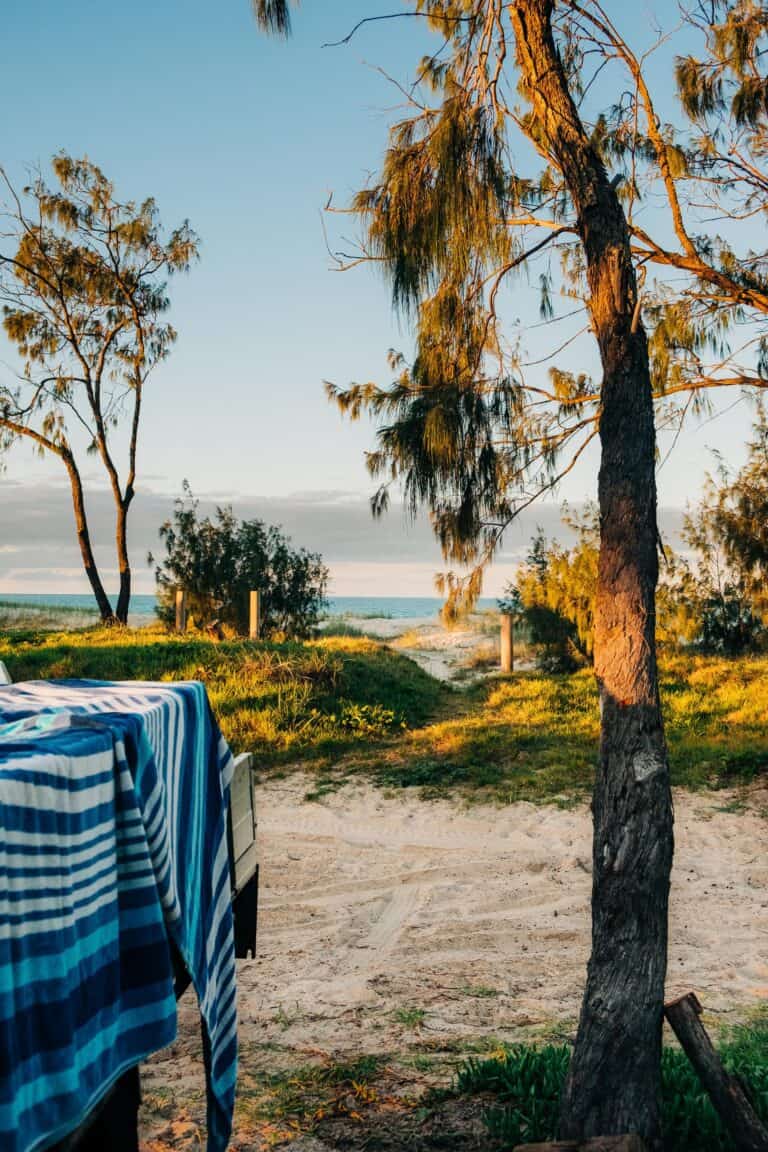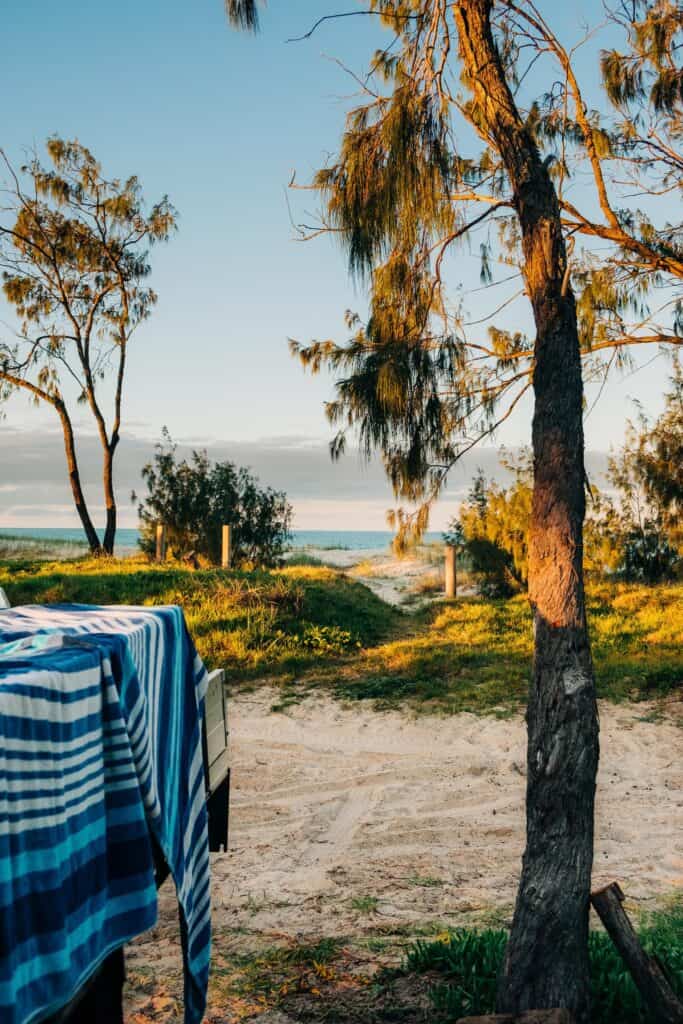 How Much Is A Vehicle Permit For Fraser Island?
Even though vehicle fees are more expensive than camping permits, they are well worth it. The price point for these permits heavily relies upon the needs of the purchaser. There are various options to consider for vehicle permits for Fraser Island. These options exist to ensure that everyone has a chance to find something that suits their needs.
Visitors who need a permit for 1 month or less can expect to pay about $86.15. Guests who need a permit for 1 month or more and up to a year can expect to pay around $160.80. Those who enjoy visiting Fraser Island frequently will probably get the most use out of the permit that is good for up to a year.
Permits for Fraser Island and the Cooloola area can be purchased together and a 20% discount will be applied. This is perfect for those who are outdoors a lot.
Fraser Island is an exceptional place to visit in Queensland, Australia. Its stark beauty and unique flora and fauna are all reasons to visit the island. No matter what time of year someone is visiting, permits are a necessary way to keep entry regulated.
Resource Links To Products We Use And Recommend
More Pages On Fraser Island
link to Can You Drive At Night On Fraser Island?
Fraser Island, located off the coast of Queensland, Australia, is a popular tourist destination and a UNESCO World Heritage Site. The island, which spans more than 120 kilometres in length and 24...
link to Are There Toilets On Fraser Island?
Fraser Island, which is a popular tourist destination in Australia. The island has a number of campsites and other facilities where visitors can use toilet facilities. There are on average around 22...