[vc_row][vc_column][vc_column_text]
Kingfisher Bay Resort and Village


Kingfisher Bay Resort and Village, is the perfect place to stay when visiting Fraser Island. The resort has won numerous awards over the years, and prides itself on being eco friendly.
It is located a short distance from the Ocean and has direct access to the beach. There is a nice variety of rooms to stay in, and depending on your budget there is something to suite everyone.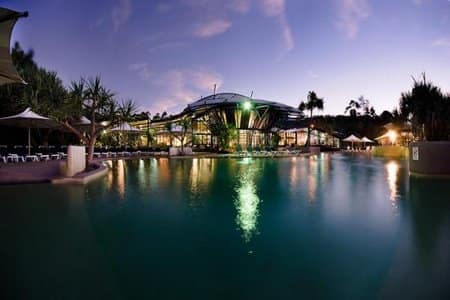 All Rooms Included:
Refrigerator
TV
Dial-up
Shower over bath
Balcony / courtyard
Not all rooms offer Aircon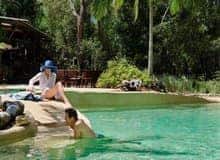 The resort is child friendly, and they have a number of activities to keep the kids busy while you relax. Feeling hungry? Kingfisher Bay Resort has three restaurants, so that should fill that void in your stomache.
Fancy a guided tour of Fraser Island? you can book this at the Resort, and it is the best way to really get a look at the Island. The guides have unparalleled knowledge, and they are happy to share it with you.
Walks and Talks:
Ranger Guided Walks
Full day Guided 4WD Tours
You will need to book these at the hotel desk
Exclusions:
All ranger guided tours are at a added cost, unless booked with your room.
Things To Do
By now I bet you feel like a swim? Kingfisher Bay Resort has a gorgeous pool to relax in, soak up the sun and relax while the day comes to an end. A keen fisherman though will be up at the crack of dawn the next day.
The beach is the place for you to enjoy, and least face it there's certainly no shortage of beach to enjoy on Fraser Island. Whale Watching season is my favorite time to visit, it runs from August 01 through October 31.
Other Offers
Kingfisher Bay Resort even offers a whale watching package, you can stay and play, and even see the whales. It's a real pleasure to see the humpback whales playing in the calm safe waters of Hervey bay.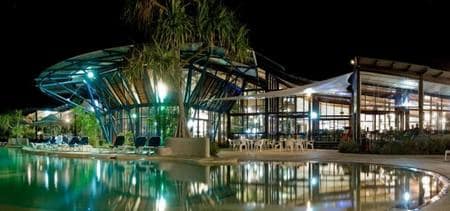 You know the kids will love it, and they'll remember it for a long time to come. Kingfisher Bay Resort is the ultimate play to stay when visiting Fraser Island.

If your looking for more Fraser Island Accommodation Please try here.
If you decide to contact us
Please let us know you found us on discoverherveybay.com
[/vc_column_text][/vc_column][/vc_row]