Hervey Bay is located in the Fraser Coast between Brisbane and Bundaberg. It is a short 3.5-hour drive from Brisbane and 2 hours from Bundaberg. Although it is a short car drive some do prefer to take the quick 1-hour flight from Brisbane to get here.
Many commute from the area into the major cities, as it's cheaper to live in Hervey Bay and you get all the splendours of a big town. With the airport only being 10 minutes out of town and with Jetstar, Qantas and Virgin airlines all using the airport as a port of call. Hervey Bay makes a good stopover point for many holidayers or to make it their holiday destination.
Hervey Bay By Car
The majority of visitors to the Fraser Coast come here by car which some find a lot easier and more relaxing. The Bruce Highway runs by this region making it easily accessible by private vehicle which for some is more comfortable.
The comprehensive Motoring Holiday Guide to South East Queensland

is a must for all travellers to the region it makes your trip a lot less stressful if you have the step by step guide which features detailed maps, as well as travel tips, major towns and points of interest in an easy process so it is a must-have when travelling the great south-east.
Coach Trip To Hervey Bay
Greyhound Pioneer

and Premier Motor Services

are the way to travel if you don't have a car or just don't feel like driving.
The coaches operate several services each day through Maryborough, Hervey Bay and Childers, so sit back and relax and let someone else do the driving for you while you enjoy the air-conditioned comfort of the coaches on offer.
Suncoast Pacific

operates daily services from Brisbane via the Sunshine Coast so if you need to get somewhere and want to do it in comfort they are the way to go.
Flights Into Hervey Bay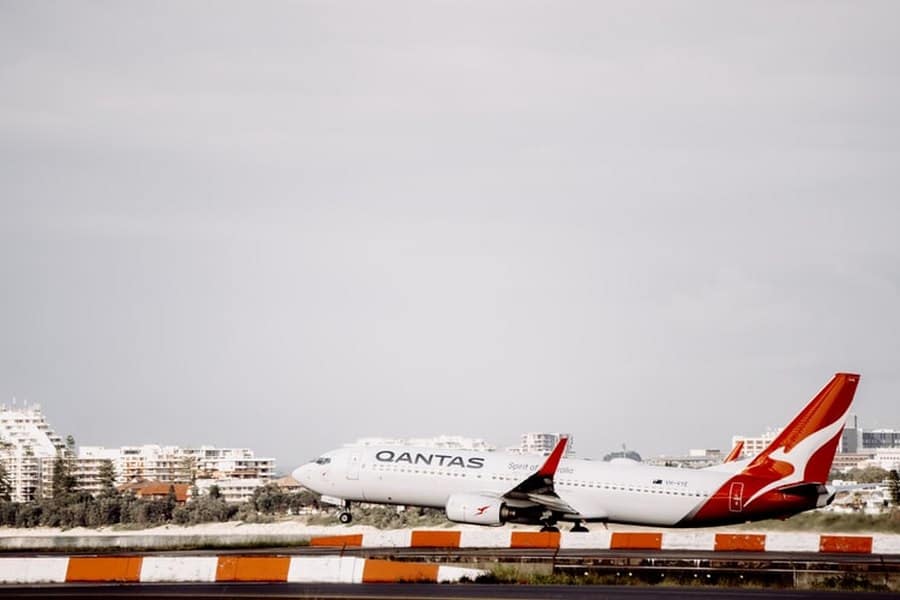 Qantas

operates direct daily flights from Brisbane to the Fraser Coast while Virgin Airlines have daily flights from Sydney.
So if you're looking for a quick and comfortable way to travel Qantas

and Virgin are the way to go. '
With convenient connections from most Australian capital cities, it will be a breeze to travel by plane and in style with TV's on most flights, so it won't be a problem with the little ones.
There are several daily flights from Brisbane to Hervey Bay

and Maryborough if you're looking for an easy way to travel. See Hervey bay airport schedules here.
Train Fair To Hervey Bay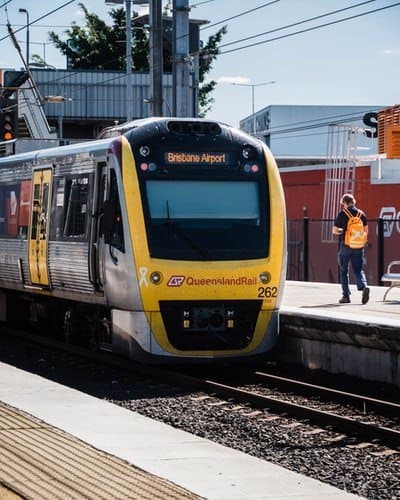 Queensland Rail operates regular services from Brisbane, Rockhampton and Cairns into Maryborough West. Booking is simple, easy and direct.
Transfers to The Bay can be included via the Train link bus service, which connects with every train. The Tilt Train will also stop at Howard for pre-booked passengers.
How To Get To Hervey Bay Within The Region
This airport now boasts a cafe, and a larger booking area as well as plenty of parking and easy access areas for those acquiring taxi's, limousines and for those needing disabled parking.
Jetstar

and Virgin Blue are now regular air crafts that fly in and out of the city directly to Sydney many times a day.
Hervey Bay Taxi Service
Providing taxi service for all of the Bay.
Ph: (07) 5561 2670 or 131 008.
Hervey Bay Limousine Service
Provide an excellent travel service for The Bay.
Ph: 07 41245855 or M: 0408 078344.
Maryborough Hervey Bay Coaches
Provide bus services for all of The Bay
Ph: 07 4121 3719.
Getting To Fraser Island
Once you arrive in The Bay you only need to travel about 15 minutes, to get to River Heads from here you can book a barge and travel over to the Island.
Fraser Island is very easy if you use one of the local tour operators or you may choose to book online with our website.
Hervey Bay is also the main stepping off point for Fraser Island barges and they provide access to Fraser Island. All vehicles travelling to Fraser Island must have an official permit.
Resource Links To Products We Use And Recommend
More Pages On Hervey Bay
link to Urraween Queensland
Urraween is one of the most highly sought after areas to live in Hervey Bay other than the Esplanade, this is due to its elevation and proximity to everything local. There are many doctors and nurses...
link to Eli Waters Queensland
Eli Waters is located towards the Northern end of Hervey Bay between Urraween and Point Vernon. This unique suburb has a creek that runs through some parts of the area called Eli Creek. Eli Waters is...