Hervey Bay is an exciting area to visit along the eastern coast of Australia in Queensland. This bay area is known for its wildlife, beautiful beaches, tropical islands, and so much more.
However, an important part of knowing more about the area includes its weather and potential for flooding. While the weather in Hervey Bay is generally mild and subtropical, they do experience some rainfall.
Does Hervey Bay Flood
The rainfall in Hervey Bay is heaviest in the month of January and the area's year-round average rainfall is around 1225mm. Even with a bit of rainfall, Hervey Bay doesn't flood too often. Flooding can occur from excess rainfall or from rivers.
Only low-lying parts of Hervey Bay may experience flooding, particular those in the coastal areas or close to shore. Some flooding can be classed as annoyance flooding Hervey Bay is a coastal town. This happens when seawater levels rise above the elevation of the land.
River flooding occurs when rainfall causes the river to overflow the channel's bank entering the surrounding areas.
This is primarily due to certain areas of water not building up a natural barrier, like dunes.
Low-laying parts of Hervey Bay could experience coastal flooding and climate change has been attributed to a change in Hervey Bay's vulnerability.
Moreover, the flooding that occurs in Hervey Bay is said to be more of an inconvenience than anything too dramatic. Although in the future, climate change could increase flooding events.
Flooding can cause property damage that can range from minor to severe depending on the particular area. For example, areas like Maryborough, just about 30km away from Hervey Bay, are known to flood a bit more due to it being a part of the Mary River.
While the flooding in Hervey Bay is typically in low-lying parts, it is important to know what those particular areas are considered. Below are the coastal cities within Hervey Bay that can experience some flooding.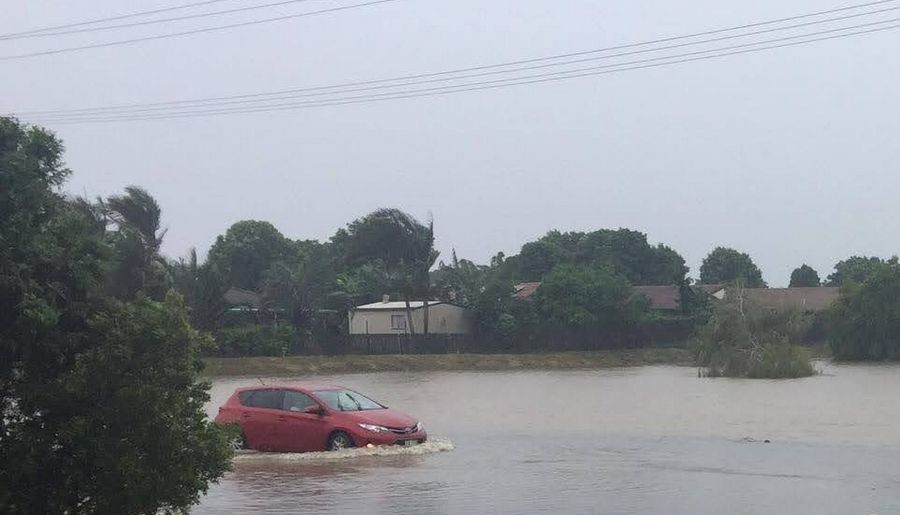 Cities Within Hervey Bay That Can Experience Flooding
These areas are more prone to flooding in the Hervey Bay area due to their proximity to the coast. While flooding isn't a consistent problem in the bay area, it can still occur. These particular towns experience coastal flooding over river flooding.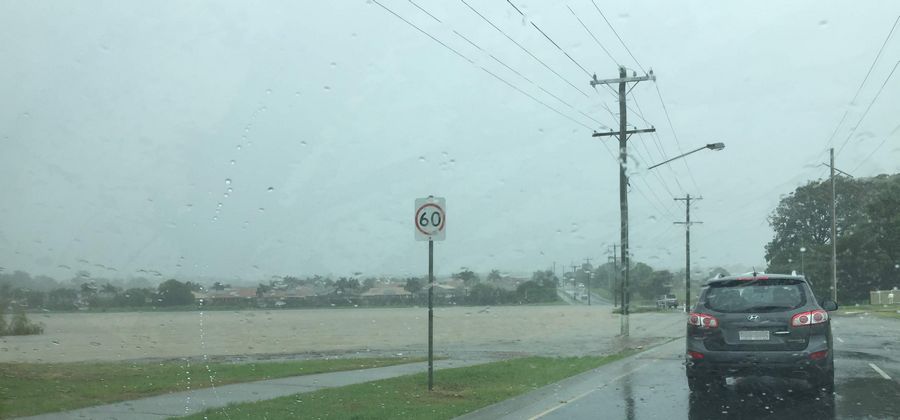 How High Does Flooding Get In Hervey Bay?
Coastal flooding in Hervey Bay has been documented through the years and is available from the Fraser Coast Regional Council

as well as the Queensland Government.
Recent coastal flooding and erosion information dates back to 2016, although more recent information could be available. The documentation from 2016 showcases that the Hervey Bay area is prone to around 1m of water depths.
This depth is due to storm tides that occur causing a rise in sea levels ultimately resulting in coastal flooding. The shorelines around the bay area during these times are known to experience depths of over 1m.
While 1m (or 3 feet) might not seem like a lot, it can really cause some property damage as well as unsafe driving conditions. When it comes to flooding, there are three types of flooding that Australia experiences: flash flooding, slow-onset flooding, and rapid-onset flooding.
Flash flooding specifically applies to large amounts of rainfall that cause flooding. Queensland, as well as Hervey Bay, have experienced this type of flooding throughout the years.
Slow-onset flooding is a result of floodplains that are more inland near rivers or streams. When these areas experience heavy rainfall, the rivers and streams overflow and expand out into the floodplains.
Some parts of Queensland do experience this, like Maryborough which is a part of the Mary River Valley.
Rapid-onset flooding occurs in areas where slopes are steeper and water can rush in faster. This specifically refers to coastlines where erosion has caused more steep coastlines and in mountain areas near rivers.
Hervey Bay can experience this type of flooding due to its coastline. However, it is important to note that the cause behind this type of flooding is extreme slopes combined with extreme weather.
Hervey Bay doesn't get as much rainfall as other parts of Queensland, like the Tropical North.
Even though the bay area is near the coastline, the flooding that occurs stays relatively in check because the rainfall is primarily concentrated in the month of January.
In places more inland and further north of Hervey Bay, like the Burrum area near the Burrum River, can reach levels of up to 6m.
As shown by the various flood types, the flooding near Burrum River is more inland and the overflow of the river is the main cause of the higher level.
Hervey Bay Flood Map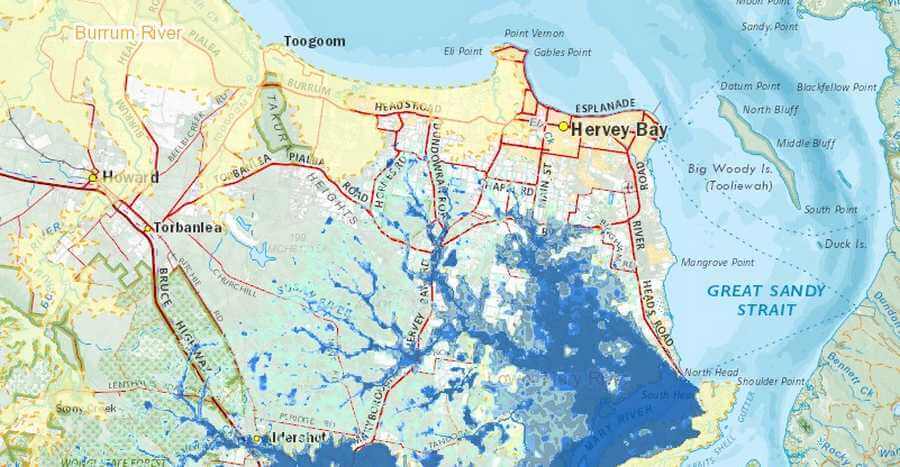 Floods maps consist of data that is collected about particular areas and their overall risk for flooding. This data can be viewed through the Queenland's Flood Mapping Program or by contacting the Local Government Authority Council.
Hervey Bay's specific flood map information can be obtained by checking out the coastal hazard mapping which is available via the Queensland Government.
When taking look at the coastal hazard mapping for Hervey Bay showcases the depths that the waters can reach right off the coastline. These depths are related to erosion of the coastline which has also been mapped out.
While the depths depicted on these maps aren't too extreme, climate change is a big concern when it comes to future flooding issues.
Climate change is said to increase the chances of flooding due to rising sea levels. While the projections have shown only about a 0.8m rise in sea levels in the far future, this doesn't mean it couldn't happen.
The main thing to be aware of is that flooding can be possible on coastlines and inland areas with rivers. Being mindful of this information helps to keep people informed.
While flooding does occur in Hervey Bay, it doesn't make the area any less exciting to visit. There are optimal times to visit, like spring, where rain still holds off until mid-summer going into January.
Checking a local area's flood map or coastal hazard mapping can help those make informed decisions about moving there permanently.
The bottom line is that the bay area's overall climate is quite tolerable with flooding only a big concern during the mid-summer when more rainfall occurs.
Resource Links To Products We Use And Recommend
More Pages On Hervey Bay
link to Sunset Cruise In The Great Sandy Marine Park
The Sunset Cruise Great Sandy Marine Park has a lot to offer, from stunning scenery to a range of wildlife and marine life. Here are some of the things you can expect to experience on a sunset cruise...
link to Is Hervey Bay Full Of Old People?
Hervey Bay is a popular retirement destination and has a higher proportion of older residents than some other cities in Australia. However, it is important to note that Hervey Bay is a diverse...