Point Vernon offers up some fantastic views of the Coral Sea. It makes a great place to live as it's right next to the water with plenty of parks along the Esplanade to exercise or go fishing. Living in Point Vernon is said to be of the best places to live in the Hervey Bay area.
Australia has many gorgeous locations to visit. Point Vernon is a beautiful coastal suburb located in Hervey Bay on the Fraser Coast region in Queensland Australia, which is one of many beautiful coastal cities in sunny Queensland.
As it stands Point Vernon is the longest rock promontory (or jagged rocky cliff that juts into a body of water) area.
More specifically, Located just between the cities Maryborough and Bundaberg on the Fraser Coast in Queensland.
This area of Hervey's Bay is a nugget of places to visit as it is the northern point of the bay and is only about 6.5km large. While the waterway views are absolutely breathtaking, there are lots of things to do in this coastal getaway!
A day trip to this area if you're a local is well worth it and tourists will find it pleasurable as well!
Most Popular Water Places To Visit In Point Vernon

When visiting this exciting city, there are some notable places to check out. Considering it's a coastal city, visiting its beach areas is an absolute!
Gataker's Bay beach is a popular spot for visitors. It stretches for approximately 800m between Eli Creek and the central area of the city.
It tends to be a shady area since the rock cliffs line the backside of it. The waters are considered calming and are situated among a high-tide area with about 100 m linear rock flat area.
Fishing is extremely popular at this location as well as boating off of its boat ramp. More specifically the boat ramp is located near a car park and local marina, making it perfect for a day out on the waters in a personal boat.
This particular layout of the beach area features 5 beach spots for fishers to explore.
Another great waterway area to visit is the Gables Point beach. What makes this beach so special are the snorkelling opportunities. This is a prime location for seeing some vivid coral reef and subtropical marine life.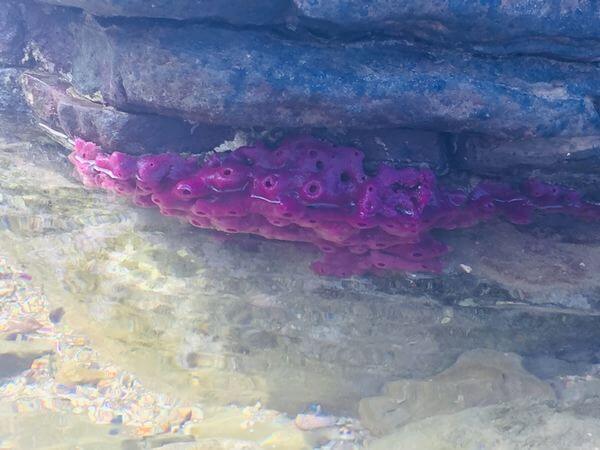 Australia's waters are some of the best in the world for snorkelling as seeing the corals and marine life truly is a once in a lifetime experience. This particular area stretches approximately 3.5km on the southern point of The Gables Point.
The other thing that makes this location perfect for a visit is its inline in with the Esplanade.
The Esplanade is a waterfront walking area that is great for exercising and casual strolls.
The views from the Esplanade are absolutely spectacular. More specifically, the Esplanade runs from Point Vernon all the way to the East to the Urangan Pier. This impressive Esplanade is approximately 16km long.
Beaches are more than just a day in the sun, they offer up so many great activities to partake in as well. For Australians, beach life is an exciting way of life.
The coastlines are optimal for fishing, windsurfing, swimming, kayaking, etc. These activities make a day in the sand an adventure!
Google Map Of Point Vernon
Sun Lodge Tourist Park And Big4 Point Vernon Holiday Park
This gem in Point Vernon is a great choice for locals or tourists. Sun Lodge offers up some fantastic views of the Coral Sea from its location. More specifically, this tourist park is a Caravan park and features some chic cabins for an overall great camping experience.
There are also spots for caravan camping as well. The cabins have kitchens and laundry facilities and the park itself has a salt-water pool for fun in the sun without the sand! They are pet-friendly and welcome families of various sizes.
What makes this camping area unique is that it is positioned perfectly so that there is the Coral Sea not far away and then it is also within walking distance to restaurants and shopping locations.
It is also a short distance from the Esplanade so anyone wishing to go walking, jogging or even cycling is welcome to enjoy that as well as their cabin or caravan accommodations. Sun Lodge is the perfect combination of modern cabin camping and the bustle of a shopping street nearby.
It makes enjoying nature really special for those who want to be close to a little bit of the city as well.
This location is also near Blackstump Park which is also near the Esplanade. It is known for its magnificent landscape and winding pathways. There are also playgrounds for children, bbq pits and picnic areas.
Black stump Park is wonderful to visit while at Sun Lodge, but it is also great to visit all on its own. The Esplanade runs through this park and adds to its beauty for those who enjoy a bit of nature.
Another splendid caravan park in this cozy coastal city is Big4 Holiday Park. The main features of this park are similar to Sun Lodge with cabins and ensuite caravan spots. It also has a salt-water pool for poolside fun.
Accommodation In Point Vernon
Sun Lodge and Big4 are the two larger choices, however, there are two other locations for accommodation in this coastal paradise. These include Sandy Footprints and Villa Cavour Bed and Breakfast. Sandy Footprints is near the Esplanade and is a holiday house.
It is roomy enough for up to 7 people to stay in, making it perfect for big families or a large group of friends. It has a patio deck for ocean views or even sunsets and sunrises. It makes a special place for a holiday that isn't on a camping ground and gives a bit more privacy without any neighbouring campsites.
Villa Cavour Bed and Breakfast is a real treat to stay at! This unique place is an Airbnb location featuring a modern and chic look. It has a large pool for guest use and the rooms are comfy looking and very inviting.
This location prides itself on being a quiet choice for those looking to truly relax while away on holiday. Each room has a king-size bed for ultimate comfort as well as free internet, air conditioning and even tea and coffee stations.
This particular location is perfect for those wanting a more of a hotel feel to their stay rather than an outdoorsy stay.
Point Vernon Accommodation
Popular Point Vernon Restaurants
One of the most exciting things to do on holiday is trying out new restaurants. Point Vernon has some great choices. These choices include Gataker's Landing, Vernon 5 Ways, and Point Vernon Takeaway. These three gems offer up some delicious grub.
Gataker's Landing is known for its waterfront views and delectable breakfasts, lunches, and dinners. The restaurant menu is exceptional as it prides itself on having local and fresh ingredients.
This combination makes for a truly out of world taste. Point Vernon Takeaway has some of the best fish and chips as well as hamburgers. This classic comfort food will surely delight all who choose to eat there
Shopping In Point Vernon
While the point is not that large, it is jam-packed full of various shops, each with some unique offerings. Some of the notable choices for shopping include a local grocery store called Friendly Grocer.
A little further south is the Bay Plaza, which is more situated in Hervey Bay.
It has a shopping mall vibe with plaza front stores. From the central point of Point Vernon, the trip down to the Bay Plaza is about 10 minutes (or 5.8km). While visiting the Point, it is worth the trip to check out the chic shopping spots.
There are many reasons to travel to this alluring coastal city, whether it's a resident of Australia or a tourist. Any trip to Point Vernon will bring on loads of fun, beautiful scenery, and beachfront excitement for all!
Resource Links To Products We Use And Recommend
More Pages On Hervey Bay
link to Sunset Cruise In The Great Sandy Marine Park
The Sunset Cruise Great Sandy Marine Park has a lot to offer, from stunning scenery to a range of wildlife and marine life. Here are some of the things you can expect to experience on a sunset cruise...
link to Is Hervey Bay Full Of Old People?
Hervey Bay is a popular retirement destination and has a higher proportion of older residents than some other cities in Australia. However, it is important to note that Hervey Bay is a diverse...