Travelling around the world is an exciting way to see everything another country has to offer. One of the most iconic countries to visit in Australia.
Australia has beautiful beaches, historical sites, tropical islands, coral reefs, exotic wildlife and plant life, rainforests, etc. The whole country is a land of opportunity for travellers to explore!
However, international travellers to the country might have certain requirements to meet before hopping on a plane to see the sights.
This is particularly true for US (United States

) citizens. Most countries around the world, the US included, have regulations regarding visitors. This isn't to cause any undue stress.
Rather, these protocols are a security measure to ensure that everyone entering a particular country is accounted for. It is simply a streamlined way of entering different countries.
Hence why passports

exist! With this in mind, US citizens who want to visit Australia should be aware of the country's requirements!
Heading from the USA to Australia isn't an overly difficult process. While there are some things to consider like the possibility of a visa, etc, the biggest challenge is the flight from the US to Australia

!
Flying from the US to Australia can take anywhere from 14 hours to 23 hours, depending on the point of departure.
So guests should prepare for a long plane ride with things to do or a small pillow to sleep on. Aside from this, visitors should think about other ways to prepare for coming to Australia.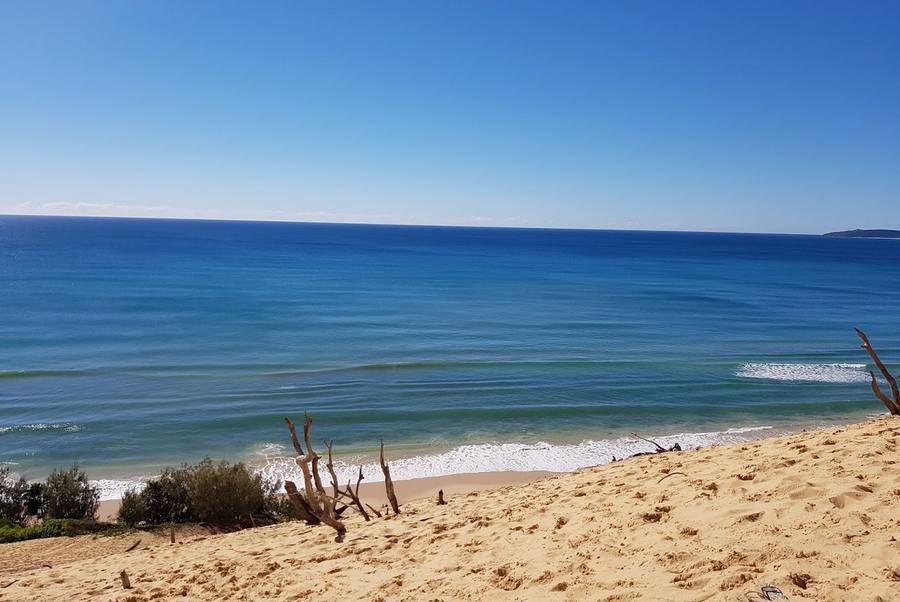 How Should I Prepare For A Trip To Australia?
Preparing for a trip to another country can be a little overwhelming. There is a lot to think about but the best way to approach it is by staying organised.
There is a lot more to travelling abroad than packing up a suitcase and flying to your destination.
So what exactly should a US citizen consider when wanting to visit Australia? Below are some key questions to answer to help you prepare for a trip overseas to this incredible country!
Questions To Think About When Preparing For A Trip To Australia
Can I Drive In Australia?
Driving in Australia is similar to the UK in that they drive on the left side of the road, so being prepared for that is critical.
In addition, every state of Australia might have different regulations

in concerns to what type of driver's license you should have.
Some might accept a foreign driving license, while other areas could require an international driver's license. If you are considering hiring a car rental during your stay, this is an important question to ask.
Otherwise, it could be more beneficial for you to utilise public transportation, buses, or shuttles that are typically available for travellers.
Along with following any driving laws, regular laws of the country are also expected to be followed. This ensures that Australian residents and visitors alike are being kept safe at all times.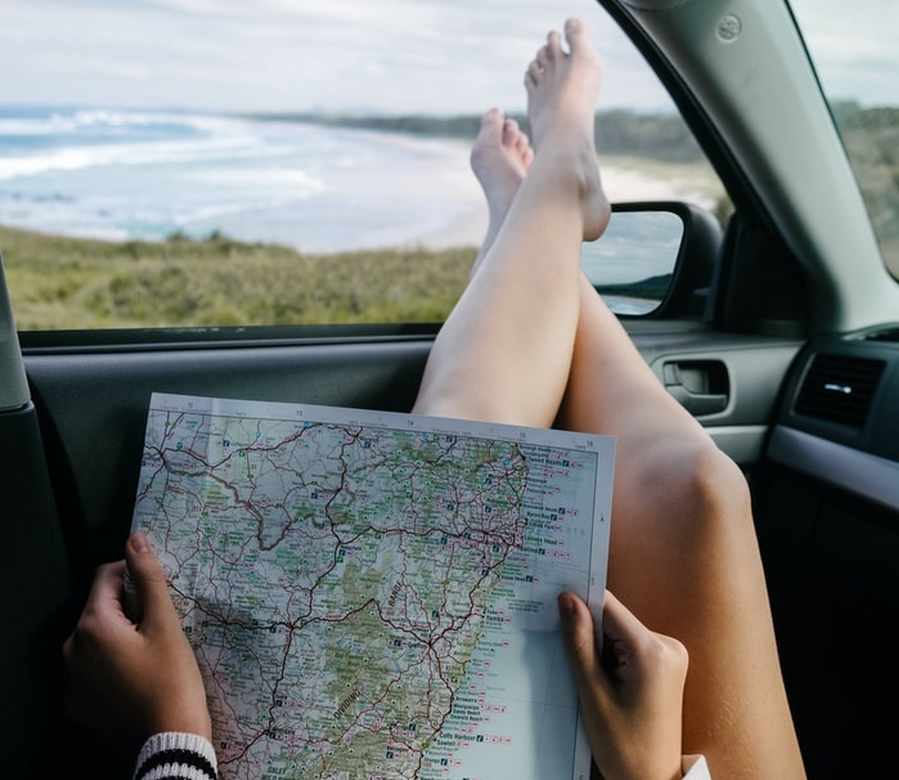 Do I Need A Visa To Travel To Australia?
The general answer to this question is, yes, a visa is needed. However, US citizens should also have a passport as well.
Passports are an international ID that contains pages in which countries can stamp during your visit.
Having one of these might be common sense to some people, however, it is an important reminder so that you can ensure that your passport is up-to-date.
Obtaining a visa can be done through the Australian government

and depending on the type of stay will determine which visa is most appropriate.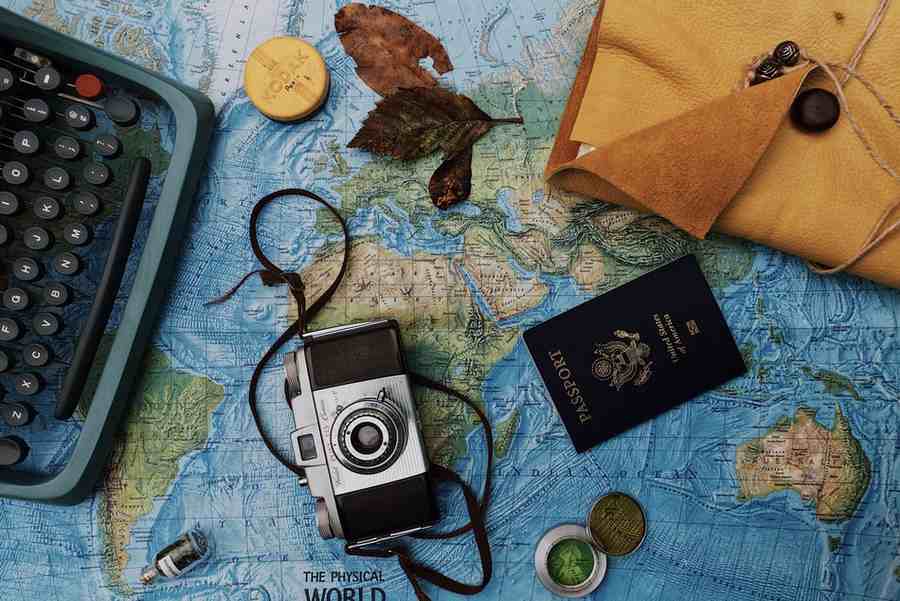 Can I Use My Medical Insurance In Australia?
Just because you have medical insurance in the United States doesn't mean that you can use it in another country.
It is important to check with your insurance to see what overseas medical charges they may cover.
In general, any medical assistance to a foreigner

in Australia will require payment at the time of the assistance.
Additionally, these payments are required to be cash only. Moreover, if you are on medication, you must check to ensure that the medication you are taking is actually legal in Australia.
What Can't I Bring To Australia?
All countries and their customs departments have set rules

about what can be brought in and out of the country.
Considering that Australia has a lot of fragile ecosystems, rare plants or flora, and exotic wildlife, they are very strict on what is brought in and out of the country.
This helps to protect these systems throughout the country. You should be prepared for customs to investigate any items you have within your belongings when coming in or exiting the country.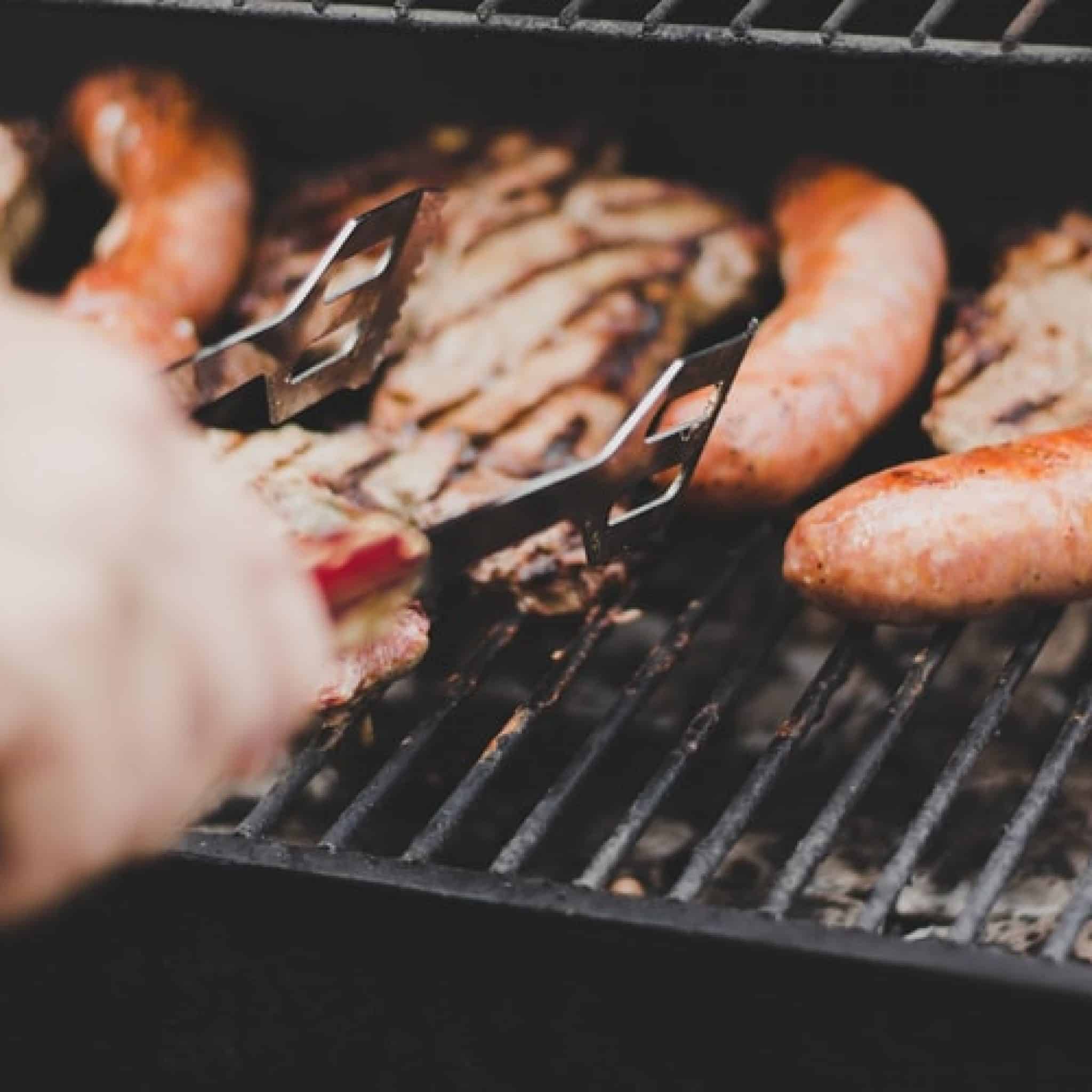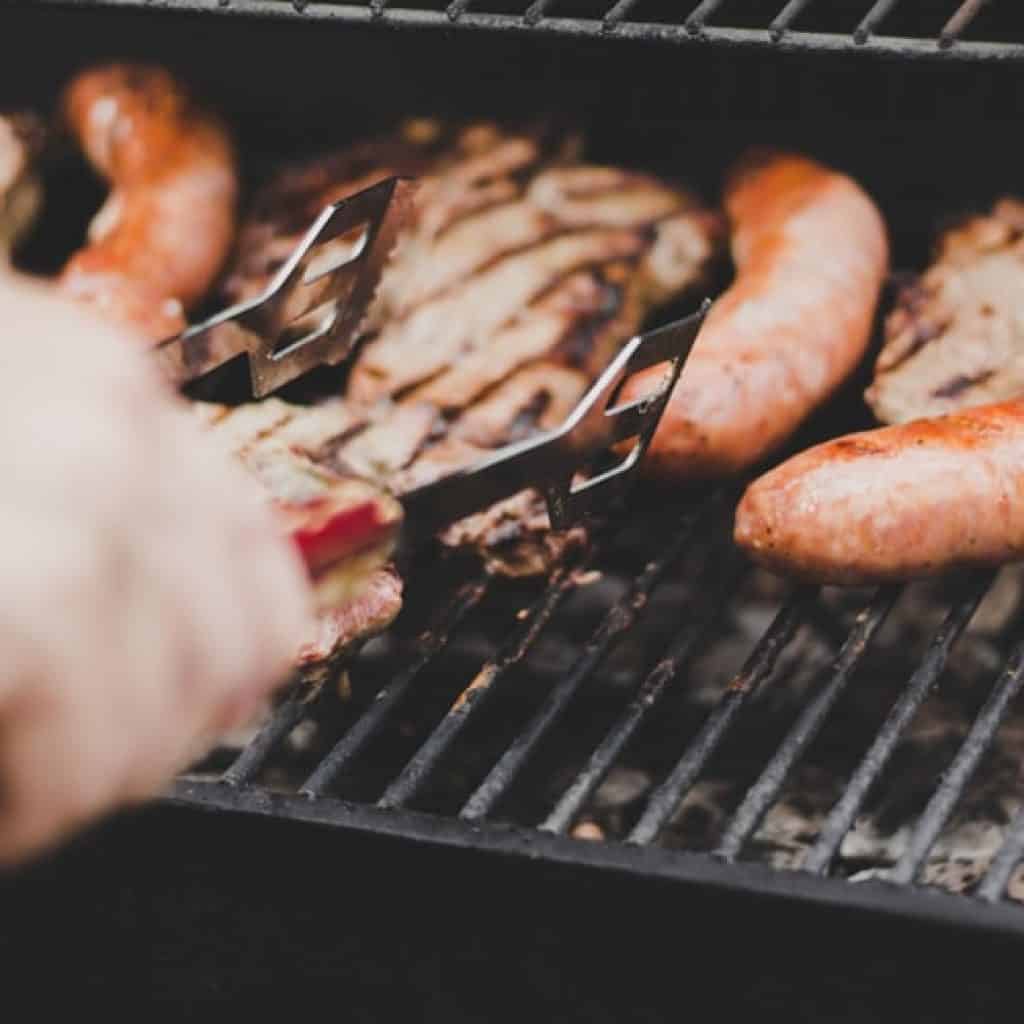 Do I Need Any Vaccinations To Travel To Australia?
Most countries around the world will require visitors to be up-to-date on major vaccinations.
This is to ensure that you aren't putting the country at risk in any way.
In order to obtain a visa for travel to Australia, the country does recommend that visitors are up-to-date on vaccinations for things like measles

, flu

, polio

, chickenpox

, and diphtheria-tetanus-pertussis

.
The only vaccination that needs proof provided is for yellow fever and it only applies to those travelling from countries where yellow fever is an issue.
Moreover, visitors may be subject to a medical examination depending on their overall health

.
Is Crime An Issue In Australia?
When you are travelling to any country, you should be prepared for crime to be a possibility.
Crime can occur anywhere and unfortunately, in areas where tourists are present, crime is a lot more possible.
The most common crimes associated

with tourists in Australia include pickpocketing, purse-thieves, other types of robberies, auto theft, and sometimes assault.
This isn't to say that Australia isn't safe, rather that you should always be aware of your surroundings and utilise emergency services as needed.
Australia's emergency number is "000" to reach police and other forms of emergency services.
Can I Use My Cellphone In Australia?
Cellphone companies vary all over the world, however, some of them operate on specific types of technology to transmit the signals.
Australia operates on what is called a "GSM

" and there are cellphone companies from the United States that will work with this.
In fact, GSM

technology is among the most popular. Providers like AT&T

and T-Mobile

are the most known American networks to work within Australia that are supported on this type of network.
Many US citizens with these providers can use their phones in Australia or even insert their SIM card

into mobiles purchased in Australia (provided that the frequency is correct!).
Always consult your provider prior to travelling just to double-check on compatibility!
Asking yourself these questions is a huge help in preparing for a trip to Australia. It gives you a little bit of insight into what to expect.
How Much Does It Cost To Travel From The USA To Australia?
Flights from the USA to Australia can vary greatly in their pricing. There are so many websites out there with money-saving options that round-trip flights to the country can be on the cheaper side.
While the flights can differ in pricing

, there are still some price ranges to be aware of when attempting to book a flight to Australia.
On average, economy flights can cost anywhere between $1,100-$2,100

while first-class can be anywhere between $3,400-$6,700

.
Ultimately, the pricing is per person and can vary based on the time of booking, the services used to book, and the airline being used.
If you are using a third-party website to book a flight, round-trip prices can be as low as $800 per person.
Another thing to consider when examining these prices is what city in America the flight might be departing from.
Cities in California might have lower price points than flights that would depart from the middle of the United States. Moreover, flight prices can be affected by whether or not it is a connecting flight or a non-stop flight.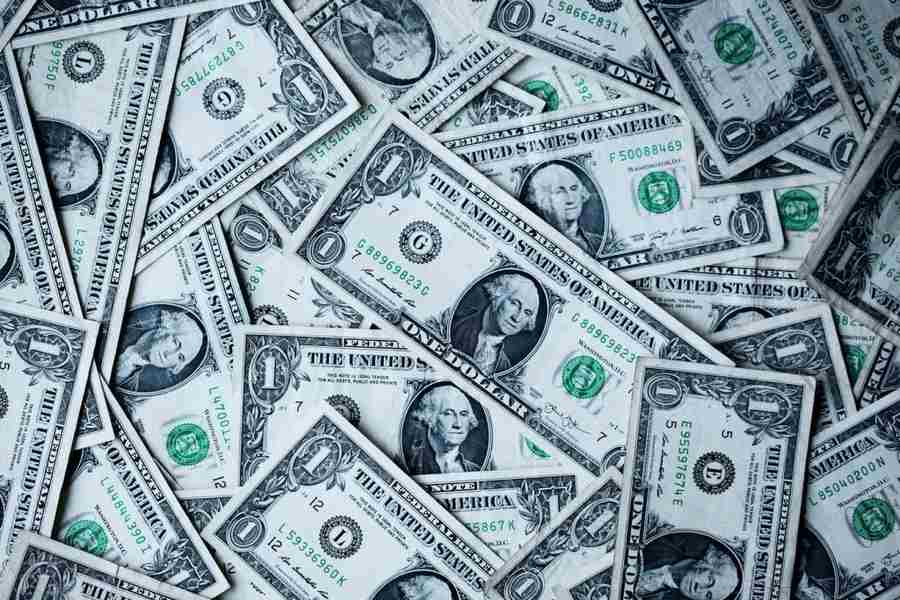 Do US Citizens Need A Visa To Travel To Australia?
As expressed before, US citizens wishing to travel to Australia are required to have a visa

.
Depending on the type of stay will dictate the type of visa that is needed. Additionally, a visa alone is not sufficient.
US citizens must possess a proper, valid passport

as well as a visa. Below are the different visa types that US citizens should consider applying for based on their needs.
Types Of Visas Needed For Travel To Australia
Must Have A ETA (Electronic Travel Authority)
An ETA

, or Electronic Travel Authority, is a digital authorisation linked directly to your passport for entry to Australia.
This is the most common visa type that is used by international travellers as it is most suitable for shorter stays that do not exceed 90 days (3 months).
Any stay longer than that is subject to exclusion, detention, or removal by the Australian Department of Home Affairs. Because an ETA is processed digitally, it makes things a lot more streamlined.
When applying for an ETA, it is critical that the information provided is exactly as stated on your current passport.
Any differing information could result in delays when entering Australia. It is also imperative to understand the conditions that are related to ETA applications as well.
You cannot have tuberculosis, you can only stay a maximum of 3 months at a time, the ETA is valid for a 12-month duration, you cannot work on an ETA, and you cannot be convicted of any crimes during the 12-month duration.
Moreover, you can visit Australia as many times as you want throughout that 12-months (or when the ETA expires, whichever is sooner).
There is a $20 cost for an ETA application.
Visitor Visas Are Another Form Of The ETA
Visitor visas are another form of ETA for those who might not qualify for an ETA. The visitor visa

, when used in place of the ETA, can be used for holiday stays (shorter periods of time).
However, the primary use of this type of visa is for those wishing to stay longer than 3 months. This visa can be issued for 3, 6, or 12-month durations.
It is also important to note that US citizens, or others, may apply for this either from within Australia or outside of the country.
This rule has the exception in that only 12-month duration applications can be processed from within the country.
This visa can also be a viable option for visitors who are part of a cruise travelling to Australia or visiting family or friends within the country.
These are the two common visas associated directly with US citizens who are heading to Australia for travel purposes. There are other visa types that include an eVisitor (primarily for Europeans), transit visas, and student visas.
How Long Can A US Citizen Stay In Australia?
In general, US citizens can stay in Australia for up to 90 days

. This directly falls in line with the ETA application needed for entry into the country.
Once again, anything past the 90-day mark can result in issues with the Australian Department of Home Affairs.
If a longer stay is needed then US Citizens should consider attempting to apply for a Visitor visa. Ideally, the ETA is the best route to go since US citizens can use this as many times as needed throughout a 12-month duration at the 90-day intervals of a maximum stay.
Tips On Travelling Around Australia
Exploring Australia is such an exciting time for any traveller, but especially for those coming from abroad.
This country is rich with beautiful landscapes, vast seaside views, as well as interesting wildlife, etc. It is quite a large country as well with the United States only being 27% larger in comparison

!
With so much to explore and do, any traveller can benefit from some useful tips. Below are some helpful tips to keep in mind while visiting this stunning country!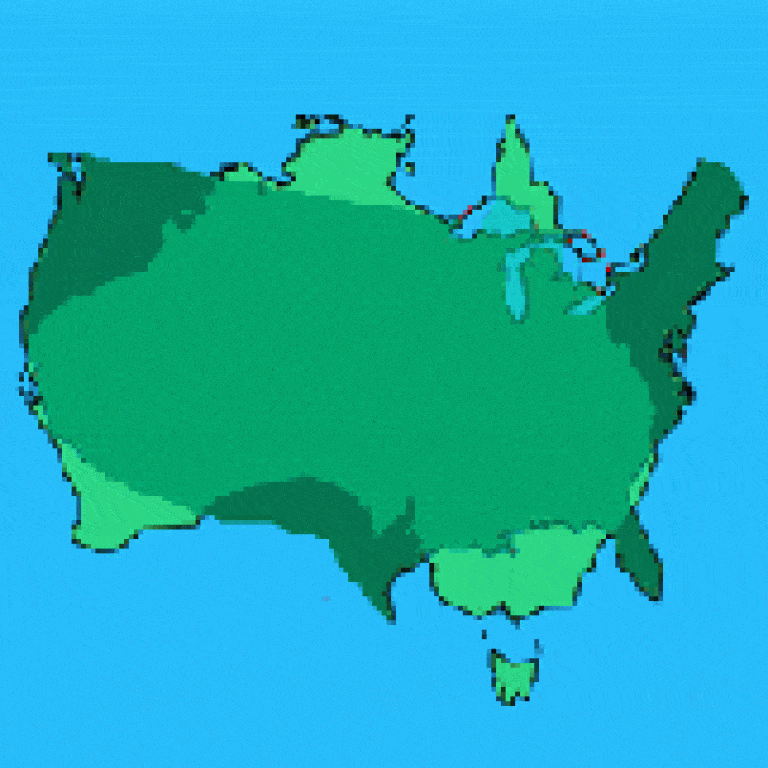 Tips For Travelling Around Australia
Be Mindful Of The Money Conversions
Currency is important since it helps fund your trip. When travelling to any country, it is important to know the money conversion rate

to ensure that you have enough money.
Australian dollars aren't too far different from US dollars, so it can be easy for US citizens to keep track of their money while in the country.
One US dollar is equivalent to $1.32 in Australian dollars (or AUD) (2020). When travelling here, you should have some cash available to help with expenses like gift shops, supermarkets, restaurants, etc.
While cash is important, US citizens can use their credit or debit bank cards in Australia. Specifically, Australia accepts most major card brands.
As a US citizen, it is possible that you have a bank card that is issued as a Mastercard or Visa which can be used anywhere in Australia where credit cards are accepted.
Some US banks could have fees associated with using your card in another country though, so it is crucial to check with your bank before committing to using your bank card or credit card.
Whether you are bringing cash or using plastic, you should make sure that you have enough money ready to go.
Not including the flight, guests to Australia should aim to have around $100/day to spend. This can obviously be tailored to fit your budget but really shouldn't dip below $50/day.
Ideally, getting close to $100/day will be better considering how expensive Australia can be. Costs to keep in mind include transportation costs, eating, and souvenir purchases.
Be Respectful To National Parks And Nature
It is true that Australia is extremely beautiful. From the pristine beaches to the rainforests, lakes, and inland areas there are so many opportunities to soak up all that nature has to offer.
With this in mind, it should be noted that a lot of Australia is protected in an effort to maintain fragile ecosystems or rare and exotic plants, wildlife, etc.
When visiting any national park

or naturalistic area, it is important to remember to pick up any rubbish, stay within designated areas, and follow any rules that might exist.
An example of an important to follow would be in relation to the national parks. Some forested areas in Australia do not allow campfires due

to the risk of compromising the surrounding plant life.
Being respectful of any rules and all naturalistic areas is a great way for tourists to help in the efforts to maintain these precious areas of the country.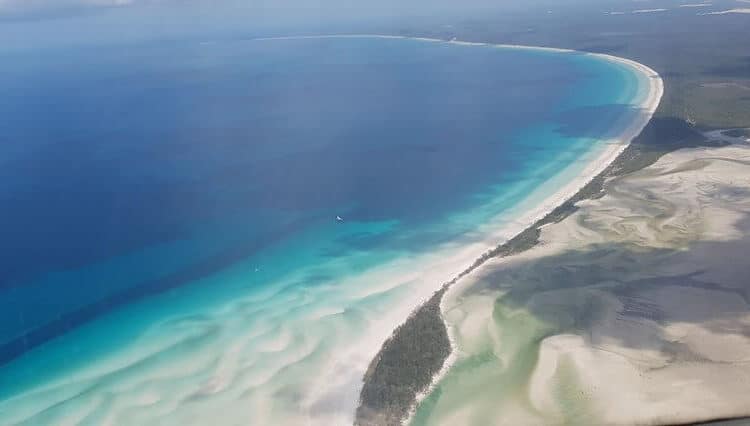 Don't Be Afraid To Ask A Local For Assistance
Australians are friendly and very helpful, especially in larger tourist zones like Queensland.
It can be beneficial to ask a local for help sometimes. Whether it is for advice on where to shop, directions to certain locations, or a good place to grab some dinner, locals can offer up some great insight!
Because the country has friendly residents, US citizens shouldn't be afraid to ask for help. While the country is generally safe to travel in, keeping connections during your journey can be helpful as well!
Plan Your Stay Carefully
Going on holiday (or vacation as Americans call it!) should hold some surprises! However, when travelling from another country, careful planning is important.
This is due to you needing a visa and a passport to enter the country. Having those squared away is certainly helpful but so is determining your length of stay and specific areas you wish to visit.
Take time to consider the general areas you want to visit. Do you want to head to Queensland to see the Great Barrier Reef or Fraser Island?
Are you looking to visit the iconic Sydney Opera House

? Figuring out what you want to see can tailor where you plan to stay, etc.
Planning out the general area you want to visit helps shape the rest of your holiday. Where you choose will have access to various restaurants, key tourist spots etc. where your exploration of the area can really take form.
This part of the trip will fall into place for you once you arrive. Once you've chosen the general area of where you want to visit, you should really consider how long you wish to stay.
Because Australia is so massive in size, there is a TON to explore. A good rule of thumb is to plan for at least a 3 to 4-day stay, although considering how far you'll be travelling, staying a bit longer can really be a lot of fun and more practical.
Utilise Public Transportation Where You Can
If you have the proper driver's license required for the area you are visiting, then absolutely feel free to get a car rental!
The roads in Australia are well maintained and this could be a viable option for you. If you don't have the proper driver's license, you should make use of the public transportation system

.
This could include bus or train services. Many of Australia's public transportation is considered "eco-friendly" and is highly regarded.
Moreover, travelling via bus or train can be a relaxing way to see various landscapes between major destinations.
Many hotels and resorts will have information regarding the use of these services for their guests. This can include certain caravan parks too. These informational kiosks or tourist desks can even help with booking reservations as well.
Simply inquire about these services upon arrival. The important thing to remember is that these services can help you experience certain locations around Australia without needing to hire a car.
Don't Forget The Size Of The Country
Considering that Australia is the world's 6th largest country, there is a lot of ground to cover!
If you are travelling by plane throughout the country, flights can take a while if you're headed from coast to coast (up to almost 6 hours!).
Most of Australia's population lives near the coastlines so travel that winds up throughout the middle of the country or more inland won't have a lot of sights to see.
This isn't to say that there isn't anything to see! The landscape alone is a beauty to witness when you get more inland from the coastlines.
Keeping the country's overall size in mind will help you get through any long travel times you might experience.
This is really helpful to keep in mind when considering backpacking around the country or going on a prolonged road trip.
Ultimately, you will want to plan a longer stay in fewer places to really get the most out of your visit. Otherwise, you will be spending more time driving or being toted around via transportation.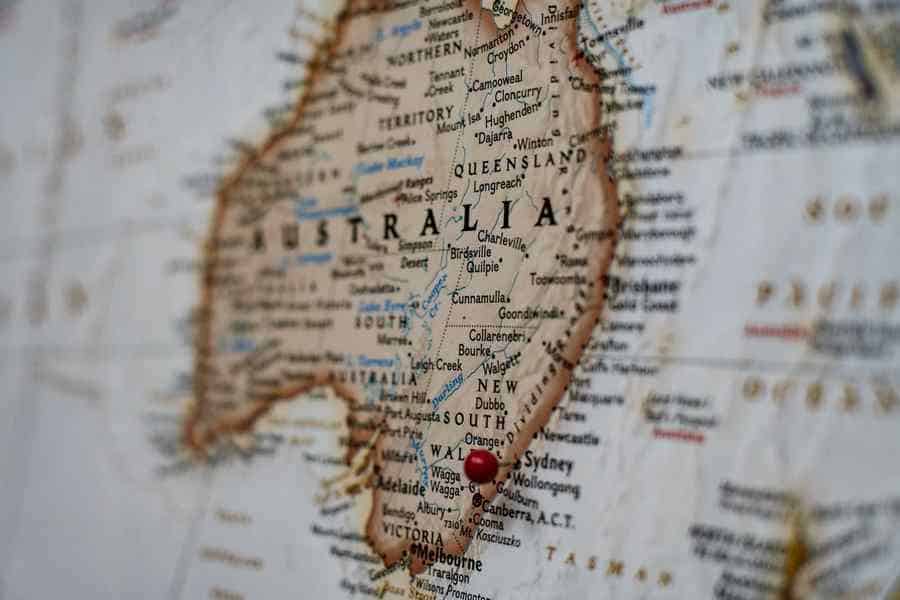 Be Prepared For Lots Of Weather Changes
Because Australia is located in the Southern Hemisphere

, the weather is vastly different from what it is in the United States. In general, the country is extremely hot.
The months in which "seasons" occur are completely opposite of what it is in the US. For example, December to February is considered the summer.
It can be the hottest during these months but overall can be hot during almost any month of visit.
Not all parts of Australia are known to have specific seasons. In the tropical areas, like Northern Queensland

and beyond, there are only wet and dry times of the year.
These areas will experience more rain, especially during the months of November to April.
Always consider bringing a jacket and umbrella along with a hat, sunglasses, or sun lotion so that you are prepared for the extreme weather in Australia.
It is important to note that sun lotion isn't typically permitted in areas like lakes due to the fragile ecosystems.
This is particularly true for Fraser Island where places like Lake McKenzie can be compromised by pollutants such as sun lotions. Packing appropriate clothing can help aid in fighting the weather in places where sun lotion might be acceptable.
If the weather is overly concerning for you, the best time to visit Australia is during their "spring or fall" seasons which are between the months of March through May and September through November.
These months will have more comfortable temperatures and be a little less humid than the other months of the year.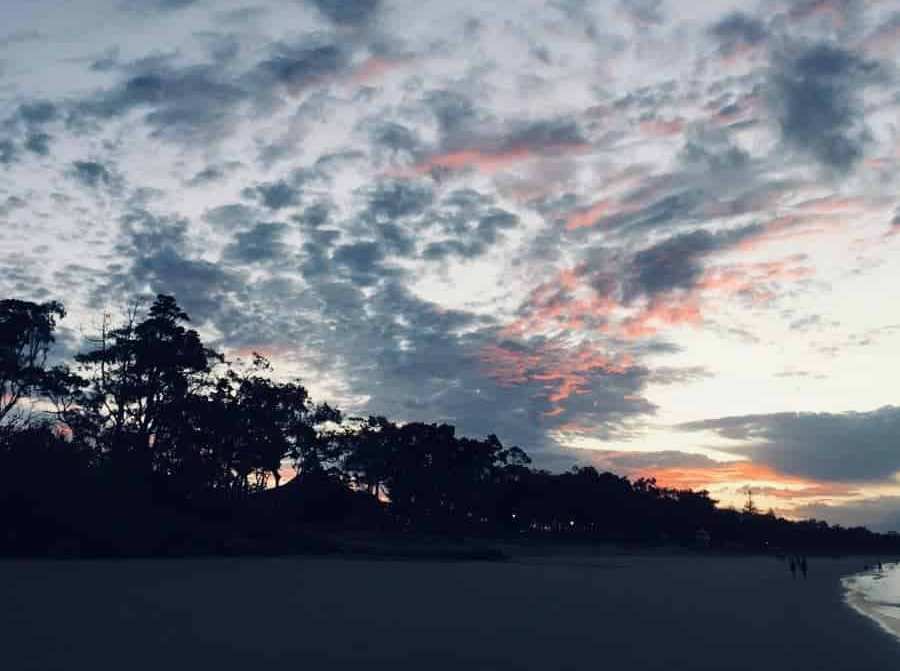 Think About Where You Want To Visit
Considering where you want to visit will help you get the most out of your trip. There are many key locations to visit including the Great Barrier Reef, Fraser Island (the world's largest sand island where a rainforest grows out of the dunes!), and some of the many beaches (there are over 10,000!).
The eastern coast in the state of Queensland is said to have the best access to these things as well as many restaurants and historical sites as well.
While the eastern coast is great, almost all of Australia's coastlines will offer some interesting sights to see!
Travelling To Australia Checklist
Checklists are a great organisational tool to keep things in check. It can really aid in keeping you on track towards a certain goal you might have in mind.
Traditionally, they are followed in order but these lists can be altered to suit the needs of whoever is using them.
Checklists can even be applied to travelling! So what is a good checklist to have for travelling to Australia? Below is a wonderful checklist to consider using for your exciting trip!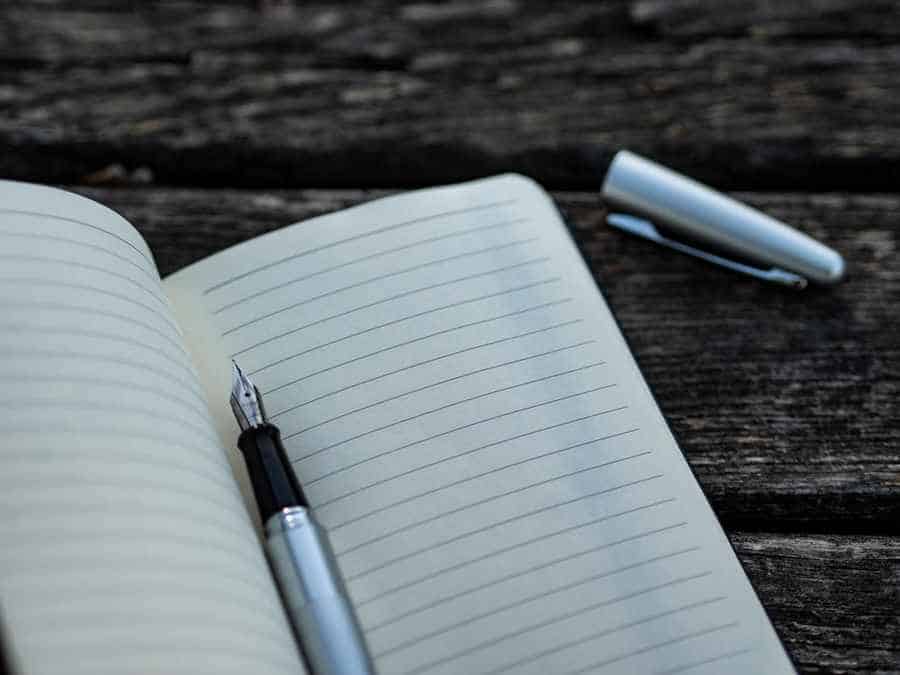 Save Up More Money Than Expected
Being financially prepared for such a big trip is the first step on the checklist!
Depending on your personal budget and how far out from when you are wanting to travel to Australia will ultimately dictate how long to save up.
Just keep in mind that you are saving for the airfare, daily expenses, and hotel lodging.
Most hotel accommodation can be booked with packages included that might include tours of popular tourist sites or food!
Have All Your Documents Ready To Go!
Another step in planning your trip to Australia is to ensure that you have all your documents prepared.
Make sure your passport is up-to-date and process any applications needed for the visa that you will need.
Print multiple copies of these documents so that they are in more than one place. Also, you could scan and save these to a cloud drive can be helpful in case you lose them.
Preparing for this in advance will help with any issues that might arise from the application process.
Determine The Length Of Your Stay
Considering how large the country is, you will want to efficiently plan the number of days you wish to visit the country.
Remember that the country is vast and planning out the length of your stay will also help in booking any tickets for airfare as well.
There are places in tourist hot zones, like Queensland, which are best explored for 3 to 4 days alone.
Considering your personal budget and the time that you would have off will be the best route for you.
However, try to give yourself some cushion to account for any unexpected adventures you might see yourself taking!
Book Your Flights Early As Possible
Once you've saved up enough money that you are comfortable with, have your appropriate documents submitted and determined your length of stay, you can book your flight!
There is something truly satisfying about seeing a confirmed booking for a flight!
Try to book in advance to save some money and consider third-party flight websites

as they generally will offer better deals.
Moreover, think about how you want to fly. Economy? First-class? These things will affect the price as well and even if it is a non-stop or lay-over flight.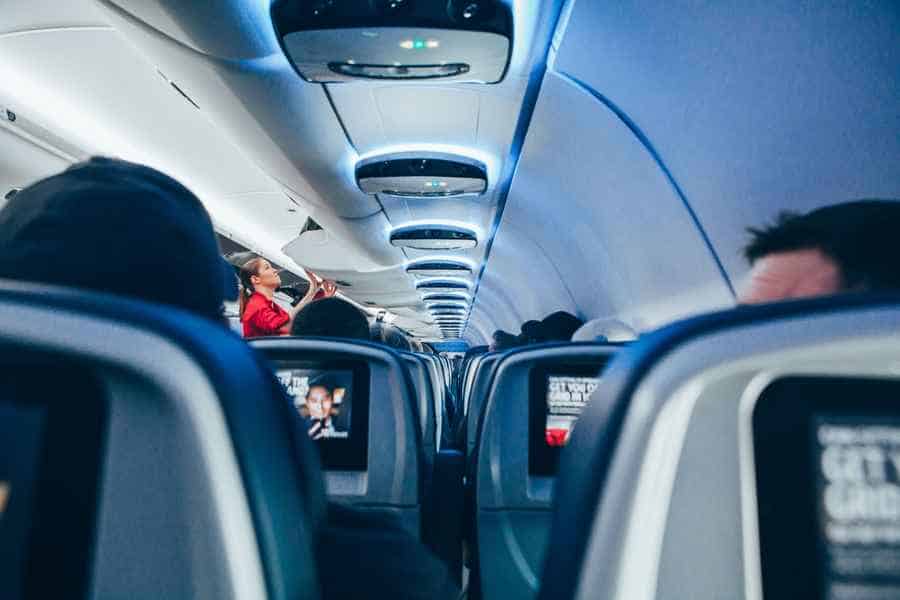 Book Your Hotel Or Another Type Of Lodging
You will need to choose the hotel, resort, or lodging for your stay. Some third-party flight sites can have areas to book these along with your flight.
Australia has a wide variety of lodging options

that vary from upscale to average depending on your overall needs. Do your research! Check out a few websites for potential locations you'd like to stay.
Read the reviews (although gauge them appropriately since everyone's experience is different!). In doing this basic research, you can determine the best type of lodging that will suit your needs.
Don't Pack Your Bags To Heavy
When it is close to the time of your trip, go ahead and start packing your bags. Don't travel too heavy but make sure you are bringing everything you think you might need.
Airports generally have restrictions

on liquids, etc so bringing shampoo isn't always feasible. There will be stores to buy toiletries at and hotels often have complimentary toiletries to use as well.
Take advantage of these items to help you only pack your essentials. This includes clothing, swimsuits, accessories, shoes, etc. Of course, you should always remember your camera!
Whether it is your cell phone or professional camera, you will need it to help capture all the wonderful moments and sights you will see!
Go Have Fun On Your Trip Away
You will certainly have fun if you have planned your trip properly. Make sure that you have access to all the things you want to see to make the most out of your trip!
There is plenty to see and do around every corner of this country! From beaches to rainforests to scuba diving, the possibilities are limitless!
Do's And Don'ts Of Travelling To Australia
Every country is different in its customs and way of life.
It is important to know some basic do's and don'ts in Australia to ensure that you are being respectful of the country and not seem like a weird traveller from afar! Below are the do's and don'ts to consider!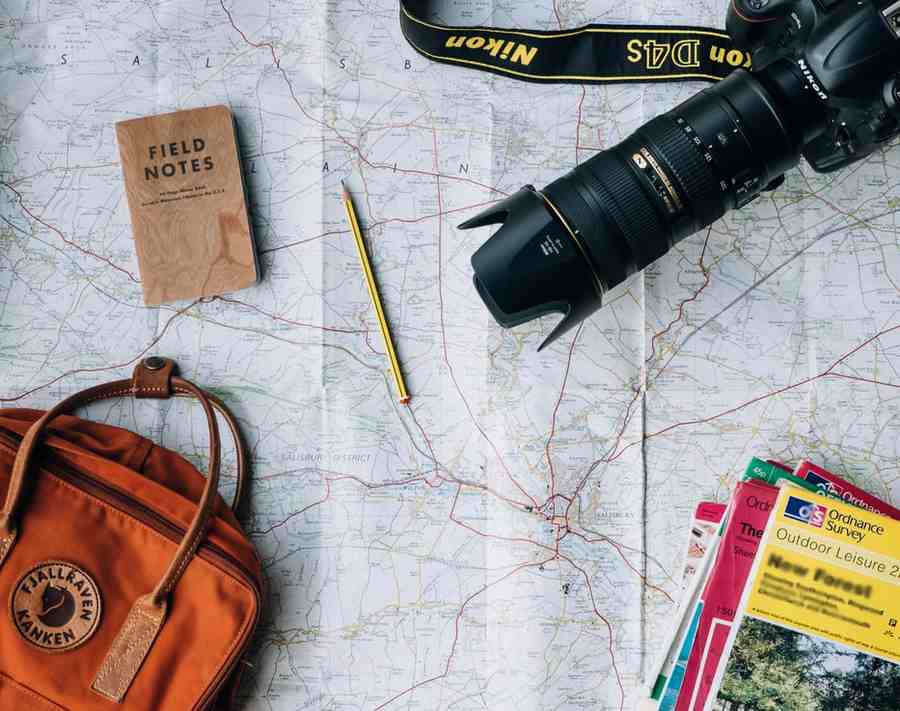 The Must Do's Of Travelling In Australia
Always keep a list of any emergency phone numbers for your loved ones handy
Maintain eye contact with those you meet.
You can totally say "G'day Mate". It is a common pleasantry shared among Australians!
Maintain personal space. It is common practice among everyone to give others plenty of personal space.
If you do decide to drive, follow all road rules. Driving is taken super seriously in Australia so driving the speed limit is critical as well as following any road signs you might see. There are areas where wildlife might cross the road, so always be watchful for wildlife as well.
If walking, pay attention to the "green man", which is a traffic light shaped like a main that turns green when it is safe to walk across pedestrian crossings. Not abiding by this light can result in fines.
Keep your ID handy (or photocopies of it) to ensure that if you are stopped by an official, you are ready to show your identity.
The Many Don'ts When Travelling In Australia
Don't provoke any wildlife. Australia is known for its kangaroos, koalas, tropical fish, dingoes, lizards, bugs, and so much more. If you encounter a form of wildlife, never provoke it. Keep your distance and back away to avoid any possible dangers. It is important to stay alert and aware of the safety of yourself and others around you.
Don't swim alone. Swimming is encouraged in many places like Hervey Bay in Queensland where the waters are pristine and comfortable. However, no matter where you swimming, you should never swim alone. The currents can pick up or you could experience stingers (jellyfish) and need medical help. If you aren't travelling with a friend or family member, only swim during daylight hours when there are other people around. Moreover, only swim at patrolled beaches.
Don't tip…or do. America is huge on tipping food service people or bartenders. In Australia, tipping isn't customary so it is alright to forget the tip. However, you still could if really wanted to but you shouldn't feel obligated.
Don't ignore the flag markers at the beach. These flags mark the safe areas to swim within an area at the beach. They should always be respected and followed.
Don't return a car hire to a different location. If you are driving around Australia be mindful of where you are getting the rental car. Some car hire locations will tack charges onto your bill if you return the car to a different location than where it was picked up at.
Do not bring any fresh veggies or fruits. It could be tempting to small a snack on your flight to Australia, however, you cannot bring them into the country. There are plenty of veggies and fruits to purchase at the supermarkets!
There are countless other do's and don'ts to consider, but these are some of the more important ones to think about.
Travelling from the United States to Australia can be a fascinating journey! Through proper planning, the experience can be as stress-free as possible! From Queensland to NSW to Western Australia, Australia has adventure around every corner!
Resource Links To Products We Use And Recommend
More Pages On Other Areas