Visiting Australia is a journey that is well worth the trip. The country's sprawling gorgeous landscapes and seascapes are more than enough to attract people from all over the world. Even though the trip is well worth any money being spent to fly there, it is still nice to save a few bucks.
This provides more money to spend during the trip! But is there a secret to saving money when flying to Australia? The short answer is yes!
The key to saving some money on flights to Australia surrounds the month in which the flight is booked. The cheapest month to hop on a plane to Australia is said to be August. August is considered an "off-season" month in Australia. This is the month when the weather isn't as hot as other months.
The average temperature in some areas doesn't rise much above 18 degrees Celcius (or 66 degrees Fahrenheit). Additionally, August is the last month of winter in some parts of the country. "Winter" is a loose term as it isn't likely to snow in Australia as it does in winter months in other countries.
August is the perfect month to book a flight to Australia and allows visitors to take advantage of the cooler weather. The summer months, or the peak season in Australia, are generally from November to January. This is when people flock to go camping, visit the beaches, and numerous other beautiful spots throughout the country. Planning a trip in August truly does save the most money.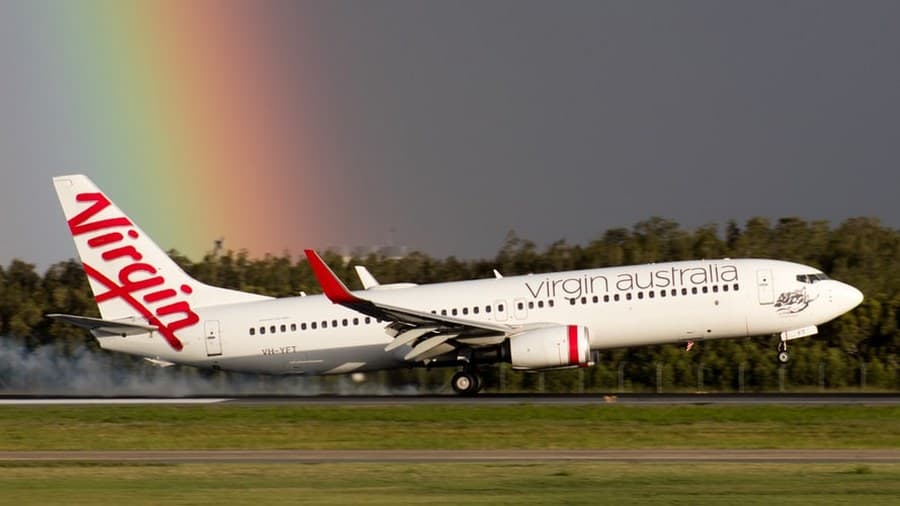 However, this isn't to say that other months can't provide cheaper flights too. May and June can have cheap flight options. Even in early November guests can score cheaper flight prices.
Ideally, August is the month to shoot for but investigating airline prices during the winter months and late springtimes can result in some cheaper flights. It really all comes down to how much someone really is looking to save.
The average price for a flight to Australia in August really is dependant upon where someone is flying from. Trips from the United States to Australia can be as cheap as $1,600 for a round-trip week-long stay for 1 adult.
This might seem a bit pricey but compared to other months of the year, it isn't terrible. That averages out to just under $257/day for the trip. Ultimately. no matter where someone is flying from, August is the month to consider flying to Australia.
What Is The Cheapest Day To Fly To Australia?
While August is generally the cheapest month to fly to Australia, there are even days of the week that can travellers even more money! Tuesdays and Wednesdays are the cheapest days to fly to Australia. Tuesdays and Wednesdays are less travelled days. It is in the middle of the week and generally, people just aren't flying as much over those two days.
Alternatively, the most expensive days to fly to Australia are the weekends! Friday, Saturday, and Sunday typically carry larger price tags for flights. These days are packed full of flyers which is why the prices are significantly higher than other days of the week.
Some people would argue that days of the week to find less expensive flights is nothing more than a myth.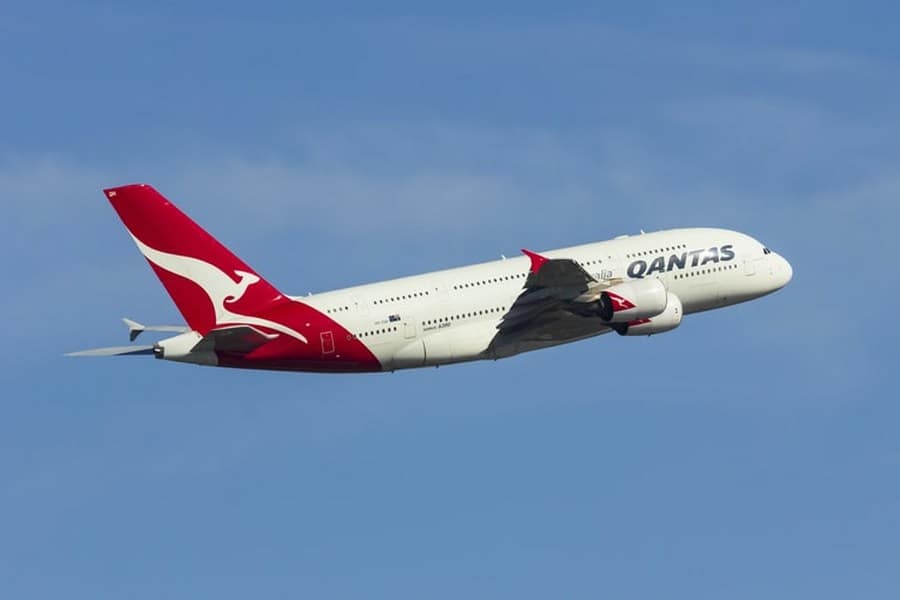 Perhaps there is some truth to that but overall, booking a flight should be something that researched rather than jumping on the first price that is available. In doing so, it is absolutely possible to find cheaper flights during certain days and months of the year.
Flight prices are fluctuating all of the time so being on the up and up to save some cash is never a bad idea.
This includes searching for bookings on certain days of the week. This all good information to have to help in booking a cheaper flight to Australia. Booking at the right time will save plenty of money. Between booking in the right month and on the right day, saving that money isn't hard at all!
How Can I Fly To Australia For Cheap?
While booking during the right month and day can save some money, there are other tips to fly to Australia for cheap. This allows visitors to take advantage of having extra money to use during their trips. So how exactly can you fly to Australia on the cheaper end of the scale?
Below are some great tips to get the most out of your money on a flight to the great down under!
1. Don't Jump On The First Price You See
Searching for a good deal doesn't end at just choosing the best price you see. You should always see if there are cheaper flight options out there. This can be done by the use of discounts or booking a packaged deal with a hotel or car rental included.
Additionally, this includes spreading your search net further than just a singular search. Consider using other search engines or check out multiple third-party booking sites. Booking through the airline directly can also warrant some savings that might not be readily available through third-party booking sites.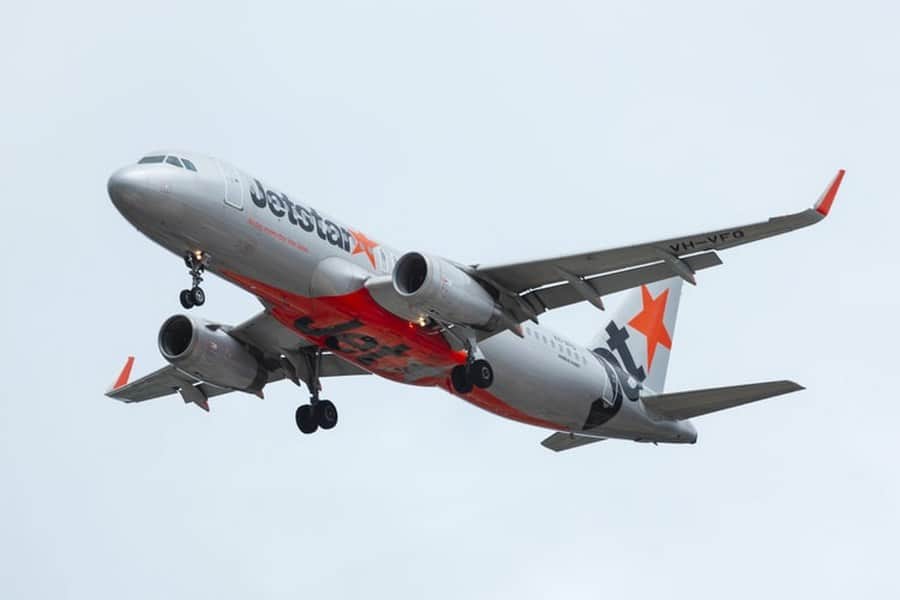 2. Try To Book Between 2 To 4 Months In Advance
The true success of flying on the cheap is booking at the right time. Booking too early or too late could result in higher price tags. It is suggested to try booking up to 4 months in advance. It is important to note that checking back on flight prices during the 2 to 4 month period can also be beneficial to get a lower price.
As expressed, flight prices fluctuate so it never hurts to take a peek and request a change of price if allowable by the website where the booking was made.
3. Consider Taking A Longer Flight
There is nothing more convenient than flying direct. However, direct flights tend to carry hefty price tags. To save some bucks, consider taking a longer flight that may include multiple stops along the way. Generally, these flights are going to cost a bit less.
This is even true for countries where flying to Australia takes upwards of a day or so to complete. Those flights can also layovers which can reduce the overall ticket price. A good way to think about this approach is that you get to see other parts of the world briefly during the layovers!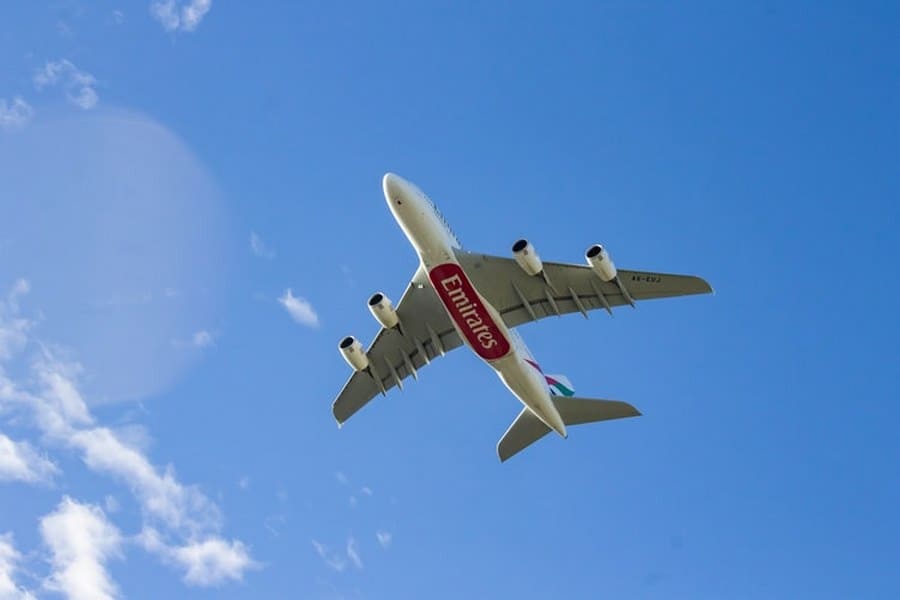 4. Book A Flight With A Budget Airline
Budget airlines are an excellent way to save some serious cash. They provide cheaper flight options than big-name airlines and are typically found worldwide. Australia's budget airline is Jetstar which operates over 4,000 flights to the country out of 60 different countries.
It is primarily hubbed in Melbourne, Australia. If this airline option is available in your country, it could save you some money to book through them!
These are the ideal ways to fly to Australia on a budget and save some money. They certainly aren't the only ways to save money while flying but they are the best things to think about when booking a flight to Australia.
Do Flight Prices Go Up The More You Search?
While is important to do diligent research to get the best price on a flight, searching too much can also have negative effects. There are rumours surrounding whether or not airlines or third-party websites raise the price of flights for repeated searches on the same flight. The truth behind this isn't that simple. There are conflicting results to back up this rumour.
Some evidence has shown that flight prices can increase over time if a flight is searched too much. The reasoning behind this suggests that marketing tools are used to take advantage of someone willing to pay the lowest price for a flight.
While it is no secret that marketing preys on customer's willingness, flights may or may not increase based on search results. Ideally, yes, you want to spread your search net out to find a great deal but scaling it back a bit is key.
If you are booking in advance, try only searching for lower flight deals once a month up to the last month before a flight. This reduces the number of times you are searching for the same flight.
Additionally, when searching for a flight initially trying only doing a generic search through one or two search engines. This limits the amount the flight is being searched for while still providing you with a wide-scale look at websites to consider booking through.
The truth behind the rumor is that searching excessively for the same flight can result in higher ticket prices. The way this is going to occur is if you are searching multiple times in one day or one hour or even throughout the week.
All those searches become a target for marketing to strike and potentially show higher prices. By limiting how you search and searching smartly, you can avoid any undue price hikes.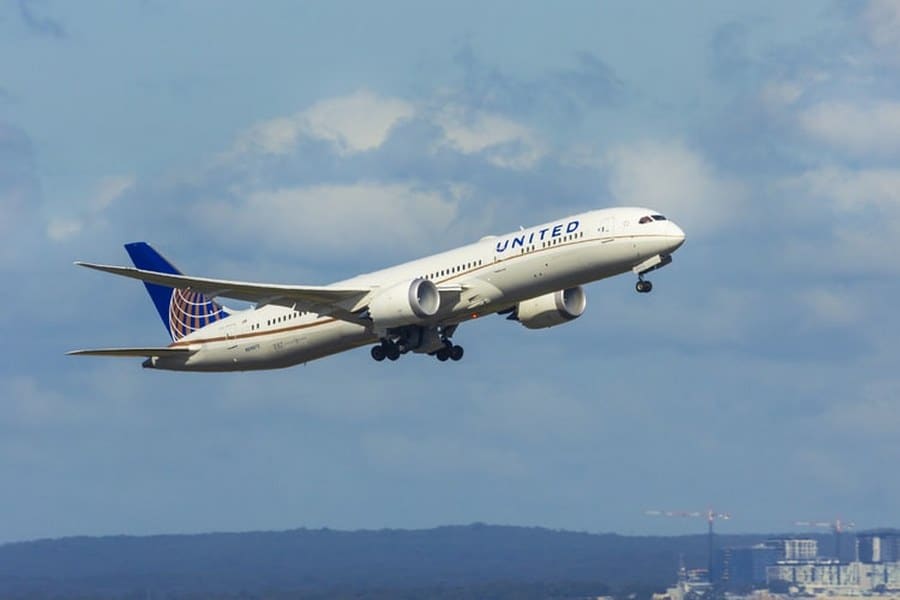 Do Flight Prices Go Down On Tuesdays?
Some people will argue that there's no evidence to suggest flight prices are lower on Tuesday (or mid-week). This isn't entirely true. While the evidence is not concrete, cheaper flights can be booked on weekdays over weekend days. It really all depends on how you are utilizing your searches for your desired flight.
As expressed, don't search too much to prevent hirer price tags from becoming an issue. Instead, focus your searches around looking for mid-week flights, to begin with.
This will not only showcase lower prices on Tuesdays if they are available but give you insight on how to proceed with future searches. If there aren't any good deals to be found mid-week, switch up the day you are searching when you search the next time.
Good deals can be found on Tuesdays but what it all boils down to is how you are performing your search!
Flying to Australia doesn't have to be expensive. With a little bit of planning and proper use of searching, great deals can be found on flights to this remarkable country, no matter where you are in the world!
Resource Links To Products We Use And Recommend
More Pages On Other Areas